Every nation should have a robust, comprehensive and affordable healthcare system for the physical as well as the emotional wellbeing of its people. This means that residents should have easy access to a fairly wide network of doctors, medical facilities, and services, without having to go through excessively long waiting lines. A good healthcare system should also ensure that everyone can afford to pay for common treatments and medications.As an expat, you probably look at this aspect carefully before making the decision to move to any country. According to a number of surveys and resources, names like France, Italy, Andorra, Malta, Singapore, San Marino, Austria, Japan, and Switzerland are bound to crop up when listing places with good healthcare. However, while healthcare is excellent for locals, it may not necessarily be ideal for outsiders. Some of these countries have made it mandatory for expats to opt for private health insurance, which increases their expenditure to a great extent.
It may come as a surprise to know that some of the most powerful and well developed places do not offer great healthcare to their residents and visitors. Each year, a number of American, Canadian and British citizens relocate to other countries that have better healthcare at lower costs. Below is a list of the top places in the world for healthcare, which are known for state-of-the-art facilities, well-trained doctors, and affordable care.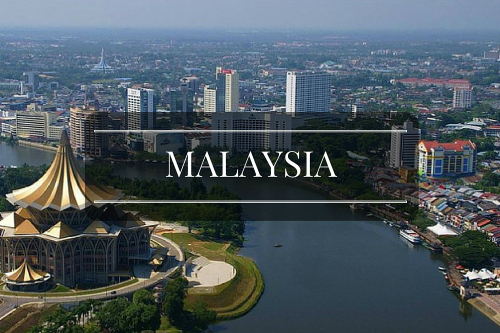 © coolcitycat on Wikipedia
Medical tourism has been booming in this Asian nation for a while now, thanks to cheaper air travel and mounting healthcare costs in the West. In the last five years, the number of medical tourists arriving in Malaysia has increased by almost 100%. This is because the Malaysian government has been investing heavily in healthcare infrastructure.
While you can choose to travel to this country for a wide range of treatments, the most popular ones with foreigners are cosmetic surgery, dental work, and dermatology. In 2016, more than a million medical tourists from all over the world visited Malaysia and this figure already looks higher for 2017.
Expats from all over the world will agree that the standard of healthcare in this country is extremely high. This is a result of several factors, a few of which include improved living standards for the residents. At the same time, there is a growing awareness of medical, technological and scientific advancements among the Malaysian population. The citizens of this country are covered by Universal Healthcare. Even private healthcare is fairly affordable as it is much cheaper than in most European and North American countries.
You will find some of the best doctors across Asia in this nation; a majority of them have completed a part of their training in the United States, United Kingdom or Australia. Almost all medical professionals here are therefore fluent in English. This takes away the stress from what can be a very challenging situation for a patient. Western accreditation is one of the main reasons why foreigners are confident about getting treated in this country.
George Town and Kuala Lumpur have become the two main medical centers and both these cities are serviced by a multitude of international airlines from across the globe. Several hospitals in Penang and Kuala Lumpur are among South Asia's first recipients of the US's prestigious Joint Commission International certification. This is regarded as a gold standard for healthcare service providers around the world. Malaysia has at least 8 hospitals accredited by the JCI. On the other hand, the country is also home to a few excellent "not for profit" medical facilities, the most popular one being the Lam Wah EE Hospital in Penang. The staff are known to be as competent and professional as the top hospitals in Malaysia.
One of the main reasons why people travel to Malaysia is the fact that they can get affordable treatment, without going through a complicated procedure or waiting for a long period of time. As soon as you arrive, get yourself registered with the hospital of your choice and wait for the specialist to give you an appointment. It is not necessary for you to be referred by a General Practitioner.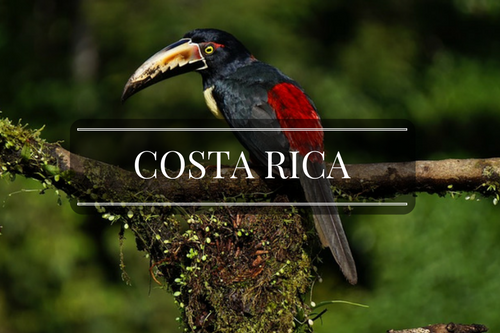 © Fintanobrian on Pixabay
This rugged Central American country has become the world's most visited international destination, mainly because of its raw and natural beauty. However, many expats are also making the decision to move to this place since its medical facilities are second to none! Each year, over 40,000 Americans visit Costa Rica for different types of treatment. More medical tourists from across the globe are discovering that this nation offers high quality healthcare are reasonable costs. The best part is that even expats can take advantage of the healthcare benefits, paying just a fraction of what they usually do back home for doctors' visits, prescriptions, surgeries or any other medical services that they require.
Costa Rica has two medical systems and expats are given the right to access both.
The first, known as Caja Costarricense de Seguro Social or 'Caja', is the universal healthcare, which is managed by the government. It can be accessed by all the citizens and legal residents, including foreigners living in the country on a Pensionado visa. To be covered by this system, you need to pay a monthly fee, based on the income that has been reported on your residency application. This fee covers you and your spouse for consultations, tests, surgery, and prescriptions. The system does not consider any exclusions for age or preexisting medical conditions. While the emphasis of Caja is on preventative care, expats therefore believe that it provides them with great healthcare even though the waiting times for doctors' visits and non-emergency procedures can be rather high.
The country also has an extensive private healthcare system for those who prefer to skip the long waiting lines. Fortunately, it is quite reasonable compared to other places even though patients have to pay for every visit to a doctor or a specialist. Many expats therefore opt for private insurance with either international providers, or the local ones. A majority of the private hospitals have international patient departments to assist patients with arranging their financial matters.
Very often, expats choose to use a combination of public and private medical care. They go to a private doctor and pay cash for the visit but then have their prescription filled at the pharmacy for free, using Caja. Others use the public facilities for most of their requirements but switch to private healthcare if they cannot get an appointment immediately.
Expats moving to Costa Roca because of its healthcare system should keep one thing in mind. While there are a few well-regarded hospitals across the country, the best medical facilities and specialists are located in San Jose. Anyone with a serious medical problem will have to travel to the capital in order to seek treatment.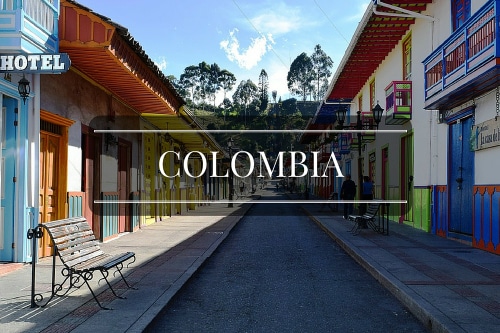 © marcelot87 on pixabay
One of the best places for high quality and affordable healthcare is Colombia. This country is home to a number of excellent hospitals and clinics, which provide general and specialized medical services. The World Health Organization ranks it 22nd out of the 191 nations that they reviewed, which was higher than Canada (30) and the US (37). More than half of all the best 43 hospitals across Latin America are based in Colombia. Some of the medical facilities in the cities of Bologna, Bucaramanga, and Medellin have received the JCI accreditation.
The ability to speak at least basic Spanish helps considerably. However, not knowing the language will not prevent you from getting excellent healthcare. Many of the hospitals in the cities have English-speaking staff as well as a certified translation department.
Any expat who is below the age of 60 and has a resident's national ID card can apply for state health insurance, called Entidades Promotoras de Salud (EPS). People can be accepted into the plan even if they are suffering from a preexisting medical condition. Some conditions are excluded for a short period of time, like 6 months or so, but are later covered in full.
Those who are retired pay a premium at 12% of their income. The average monthly premium for a couple ranges between US $ 75 and US $ 90. Copays for the public healthcare system have been based on a 3-tiered system, with the mid-range price costing about US $ 3. These apply to screening procedures, lab tests and prescription drugs.
People over the age of 60 have the option of getting private health insurance as a supplemental plan to their EPS public coverage. Some of the companies in Colombia offer private plans for residents up to the age of 85. The average premiums for these policies are quite affordable and way lower than the US but the amounts are likely to vary, based on the carrier, range of coverage and the person's age and medical history at the time of applying.
You also have the option to pay as you go, without getting health insurance. Many expats actually prefer doing that since the prices for most procedures, tests, consultation, and medicines are quite low.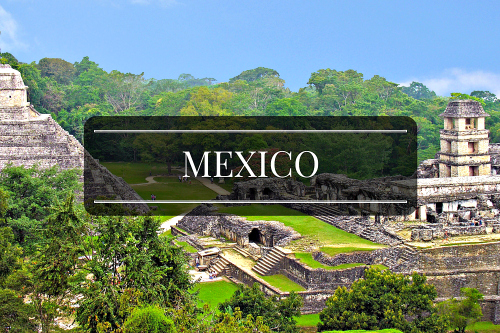 © archer10 on Flickr
Every year, thousands of Americans and Canadians travel to Mexico just for its medical and dental care facilities. This is because they get the same quality of treatment and services that they do back home, but at a fraction of the cost. Moreover, even in the medium-sized cities, a majority of the facilities are top-notch, with state of the art equipment and latest technology. Patients can get any kind of major surgery or undergo treatment for even the most serious condition, without any problem. Another plus point of medical tourism in Mexico is that it is very easy to find English-speaking staff, as most of the physicians receive a part of their training in the US, Canada or Europe.
Expats in this country have access to and can choose from two healthcare systems, public and private. Of the 4450 hospitals, 33% are public and 67% are private.
The Ministry of Health regulates Mexico's National Health System but all the individual states have their own independent services too. The government-run system is responsible for the operation of clinics and hospitals all across the country. Expats are of the opinion that these facilities are great for basic care at a low price; their costs run into a few hundred dollars for the year. Even those who do not have health insurance are entitled to emergency medical care. However, since the waiting lines can be rather long, a number of expats prefer to opt for private healthcare. Even if you visit a private doctor or hospital, you are likely to pay less than half of what you would in the US.
Senior citizens from Europe and North America look at Mexico as a long-term retirement destination, not just because of its reliable and affordably healthcare system; the country boasts of excellent assisted living facilities in the towns of Lake Chapala and San Miguel de Allende.
Medical tourism has become an economy driver for many countries, including the United Arab Emirates, Brazil, Hungary, Poland, Turkey, Thailand, India, Taiwan, and the Philippines. However, do keep in mind that many of these places mainly specialize in specific types of treatments like cosmetics, dental care, surgery, and so on, so do your research before you decide to make the trip.
Have you travelled or moved abroad for better healthcare? Share your experiences in the comments!