Good and affordable medical care is a basic need for people all across the world, regardless of their age, nationality, gender or location. It is important for everyone to have easy access to a wide network of modern and properly-equipped hospitals as well as qualified and experienced doctors at all times. This is why most expats carefully assess a country's healthcare system when they are about to choose a destination to settle down in. This factor plays a pivotal role in their overall health and wellbeing. They often look at the range of services available in the public and private sectors, insurance options and costs.Many nations undeniably invest a considerable portion of their GDP in the healthcare sector, so that they can offer a better quality of facilities and services to their residents. In some places though, people are expected to pay relatively high contributions in order to get access to low-cost public healthcare; moreover, in most cases, private medical services are unaffordable without insurance cover, which also comes at a fairly high cost. These expenses could increase a person's monthly expenditure to a great extent. It is therefore essential to choose an expat destination where it is possible for you to minimize your healthcare costs, without compromising on the quality of services you are getting.
Below is a list of the most expensive European destinations for expat health insurance.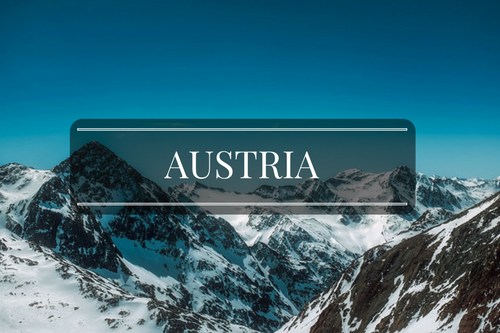 © tpsdave
When moving to Austria, rest assured that you will have access to one of the best healthcare systems in the world. However, medical fees are high and have to be paid for either by an individual or by an insurance policy. In case of an emergency, everyone is eligible for free treatment but only till the condition stabilizes. Fees are incurred as soon as you are admitted to the hospital and you can therefore decide against the inpatient stay, if you have no way to pay for it.
As an expat you are entitled to public healthcare as long as you make contributions through your taxes. In spite of being free, the public services and facilities are so good that you won't need to invest in a private insurance policy, unless you are likely to require a greater number of specialist services and are keen on shorter waiting times.
All expats living or working in this country are required to make payments towards the national health insurance scheme, which is a part of the larger social security system. Registering with Gebietskrankenkasse, the district health insurance fund, will cover you as well as your dependents for illness, accidents, and pension insurance. The amount to be paid is determined by your income and the extent of cover you are looking for.
Private healthcare in Austria is of a much higher quality and the waiting lines are very short. However, you could pay hundreds of Euros for a single consultation visit and thousands for more complicated treatments.
The Gebietskrankenkasse directly covers a majority of prescription costs but you are liable to pay a small fee for each drug. This is called Zuzahlungspflicht and it is €4.45 at present. If you have a private healthcare scheme, you will have to pay for your medicines and send the receipts to your insurer for a reimbursement claim.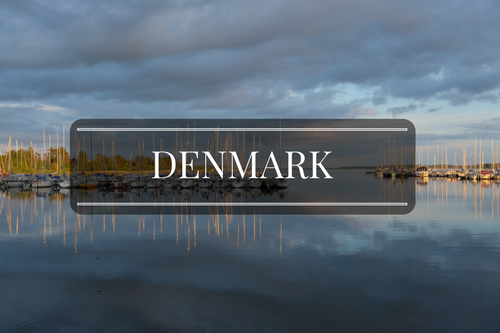 © Chris Lawton
Healthcare facilities across this European country, both public and private, are second to none. Treatments of most types are free at the point of use for all legal residents as well as visiting citizens from EU / EEA countries, as long as they can produce a valid European Health Insurance Card. Emergency treatment is available to everyone at no cost, regardless of their nationality. However, the people of Denmark pay a significant amount in taxes to offset the "free" services. The system is actually quite expensive for citizens and residents.
In order to access public healthcare, you will have to sign up with the National Register in your municipality of residence and get your insurance card. Make sure that you carry the card whenever you visit a general practitioner, a specialist, or a pharmacy.
You will also need to obtain a Danish Social Security number to be eligible for primary healthcare. If you are working in the country, your employers will probably assist you with this.
Specialist services like dental and vision treatments are not always covered by public healthcare and you may need to visit a private setup for these services. Each visit could cost you hundreds of Euros and it is therefore best to get yourself covered by a private insurance provider. The premium could cost up to a hundred Euros per month, depending on your age, medical history and the extent of your policy. Most expats therefore get their employers to provide them with a private health insurance cover as a part of their package.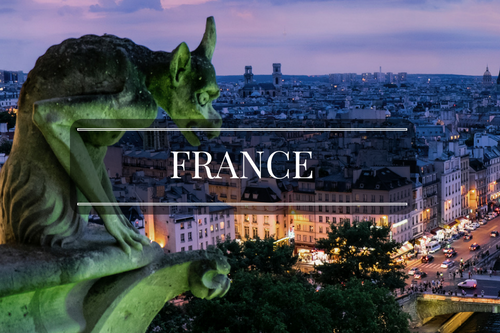 © Pedro Lastra
According to the World Health Organization (WHO), the French healthcare system is among the best in Europe and across the globe. It has been split into two sectors, public and private, but there is not much difference in the quality of treatments offered by both. All citizens, residents and EU nationals with an EHIC are entitled to public healthcare.
The state covers a majority of the healthcare costs via its public health insurance scheme, which is mainly funded by Social Security. This means that all employed residents, including expats, pay about 6% to 8% of their incomes towards a compulsory public health insurance cover. In return, they are reimbursed a substantial part (60% to 70%) of treatment and consultation costs for services from public facilities.
Unfortunately, state healthcare does not cover you for specialist treatments and you may therefore need to seek treatment for certain conditions at a private medical facility. Each visit is likely to make a dent in your pocket and it is therefore best to have an insurance policy that covers you for these expenses. This includes dental, vision and hearing treatments.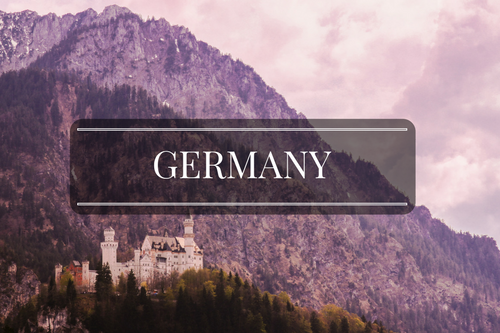 © Marc Wieland
The quality of healthcare across Germany is very high, with a complete range of services that are easily accessible. Like in most other developed European countries, the healthcare system is divided into two sectors.
Public healthcare offers excellent facilities and services at low costs or in some cases, free. Moreover, people enjoy great health in general, and this helps to keep the waiting lines considerably short. Dental treatment is covered by state health insurance too but the reimbursement procedure could be quite complicated. To be eligible for public healthcare, you need to get yourself registered with the state-provided insurance. The statutory contributions are capped at 14.6% of your monthly income. This is very high compared to other places, making Germany one of the most expensive countries for health insurance. For example, the maximum premium for government insurance is € 775 per month and while you pay € 425, your employer pays € 370. Fortunately, the majority of employed people pay a lot less than this amount.
About 15% of the population opt for private health insurance, as they may require the ongoing services of a specialist not covered under the public scheme. The average cost of private health insurance could range between € 300 and € 600 per month, depending on the patient's age, medical history, and the extent of the cover.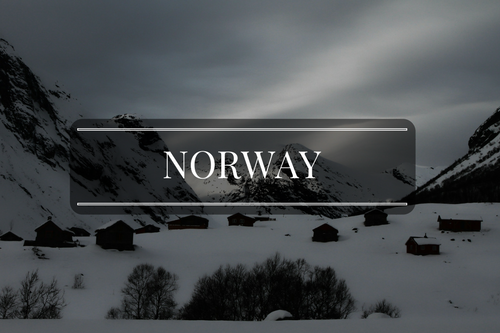 © Steinar Engeland
This country is known for its high living standards, which include free education and subsidized healthcare for residents. Contrary to what many people believe, healthcare in Norway is not free for everyone. The only people who actually get treated without paying for it are those under the age of 16 and pregnant women.
In order to be eligible for "free" public healthcare, you will have to make contributions to the Norwegian Social Insurance Scheme through income tax payments. Once you get your health card and register with a General Practitioner, you won't have to pay for several types of treatment. However, a non-refundable consultation fee is charged each time you visit your doctor. This is usually a nominal amount, in the range of 100 Krone (€ 11) or so, but could be higher depending on the nature of the visit and the specialist you choose. The state scheme limits your options as you can only change your GP up to twice a year and the new details have to be registered with the social security office for reimbursement. You cannot get an appointment with a specialist unless you have a referral from your registered doctor.
Many expats in Norway have started opting for private healthcare, as it offers them a higher level of flexibility. However, they pay a huge amount by way of monthly premiums even though the number of private clinics and hospitals across the country is fairly limited.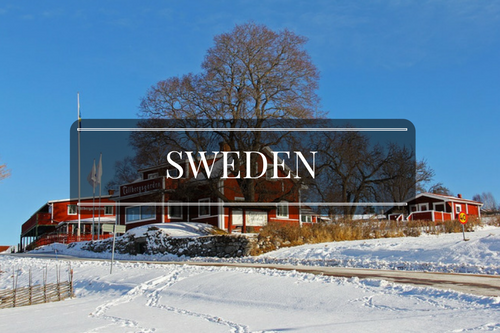 © sharonang
Every year, hundreds of expats from around the world move to Sweden to enjoy a good quality of life in spite of the steep living costs. The healthcare system is of a high standard, with more doctors per resident than any other place.
Since the system has been decentralized, the council of each county determines the fees payable and the amount could vary between 100 and 200 Krona (€ 11-21) per month. This may seem like a small amount as the national healthcare scheme is subsidized to a great extent. However, adult patients are liable to pay for most services, including primary care, hospital stays, and the treatment of any condition. Only people below the age of 20 receive free healthcare and dental treatments.
Much of Sweden's healthcare has been privatized in the recent past and these services are not covered by the national scheme. Since the facilities are not affiliated with the Social Insurance Administration, treatments are bound to be quite expensive. Many residents have started signing up for private health insurance cover. A number of working expats are asking for private health insurance as a part of their compensation packages.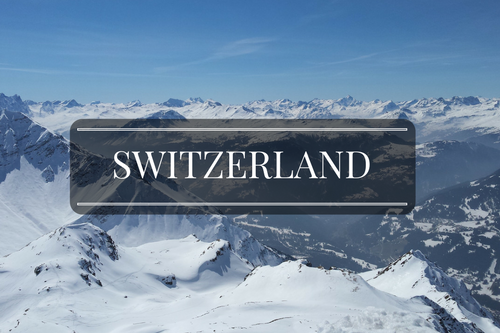 © Roman Schurte
The healthcare system in this country is among the best worldwide but it comes at a premium.
It is mandatory for all citizens and residents in Switzerland to have health and accident insurance. EU nationals can use their EHIC, travel insurance, or company plans for up to three months, but after that it is compulsory for them to get authorized health insurance. This is paid for by them, in monthly fees, instead of the cost being borne by an employer. Moreover, each family member has to be insured separately, including infants and children.
The average cost for a basic healthcare plan is around CHF 400 (€ 368) per month. The cost could climb much higher if you are planning to supplement your cover with private insurance.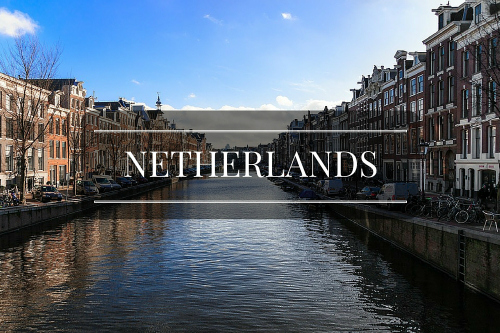 © pixabay
Moving to the Netherlands will give you access to the robust healthcare system, with state of the art facilities and experienced medical professionals. The distinction between public and private health services is rather blurred in this country as the government funds all long-term treatments through tax revenues, while short-term treatments are covered by private companies. It is mandatory for all residents, including expats, to be covered under a scheme; everyone is supposed to have medical insurance from a private company. What sets the Dutch healthcare system apart is that certain basic services have to be offered for a monthly fee and hospitals are not allowed to refuse anybody, based on risks.
Some medical services, like physiotherapy and dentistry, are not covered by the basic insurance plans. Patients will need an additional cover if they would like to include these services.
Globally, the most expensive countries for expat health insurance are the United States, Hong Kong, Israel, China, Singapore, Canada, Russia, Mexico, the Dominican Republic and Grenada.