The bucket list is a funny thing. Even the most cynical grouch has a secret list of things they hope to achieve before they check out. Most of us have carefully curated lists of ambitions that are just out of reach but still feasibly achievable.
Which makes it all the more tragic that so few of us spend the time, or make the effort, to tick off items from the most personal of shopping lists.Whether you want to swim with dolphins, record an album or find peace in a mountain retreat, we all too often let the daily grind get between us and these life-long goals. But expats are in the best position to start ticking off such ambitions.
Expats have already shaken off the surly bonds of the nine-to-five and uprooted themselves to a new, exciting part of the world with plenty of opportunities to try new things.
With this healthy dose of derring-do, expats can bravely commit themselves to achieving those daydream aspirations. A weekend away from teaching can give you the chance to do that hair-raising skydive. In the evenings after a day at the office, you can work on that novel. It doesn't always have to require a massive shake-up of your life, just the courage to commit yourself to what you want to achieve.
Taking the leap to move from one country to another means that most expats don't have a problem with 'giving things a go', so even their most madcap of schemes often come to fruition. Budding expats will no doubt have had wistful moments of dreaming up adventures and achievements for future bragging rights.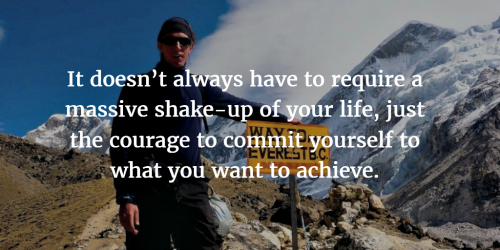 © Huw Thomas
We've searched the bucket lists of expats worldwide to see what they dream about and worked out which ones are easiest to achieve whilst living abroad.
Learn another language
It may be your second language, third, fourth or fifth. However multilingual you are before you leave, living abroad is the perfect opportunity to learn another language.
Many of us in the west are painfully mono-lingual, so the opportunity to become fluent in another tongue is an exciting opportunity and quite a challenge. Picking up another language may be a boost to careers, but it also represents a personal challenge that will pay dividends throughout life.
Being confident in Cantonese, fluent in French or smooth in Spanish opens up entirely new cultures to be explored and enjoyed. You'll be able to read books in their original languages, watch films without subtitles and chat to people from around the world without awkward mumbles or fumbling with phrasebooks.
Living overseas is the perfect time to get stuck into the local lingo. Being fully immersed and surrounded by unfamiliar words means every day is filled with learning opportunities and chances to practise a new vocabulary.
Getting a little one-to-one tutoring or classroom time will speed up the learning curve, as will using language apps. The biggest boost to your language quest will be daily exposure: reading newspapers, listening to the radio and chatting to people you meet, building up vocabulary and grammar a little at a time everyday.
See a natural wonder
Lying in the snow and watching the Northern Lights, bathing in Japanese hot springs or ogling the vast expanse of Bolivian salt flats. Whatever the wonder that you want to take your breath away, living abroad is one way to carry your closer to it.
Obviously moving to tropical Singapore won't help you get close to the frigid north to watch the astral lights. When considering a move, look for the kinds of adventures you want to go on and plan accordingly.
Fancy an undersea adventure? Living in Australia not only puts the Great Barrier Reef within diving distance, but also the reefs and wrecks around Fiji. Need to conquer mountains? The Alps, Pyrenees, Dolomites and Iberian peaks are all a short flight from anywhere in Western Europe.
Set yourself challenges and break out the hiking boots. It's possible to see most natural wonders from the confines of a nice warm tour bus, but where's the excitement in that? Pushing yourself physically will make the view all the more rewarding; just be sensible in how big a challenge you set yourself.
Many expats include a specific goal on their overseas bucket lists, but some allow themselves to be distracted by work or city life. Stay committed to your goal and be daring enough to step even further out of your comfort zone.
Write a book
Earnest Hemingway once said, "There is nothing to writing. All you do is sit down at a typewriter and bleed." Don't let him put you off; it's even easier than he makes it sound.
There's never been a better time for you to start penning your masterpiece. You are surrounded by inspiration, you're spending a lot of introspective time evaluating your own culture and that around you, and you've met an incredible cast of characters.
Many expats write blogs or tweet to document their experiences and to keep loved ones at home up-to-date with their activities. Some of these have been quirky enough and the journey bizarre enough to be picked up by publishers in their own right.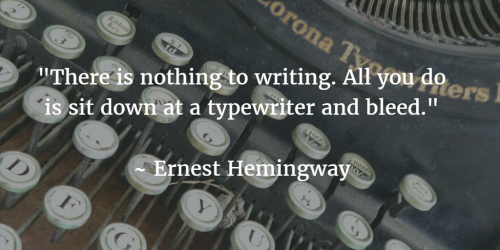 © Lainey Powell
For most budding novelists, time spent overseas is great inspiration and a chance to start building up a story. Make notes anytime inspiration strikes, scribble down everything that sums up the culture or keep a record of choice phrases. Paying attention to everyday details will help you create vivid scenes and convey the culture to your future audience
Even expats with booming literary ambitions are aware how tough it can be to sign a book deal. Consider other methods of publishing: creating ebooks or distributing digital files to select audiences can help to get your work out to a keen audience.
Before dreaming of book signings and award ceremonies, spend time soaking up the world around you and then experiment with ways of representing it on the page. Don't be afraid to try things out, edit, discard and start again; you'll find your voice eventually.
Run your own business
Being an international entrepreneur might not be as difficult as it sounds. Living overseas means you can have access to products, employees, suppliers and finance that competitors back home don't.
Many a traveller has made their fortune upon returning home, bringing back food, furniture, clothing and artwork that customers just lap up. Whether it's East London's appetite for Bolivian quinoa or San Francisco's quest for spiritual Zen through Buddhist-inspired furnishings, something you encounter overseas could make you a fortune.
But it's not only physical goods that can make you your own boss. Freelance translators, artists, musicians, photographers and filmmakers are able to work across the globe without much hassle.
It's now easier than ever to work from afar, using online resources to keep in contact with clients and to sell products though web shops. Part of running your business is figuring out how to use the tools available to allow you to work as efficiently as possible.
It goes without saying that being your own boss can be an incredibly rewarding experience, but ensure that you don't breach the terms of your visa in any of your business endeavours.
Volunteer
The most valuable thing you can give is time.
For the most rewarding experience, sign up to devote just a little of your time to helping the local community. A few hours a week can be enough to have a positive impact, but opportunities exist to really lend a hand.
In some countries you can earn extensions on your visa by undertaking a period of unpaid work that benefits the locals. You might be working in a school or helping to build infrastructure that connects remote communities.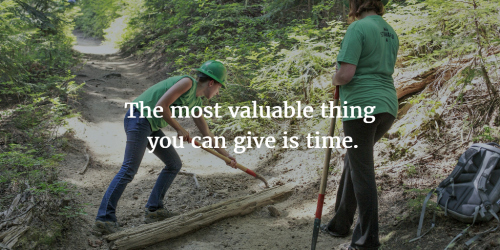 © Mount Rainier National Park
Even if you don't earn any credit, you'll win yourself a lot of self-respect by giving over your expertise and elbow grease in order to improve the lives of others, protect an endangered species or to conduct research.
Many people wish they had the opportunity to give a little back to the world, but living overseas is a great opportunity to do something you can be proud of forever.
Have a glamorous wedding
Obviously this is only something you should do if you meet the right person, don't find someone just so you can have an exotic ceremony!
Getting married can be an expensive prospect in many parts of the world, but living overseas you can keep these costs down by only inviting the closest of family and making the most of local traditions.
Rather than hiring giant entertainment venues or booking caterers, home-cooked feasts at a communal venue may be an enjoyable cost-saving alternative. You may also be able to take advantage of glorious weather to have a photogenic outdoor wedding in spectacular scenery.
Dresses and tuxedos can be expensive, but in many parts of the world quality tailoring is available at a fraction of the cost and with beautiful results.
Ceremonies and sacred locations are sensitive to the locals, so be sure you treat their culture with respect and don't use it a manner that you are not entitled to.
Go on a road trip
Hit the highway and really explore the country in which you are living. Or for the really adventurous, find an epic adventure to get your motor running.
It's easy enough to hire a car or motorbike and buzz round the neighbourhood for a few hours, but why not open up the throttle and really get off the beaten track. Every backpacker, tourist and expat gets to see the centre of town, but only adventurers get up into the hills to eat in villages or sleep under the stars far from the city limits.
Of course there are ready-made adventures just asking to be experienced. Route 66, the Pan-American Highway, the Silk Road; famous journeys that are no less hair-raising for having been travelled before.
Split the costs, driving and paperwork between a few friends and make your road trip a memorable one without breaking the bank.
Watch a sport at its spiritual home
Watching a football match at Wembley, going to Croke Park for the all-Ireland final, seeing the Chicago Cubs at Wrigley Field. Whatever your sporting fancy, there will be some hallowed turf for you to make a pilgrimage to.
You might be the most casual, fair-weather fan, but the act of joining your tribe and trudging with the crowds to the bleachers, stands, paddock or stadium is a ritual that any fan can enjoy.
Your sporting journey might not even be to a top-flight fixture, but just to a see the grass roots of a sport. Watch budding polo players train outside Buenos Aires, hoping for a shot at the 'sport of kings', head to Bangkok to watch Muay Thai fighters battle for nothing more than personal glory, or spend a day at Silverstone watching future F1 stars in the making.
Motor racing in particular is an ideal spectator experience, be it the champagne luxury of the Monaco Grand Prix, the thrill of an Isle of Man TT, or the rugged, sun-baked deprivation of a Dakar rally.
Living overseas offers expats the chance to get close to whatever sporting action comes their way. In some cases this may be the local national sport and the perfect chance to soak up the traditions and culture that goes with the fixture.
Take part in a festival or celebration
Chuck tomatoes at each other, run with the bulls, dance in the streets and raise a glass to whoever the man of the hour is.
There are some parties that are famous worldwide. Be they religious festivals or historical celebrations, you can have the chance to join in and be part of the action, partying with the locals.
Suddenly becoming one of the crowd is an incredible experience, especially when adrenaline is pumping and wine is flowing.
Just make sure that you really are welcome to dance along, or whether you belong on the sidelines as a spectator.
Explore nature
There are fewer pleasures in life greater than spending a peaceful moment listening to quiet of nature, watching the waves or smelling the flowers.
Wherever you are in the world, take the time to enjoy the natural habitat unique to that country. If you are in Australia, spend time letting the waves wash over you, in Thailand listen to the noises of the jungle, in Egypt climb a dune and contemplate the desert.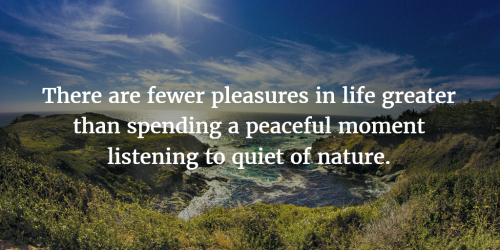 © Henrique Pinto
Moments of peace and meditation help put life into context and banish stress. Being far from home makes it easier to appreciate the details of the natural world around you.
Which life goals have you accomplished since moving abroad? Let us know in the comments!
Article by Andy Scofield, Expat Focus International Features Writer