Coffee: it's good for every occasion. If you're groggily getting started in the morning, an espresso hit will get you going. Working through the daily grind, there's a grandé latte to lighten your mood. Meet friends over a frothy cappuccino or invite that special someone home for a 'coffee'.
Whatever the situation, a cup of java can make things better. But where in the world can you find the best coffee break?It's not just a question of how fresh the bean, or how fine the grind; there's a lot to consider when planning to take a break with a beverage.
The world is full of cafés packed with culture and history. It's possible to sit at the table where Tolstoy wrote, to sip a latte in Hemingway's favourite haunt, or watch entire cultures meeting as you stir a cuppa.
Coffee is how the world makes friends. Every continent has its own ways of preparing and pouring the drink.
So, slurp a steaming brew and admire the view with our rundown of the best coffee breaks in the world.
10. Café Tortoni, Buenos Aires, Argentina
The Café's current customers don't quite look like those in the picture. There are fewer top hats in South America's grandest coffee shop, but it's still as trendy a hangout for the great and the good.
There are some dubious claims made about the Tortoni's history, with some suggesting it was South America's first ever coffee shop. What is known is the café was opened in 1858 by a French émigré, seeking to bring Parisian style to Argentina's capital.
He succeeded with aplomb. As the tango revolution hot-stepped its way around the world, Café Tortoni became the place to be seen for Argentina's cultural elite.
In the 1920s the café's basement played host to literary giants and jazz greats, who performed and inspired each other between coffees and games of billiards.
The star appeal of the café remains, with film icons like Robert Duvall swinging by, Albert Einstein popping in and Hilary Clinton checking out the scene.
Sitting in the original, wood-panelled interior, it's easy to imagine yourself amongst these high-calibre, highly caffeinated stars.
9. Fazıl Bey, Istanbul, Turkey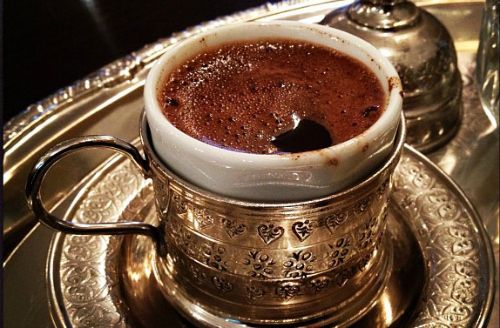 © Keenan Browe
Fazil Bey is famous throughout Turkey and the rest of the world. Serving Brazilian beans, roasted and ground on site, the coffee is brewed in Turkey's traditional cezve. The long-handled copper pan holds the secret to Turkey's unique coffee, heating the finely ground beans and water to give a rich, strong brew. There's a fine art to mixing the blend and timing how long to heat the mixture.
Visitors trying Turkish coffee for the first time should be careful not to drink to the last drop. The coffee dregs sink to the bottom of the glass, causing a bitter end to an exquisite drink for the unwary.
The café's antique, fire engine red grinding machine still takes centre stage after 92 years of service. Locals flock to this traditional centre of the community; generations of the same family can be seen around the café's tables.
This is a true Turkish delight.
8. Café Central, Vienna, Austria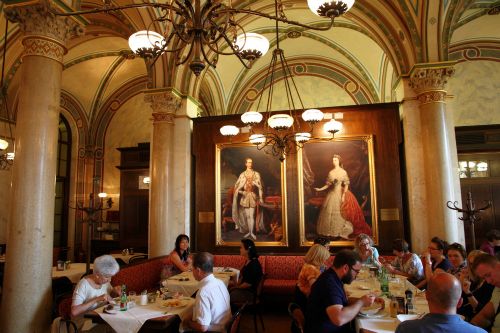 © Clayton Tang
This café opened in 1876 on the site of the Viennese stock exchange and became an instant hit with Europe's intellectuals. Over helpings of pastries and philosophical debate the continent's great minds sparred.
Sigmund Freud visited, Vladimir Lenin and Leon Trotsky were regular customers, as were members of Europe's great royal houses. The grand decoration, featuring marble columns, chandeliers and plush furnishings, are watched over by oil paintings of the Central's royal clients.
Whilst the café closed after World War II, the building was renovated to its former glittering glory and re-opened in 1975. Customers can sit in 19th century opulence and enjoy the best of Viennese cuisine, serenaded by an in-house pianist.
If you like your coffee served with a slice of gilded, historical glory, Café Central has a table waiting for you.
7. Seattle, USA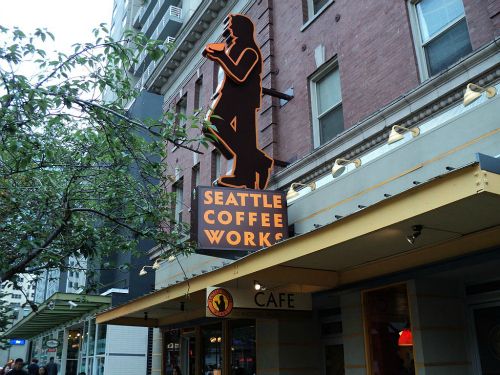 © MarmadukePercy
Seattle is famous for having appalling weather, with torrential rain seen as a daily occurrence. Perhaps this is why the city became the starting point for the coffee revolution of the late 90s. Loved and loathed in equal measure, Starbucks spread out of the city and plastered its mermaid logo on every street corner in the world.
But Seattle's coffee culture is more diverse than this one brand. Seattleites consume more coffee than any other American city, spending $36 a month on cups of joe. With 35 coffee shops per 100,000 residents, it must be difficult to avoid this flood of caffeine.
Independent coffeehouses have played host to intellectuals and chess masters along with poets, musicians and thousands of students. The shops remain a place to socialise and chat, many displaying their in-house roasting and operations to showcase their fresh products.
Coffee percolates into every aspect of life in the city, with drinkers able to source a steaming brew in shops and cafes, in drive-throughs and from mobile vans. For the truly addicted, it is possible to have espressos delivered directly to your door.
6. Melbourne, Australia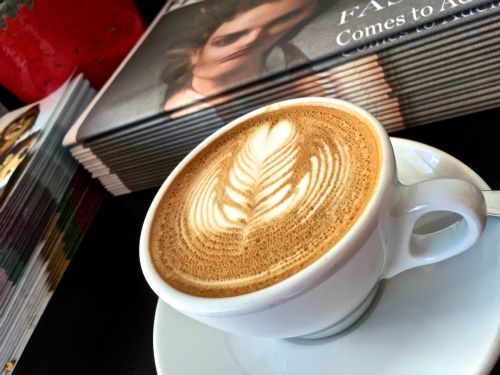 © Katherine Lim
The nexus of Australian cafe culture, this is the hub of hipsterism without any of the tight-trousered pretensions of London or the moustache-twirling elitism of Brooklyn. The coffee capital of Australia is as typically laid back as the national stereotype, but without a 'tinny' of beer in sight. The state capital of Victoria is home to slickly designed cathedrals of caffeine.
Melburnians are serious about their brews, with the difference between a long black and a flat white being elementary to their refined palates.
It's not unusual for coffee orders to be in the form of an interview, with the barista taking notes on your preferences before recommending a blend of beans to match your mood.
The Seattle of the Southern Hemisphere has long enjoyed its caffeine craving. In the 1880s 'Marvellous Melbourne' was at the head of a land boom and the city profited from speculative investment. With an influx of cash, the city set about building opulent 'coffee palaces', with the Federal Coffee Palace the grandest of them all.
After World War Two a wave of European immigrants kick-started a café culture revolution that has been gathering steam ever since.
5. Café Truth, Cape Town, South Africa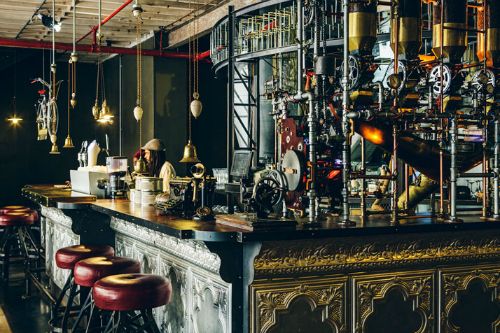 © Yatzer.com
Voted the world's best coffee shop by The Independent newspaper, this Cape Town coffee shop is a carnival of funky design. With a strong steampunk theme, Truth was designed by South African design guru Haldane Martin, blending sci-fi with Victoriana. As a result, Truth is a shining maze of copper pipes, lush leather seats and cast iron adornments.
The café prides itself on breaking rules, forgoing steel equipment for cast iron versions, which make for a stronger tasting infusion. Everything is given a steampunk makeover, with the grinder becoming Professor Jones' Fabulous Coffee Bean Contraption.
It would be easy to pooh-pooh Truth as a gimmick, but the café genuinely offers amazing coffee in a fantastically welcoming atmosphere, complete with waiters sporting top hats.
The décor might be inspired by the industrial past, but this café represents the future of artisan coffee culture.
4. Café de France, Jeema el-Fnaa, Marrakech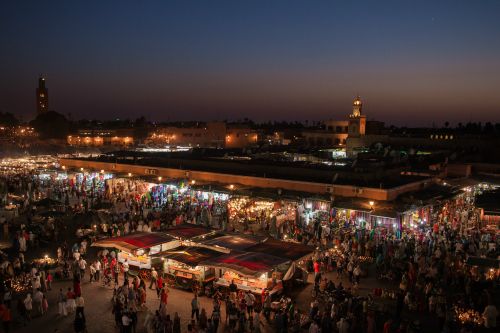 © Grand Parc
Marrakech is a vibrant, busy crossroads of empires. The confluence of old trading routes, the city's ancient square saw products arriving from the silk road, traded with European merchants and carried by desert-dwelling nomads. Very little has changed in the busy piazza of Jeema el-Fnaa.
There aren't many places in the world where you can buy a carpet, meet a dancing cobra and hear 1,000 year-old stories which have never been written down. All surrounded by the buzz of traffic, the babble of a dozen languages and the call of the mosques. There is no better place to be immersed in Moroccan culture.
But when it all gets too much, come up for air and rise above the madness. Although Marrakech is a popular tourist spot, Café de France is most popular with the locals who meet to discuss business and politics whilst sipping sweet mint tea.
The café serves a rich, aromatic coffee on a terrace that overlooks this ancient city. Nearby the trade and traditions of Jeema el-Fnaa continue night and day, but from the rooftop it's easy to see the city's minarets and crumbling palaces. Towering above are the Atlas Mountains, presenting a snow-capped backdrop to this desert city.
3. Maharaja Coffee shops, Indonesia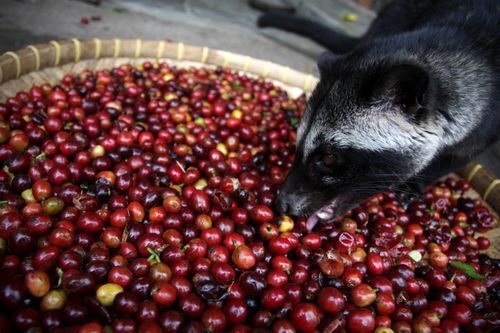 © Leendertz
There are several reasons why you might actually avoid this particular cup of Indonesian java, despite it being acclaimed as the best in the world.
The first is the price. It can cost up to US $100 for a single cup. Not only is this driven by the exquisite taste of this particular bean, but the fact that production is limited to 500kg a year, as opposed to 2.6 million tonnes of Brazilian produces. Why so little?
That's the second reason. The beans get their unique taste, not from roasting, but from passing through the digestive system of an Asian Palm Civet. In other words, the beans are flavoured by cat poop.
That's not strictly true: enzymes in the animal's gut breakdown certain proteins in the bean, releasing the delicate flavour. The beans are thoroughly washed before roasting to remove any dung, but it's enough to put some people off.
The last reason to refuse a civet bean brew is concern for animal welfare. Originally only wild civet dung was used for the coffee, but increasing demand has lead to inhumane battery farming of the animals.
If you're not put off by either of the first two reasons, it is possible to buy from brands like Maharaja who guarantee the ethical treatment of the wild civets used to make their coffee. If you're not sure if a civet coffee is ethically sourced, simply don't buy it.
2. Montmartre, Paris, France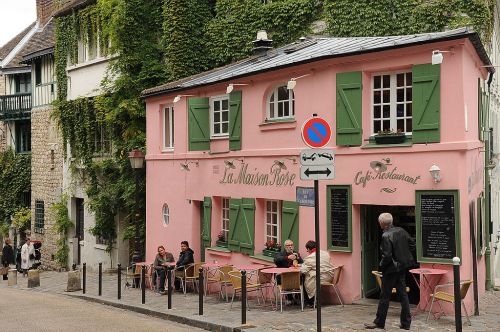 © Moonik
Paris' 18th arrondissement is home to some of the best tales of artistic decadence. A broke Picasso swapped doodles on napkins for a square meal, Hemingway sipped coffee by day and swigged wine by night, and absinthe flows like a green, sickly river.
Montmartre is the spiritual home of café culture.
The streets leading up to the Sacré Coeur basilica overlook the hectic city below, giving artists the peace to think clearly about life. Or to raise hell, whichever takes their hedonistic mood.
Dali, Matisse, Degas and Van Gogh all spent time in the cafés of Montmartre. The roaring twenties brought the jazz age, Josephine Baker danced on tables and Django Reinhardt played guitar.
The cafes hummed with life, love, laughter and more than a little absinthe. Then in the morning, the same party animals met to cure hangovers with coffee and croissants.
Although a little tamer and more touristy today, Montmartre's preserved cobbled streets still play host to café tables. A strong coffee and a little imagination should be enough to carry you back to the neighbourhood's golden age.
1. In orbit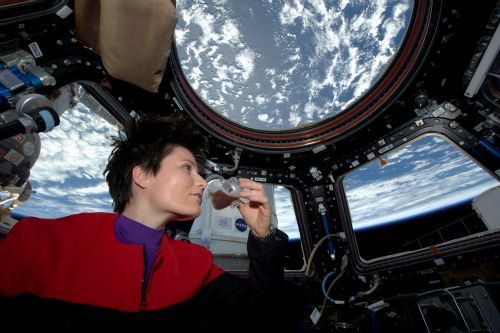 © NASA
For a refreshing brew that's truly out of this world, look no further than low earth orbit. This high-tech outpost of human ingenuity boasts cutting-edge engineering, flying through space in a careful balancing of mathematical certainty, international cooperation and derring-do. The International Space Station celebrates the best of human nature.
This is the pinnacle of human evolution, and is all the more astounding considering that this floating laboratory was built and lived in for seventeen years without a single drop of java. That all changed in May 2015, when the first Italian astronaut to visit the station, Samantha Cristoforetti, brought along the ultimate Italian export: the espresso machine.
The ultimate in caffeine highs at an altitude of 20 miles, the best place to sip your steaming java is on the observation deck or cupola. The glass-domed module offers a 360-degree view of the earth slipping by. Of course, it's impossible to pour coffee into a cup in zero gravity, so astronauts drink from sealed containers. Even so, a cuppa in the cupola is the ultimate brew with a view.
Where is your favourite place to sit down with a cup of coffee? Let us know in the comments!
Article by Andy Scofield