In 1908, more than 15,000 women, including a number of immigrants, marched across the lower east side of New York city demanding equal political and social rights. Before this move, not many women were allowed to work; the right to earn for one's family was considered a male prerogative by society. Women found it very hard to get a job because of their gender, limited education and lack of experience. Asking for equal pay was an unthinkable concept for the ones that did manage to get hired. Fortunately, most of this is water under the bridge now.Undeniably, women's rights have come a long way since then, even though inequalities still exist in several aspects of their lives. Today, in most countries female citizens are given similar educational and career opportunities to their male counterparts. Unfortunately, the scenario is not the same everywhere. Some nations fare very well in terms of job opportunities and an amenable environment for the female workforce, while others fall short.
A survey conducted among working expat women clearly showed that they felt a lot more secure and empowered in certain areas compared to others. This research included more than 14,300 immigrants, representing 174 nationalities, settled in over 190 nations; of these 6,000 participants were women. The study asked everyone to rate their new place of residence on 43 various aspects of life on a scale of 1 to 7. Read on to find out the best and worst countries for working expat women.
The best countries for working expat women
Almost 50% of the women who presently live and work overseas cited their business, job or assignment as the primary reason for expatriating. A country's economy therefore plays a vital role in its ranking as a favourable destination for female expats. Other factors like political stability and safety are of great importance too.
Keeping these aspects in mind, the top 10 countries for working expat women are the following.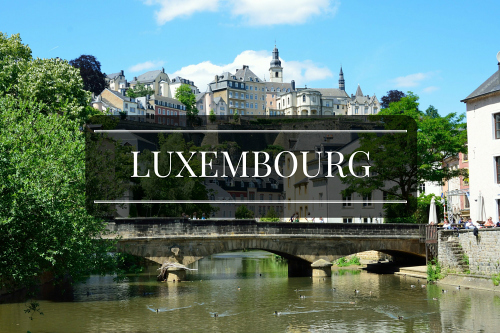 © Tristan Schmurr on Flickr
According to reports, this European nation tops the list of expat destinations not just for female respondents but for all the participants. Women rate Luxembourg the highest in terms of job security (a subcategory), as 86% of women say that they feel very positive about their work environment. This is also related to the country's economy, which 93% of the female expats say they feel good about. This nation comes out on top with women in the Safety and Security subcategory too, as 96% of them have given it a positive rating on 'Peacefulness'; not a single female expat mentioned any negative feelings about the nation's political stability.
The proportion of female employees in the country has increased by more than 30% since the 1980s. People of both genders get equal opportunities though part time work is limited almost exclusively to women. The percentage of self-employed women has also risen to close to 40%.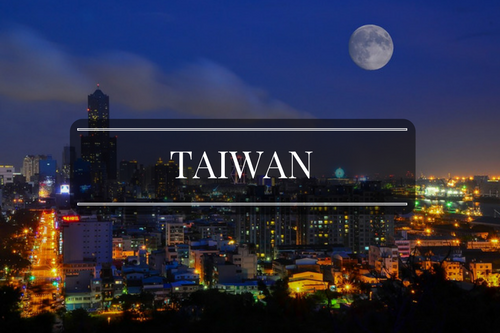 © tingyaoh
Expat women voted Taiwan as the second best place to work in. The country ranked number 1 in terms of the Job and Career subcategory. According to the survey, close to 62% of female respondents claimed to feel positive about work prospects in this nation; this figure is considerably higher than the global average of 53%. A huge majority of the female immigrants (86%) are also happy with their current position, which is way better than the average international score of 62%.
Over the last four decades employment in Taiwan has undergone a major change for the female population. In 1978, only 38% of women were in the labor force but that figure rose to 51% in 2015. Today, the country's rate is comparable to Japan (49%) and South Korea (50%).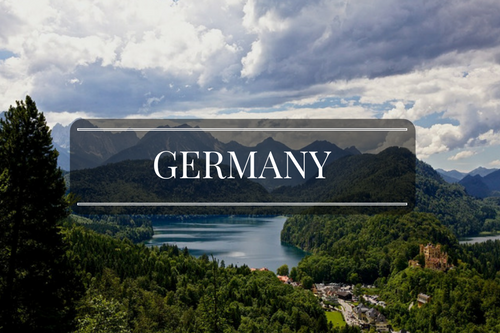 © derwiki
The land of bratwurst and beer has been rated as the 3rd best destination for female expatriates from across the globe. More than 90% of them believe that the German economy is stable and steady, which bodes very well for job security. This country therefore ranked quite well in the Job Security subcategory. Around 46% of women from overseas are employed or self-employed. About 65% of female respondents in Germany were satisfied with their professional lives, against 53% worldwide. This nation also fares very well in terms of safety and political stability as 89% feel positively about their personal security.
Women from overseas will find plenty to see and do in Germany. This country is home to a number of female immigrants and it is easy to make friends. Many of them join a women's club or association, to connect with other expatriates.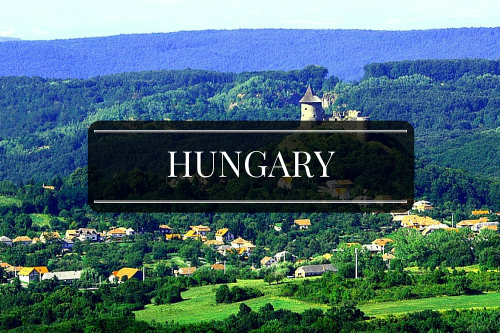 © mona08 on pixabay
The old saying "money is not everything" definitely holds true in this European country as 43% of expat women earn less than they do back home. Yet, female respondents have given Hungary an exceptionally high rating in the Job & Careers and Work-Life Balance subcategories. Where only 17% of female immigrants across the world are satisfied with the balance between their personal and professional lives, the figure for this country is an impressive 40%.
The ratings for Hungary from men and women were in stark contrast. While female respondents ranked it as the 7th best place to live in and 4th best to work in, male participants gave it a ranking of 36 out of 62.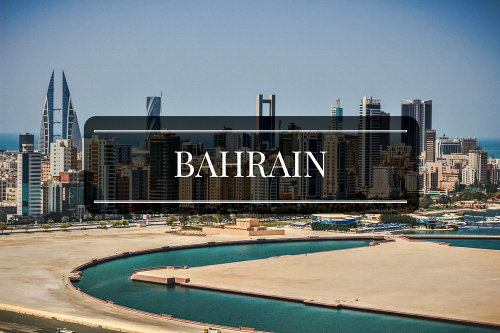 © Wadiia on Wikipedia
Bahrain was ranked the 5th best place to work by the female respondents of the survey. This country got a fairly good rating in the Ease of Settling In index, probably because of its welcoming and affable atmosphere. More than 27% of women in Bahrain agree that they make friends with the locals quite easily compared to the global average of 11%. This country does quite well in the Work-Life Balance (6th place) and Jobs & Careers (3rd place) subcategories too. Almost three quarters of professional women from overseas claim to be satisfied with their jobs overall, with the global average being just 62%.
It is not very easy for women to find a job in the Middle East, though the situation is far better in Bahrain compared to many of its neighbors. However, the work culture is not the same in this country for men and women. It is therefore best to understand the professional etiquette followed by people of both genders in this region.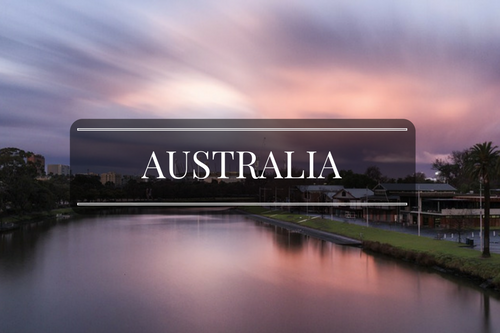 © Cleverpix
Amazing wildlife, beautiful beaches, scrumptious delicacies and the great outdoors have made Australia a favorite destination with tourists and expats alike. It is therefore no surprise that women from around the world regard this country as one of the best places to live and work. There is plenty to see and do for the female population too. About 93% of respondents shared positive feedback about the leisure activities available in Australia. Also, 30% of them claim to be completely satisfied with their Work-Life Balance, which is almost double of the global average of 17%.
Blue skies and great weather are additional plus points about moving to this country; 85% of female expats state that the climate is good. Women can work, live independently and move freely across Australia.
© David Torres Costales on Wikipedia
In spite of its relatively small size, Ecuador is home to many unique wonders, including the Amazonian rainforests, the Andes peaks, and the alluring Galapagos Islands. This South American destination constantly features among the best places for expats, mainly because of its friendly atmosphere. It is the second country that has scored well even though 30% of the female respondents earn less than what they would back home. Ecuador came in first in terms of Work-Life Balance with 84% of expat women claiming to be satisfied in this subcategory.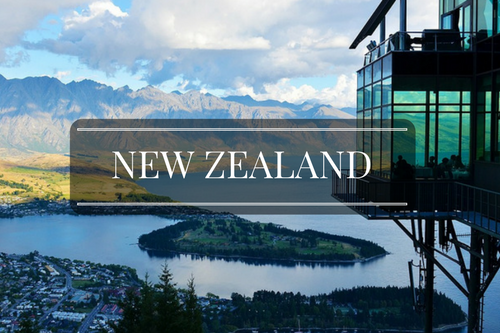 © cowins
The land of the Kiwis is ideal for people seeking a relaxed pace of life; 77% of employed female immigrants are satisfied with their Work-Life Balance. Expat women claim that they feel very welcome and therefore find it easy to settle down in this country. About 83% of them say that they could get used to the local culture without any effort. Interesting, 61% of the female respondents also state that they will possibly stay in New Zealand forever.
Places like Malta, Austria, Czech Republic, Poland and the UK were also rated at some of the best countries for women to work in.
The worst countries for working expat women
It has been seen that professional as well as entrepreneurial men and women show no interest in moving to countries that do not have stable economies, as their career prospects are bound to be limited.
Greece has been rated as the worst place for both men and women working overseas, probably because of its unstable economy and limited job opportunities. According to the report, a whopping 90% of the female respondents rated the country negatively in terms of economy and 63% were unhappy with its career prospects.
Surprisingly, Italy was ranked as the second worst place in the world for expat women to work in. Many of the respondents cited their concerns about low salaries, job security and national economy as the reason. Only 43% of them stated that they are happy with their jobs, whereas this figure for women across the globe is 62%. The country ranked poorly in all three areas that were related to a person's working life, coming in at 56th place for Jobs & Career, 55th place for Work-Life Balance and 54th place for Job Security.
More than 52% of working women from overseas claimed to earn less in Italy than they did back home. Many of them are concerned about their future because of the slow growth and high unemployment rates. A high number of female expats in this country are looking for jobs and several have become freelancers due to a lack of long-term opportunities. Overall, fewer women are likely to move to Italy to develop their careers, compared to other places.
Some of the other countries that did not fare well for working expat women were Cyprus, Argentina and Brazil.
However, Brazil remains one of the most popular spots for employers to relocate their female expat employees. Of the female respondents, 18% said that this was their main reason for relocating, which is higher than the global average of 10%. Job security is an aspect that expat women in Brazil are unhappy about though, with 36% rating it negatively.
It is important to keep in mind that these places have been rated on certain aspects and their ranking is only indicative of the respondents' opinions. Even though the countries listed above have been rated as the worst nations, many women expats have been happily living and work in these places.
Are you an expat woman working abroad? Share your experiences in the comments below, or answer the questions here to be featured in an interview!