The expat life is often seen with rose-tinted glasses, as being a life full of freedom, adventure, and new experiences. Some of this may be true because of the way in which relocations occur, especially if a company initiates the move. Most of the logistics are taken care of through movers and packers, real estate agents and relocation consultations.In many cases, corporate housing is provided in expat communities, and in some cases, companies even pay a little extra in the form of cost-of-living adjustments. But there is often a dark side to the expat life. This can pertain to smaller issues such as the anguish of not knowing the local language or larger concerns such as cross-border divorces and custody battles.
Culture shock
Culture shock is a common experience for people who move abroad. It can begin immediately or take months to develop, and can affect expats in many different ways.
Culture shock usually unfolds in four phases, and expats may experience these stages differently. The impact of each stage also differs. The first stage is the honeymoon stage and is one which expats feel overwhelmingly positive about the new country and culture. It often feels like the best decision they've ever made and life feels like an extraordinary adventure.
When the honeymoon stage phases out, frustration kicks in. The frustration stage may be the most trying of all stages where the weariness of not understanding the language, signs and gestures lead to frequent miscommunications. Even small challenges, such as missing a bus or being unable to easily order food at a restaurant, can trigger frustration. It is common to become depressed or homesick, as the yearning for home and all things comfortable and familiar occurs.
Then comes the adjustment stage where the frustration subsides and expats start to feel more comfortable in their environment. The local culture, food, language and people begin to feel familiar. Expats may have made friends and communities of support by this time.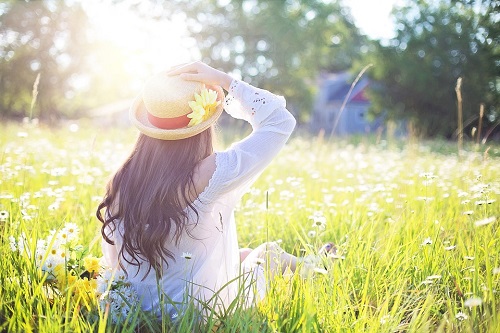 It can come as a surprise when the initial honeymoon period wears off
© jill111 on Pixabay
In the final stage comes the realization that it is not necessary to completely understand a new culture in order to function and thrive. This stage may come after weeks or sometimes even years. Culture shock is an almost universal part of the expat life, and recognizing it and finding coping mechanisms can help prevent it from ruining the experience of living abroad.
Moving abroad with children
There are many costs related with uprooting your life and family that go beyond the financial. Children may find it hard to adjust to a new school. It is common for there to be tears and even staunch refusals to enter a new school. When joining a new school, children have to forget and re-learn a whole new set of rules. Their routine also changes and they must now get used to different people. New classes, new ways of interacting with other children and new activities that they are forced to try out can be exhausting for them. Younger children may respond in varied ways such as tantrums, insecurity, clinginess and disobedience. Adults may find that their own process of acclimatizing halts as they look after the well-being of their children.
On the other hand, third culture children (children who were raised in a culture outside of their parents' culture for a significant part of their developmental years) can be more open to cultural experiences and social interactions.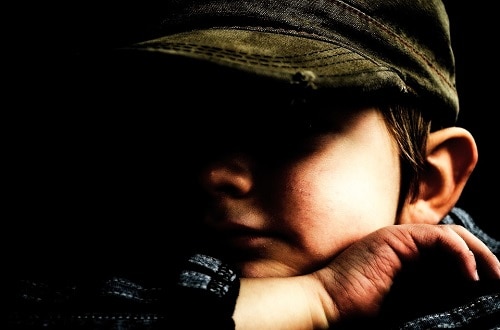 Children can find it hard to adjust to a new culture too
© PublicDomainPictures
Children are yet to develop firm self-identities and cultural values, and may find it easier than adults to adjust to their new environment overseas. Children are also good communicators and with exposure to different cultures and traditions, they will have more opportunities to communicate.
Trailing spouses
Expat partners are especially prone to depression since often they are left alone to handle things at home. Many expat spouses may have left behind successful careers or jobs, and feel a lack of purpose in their new destination. Some may start working, but others may be restricted by factors such as visas, culture shock or childcare issues.
The term 'accidental global citizens' can be used to describe some expat spouses who relocate because their partners have been offered an international assignment in a different country. Some expat spouses take up jobs of their own, while there are others who stay at home. Even though many of them are highly qualified, they may be unable to find a job with an appropriate income range.
It is important for trailing spouses to remember that moving abroad is a big decision for their partners as well as themselves. Upon relocating abroad, trailing spouses may have to support their children and their working partner, and they often take on extra parenting roles due to their partner's long working hours.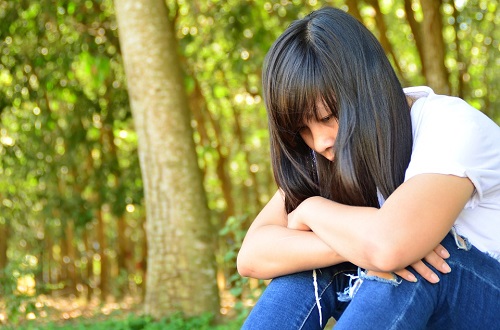 People who follow their spouses abroad can easily start feeling bored and resentful
© loilamtan on Pixabay
Losing financial independence is another factor that can lead to frustration due to the lack of freedom and social recognition. Staying at home can also lead to restricted social interactions. For some expat couples, these issues may strain their relationship. In an attempt to tackle these issues, some companies offer spousal support for their employees.
Divorce and child custody
In the European Union, one in seven births occurs to a woman who is a foreign citizen. In London, nearly two-thirds of newborns in 2015 had at least one parent who was born overseas. In Denmark, Spain and Sweden, over a tenth of divorces involve at least one partner who is an overseas national.
Unfortunately marriages do break up, and navigating a divorce can be a stressful affair. This throws up some major questions, such as what happens when a relationship turns sour? Who do you to turn to for advice? And primarily, where can you get divorced?
The number one question in a cross-border break-up is which country's laws apply. When there is a great deal of money at stake, certain countries are more favorable towards the richer partner. Germany and Sweden do not take into account any assets owned prior to the marriage. In France, ongoing financial support of one partner by the other is rare. In Georgia, financial support is ruled out if the spouse seeking aid was adulterous.
English law, on the other hand, stipulates that family finances should be split evenly. This includes anything that was owned before the marriage. Prenuptial agreements are often not taken into consideration, particularly when a lawyer representing both partners draws them up. For instance, a spouse of a Malaysian magnate can file for divorce in London if she is able to persuade a judge that she has adequate links to England. The judge may be furnished with information as trivial as which sports team the husband supports.
In the European Union, until recently, the rule has been that a divorce case is first heard by the courts of the country in which divorce papers are filed first. This led to couples often rushing to file for divorce without trying to fix marital issues.
However, this is changing in some countries. For instance, Estonia became the 17th EU member state since 2010 to sign an agreement called Rome III, which stipulates how to establish which country's law applies. This is usually the couple's most recent country of residence, unless they agree otherwise. Such an agreement brings clarity, but it means that the courts in one country have to deal with another country's laws, which may be unfamiliar. It is also possible that a spouse may be tricked or pushed into agreeing to a divorce under the rules that are more favorable to the other spouse.
When there are children involved, things can get even bitterer as the matter of custody is handled in varied ways from one place to another. It can prove impossible to get children back if an ex-spouse has taken them abroad. In case of a cross-border divorce, one spouse may be unable to live in the country where the couple lived, if it was based on the other spouse's nationality or visa.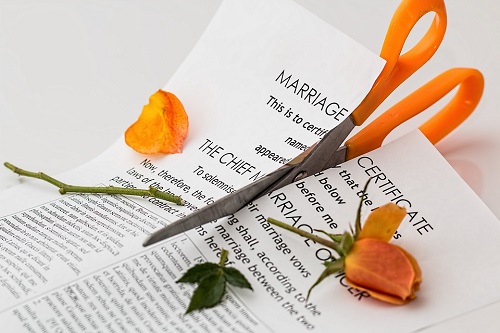 Family breakups can happen just as easily abroad as at home
© stevepb on Pixabay
The Hague Abduction Convention, signed by 95 countries, maintains that custody and relocation decisions are to be decided by the courts in the child's country of 'habitual residence'. If one partner leaves with the child to another country, it counts as abduction according to the treaty, and the destination country must arrange for the child to return. However, a number of countries, such as India and Egypt, are not signatories, and hence can serve as havens for abducting parents.
Countries such as New Zealand and Australia consider themselves to be the child's habitual residence from the time the child arrives, while the EU sets the limit at three months. American states differ, although six months of residence is usually what counts. The UK is more favorable to foreign parents seeking a child's return, as it offers legal advice and translation. However, there are many countries that do very little in such cases.
Returning home
Moving back home is not always easy and for many expats, home feels unfamiliar and different. Like expatriation, repatriation also has its phases. But reverse culture shock is something that many expats do not think about and they find it surprising when it does occur.
Reverse culture shock occurs when an expat returns to a place that used to be home, but no longer feels familiar. It is subtler than culture shock and can be difficult to manage, as it is often unexpected.
The first stage of reverse culture shock is one where an expat is excited to return home, and looks forward to seeing their family and friends, and eating at their favorite restaurants. Once the initial euphoria passes, the expat may feel out of place out of touch with their own culture. This is perhaps the hardest part of returning home.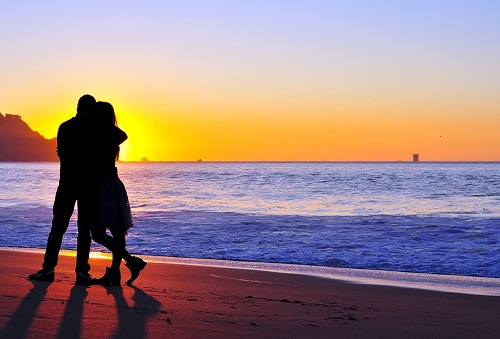 Repatriation can sometimes be as hard as moving abroad in the first place
© BarnImages on Pixabay
In time, the expat will start gradually adjusting to the changes and start to feel more comfortable. When living in their host country, expats learn to think and behave like the locals. By the time their overseas assignment comes to an end, a number of years may have passed, during which they learn new ways of behaving and thinking in order to settle into their host country. Upon returning home, expats may be surprised that they have changed significantly over the years. Their home culture may have also undergone some changes during that time. Expats begin to view old values and customs in their home country with a fresh perspective. Expats may also feel frustrated if their family and friends don't seem curious about their international experience. Boredom may also kick in, and the expat may feel misunderstood and alienated in their home country.
The biggest contributor to reverse culture shock is lack of planning. It is important to be ready to face the challenges and changes that occur in yourself, as well as others as a result of the relocation. When living abroad, it is difficult to organize things in your home country in preparation for your return. This is why it helps to have a mentor at home, which can be a family or close friend, and someone who can help with administrative and logistical issues, while also looking for potential job opportunities in your home country.
Irrespective of how much time you have spent abroad and the destinations you have lived in, there are certain things that will have remained the same in your home country, such as people, places and activities. Identify the continuity of these things and use it to your benefit during your transition. It often happens that when you return home, your friends and family are not ver eager to hear about your experiences, especially if they have never lived abroad. Find a group of people with similar international experiences, as a way to share your personal experiences and also establish a new social circle. More tips for dealing with repatriation can be found here.
What challenges did you face while living abroad? Share your experiences in the comments below, or answer the questions here to be featured in an interview.