When it comes to choosing an expat destination there are several factors that you need to look at carefully.
For many, the safety and security levels of a country are of prime importance.
This does not just refer to the crime and violence rates in the nation.There are several other aspects that can make a place seem less safe compared to the others, including:
• Corruption levels
• Economic and financial stability
• Efficiency of the police and judicial system
• Employment rates
• Extent of domestic and international conflict
• Firearms regulations
• Freedom of movement for people of all genders and ages
• Healthcare facilities
• History of natural disasters
• Immigrant laws
• Number of terrorist attacks in the recent past
• Outbreaks of diseases or epidemics
• Political situation
There are various other rules and policies that have an impact on how safe you consider a particular location. As a foreigner you are also likely to feel a lot more secure in a country if the locals are warm, friendly and hospitable towards you. Many expats stay away from nations where the people are known to exhibit racist attitudes or behaviors.
Keeping these aspects in mind, several surveys have pointed to the safest countries in the world being Denmark, Germany, Canada, Sweden, New Zealand, the Netherlands, Austria, Switzerland, Iceland and Luxembourg. The top Asian destinations were Singapore, Japan, Hong Kong, Taiwan and Malaysia.
On the other hand, based on the criteria mentioned above, some places are considered quite dangerous even for locals. Contrary to common belief, not all risky places are underdeveloped or ravaged by war and conflict. Below are the five riskiest places to live in as an expat.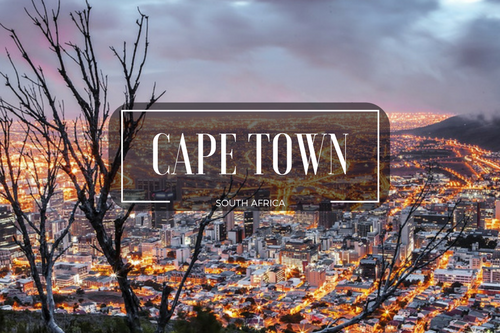 © 4657743 on Pixabay
A port located on the southwest coast of South Africa, Cape Town is the nation's second most populous urban city after the capital, Johannesburg. It has become a very popular international destination for tourists as well as expats, because of its scenic beauty and rich culture. However, the governments of certain nations warn their citizens to exercise caution when traveling to this city.
Crime rates in Cape Town are very high, partially because of the evident separation of wealth as well as the specific dangerous areas. Certain parts of this huge city are considered safe to walk around but many of them are riddled with crimes, ranging from petty theft to kidnapping and murder. The statistics for rape and carjacking are also high.
The outlying hills and suburbs that surround the center of Cape Town are very hostile. Nyanga is regarded as the most dangerous area in the city. It has an unemployment rate of around 70%. Other risky areas include Cape Flats, Salt River, Seapoint, Greenpoint, Mowbray and Observatory.
The huge economic and social disparity across the country is one of the main reasons why Cape Town has become such a dangerous place to live in. The residual effects of apartheid can be felt by most of the residents and this has had a negative impact on their everyday lives.
In spite of being a dangerous place, Cape Town is a very popular tourist spot. Officials warn visitors to follow certain steps to avoid becoming a victim of crime. For example, even when visiting an area that considered safe, always choose well-lit streets and go at a time when others are around. ATMs should be used only during the day time and preferably when you are not alone. If you decide to take a taxi ride on your own, make sure that the vehicle is legitimate. To reduce the risks of attack, it is best to move around in groups.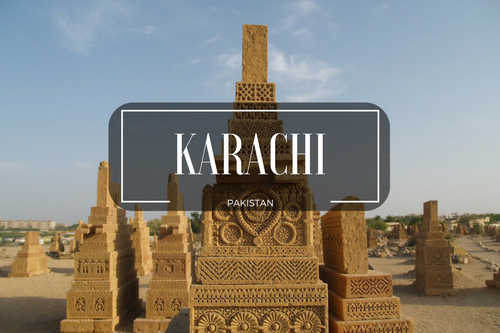 © tnc123 on Pixabay
Karachi is one of the biggest metropolitan areas in the world but at the same time it is also considered a highly unsafe international destination. While a majority of the local population claims that this is a very peaceful place, international statistics show otherwise. Pakistan's capital and financial hub now ranks among the most dangerous cities to live in. There are several different factors that give Karachi this reputation.
First of all, there have been ongoing religious, political and ethnic tensions in various sections of the population. In addition to that, human trafficking is widespread and a majority of the country's traffickers are based in Karachi. To make matters even worse, corruption levels across the city are extremely high. Certain longstanding differences between various groups further aggravate the situation.
Residents of Karachi have to deal with the problem of underlying organized crime, categorized into various themes like drug trafficking, poaching, gunrunning, murder by hire, extortion and money laundering. They are also plagued by violent crimes resulting from terrorism, religious beliefs and politics. At times, violent bouts take place between two religious or political entities and they shoot at random motorists or pedestrians.
In case of a major disagreement between groups, riots may break out and the troublemakers could go as far as torching cars, attacking people, or bombing certain areas. During such severe violent episodes, the city is likely to remain quiet for a couple of days. However, the tension remains even after people resume their normal lives.
Other criminal acts like arson, motor vehicle theft, armed robbery and property damage are also everyday occurrences across Pakistan's capital city.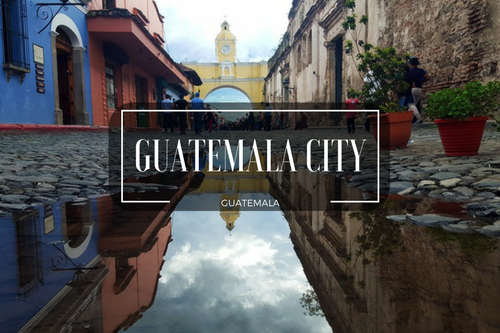 © vhcardenas on Pixabay
Though Guatemala is a very popular tourist destination it has the highest crime rate of all the Central American countries. Its problems include drug deals, murders and gang warfare.
Since Guatemala is still a developing nation the population suffers from wide income disparities. This separation of wealth has resulted in endemic poverty, which in turn has led to widespread unrest, a high level of corruption, excess of weapons, a legacy of violence and a weak judicial system.
To make matters worse, the local law enforcement authorities are neither well-equipped nor efficient enough to control such crimes. A majority of them believe that they are underpaid and haven't been equipped to handle high volumes of crime and violence. The corruption levels are very high as many members of the police force expect to be paid bribes for performing their jobs.
People in Guatemala are subject to serious social issues such as drug deals and street gangs on a daily basis. Foreigners are advised to avoid public buses as they could get robbed or attacked by a gang. Only registered taxis should be engaged for commuting. Major problems like kidnapping and organ harvesting have also been highlighted all over the nation.
Expats living in Guatemala City are warned against walking alone, especially during the night time. Drawing any kind of attention to yourself is a bad idea even during the day. It is therefore best to avoid wearing flashy jewelry or clothing. Never let anyone know if you are lost as they may take advantage of the situation.
The crime rate in Guatemala City is so high that it is ranked "Critical" by the US Department of State. The US government has warned its citizens to exercise caution when traveling to this country even though there is no evidence to prove that Americans are being specifically targeted for certain types of crime.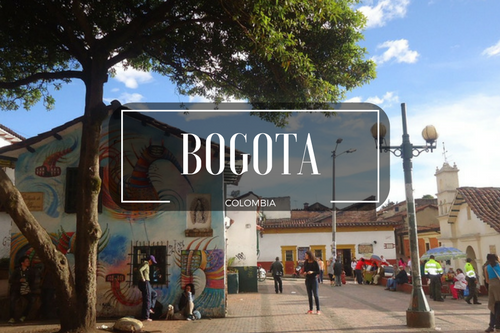 © robinjavier on Pixabay
There is a lot to see and do in Bogota, Colombia and this vast, cosmopolitan South American city has therefore become a very popular tourist destination. However, because of the high crime and violence rates, foreigners are advised to remain within certain areas that are considered safe; they are asked to avoid visiting the rural parts of the country. Fortunately, Bogota has improved considerably since the 1990s and there is hope that the situation will continue getting better. Yet, there is no denying that the city remains a centre of crime and violence.
The main problems faced by the residents include murder, drug crimes, terrorism, political warfare, armed robbery, mugging, street scams, carjacking and petty theft. A considerably high number of domestic violence cases are also registered all over the city. There are many political groups across the nation that rebel against the government. Certain known political factions kidnap people for ransom. Some tourists have also been subject to hotel-room invasions and sexual assaults.
Unfortunately, there is little that the law enforcement authorities can do to prevent such issues. Moreover, corruption is a highly pervasive problem that is faced at every level throughout the country.
Like in any city that is regarded as unsafe, residents avoid going out alone during the night time. For commuting, it is best for you to call a reputed taxi company instead of looking for a cab on the street. At social events, never leave your beverage unattended or accept anything from a stranger.
© skeeze on Pixabay
Tourists and expats from all over the world are attracted to Venezuela because of the country's clear beaches and scenic mountains. Most of them spend time in Caracas, the capital. Unfortunately, several parts of this city are regarded as being highly unsafe for locals as well as visitors.
In 2008, Foreign Policy Magazine named Caracas the "Murder Capital of the World" as over 510 people were killed during a single month. While the rate has gone down by about 67% since then, this continues to be an issue. To make matters worse, many murders are never solved.
Other crimes like kidnapping, assault, robbery are an everyday occurrence and often take place in broad daylight. Demonstrations, riots and protests can begin at any time, without prior warning. At times, gunshots are fired randomly at passersby, with no provocation. Some parts of the city are lined with dangerous, armed gangs, and even the police stay away from these areas.
In Caracas, it is hard to determine if the taxi you've hired is legitimate or not. Taxi drivers are known to rob customers and even hold them captive for a ransom. Foreigners traveling to the airport are therefore advised to hire a car from their hotel.
Other cities that are considered unsafe for foreigners include Grozny (Chechnya), San Pedro Sula (Honduras), Kabul (Afghanistan), Rio De Janeiro (Brazil), Ciudad Juarez (Mexico), Acapulco (Mexico), Moscow (Russia), Mogadishu (Somalia), Baghdad (Iraq), Kinshasa (The Democratic Republic of Congo), Sana'a (Yemen) and Nairobi (Kenya).
Detroit, Atlanta, New Orleans and St. Louis were rated as the least safe places in the US because of their high crime rates.
Antarctica is also considered a risky place to live in, mainly because of its extreme climatic conditions, as the chances for survival are minimal if people do not wear protective garments at all times. Residents of certain cities in Russia and Greenland also face a similar problem.
When taking up job offers or even short-term assignments in less safe destinations, some expats demand a higher compensation package, otherwise known as "danger money". Alternately, the package may also include secure accommodation or professional security services.
It is important to bear in mind that while the cities mentioned above are rated as being risky, several expats have been settled there for years.
Have you lived in one of the destinations named above? Do you agree with the safety ratings? Share your thoughts in the comments below, or answer the questions here to be featured in an interview.