As globalization brings the world closer, you don't have to limit yourself to living in one place. You can now travel to a new country and settle down in the location of your choice. Of course, some nations have become more popular as expat destinations than others, because of various factors including their standard of living, ease of settling in, safety and security, benefits, infrastructure, education, career opportunities, work-life balance, climate, cost of living, and local culture. Everyone has a different reason for choosing a place to live in and people's preferences are therefore likely to vary. If you are looking for your next expat destination, it may be advisable for you to consider a place that is relatively nice and easy to live in.In order to find out which are the most expat-friendly countries across the globe, a recent survey was conducted with people living and working overseas. This research included more than 14,000 participants from 191 countries and territories, representing 174 nationalities. The respondents rated 67 places on a number of indices, which included aspects such as Quality Of Life, Personal Finance, Job Satisfaction, Ease of Settling in, Working Abroad, Family Life, Quality & Affordability of Healthcare, and Cost of Living, among others. Some of the indices could be further divided into sub categories. For example, Language and Friendliness are part of Ease of Settling in.
The results were fascinating to say the least. Some of the most popular countries that have always been regarded as expat magnets were close to the bottom.
So, where are the friendliest places in the world, and why else might you want to move there?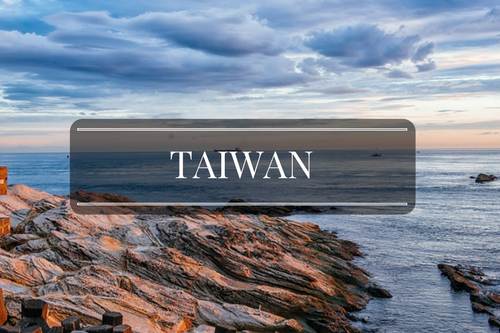 © wukuanyi1980 on Pixabay
After ousting two-time champion Ecuador, Taiwan was voted as the number one expat destination. Taiwan ranked among the top 10 on every individual index and scored the first place in Quality of Life as well as Personal Finances. It also fared well in terms of Quality & Affordability of Healthcare and Working Abroad.
Approximately 34% of expats employed in Taiwan say that they are completely satisfied with their work. This figure is more than double the global average of 16%. Similarly, 30% of the foreign residents are enthusiastic about their Work Life Balance and 34% are happy with their job security. The tiny Asian island held the second place for overall satisfaction in the Life Abroad Index, as 93% stated that they were generally content. About 64% of the expats said they plan to stay in Taiwan for more than 3 years and 36% will consider staying forever.
While the rating for Ease of Settling in was lower than all the other indices, Taiwan still stood at number 10 out of 67. It was the Language subcategory that pulled the scores down, even though the country was first in terms of Friendliness.
Taiwan was the only country in the top 3 that had many expats living with their dependent children. It therefore featured in the Family Life Index, where it stood at 8th out of 45 nations. About 43% of the respondents in this island live with their dependents, which is more than double the global average of 21%. However, only 3% of the participating parents believed that childcare and education are affordable.
Foreigners moving to Taiwan for work, business, studies, retirement or traveling will definitely find it an enriching experience in several ways. Some of the other common advantages of moving to this Asian island include reasonable accommodation, easy access to public transport, proximity to other countries, availability of outdoor sports, night life, diverse cuisine, impressive countryside, low living costs, and national healthcare insurance.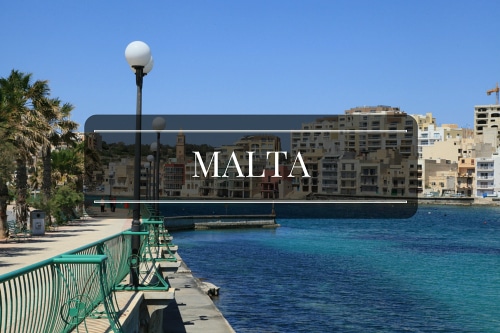 © Frank Vincentz on Wikipedia
In spite of being one of the smallest countries in the world, Malta has become a very popular expat destination. This Mediterranean island is known for its warm climate, safety, culture, diversity and proximity to other European nations. English is widely spoken in Malta. While citizens from the EU are allowed to freely live and work in this country, there are tight restrictions on immigrants from across the globe. Nevertheless, this tiny island claimed second place as the 2nd best expat destination in the survey.
Like Taiwan, Malta was in the top 10 for every single index that had an impact on its overall ranking. It came in 4th in the Ease of Settling In Index, since most outsiders make new friends and adapt to the culture without any trouble. More than 40% expats claim that it is easy to settle down in this country, which is much higher than the global average of 16%.
Last year, the island ranked 1st for Working Abroad but this year, it dropped to 5th place in this index. The work-life balance appears to be the challenge as only 22% of the respondents said that they were completely satisfied in this aspect. While this figure is higher than the global average of 17%, it is nowhere close to last year's 27%.
There was a huge improvement in the Personal Finance index, from 42% (last year) to 6%. Almost 25% of Maltese expats are completely satisfied with their financial condition, which is way above the global average of 15%. Around 30% of the foreign workforce claim that they drew a higher income back home.
When it comes to the Quality of Life Index, Malta ranks 6th and the ratings for the climate are outstanding. Around 75% of the respondents said that they couldn't be more pleased with their lives. No one shared any negative feedback. Almost half the foreigners settled in Malta plan to live on this island forever (49%).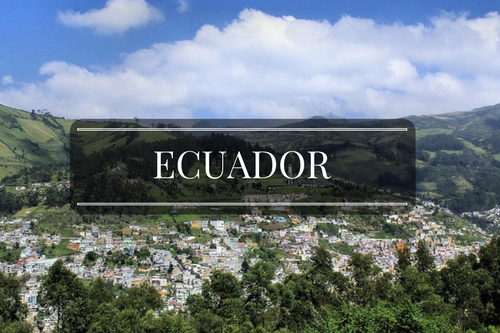 © DEZALB on Pixabay
After ranking 1st as an expat destination for 2 consecutive years, Ecuador fell to 3rd place this year. This country fell significantly in almost every index. Nevertheless, it continues to be among the friendliest nations for immigrants from all across the globe.
The country lost the most ground in the Working Abroad Index, coming in at 30th place compared to last year's 7th. It was mainly the Job Security subcategory that pulled the scores down. To make matters worse, only about 6% of the foreign residents think that the country has a stable economy.
Yet, in terms of Personal Finance, there was a very slight drop in the score. In spite of the state of the economy, around 27% of the expats claim to be very happy with their financial situation. This could be because more than 40% of the expat population in this country comprises retired pensioners, who do not rely on the local economy for their income. The assumption is based on the fact that only 13% of retirees lived in Ecuador prior to their retirement.
The former friendliest expat destination also lost ground in the Quality of Life Index, as it dropped from 2nd place to 18th! Only around 22% of the respondents said that they feel safe in this country, which is much lower than the global average of 38%. About 69% of the expat population is happy with the transport infrastructure.
Nevertheless, Ecuador continues to score quite well in certain indices, like Healthcare (Affordability and Quality), Ease of Settling In and Life Abroad, which has increased its overall ranking to the 3rd place.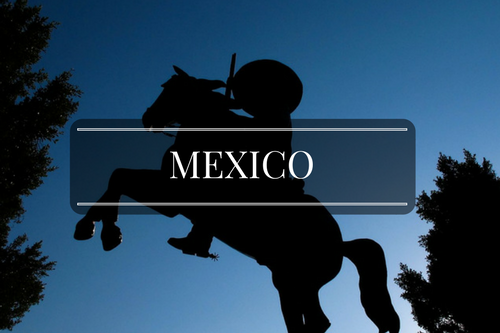 © tpsdave on Pixabay
Warm temperatures, beautiful beaches, high living standards, low cost of living, modern infrastructure, laidback attitudes and friendly people are only some of the factors that have made Mexico very popular with expats of all ages, especially pensioners. It is hardly surprising that this nation has become home to more than 2 million foreigners.
This country has one of the strongest economies in Latin America, partly due to the strong trade agreement it has with the US. Mexico City, the capital, is growing at a rapid pace and can offer ample career opportunities to professionals and entrepreneurs from across the globe. It ranks the second highest in terms of income and earnings. Moreover, since the cost of living is reasonably low, it is possible for people to lead a fairly lavish life.
There is room for improvement when it comes to quality of public healthcare, personal safety and property financing. Mexico can definitely become more attractive to expats if these concerns are addressed.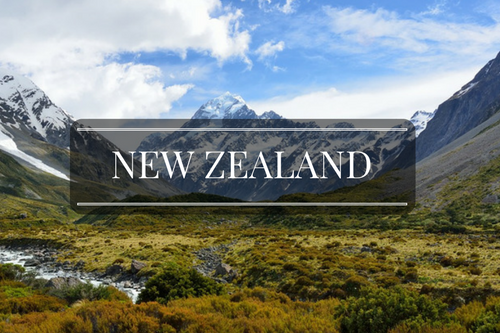 © kewl on Pixabay
This island country has the reputation of being an unspoiled land, where the people are friendly, lead a relaxed life, speak English, welcome diversity, and look out for each other. The temperature is generally pleasant all year long and the residents don't have to deal with extreme climates. Other factors that expats find attractive are its excellent education, healthcare, and public facilities. Moreover, there is plenty to see and do for people of all ages in New Zealand.
While most expats are quite happy with their lives on this island, they believe that it could do much better when it comes to career options, housing standards and transport facilities. The skin cancer rate in this region has become a serious concern. Moreover, New Zealand is very far away from other countries so be ready for a long, expensive flight when you plan to travel off the island.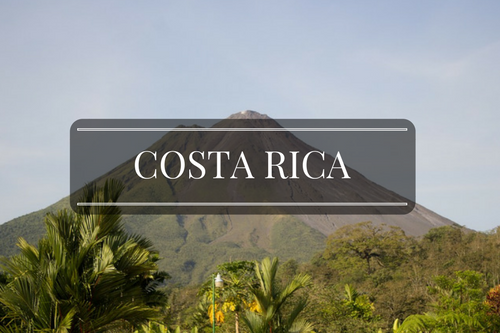 © jeremy924 on Pixabay
There are thousands of expats settled in Costa Rica as the island offers a fantastic lifestyle. This country's natural beauty is complemented by its modern capital, bustling cities, pristine lake regions, beach towns, quaint rural villages and reliable utility services. Moreover, Costa Rica is quite safe and a majority of the locals speak English (though fluency in Spanish will help you integrate into society faster). Healthcare standards and facilities in the country are of a high standard.
Contrary to what many outsiders believe, Costa Rica is no longer as inexpensive as it used to be. The cost of living has been steadily increasing in the last few years and people need an average income between US $ 2,000 and US $ 3,000 per month to lead a comfortable life.
In addition to the countries listed above, other places that are regarded as friendly destinations include Australia, Austria, Luxemburg, Czech Republic, Vietnam, Canada, Singapore, Spain, Panama, Romania, Germany, Thailand, Bahrain, Colombia, Hungary, Oman, the Philippines, Poland and Uganda.
The Other Side of the Spectrum
Not all countries that have a sizable expat population are great places to live in. The three nations that ranked among the lowest in the survey were Kuwait, Nigeria and Greece.
Kuwait has stayed at the bottom of the list for the last 3 years. In fact, it has shown a drop in terms of Personal Finances and Working Abroad indices.
Greece has also received low ratings consistently for the last 3 years; however, this year it showed a higher score in Ease of Settling In. Unfortunately, it ranks last in indices like Working Abroad as well as Personal Finances and third from last in Family Life Index.
Nigeria has been in the bottom 5 for the last 2 years too. This year, it held the last place for indices like Cost of Living and Quality of Life. Though the Ease of Settling In Index has shown some improvement, the Personal Finance has shown a drastic dip in this Index, as Nigeria falls from 10th place last year to 32nd place this year.
Some of the other places that didn't score well include Brazil, Saudi Arabia, Egypt, Mozambique, Qatar, Italy and Tanzania.