Ever since the first caveman stepped outside his hovel and grunted whatever translated as 'I wonder what's over that hill', mankind has been travelling and exploring.
From that first loincloth-clad voyager to the likes of Marco Polo, Columbus and Neil Armstrong, humans have been pushing out further and further from their home turfs, filling in the blank spaces on maps and planting flags in the ground.Wherever these first intrepid travellers make footprints in unexplored soil, others will follow. In many cases, those far-flung shores and uninviting hinterlands have since played host to colonial administrators, adventurous backpackers and holidaying tourists. Where maps once marked 'here be dragons', guidebooks now advertise 'cheap cocktails and an air conditioned bar.'
All too often the exotic charms of faraway lands are swallowed up by the tourism trade, packaging the local culture up into pre-packaged products ready for consumption. Sadly, in many cases the natural splendour that attracted the first visitors is bulldozed to make way for high-rise hotels and the locals quit their centuries-old lifestyle to sell handicrafts or wait tables.
Of course, not every spot on earth turns into an instant tourist trap as soon as anyone sets foot there. There are plenty of destinations that retain their charm and character without sliding into neon-lit banality or boozy nightspots for rowdy bachelor parties. There are lots of places for travellers and expats alike to experience the real deal of life overseas.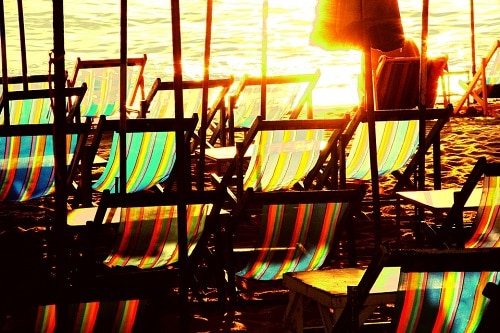 Travellers are increasngly looking for places away from the typical tourist areas
© terimakasih0 on Pixabay
New research shows that the travel industry has recognized there is a select group of travellers who seek out these destinations and go to great lengths to ensure they get what they want from their time in other countries.
Whether they are heading abroad for an extended period or just for a short break, they meticulously research their options and are willing to pay to get what they want.
This 'new tribe', as they are being called by the hospitality industry, are shunning hotels and hostels in favour of apartments. Rather than a compact room in a stack over other compact rooms, guests in these apartments enjoy a home away from home, with a suite of rooms that give them the freedom to really settle in.
Whilst the accommodation often comes with room service and a concierge, apartments usually include a full kitchen and dining room, allowing guests to fend for themselves. The apartments are typically around 700 square feet, giving significantly more space than the average hotel room.
Of course, much like regular hotels, there is a range of options out there for the new tribe. Although the market catering for them is small, it is growing rapidly as big hospitality companies invest in the kinds of property that will attract their cash.
A basic two-star apartment may be little more than a bed for the night for a budget travelling, but a six-star property may provide a large party of guests with household staff, a private pool, and chauffer services throughout their stay.
The prices vary to reflect these various services, but are usually on a tariff that will beat similar services in a hotel. A two-bedroom apartment in the centre of Sydney will cost little more than AUD$200 per night, complete with 24-hour concierge, room service and a babysitting service. The room also gives guests access to a gym, a pool, valet dry cleaning, washing service and secure parking, all in addition to a self-contained, self-catering apartment complete with sun terrace. It's hard to find another quote to beat service at that price.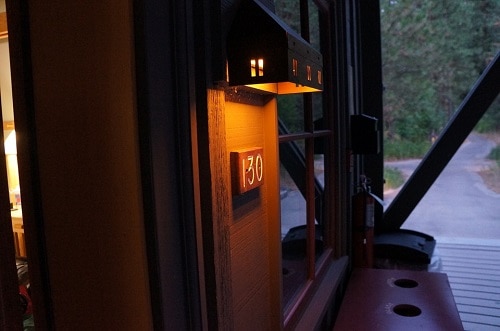 Serviced apartments are the favourites of the New Tribe
© davidawasp on Pixabay
So it's hardly surprising that these apartments are popping up all over the world, offering a global service to travellers. The New Tribe can travel from Australia to Vietnam, Argentina to the UK, staying in serviced apartments on every leg. One company offers 50,000 apartments in 60 countries, which can be let for short stays or longer periods of several years.
The United States especially has taken to the idea of serviced apartments with gusto. Hundreds of properties are listed by a number of companies, offering locations in holiday hotspots and business hubs alike.
It might be surprising, but the majority of customers driving this revolution in the industry are business travellers. They seem to be looking to combine work and play, putting in hours at the office and enjoying the perks their destination has to offer after the working day is done.
New Tribe travellers seek to jump into the local lifestyle as quickly as possible by shopping close to their apartment, eating in nearby restaurants, and partying with the neighbours rather than ticking off pages from a guidebook.
Bridge Street is a major player in this growing market sector, growing its range of accommodation under a range of sub-brands, catering for everyone in the New Tribe. CEO Sean Worker described these work-hard-play-hard souls who are currently driving the market: "these travellers are social, crave experiences and meticulously research the perfect accommodation," he said. "They're not slowing down either, with more than 70% of those surveyed planning to be on the road two or more weeks this year."
A survey conducted by Bridge Street interviewed over 30,000 guests from 70 countries, showing that the New Tribe rejects standard hotel accommodation, holding the standard of their dwellings to be more important than the location. The report describes how "memorable accommodations and hyper-local experiences beat out convenience and budget as top travel priorities" for the New Tribe.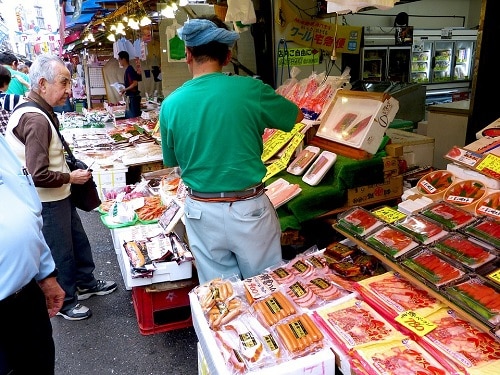 Travellers are increasingly seeking to live like locals for a more authentic experience
© cegoh on Pixabay
The poll also shows that 72% of respondents plumped for accommodation other than the traditional hotel stay. The appeal of the serviced hotel seems to be the mixture of freedom and service that comes from essentially having your own luxury home and domestic help in the middle of a city.
Kelly Murphy, senior vice president of marketing at Bridge Street, said "serviced apartments are the perfect hybrid accommodation, providing the amenities of a hotel, with the space and comfort of an apartment. We asked survey respondents what their favourite added comfort is while traveling, 'space to sprawl' was the top consideration."
Although this is a new trend in the industry, it is not being driven solely by younger travellers. Thanks to the high number of business travellers in the New Tribe, nearly 40% of the respondents to Bridge Street's survey were aged between 35-50 years, suggesting that senior business figures as well as leisure travellers have joined the tribe. Nearly two thirds of business travel policies list apartment hotels as an option when booking travel for work.
The apartments also seem to be suited for longer stays, with 76% of respondents saying that they'd recommend the apartments for stays lasting more than a week.
The New Tribe are keen to venture out of the confines of hotel accommodation, living an independent life, but also enjoying a level of luxury. Although they seek out a taste of local living, they also place high priority on luxuries that they probably don't enjoy at home.
This new trend could be seen as a continuation of the decline of hotels. Airbnb, Couchsurfing and other online networks connect travellers with hosts, inviting foreigners to stay with locals in varying degrees of comfort.
Some may offer a couch or mattress on the floor, others may provide the guest with their own room or even a whole apartment to themselves. Frills usually stop at shared use of kitchen or laundry facilities in this type of accommodation, leaving a clear gap for serviced apartments to fill between these services and hotels.
Existing tribes are well understood, with products and marketing tailored to their needs. The Social Capital Seeker is rarely confused with the Simplicity Searcher or the Obligation Meeter with the Ethical Traveller. Giant travel companies may split themselves into sub-brands, each specialising in catering to a different tribe of traveller.
For now, the New Tribe looks likely to challenge the travel industry to find ways to cater to their particular needs, both as business and leisure travellers. The key to this may be in balancing affordable luxury with options to self-cater and live in the heart of an attractive location.
Article by Andy Scofield, Expat Focus International Features Writer