Healthcare is a huge consideration for expats when choosing a location to move to. A country with an unreasonably expensive healthcare system or a healthcare system that is of very poor quality is a country that most expats will very quickly knock off their list. Often, people move abroad primarily so that they can have access to good quality healthcare without needing to spend a fortune.The group that this probably applies the most to is retirees, since they typically have few other responsibilities to consider, while healthcare becomes increasingly important as they grow older. However, even for younger people who move for career-related, cultural or personal reasons, access to affordable healthcare remains one of the top considerations. Similarly, the US in particular has an extremely expensive healthcare system with additional problems such as access, but it's not the only country where the healthcare situation is driving people to live abroad. People of all ages, from many walks of life, and from many different countries around the world look closely at a country's healthcare system before deciding to relocate.
Of course, analyzing a healthcare system can be rather complicated. Price by itself doesn't tell you the entire story, and quality can have many different indicators, not all of which will be important to every expat. The infrastructure available, the qualifications of the doctors, the doctor-to-patient ratios, the health insurance system, the ease with which one can navigate the bureaucracy, and patient outcomes – these and many other factors play a role in defining the quality of a country's healthcare system.
Here are ten European countries where the healthcare systems score well on these and other such parameters.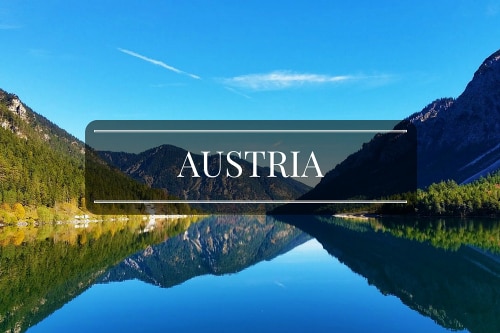 © John Power on YouTube
Austria has a two-tiered healthcare system, in which free healthcare is available to everyone, but those who want premium services and can afford them are able to subscribe to supplementary, private health insurance. Private insurance allows you to have more flexibility in terms of visiting hours and choosing to be treated by a private doctor, as well as perks like a private room and so on. People with the financial ability to do so often choose to only use private insurance and healthcare, but this is largely a matter of convenience and comfort, because the public system is also highly efficient, with qualified doctors and excellent infrastructure.
Of course, like any public system, it can sometimes be slow and somewhat bureaucratic, with long wait times, strict schedules, and limited choice. Austria's public healthcare services are available to everyone in the country, including expats, and to tourists as well.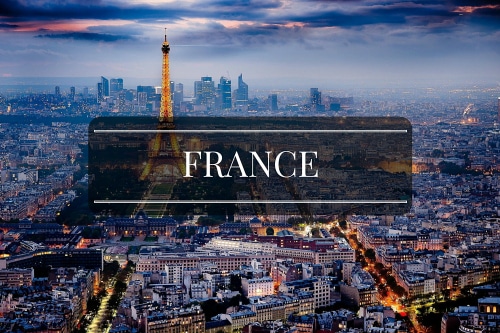 © Gezi Rebheri on Wikipedia
The World Health Organization's World Health Report 2000 placed France right at the top of its rankings of countries around the world. This report is now more than 15 years old, but it still has a considerable amount of useful information and analysis relating to healthcare, and many other studies and surveys since have come to more or less parallel conclusions, including the placement of France at or near the top.
The country's healthcare system is universally described as efficient and effective, with among the lowest number of preventable deaths and the highest national spending on healthcare in the continent and the world. The doctor-to-patient ratio is high, and in addition, French pharmacists are highly qualified and able to treat minor complaints. France has both public and private healthcare, and the public system is funded by payments into the country's Social Security system.
Expats who contribute to the system through their tax payments have access to public healthcare, while others need to use the private system, for which they can also use private insurance. Patients who have access to the public healthcare system still need to pay a certain proportion of the fees for services, but this is usually only around 30% (and certain treatments and conditions are fully covered, requiring no payment by the patient). It is possible and advisable to get supplemental private insurance to cover this gap.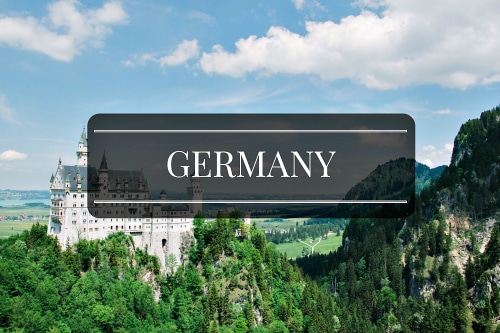 © snapwiresnaps on Tumblr
Life expectancy in Germany is among the highest in the world, and child mortality rates are among the lowest. The country has one of the oldest public healthcare systems in the world, going back over a hundred years, although it has of course undergone substantial changes in this time. Germany has a high doctor-to-patient ratio and high government spending on health.
All residents in Germany are required by law to have health insurance, and the vast majority of people choose to use public insurers, where premiums are typically 15% of one's income, of which 50% is paid by the employer. People who are on welfare have their health insurance covered by local authorities, while people with high incomes typically opt for private insurance.
Expats from within the European Union and the European Economic Area can transfer their social security and health insurance to Germany, and a few other countries including Canada and the US have social security agreements with Germany, allowing expats from these countries to use the local public health system.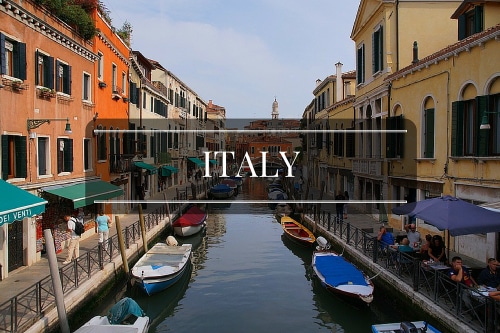 © EdiHoch on pixabay
Italy has a national health service that provides excellent healthcare and is very efficient and affordable. Those who subscribe to the Servizio Sanitario Nazionale (all EU citizens have access) receive universal health coverage, which covers consultations and medical procedures. Most medicines are also free under the Italian system. The quality of care and of infrastructure varies from one region to the next, and the north of the country is typically described as being of a better quality than the south. However, on the whole, regardless of this unevenness, the system in Italy is considered to be one of the best in the world.
The Servizio Sanitario Nazionale is also exceptionally flexible for a public health system – for example, parents can choose a pediatrician for their children until the age of 14. Private health insurance is available in Italy, and this allows you more flexibility and shorter waiting times but not much else, which is why only a small percentage of people bother to use it.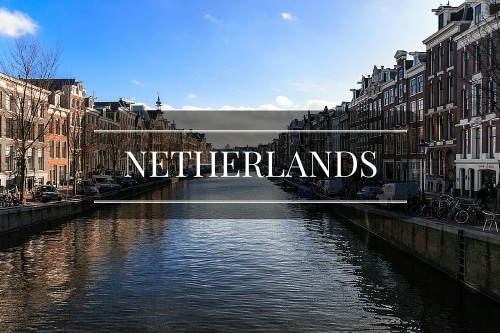 The Netherlands has topped the rankings in the Euro Health Consumer Index more than once, never slipping below third place in more than ten years. The healthcare system is partly funded by taxes and out of pocket by patients, but in addition, health insurance is mandatory here, and expats are required to use private insurance. Broadly speaking, long-term and serious treatments are covered by the public mandatory insurance, while minor, short-term treatments are covered by private insurance. In this and other ways, the system has many levels and segregations.
The Dutch system is sometimes described as "managed chaos", in which there are regulations and procedures to be followed, but patients have a great deal of flexibility and freedom in terms of choosing the providers of both insurance and health services. You do however need to be registered with a general practitioner in advance in order to receive treatment. This doctor will refer you to specialists and for other treatments if and when you need them.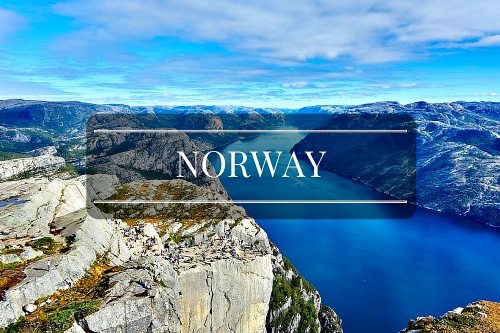 © Unsplash on pixabay
Norway's national expenditure on healthcare per head (per year) is said to be the highest in the world, and there is a large network of excellent public hospitals in the country, run by qualified and efficient professionals. In addition, there are plenty of private clinics, which are more expensive, but which also have a high standard of care. The public hospitals are funded by the state, but every individual over the age of 16 is required to pay a modest amount as a deductible charge every year. The services themselves are then provided for free or for a small, nominal charge. Drugs and certain specialized services usually need to be paid for by patients.
Expats too are required to participate in the National Insurance Scheme, and this allows them to access the public health system. Children under the age of 16 and pregnant women get free healthcare regardless of their insurance status. Norway's public health system has fairly long waiting periods, but in every other way, it is highly regarded.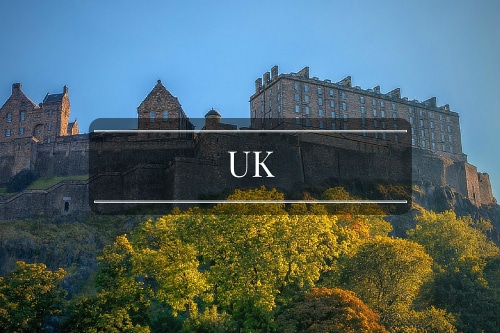 The UK's public healthcare system has been very highly ranked on several occasions, but it has been dealing with several issues over the last few years, including longer wait times and difficulties in booking GP appointments. Government spending on healthcare (as a proportion of GDP) has increased considerably over the last 50 years, but on the other hand, this spending is lagging behind the global average. Nonetheless, the UK's National Health Service is an excellent system in many ways – it is accessible to all residents, is funded by taxes, and is mostly free at the point of service. Prescriptions and a few services, such as eye care, are not covered, and must be paid for by patients.
Expats from the EU, Australia, and New Zealand have access to free healthcare just like local residents, while expats from other countries need to pay for services for the first year. Some expats choose to get private insurance instead, but most are satisfied with the NHS.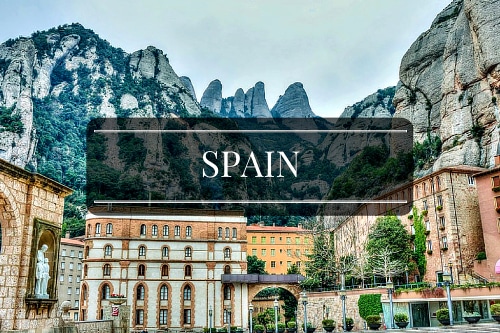 © Mariamichelle on pixabay
Spain's economic troubles, which have been plaguing it for a few years now, have resulted in reduced government spending on healthcare, which has of course had a detrimental effect on the system. Both locals and expats have been complaining about longer waiting periods and other such problems, and quite a few people have been moving to the private sector. However, on the whole, in spite of these issues, Spain's public healthcare system remains among the best in the world.
The Spanish system offers free, universal healthcare to all residents, whether or not they are Spanish citizens, and this includes both expats and tourists (although illegal residents have now been restricted to only emergency services). The majority of Spanish citizens and a considerable number of expats use the public health system, which has a fairly good network, as well as great infrastructure and staff. Private insurance is not particularly expensive, and allows you to avoid the few problems with the public system.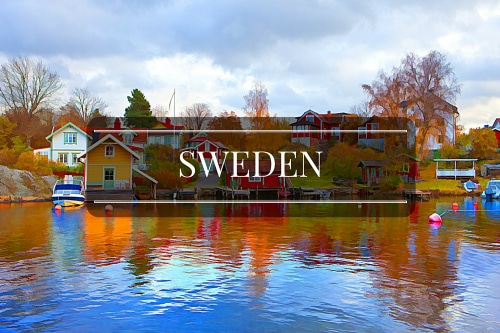 © Bengt Nyman on Wikipedia
Sweden has a state-funded healthcare system that is financed by taxes and requires only nominal payment by the patient. It is estimated that patients typically pay for only 3% of their medical costs. Patients must typically pay for their own prescriptions, but only to a certain point, after which the government takes over the responsibility. A patient who has been declared ill by their doctor also starts to receive a certain portion of their daily wage from the next day, without needing to report to work. This is initially paid by the employer and then by the government, until the patient is well and returns to work.
The Commonwealth Fund places Sweden third on its list of healthcare systems. As with most public health systems, long waiting times are a problem here, even though there are standards in place to prevent this. However, in every other way, Sweden's healthcare system is highly efficient and effective, and the country has among the lowest infant mortality rates and the highest life expectancies.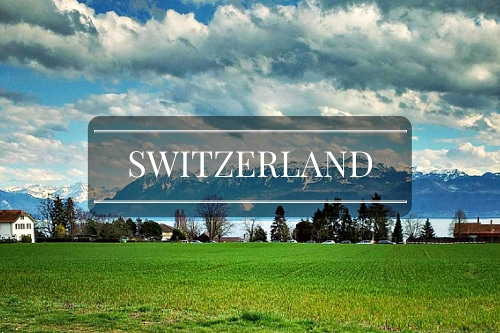 © scarscarscar.com
Basic health insurance in Switzerland is private but mandatory, and it is also mandatory for insurance companies to provide for every applicant, with no restrictions allowed. The industry also has further regulations to control cost and quality. For example, premiums for a basic insurance plan can be no more than 8% of the patient's income; any additional amount, if required, is subsidized by the government. Health insurance in Switzerland covers treatment and hospitalization, but patients still need to pay a portion of the costs. Expats need to get private insurance within three months of coming to the country.
In addition to the basic insurance, anyone can choose to get a supplemental insurance plan that covers additional conditions and treatments. Health services themselves are provided by a combination of public, mixed, and private institutions. The Swiss system is rather expensive, but the quality of care is among the best in the world, and the patient outcomes are also excellent.