Looking to set up a new life abroad, but worried about how to fund it? In a previous article we explored the best portable careers for digital nomads, featuring clever ways to earn money on the move. But if you don't have the portfolio to earn rand from writing, or dollars as a doctor, you might need to narrow down your options.Luckily there is one career on the list that you may already be perfectly qualified for: English teaching. In some parts of the world just being a native speaker is enough to bag a well-paying job teaching the locals your mother tongue.
English is well established as the lingua franca of business and education, spoken in boardrooms and classrooms alike the world over. The world's cutest kindergartners are waiting to learn their ABCs, the chairman of the board wants his businessmen bilingual and doctors need dialogue with difficult foreign patients. There is an English teaching role to meet your experience.
There are few countries that don't have a growing demand for language teachers, some offering generous incentives to get language lecturers in front of students.
So if you can see yourself teaching in Thailand or lecturing in Lebanon, have a look at this list of top teaching destinations and start planning your first lessons.
10. Italy
Milan's style, Turin's art, Rome's history, the sheer romance of Verona and the best gelato in the world; Italy is irresistible.
Although the country has suffered economic woe in recent years, it is still one of Europe's top recruiters of English language teachers. The big cities make up the best places to find work, with state and private language schools hiring teachers in September and January. Summer schools run from June to August and can be lucrative and fun if you have the energy to combine teaching with childcare.
Italy makes a great base for teachers who wish to explore Europe in between classes, with cheap flights to most major cities on the continent. And of course, the country has a fantastic cuisine tradition and fine wines for amazing prices.
Finding a job will require a certificate, either of TEFL (Teaching English as a Foreign Language) or TESOL (Teaching English to Speakers of a Foreign Language). Many colleges offer this training on a remote learning basis and agencies can do the legwork cutting through the Italian red tape.
9. Nicaragua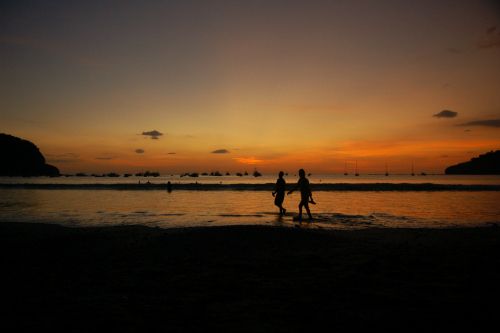 © Bruce Thomson
The sleepy Latin American country isn't on many people's radar. You won't find package holidays or cruise liners heading to this beautiful little country on the Caribbean coast. The spectacular landscape covers giant volcanoes and lush rainforest as well as perfect sandy beaches.
That said, you're more likely to find work in the country's three biggest cities: Managua the capital, 500-year old colonial gem Granada, or intellectual powerhouse León.
Nicaragua has a busy cultural calendar, with over 200 fiestas a year and street parties kicking off whenever the mood strikes. Food is varied and deliciously cheap, as is accommodation. Teaching wages are not the highest in the world, but cost of living is one of the lowest with US $150 a month being ample for a comfortable life.
Most schools will expect to interview teachers in person before offering a job, so it can be a gamble to head over without work lined up. Even so, TEFL certified teachers could expect to find a job within two weeks of arriving. Many teachers offer private tutoring to adults in order to supplement their income.
8. Saudi Arabia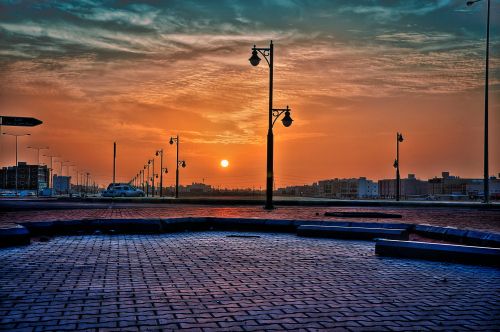 © Wajahat Mahmood
If it's cash driving you to the classroom, Saudi is the place for you. It's common for teachers to earn over US $4000 per month, without a single riyal paid in tax.
The majority of cash will go straight into your pocket as schools pay for accommodation and return airfare to the country. Often there's also a sizeable, again tax-free, bonus paid at the end of the contract.
Those not motivated by cash may want to think carefully before heading to the sandy nation. The country is not the easiest place to live and work, especially for women. Strict Islamic law can prevent women from enjoying the same freedoms as at home, and racial and homophobic prejudices can also cause unpleasant incidents.
Despite this warning, many younger Saudis are friendly and welcoming to outsiders, genuinely interested in meeting people from other cultures.
The Kingdom is probably best suited to those with experience in the Middle East, and the best wages are reserved for the best-qualified teachers. As a result, English teachers working in Saudi tend to be a little older that in the rest of the world.
7. Czech Republic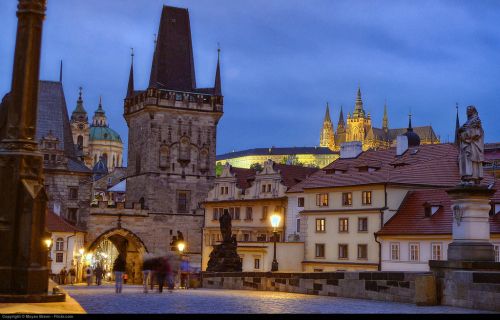 © Moyan Brenn
Central Europe's picturesque capital of castles and beer, the Czech Republic can be a great place to live cheaply and explore neighbouring countries.
It's a small country with a big appetite for English. Prague and Brno are home to hundreds of language schools and corporate training centres. Outside of the cities, every state school in the country is a potential employer.
Most of Europe can be reached in under three hours of flying, but why leave the country when it is packed with history and culture? Whilst almost every other city in Europe was pounded to dust in World War II, medieval Czech cities escaped the bombardment, preserving them as stunning living museums.
Living costs in Prague are 50% of those in other European capitals. Pay is not the most generous of countries on this list, but there should be leftover cash to spend on the world-famous beers.
Most schools are looking for BA graduates who also hold TEFL certificates. Candidates can usually interview over Skype, but some employers may insist on an interview in person.
6. Spain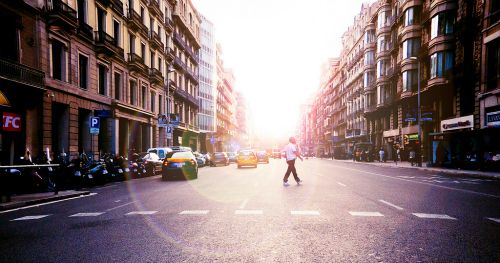 © Luis Hernandez
Spain's stagnant economy means its young and talented are heading overseas to find job opportunities, which makes it a rich hunting ground. The country is the biggest employer of English teachers in Europe.
It is technically possible to find work here with absolutely no experience, so it could be a good place to see if the classroom is right for you. Madrid has the biggest job market by far, though vibrant Barcelona and art destination Bilbao also provide opportunities.
Teachers can expect a liveable salary, with accommodation sometimes provided with other teachers. If moving into a private apartment, be prepared to pay fees and rent upfront. Offering extra tuition out of school hours might be the way to earn some extra euros.
Spain's laidback lifestyle and cultural capital are worth exploring at the local pace: slow and relaxed. Get to know the neighbours and have them introduce you to wine, tapas and friendship Spanish style.
5. Turkey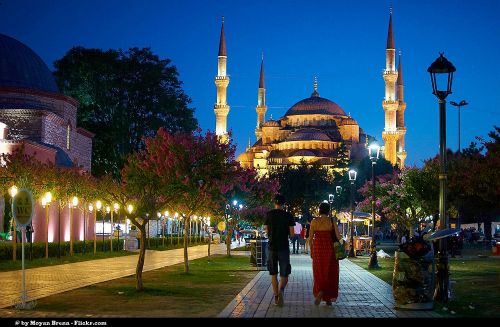 © Moyan Brenn
Turkey is the crossroads of East and West. The crucible of the former Ottoman Empire, the country is home to Mount Ararat, where Noah's Ark came to rest, as well as spectacular mosques.
Living in Turkey is an opportunity to experience many cultures merged together into one vibrant new national identity. Rich in history, Turkey boasts archaeological sites linked to ancient Greece, the Roman Empire, Arabic empires and more recently the Gallipoli campaign of World War I.
With coasts on the Mediterranean, Aegean and Black seas, Turkey enjoys spectacular coastlines. Inland the mountains provide opportunities to explore smaller villages. Eastern Turkey borders Syria and Iraq, making it the frontline of Europe's refugee crisis. This issue is unlikely to affect you working in larger cities.
Istanbul represents the best opportunity to find work, with July or December being the best time to job-hunt. Housing allowances are commonly offered, with teachers expecting to earn US $2,000 a month.
4. Colombia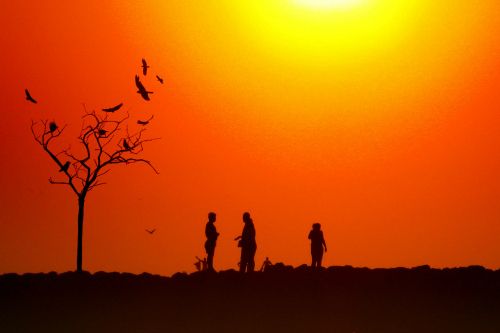 © Luz Adriana Villa
A beautiful country with an ugly reputation thanks to years of warfare and drug running, Colombia is finally coming of age. The country has settled down, with a stable government and a rapidly growing economy, making it a great place to experience life in Latin America.
One of the fastest growing economies in South America, Colombia has an increasing number of middle-aged professionals looking to improve their business credentials with English.
Private schools have been furiously hiring English teachers for a few years and now the Ministry of Education is forcing state schools to catch up.
The cost of living varies wildly across the country; whilst Bogota represents the best chance of finding work, rent in the city will take a large chunk of the paypacket.
Crime and guerrilla activity have decreased significantly, but not stopped altogether in rural provinces. Landmines also represent a risk in countryside areas. Be careful when outside of cities and follow local advice on where to avoid.
Despite the risks, Colombia's natural scenery is well worth exploring, with snow-capped mountains, dense jungles and tropical islands all accessible.
3. Cambodia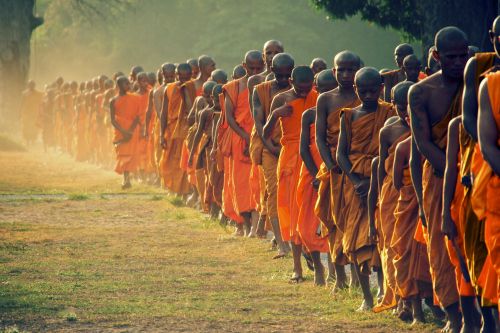 © Balint Földesi
Cambodia spent decades in self-imposed isolation, cut off from trading partners and the development that swept through her South East Asian neighbours. Now opening up again, Cambodia's economy is gaining pace and tourists are beginning to explore the country.
Offering a warm welcome to visitors, Cambodia is yet to be spoiled by backpacking hordes or package holidaying tourists. It won't stay that way from long, though: as routes become established, beach bars are opening and nightlife hotspots are in development. So visit the historic temples of Angkor Wat before they become a sea of selfie sticks.
Teachers can earn US $1,000 a month, and with decent accommodation costing US $150, cash shouldn't be a problem. Finding work in the first place requires a little initiative as few schools advertise online. Flying in to Phnom Penh armed with a TEFL certificate and knocking on doors might be the best strategy, but it is possible to train for the diploma in the country and have a job waiting at the end.
Employers offer full benefits packages to more experienced teachers, but if you're new to the game, make sure you get adequate medical insurance, as you are unlikely to receive automatic coverage.
2. China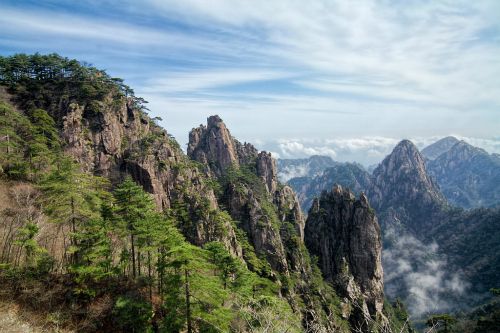 © Chi King
China reportedly has 300 million people learning English in one form or another, making it the ideal place to teach. So desperate is China for English teachers that the country offers lucrative incentives to 100,000 foreign teachers every year.
A little research can turn up positions that include paid return airfare, generous paid holiday, free housing, free healthcare, bonuses and monthly wages of up to US $2500. With the low cost of living, many teachers are able to save US $1,000 a month.
Jobs can be found all over China, especially in megacities like Beijing and Shanghai. There is a massive difference in lifestyle between these bustling metropolises and the remote rural villages, so research is important before accepting any job.
There are private schools which take unqualified teachers, but these have a reputation for late payments and scams. Applying to state school guarantees a good deal and protects your rights, so getting a teaching certificate and applying to them is one of the safer routes.
China's economy is booming and the government is looking to trade with foreign nations. China's demand for teachers will only increase in this exciting time for the roaring red dragon state.
1. South Korea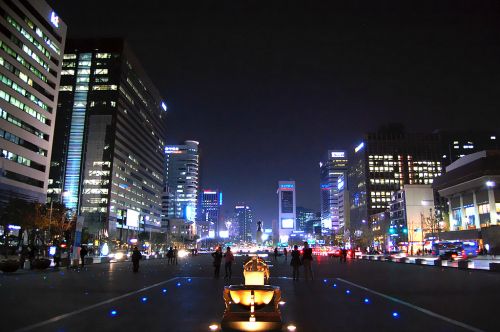 © Kim Daram
The Land of the Morning Calm is a busy place, recovering from Japanese occupation and a brutal civil war to become a global leader in high-tech industry. Now one of the world's most prosperous countries, South Korea punches well above its weight in global industry.
Fluency in English is a key part of this success, allowing Korean business to build ties with its biggest customers. Consequently 25,000 teachers are offered great deals on jobs.
Flights, accommodation, bonuses, health insurance, and holiday are on offer to all; with teaching certificates this deal can include pay of up to a fantastic US $5,000 a month. With low living costs, many teachers are recent graduates working off their student debts.
Korea is a vibrant country and offers the warmest of welcomes to visitors, especially teachers. There are snow resorts to visit, beautiful national parks to explore, and energetic nightlife in the cities. A tight community of expats means there's already a circle of friends just waiting to meet you.
Have you taught English abroad? How did you find the experience? Let us know in the comments!
Article by Andy Scofield