As a good pet-parent you probably think of your pets as family, or more specifically, as children, with their health and wellbeing as your personal responsibility. Any pets that you have should therefore be factored into your decision of relocating to a new expat destination. This of course involves a lot more than just spending money on their plane ticket.First, the expat life isn't ideal for every animal. Moreover, in some countries pets aren't really allowed to accompany their owners everywhere, whereas others have lax regulations when it comes to entering and moving around with animals.
It is essential to know the pet-related laws and rabies classification of any nation prior to traveling there. If you do not follow the rules, your furry friend may be quarantined for up to 4 months or even refused entry.
Before moving, enquire about the kind of life your pet will lead in your new location. Below is a short guide to the world's most pet-friendly expat destinations.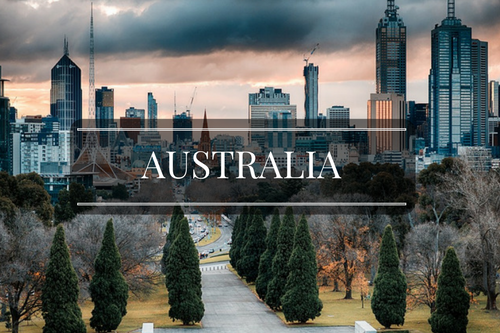 © doctor-a on Pixabay
Bringing an animal into this country can be quite a complex procedure as Australia has strict regulations and isn't a part of the Pet Travel Scheme. However, the Australians are quite fond of their pets and take great care of them. Data show that around 83% of people there have been pet owners at some point in their lives.
After checking if your pets can enter this country, you are required to fill out an application form to seek approval for their travel. If there are no problems it could take about 10 days for the import permit to be issued. If the authorities have any concerns, the procedure could take much longer. Do keep in mind that one permit is only valid for a single quarantine station.
Quarantine accommodation is only available in Sydney, Perth and Melbourne. Make a booking for your pet as early as possible, since the options are limited while the demand is very high.
While it is possible for people to bring in a wide variety of animals like dogs, cats and horses into Australia, certain house pets, like guinea pigs, hamsters, ferrets and some caged birds aren't allowed. Check the website of the Australian Quarantine and Inspection Service www.aqis.gov.au to know which species are permitted to enter the country.
Supplies for domesticated animals are easily available in every city. Almost all the big supermarkets stock a wide range of food and accessories you may need. You will also come across a couple of pet specialist establishments in the major cities. There are more than 40 animal charities across the country.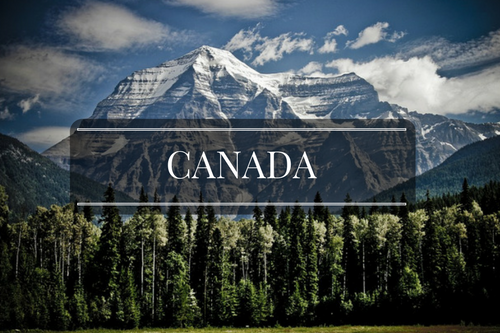 © KeithJJ on Pixabay
There are a number of regulations that you must adhere to when importing your pet to this country. The Canadian Food Inspection Agency is the government authority responsible for managing the importation of any animal, including dogs, cats, reptiles, birds, fish, rodents, horses, rabbits or even insects. Fortunately, there is no requirement for quarantine if you are from a rabies-free country. However, any cat or dog over the age of 3 months needs proof of rabies vaccine.
Your pets don't have to travel with you; they can be shipped by a specialist pet-moving company as long as all the paperwork is in place. Upon their arrival into the country, an inspection is carried out by Canada Border Services Agency concerning their identification, health and vaccination records.
Do note that you cannot import a pit bull into Ontario though there are no other restrictions on dog breeds in the other parts of the country.
It is very easy to find pet supplies as well as specialist stores all across Canada, especially in the major cities. While pets aren't allowed in a number of establishments, there are several restaurants and stores that pride themselves on being pet-friendly. Veterinary standards in this country are also excellent.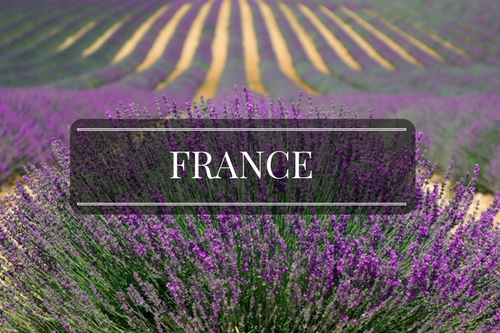 © Kaz on Pixabay
Pets are welcome into this country as long as they meet certain health criteria. While France is usually voted as the most pet-friendly place in Europe, do bear in mind that the French have strict regulations about importing animals into their country. Certain dog breeds like Pit-bulls and Boer-bulls aren't permitted entry. Breeds like Rottweilers and American Staffordshire terriers have to be leashed and muzzled in public.
You can bring up to 5 pets into the country and each of them needs to be fitted with a microchip and must have a Pet Passport or a Pet Travel Scheme Certificate. The animal should have also received a rabies vaccine at least 21 days prior to entry. Ideally, pets should be at least 3 months old, but can be brought in earlier if they have received the entire course of their vaccines. The regulations for the import of birds are even more stringent. Birds and animals are quarantined if they do not meet the requirements.
Almost every shop and restaurant in France allows pets in certain areas. Pet supplies and services are available in abundance in most of the cities. Most residential properties are also fairly pet-friendly.
Veterinary care in France is of an extremely high standard. Unfortunately, it may be difficult to find a pet medical facility if you are based in one of the smaller towns.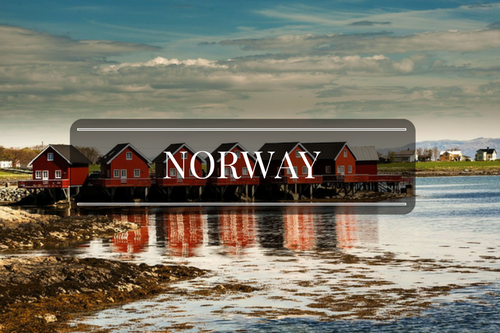 © fliston on Pixabay
Since it is a part of the Pet Travel Scheme, Norway allows people from other countries to bring in their pets (dogs, cats and ferrets) without quarantine, as long as the animal is covered under the same scheme. To qualify, it must be fitted with a microchip, have an official Pet Passport or Pet Travel Scheme Certificate and get the necessary vaccinations (mainly rabies).
It is mandatory for the pet to meet specific hygiene requirements, especially the anti-rabies, anti-worm and anti-tick ones. Be prepared to have a blood sampling conducted when you arrive. If you are planning to take a small rodent, caged bird or a rabbit into this country, you will need an import permit from the Norwegian Food Safety Authority, although Swedish citizens are exempt from this.
Unfortunately, while a number of the locals own pets, don't be surprised if yours aren't allowed into a majority of the restaurants and shops. You usually aren't allowed to tie them up outside either. A number of hotels in Oslo accommodate pets, but finding an apartment may not be that easy. The good news is that you can take your pets with you on ferries, trains and certain buses, but be prepared to pay an additional charge for larger animals. It is also very easy to find a pet specialist store in Oslo and other cities.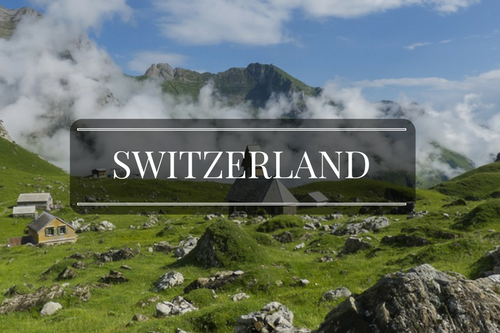 © adege on Pixabay
The Swiss, in general, are very fond of dogs. In fact, the authorities have made animal welfare a priority at a federal level and the keeping of animals is regulated to ensure that they are well taken care of.
The laws for bringing animals into the country are relatively stringent compared to some other European nations. Do bear in mind that you cannot bring in more than 5 animals or you will be treated as an importer. Moreover, your pets have to accompany you at the time of entry. They all need to have a microchip, a PETS Passport and vaccine certificates. Dogs younger than 56 days should be accompanied by the mother.
A majority of the restaurants and establishments in Switzerland are pet friendly and will allow you to bring your furry friend into certain areas. Most forms of public transport also allow cats and dogs but you will have to pay for them. Tickets for pets are usually half the price of a second-class fare on trains. Small animals can sit on their owners' laps but the larger ones should be placed in a travel basket.
Veterinary care is of a very high standard in this country, though most of the facilities are located in Zurich or Bern. Emergency services are accessible by phone in Geneva.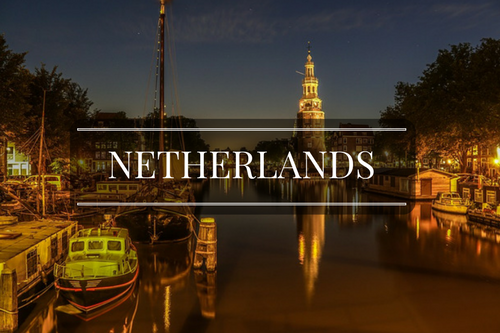 © francescoronge on Pixabay
While most Dutch people are fond of animals, Amsterdam is a lot more pet-friendly than the other cities. You may want to consider taking your pet along if you move to the capital of the Netherlands.
The Pet Travel Scheme was introduced in 2004 and since then, pet carnivores like dogs, cats and ferrets from other member countries are allowed entry without bring quarantined, as long as they meet the anti-rabies, anti-worm, anti-tick and other hygiene requirements. In addition to blood sampling, your pet should also be fitted with a microchip and must have an official pet passport or a Pet Travel Scheme certificate. Domestic animals without a passport are vaccinated on arrival and kept in quarantine for 30 days.
Pet supplies and services like boarding, grooming and walking are readily available. There are many pet-friendly restaurants that allow you to bring a dog into the open dining area. However, it is best to check for entry beforehand. Amsterdam also has plentiful parks where dogs are welcome, making it ideal for your furry friends.
Veterinary services in the Netherlands are among the best in the world. This country also offers specialized animal hospitals, medical transport and pet crematoriums.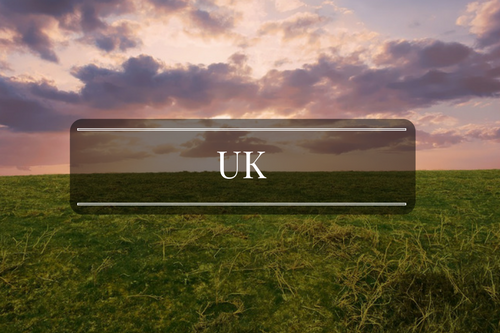 © HypnoArt on Pixabay
The Brits are known for treating their pets like family. The UK is therefore a great place for pet owners and their furry friends.
Since the introduction of the Pet Travel Scheme, the UK has becomes quite a pet-friendly destination. However, there are several documents and records that you need to fill out in order to import any animals into the country. There are also restrictions on the types of animals that can be brought into the UK. Moreover, your pet will need a microchip, the required rabies vaccines and corresponding documents, such as a passport. The importation process begins after all the passports and licenses have been obtained. All cats and dogs from North America are quarantined on arrival. For more information on entering the UK with your pet, check the government's website.
It is possible to find pet-friendly accommodation throughout the country but be prepared to spend more for it. You will also come across a huge number of pet stores and establishments, catering to their needs. Unfortunately, not all restaurants and stores will welcome them so check how pet-friendly a setup is before making plans to go there.
Veterinary care is available almost everywhere but is expensive. Most people therefore have their pets covered under a pet insurance scheme. You will also find numerous animal charities and welfare organizations in the UK.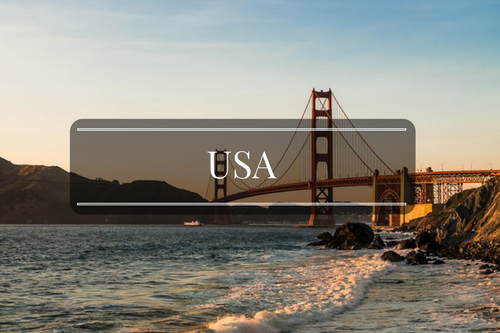 © ltsara on Pixabay
America is considered one of the most pet-friendly nations in the world as the locals are very tolerant of animals and their owners. Animal rights are given a lot of importance in almost all cities.
However, the regulations for bringing a pet into the US are quite different from European countries. While animals do not require a passport to enter, you will need to acquire a special import permit from the authorities. You pet must also have been fitted with a microchip and should have received the necessary vaccines. All birds are quarantined for a period of 30 days upon arrival.
In the urban areas, pets are welcome at many hotels, restaurants, shops and even movie theaters. When traveling on the subway, you can take your furry friend along with you. Pet supplies and services are seen in abundance in most of the cities. Veterinary services are of good quality and easy to find.
While the nations listed above rank the most highly in terms of being pet-friendly, some of the other countries that also have a fairly healthy and welcoming environment for domesticated birds and animals include Argentina, Austria, Belgium, Bolivia, Brazil, Chile, Colombia, Ecuador, Fiji, Ireland, Italy, Luxembourg, Mexico, Peru, Poland, South Africa, Spain, the Philippines, Turkey, Uruguay and Venezuela. However, there are always specific regulations that may pose a challenge to some pet owners and not others, and it is therefore imperative that you understand the animal laws and regulations in these countries before deciding to take your pets along.
Have you moved abroad with pets? Share your thoughts in the comments below, or answer the questions here to be featured in an interview!