The news in recent weeks has been dominated by Covid 19, a strain of coronavirus first noticed in Wuhan, China. At the time of writing, according to Johns Hopkins University, there are over 219,000 confirmed cases of the illness across the world, with nearly 9,000 deaths and over 84,000 recoveries.It is hard, however, to know how many people have contracted the virus already. Extensive testing has not yet been conducted and currently we do not have the means of proving that someone has contracted the virus but recovered from it.
Covid-19 sometimes possibly shows no symptoms at all (it is not yet proven whether this is the case, although anecdotal reports suggest that this is so), or is very mild and has either been ignored by the sufferer or mistaken for a seasonal cold or flu.
It is most serious when contracted by people with underlying health conditions, such as diabetes or asthma, and the elderly: as with many viral conditions, the risk of mortality increases with age.
Medical experts have said that the protocols adopted by countries such as China, Singapore and Hong Kong, which include early intervention, methodical and rigorous tracking of cases, enforced quarantines and careful (and sometimes legally enforced) social distancing have thus far been reasonably successful in restricting the spread of the virus.
However, it is not always possible to compare countries when it comes to this kind of outbreak. Nations vary when it comes to factors such as life expectancy and general health, air quality and population density. Although other nations are fast catching up, Italy has suffered so badly partly because of the age of the Italian population, partly possibly due to air quality (notoriously poor in a number of northern Italian cities), and also may sadly be a result of the overstretched Italian health service. Wuhan also had very poor air quality and high rates of pneumonia every winter.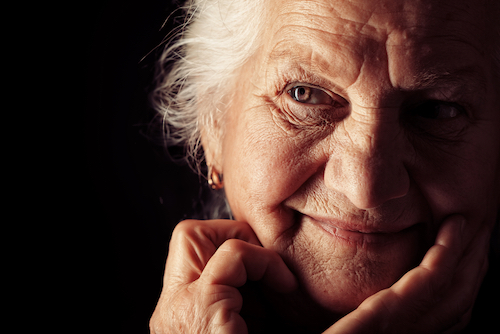 The elderly are particularly at risk
It is sensible, therefore, if you are an expat, not to focus too much on what is happening in other countries, but to follow the health advice from your own particular host government, which will be tailored to circumstances in your own nation. We will look at this on a country-by-country basis below.
It is advisable to take this outbreak seriously. The UK government has been basing its strategies and predictions on research from Imperial College in London, one of the world's leading scientific institutions. In its report, Imperial says that a mitigation strategy (home isolation of suspect cases, home quarantine of those living in the same household as suspect cases, and social distancing of the elderly and others at most risk of severe disease) is likely to substantially reduce the strain on health services and could cut the death rate by half – however, this will not contain the outbreak entirely and we could still be looking at hundreds of thousands of deaths globally. They also caution that mitigation may not be viable on a long-term basis.
Healthwise, the WHO recommends that people do the following:
• Wash hands regularly (before preparing food, after using the toilet, or before coming into contact with a person in one of the vulnerable groups)
• Self-isolate if you have the symptoms (a high temperature of 100.4°F (38.0°C) and/or a persistent dry cough) and/or if you have been in contact with someone from a recent hot spot
• If possible, steer clear of people in vulnerable groups
How will this affect expats?
Apart from the possibility of you or your loved ones contracting the virus, the main impact on you as an expat is likely to be in terms of travel and local freedom of movement. A number of governments have started shutting down transport, with some alarming scenes earlier in the month as planes en route to Spain from the UK were obliged to turn back in mid air.
It is thus important to keep a watch on any changes to travel plans, if you must journey from country to country – but with an increasing number of nations closing their borders, and governments locking down local populations, you may find that you have no choice but to stay at home.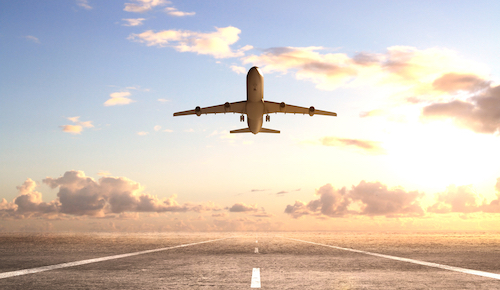 Air travel has been restricted in many locations
At the time of writing, neither the CDC (Centers for Disease Control and Prevention) nor the WHO (World Health Organization) recommend quarantining all otherwise healthy individuals on the basis of recent travel, but a number of people choose to self isolate if they have recently visited a hotspot, are vulnerable, or who have vulnerable family members.
Take a look at the advice and statistics from individual governments below.
Australia
There are currently 1,314 confirmed cases of Covid-19 in Australia and 7 deaths.
Prime Minister Scott Morrison has banned "non-essential" gatherings of more than 100 people and the authorities are discouraging overseas travel. However, rates of Covid-19 in Australia are still low and the government is not seeking closure of schools, public transport and public squares yet. Workplaces, prisons and other "essential" places will also still operate as normal.
Australian government's coronavirus page
Canada
There are currently 1,457 confirmed cases of Covid-19 in Canada and 21 deaths.
Canada has now closed its borders to non-citizens, but is not currently excluding US citizens. Parliament has been suspended for 5 weeks. President Trudeau also has the virus.
British Columbia, Alberta and Quebec are banning events larger than 250 people. Ontario and Quebec will close schools for two additional weeks following spring break. Toronto is closing all child care facilities, public libraries and community centres, cancelling spring break camps and discouraging citizens from taking public transport.
Canadian government's coronavirus page
China
Currently, there have been 81,435 confirmed cases of Covid-19 in China and just 3,274 deaths.
China has been the epicenter of the Covid-19 outbreak and tackled it by going into extreme lockdown and social distancing, and placing large numbers of people into quarantine. The spread of the virus has definitely slowed in the region but measures to contain it are still in place. Provinces are preparing to re-open schools and people in Wuhan are preparing to make a return to work, but the country's health authorities say that they remain vigilant in case the virus makes a comeback.
Chinese government's English-language coronavirus page
France
There are currently 16,018 confirmed cases of Covid-19 in France and 674 deaths.
France has now gone into lockdown with President Macron announcing that the country is facing a public health war. If you do not have a written declaration (Attestation) stating that you are justified in venturing out of your house, you could face police action and a €38 fine, and expats are already reporting that they cannot buy printer paper as supplies are now running low. However, if you do not have enough paper, you can download the form onto your smartphone and display that.
You can:
• travel to work if it is not possible to work from home
• shop for groceries
• look after your family if you need to travel to see them
• take brief exercise
• attend medical appointments
French government's coronavirus page
Germany
There are currently 24,873 cases of Covid-19 in Germany and 94 deaths.
Germany is also imposing severe measures on citizens, and the following have been curtailed:
• religious congregations and civic associations are no longer allowed to meet in person
• tourism has been stopped
• restaurants may operate under restrictions, but must close by 6pm. Only essential shops (supermarkets, pharmacies, banks, post offices) are allowed to stay open, but all shops must be closed on Sundays
• schools have been closed
• the country's borders have been closed
German government's coronavirus page
Italy
There are currently 59,138 cases of Covid-19 in Italy and 5,476 deaths.
As the main European centre of the Covid-19 outbreak, Italy has imposed strict measures on its population, locking down much of the north of the country and elsewhere: a national lockdown is planned to extend beyond April 3rd.
The nation has been badly hit by Covid-19, with one of the highest death tolls so far. The health service in Lombardy is increasingly unable to cope, with the situation on the ground described as being 'like a war zone' by some commentators.
You can:
• leave home to obtain food or medicines (grocery stores and pharmacies are the only stores that remain open)
• perform other essential services
• go to work
but are otherwise instructed to remain at home.
Italian government's coronavirus page
Portugal
There are currently 1,600 confirmed cases of Covid-19 in Portugal and 14 deaths.
The Portuguese government has extended an €2.3 billion package to businesses, allowing companies to suspend social security payments and maintain employees' contracts with payments equal to two-thirds of their salary. It is also delaying some tax payments and granting soft loans.
In addition the government is imposing strict controls on the movement of its citizens, like other nations. Schools will be closing, nightclubs have been shut, along with shopping malls placing restrictions on entry numbers.
Enclosed events with more than 1,000 people have been banned and events held in open spaces with over 5,000 people have also been shut down. Passengers on cruise ships will not be allowed to disembark unless they are Portuguese citizens.
Portuguese government's coronavirus page
Spain
There are currently 28,768 confirmed cases of Covid-19 in Spain and 1,772 deaths.
British tourists in Spain, another major outbreak centre in Europe along with Italy, have been warned to return home as soon as possible. The country will be closing hotels from March 24th and the population is currently in lockdown although you can:
• go to work if necessary
• buy food
• access medical care
If you are an expat resident in Spain, any travel plans will have been curtailed and you will need to remain at home.
Spanish government's coronavirus page
UK
There are currently 5,715 confirmed cases of Covid-19 in the UK and 281 deaths.
Residents of the UK have been advised to practice social distancing and avoid public gatherings, plus cancelling all non-essential travel. This is not yet in law, however.
You will not be allowed to walk into a medical clinic and make an appointment: you will need to ring your local surgery.
Schools will be closing and a number of large sporting events have been cancelled, along with the Glastonbury Festival.
Cafes, pubs, bars and restaurants are now closed around the country. Parks have closed in some London boroughs, and the UK government is considering a tighter lockdown after complaints that people are not following advice on social distancing.
UK government's coronavirus page
USA
There are currently 33,141 cases of Covid-19 in the USA and 414 deaths.
The USA has been relatively late in implementing measures, but is now moving towards doing so. Anthony Fauci, director of the National Institute of Allergy and Infectious Diseases, has warned that a lot more 'hunkering down' needs to be done: cases of the virus have been roughly doubling every couple of days.
Ohio, Illinois and California have announced bar and restaurant closures and New York has closed schools. Large gatherings have been banned and sporting events have been cancelled.
USA government's coronavirus page
Our statistics were correct at the time of writing but the situation is changing on a day to day basis. All our statistics were obtained from the Centre for Science and Engineering at Johns Hopkins University or the BBC.