Whether an expat is looking to invest for their retirement or simply to make an investment with their hard-earned income, overseas property buying can deliver all of these expectations.
It's also a good idea to work with property and financial experts in the field so the expat is made aware of potential pitfalls and problems.For instance, there may be problems with buying in a particular country, and some countries do not allow foreigners to buy property at all.
There's also the question of buying property that is furnished, which is a popular option in some parts of the world.
However, one of the big questions about buying a property overseas isn't about the property itself, but of the surrounding areas.
When it comes to expats buying property overseas, they must check:
• That the roads are safe
• The sewage is connected
• The plumbing works
• The property is in a safe and comfortable environment
• There's enough water pressure
While these may appear to be simple questions, in some parts of the world the answers may not be quite so straightforward – and could mean a dream property will become a nightmare investment very quickly.
One uncomfortable issue may be the question of road conditions which vary from country to country. The expat should be able to visit their property easily without worrying about vehicle damage.
Another question that should be on the tip of an expat's tongue is to ensure that the utilities are connected and working and that there will be cooking and laundry facilities, and also a way to keep food cold should there be no electricity for a fridge.
Another issue for expats who are planning to reside in their property is whether they want to live in a community with lots of other expats or to live where they can enjoy a new community and culture. Either way, investing in a new property overseas may mean learning a new language and cooking new dishes that will help an expat move out of their comfort zone.
However, if the expat is moving to a new country then it often makes sense to have an expat community they can reach out to for friendship and support.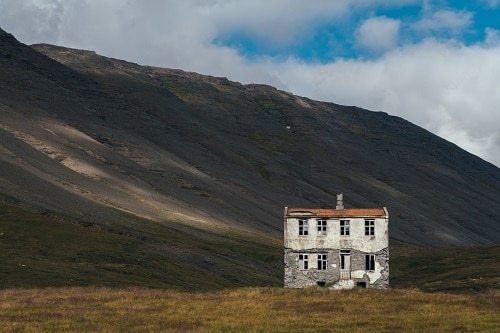 It is important to check the state of the property and the surrounding area before committing
© Jan Erik Waider on Unsplash
The question of a property's location is also important and while there are some undeniable bargains to be had around the world, the expat should be wary if the property is in a remote location. While this may seem attractive, the expat should bear in mind how long it will take for them to get to hospital in an emergency or even visit a store or restaurant.
When the expat puts together a list of their needs and wants for a property, they should consider carefully whether they want to live in the countryside or in a city or town.
As mentioned previously, there are countries that have restrictions on expats buying property at all. For instance, before a foreigner can buy property in Australia, they must contact the country's Foreign Investment Review Board (FIRB) unless they or their spouse are an Australian citizen.
Many countries also have fees or taxes that a foreign property investor must meet before the transaction is completed.
Another tip when buying property overseas is to open an overseas bank account before moving and appreciate that this may take up to a month before being activated.
The UK is a popular place for expats to buy investment properties, but there are many things to consider if this is what you are planning to do. The country's buy-to-let market has proved to be a strong one and offers good returns, certainly better than the current low rate environment will provide for savings accounts, for instance.
Also, the exchange rate favours foreign investment within the UK and real estate firm Savills says that the demand from expats for a rental property investment is growing.
One reason for this is that the UK's population is increasing and they all need somewhere to live – it's issues such as this that should be on every expat's wish list when searching for an overseas property investment.
However, the UK's buy to let mortgage application process is rather different for those buyers who are based overseas than for domestic investors.
One issue is that expats may not have a credit footprint – this will be a common problem regardless of the country of investment – and thet may not be able to get a loan to buy property.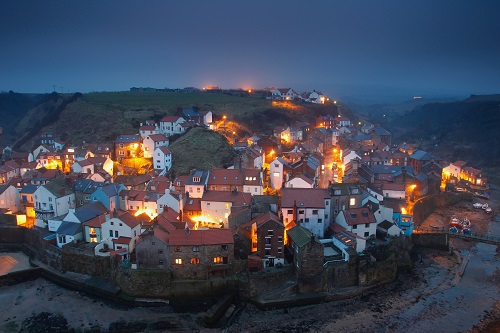 Take into account the kind of community in which you would like your property to be situated
© Stephen Oliver on Unsplash
Expats will also need to prove their personal income, and their outgoings such as bills and living expenses.
It would help expat investors to put a significant deposit down for a property. In the UK, most lenders will be looking for at least 25% as a deposit and some may want 35% from an international applicant.
However, the best tip for any expat looking to make an overseas property investment is to rent a home in their new location first. By renting a property first the expat will get a feel for the region or neighbourhood and be reassured that they are making the right property investment that suits them and their circumstances.
Another important tip for expats buying property is to seek professional tax and financial advice in the country where they want to live and buy a home. That's because the expat will need to rely on experts who know and understand the market and they can help the expat negotiate the path to a successful property purchase.
It's also important because there will be tax implications for the expat should they be living somewhere other than their home country but making a purchase in a third country.
The most important piece of advice for expats making a property investment is never to lose their common sense and be wary about someone enthusiastically selling a property the expat isn't quite so sure about – that could be an expensive mistake to make.
Have you bought a property abroad? Share your experiences in the comments!