Data recently published by HSBC Holdings Plc. shows that expats living in Switzerland are the highest paid in the world, with incomes that are nearly twice the global average. Expats living in the home of UBS Group AG, drug maker Novartis AG and commodity trader Glencore Plc earn an average salary of $188,275 a year. This was also the second year that Switzerland was ranked number one in the expat career rankings. In addition Switzerland was rated highly for financial and personal wellbeing.The head of HSBC Expat, Dean Blackburn, maintained that it is on account of the high salaries and positive work culture that Switzerland appears at the "top of the careers league table". HSBC surveyed 26,871 expats from over 100 countries in order to prepare this report.
Switzerland, the home of the European headquarters of the United Nations, figures as the best all-round destination for a career overseas not only because of the lucrative salaries. The HSBC Survey found that 60 percent of expats reported an improvement in their work-life balance in Switzerland. Also, 61 percent said that the work culture in Switzerland was better than their home country.
In the overall rankings, Germany ranked second and Sweden ranked third, even though salaries were at or below the global average. Of the top ten rankings, European countries occupied six of the top positions. This can be attributed to the benefits beyond the financial aspect of work that expats in Sweden and Germany enjoy. Germany was also found to provide the best job security, while Sweden was rated highly for work culture. 79 percent of expats praised Sweden for its excellent work-life balance.
Money, of course, isn't everything, and there are many factors that contribute to a life of wellbeing. HSBC's previous data showed that even though Switzerland takes top position in financial wellbeing for expats working overseas, it ranks close to last when it comes to social life and forging relationships. Switzerland's cost of living is also high, with food costs that are nearly 70 percent higher than the European average. In addition, healthcare costs are more than double.
The Middle Eastern countries such as Bahrain and the UAE are known to offer the best employment packages, which include health benefits, accommodation allowances and trips home.
When it came to career development, Hong Kong and Singapore topped the rankings with 68 percent and 62 percent respectively of expats maintaining that these were ideal places to further their careers. However, 30 percent of expats in Singapore and 50 percent in Hong Kong reported that work-life balance wasn't up to the mark.
After Switzerland, Hong Kong and India occupied second and third place when it came to the highest salaries for expats in the world. The average salary for expats in Hong Kong is $169,756 and for those in India it is $145,057. According to the survey, the highest proportion of expats on temporary international transfers or assignments live in India. Expats maintained that India was a great destination for improving their career, starting a business or achieve long-term financial goals. The survey showed that nearly 89 percent of expats in India receive a minimum of one financial benefit from their employers for living in India. This led to 38 percent of expats maintaining that they were able to save money for important things such as their children's education. 44 percent of expats said that they are steadily moving towards long-term savings and investments. Expat entrepreneurs found India to be a more attractive destination compared to other countries in the Asia Pacific region. Among expats in India, 11 percent had relocated there to start a business. Nearly 64 percent of expats also maintained that they had confidence in the country and almost 53 percent said they had faith in the political system.
Even though Asian countries offered the largest pay packets, Europe had some of the best locations for a successful expat career. In HSBC's wider ranking, six European countries were included in the top ten on measurements of economics, experience and family. Singapore was at the top spot, followed by New Zealand and Canada. India featured at number 26, having obtained low scores for experience, lifestyle and ease of setting up. The United States ranked 30th on these markers.
Where expats chose to live was based largely on their goals. There were some who were looking to enhance their career prospects, while others wanted financial security, and still others had an improved work-life balance as their main goal.
Even though Switzerland, Hong Kong and India were the top three countries when it came to high incomes, there are various other reasons why expats choose to live in these countries.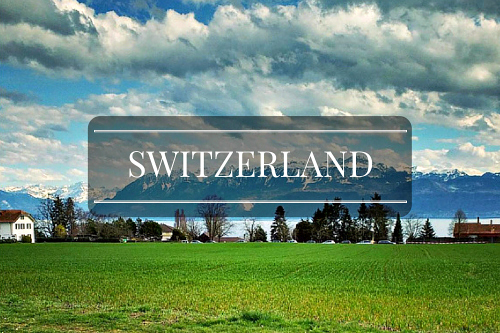 © jeviscachee.com
Housing in Switzerland is known to adhere to high standards. Expats will be able to find modern housing, with most apartments having a parking space, as well as being in close proximity to public transport. The Swiss lifestyle is excellent for families, as the country has several family-friendly spots. Switzerland also has an active outdoors culture on account of its mountain hiking routes, biking trails and stunning lakes. In winter, expats can enjoy the famous Swiss skiing slopes.
It may take a while for expats to integrate into the local culture, as clubs and activities are offered in the four local languages of French, German, Italian and Romansh. On account of this, younger children may have an easier time adapting to the local culture. Expat parents will have a range of options to choose from when it comes to schooling for their children. Switzerland has plenty of public, private and international schools that meet good standards.
Public schools are a better option for younger children as it helps integration into the local culture, while for older children, international schools may the best option. Expat parents can also rest assured that there are no major safety issues in the countries. Children can often be seen walking by themselves, riding bikes or travelling with friends via public transport. Most places in Switzerland are also safe at night. Perhaps one of the best parts of being an employed expat in Switzerland is that employers urge their staff to be productive. Overtime is discouraged and employees are encouraged to make use of their vacation time. Unemployment is also low here, even though most expats move to Switzerland on assignments or transfers. Trailing spouses, however, will have a range of opportunities from which to choose, ranging from jobs in cottage industries to volunteer work.
While wages for expats are high in Switzerland, so is the cost of living. The Swiss cities of Geneva, Zurich and Bern featured in the 2015 Mercer Cost of Living Survey's top ten. Living in the rural areas too is not very cheap.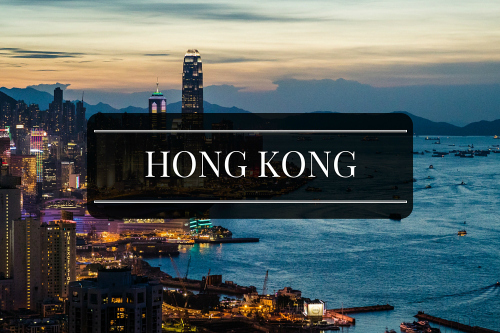 © studiokanu on Flickr
Hong Kong is a place where old colonial buildings exist alongside modern tower blocks. There are lots of accommodation options as new buildings are constantly being built. There is a high demand for property, but also a high supply. Expats can view as many apartments as they want until they find one that meets their requirements. However, rental rates in Hong Kong are high. Real estate costs are regularly ranked among the highest in the world. This means that expats will have to adhere to a budget when looking for an ideal home. Space is also constrained and living spaces in Hong Kong are a lot smaller than what expats may be used to back home. Most of the housing options in Hong Kong are in the form of high-rise buildings. Large housing is only available further away from the city center, which may not be very suitable for working expats due to the long commutes involved.
Expat parents will find that schools in Hong Kong meet high standards of education. This includes public schools where the teaching language is Cantonese. As a result, most expats prefer to send their children to private or international schools. Due to Hong Kong's diversity, there are numerous international schools.
Hong Kong's healthcare system is world class, and both public and private medical facilities are equipped with modern technology and operated by a trained medical staff. Most doctors in Hong Kong speak fluent English. The Health Authority governs the city's government-operated hospital system, and there are 164 public hospitals and clinics, and around 12 private hospitals. Those who are eligible to receive public healthcare include holders of a Hong Kong Identity Card issues under the Registration of Persons Ordinance; children below the age of 11 years with Hong Kong resident status; and other individuals approved by the Chief Executive of the Hospital Authority. Most expats will be covered by their employer's health plan, but it is advisable to fully understand the plan, as healthcare plans differ in the level of coverage they offer. Usually, for minor everyday concerns, expats can visit private medical practitioners; but for more critical issues such as surgery and childbirth, public hospitals are quite suitable.
The cost of living in Hong Kong can be on the higher side for expats. Some reports even regard it as among the highest in the world. But expats will find that the high salaries offset the costs, and many also discover that the quality of life is better than it was in their home country.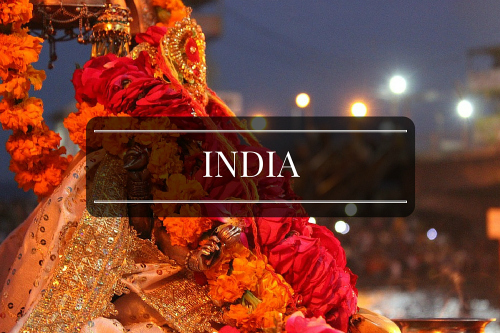 © Jeevan on pixabay
India is one of the top three destinations where the world's highest paid expats live. The major cities such as Delhi, Bangalore and Mumbai, which is where most expats relocate for work purposes, are cosmopolitan metropolises. It is easy to get by speaking English, and most expats do not know any of the regional languages. One of the main benefits of moving to India is that domestic help is cheap and easy to find; and even common people are able to afford a maid or a chauffeur. There are a number of world-class international schools located in India, which teach the British, American and International Baccalaureate curriculum.
The cities have hospitals and clinics that meet international standards. Healthcare is also affordable.
India's cities are home to a number of restaurants, lounge bars and pubs, and expats will have a wide variety to choose from. Eating options range from street hawkers to reasonably priced restaurants to five-star hotels. When it comes to food, there are a number of retail chains that sell imported products such as cheeses, as well as other food items like olives and bell peppers. Shopping at the neighborhood grocery store can be done with just a phone call, and they deliver the goods right to your doorstep.
Since India has a sizable expat community living in its cities, there are many expat clubs that assist new expats in settling in. These are ideal places to network and build friendships. They also host cultural activities such as art exhibitions, plays and concerts. Another plus of living in India is the warm and friendly local population.
The cost of living in India varies significantly as it is such a large country. In the 2015 Mercer Cost of Living Survey, Mumbai ranked at 74 and New Delhi at 132 out of 207 cities. Mumbai, on account of it witnessing steady economic growth and inflation, has climbed 66 places in the ranking. However expats, especially those who negotiate a lucrative relocation package will be able to enjoy a high quality of life.
Singapore, China and the United States
In the HSBC survey on where the world's highest paid expats live, Singapore, China and the United States occupied the fourth, fifth and sixth place respectively.
Expats looking to move to Singapore can look forward to high incomes and a good quality of life. But the country's cost of living is high and in the Mercer Cost of Living Survey for 2016 it ranked fourth, as the most expensive city in the world out of 209 cities. Expats usually relocate to China to take up senior positions in international companies. The cost of living in China depends largely on the lifestyle an expat wishes to enjoy. The United States' cost of living differs from one region to another. Expats will find that expenses in the US are less than in Western European countries.