The internet has become almost a life-sustaining requirement, like water, oxygen or sunlight. Just watch someone who has misplaced their mobile frantically tipping the house upside down to find it. Our phones are no longer just used for calls but for banking, messages and emails, social media and many other amazing things. However, any type of digital life is only possible if there is unrestricted access to the internet, online services and smooth cashless payments.So which countries can provide all you and your expat family's digital needs and where can more information be found?
This year saw the birth of the first Digital Life Abroad Report, published by InterNations, a topical report which was compiled after the successful inclusion of the 'Digital Life subcategory' to the Expat Insider survey in 2018.
Before a destination is included in an Expat Insider survey and subsequently the Digital Life Abroad Report, at least 75 participants must take part in a questionnaire that requires them to rate, on a scale of one to seven, their satisfaction with several factors. In this case, those factors were:
• Unrestricted access to online services,
• Government/administrative services online,
• Obtaining a local mobile phone number,
• Cashless payments,
• High-speed internet at home.
In 2018, a total of 18,135 participants took part, representing 178 nationalities and living in 187 countries or territories. It was found that 68 countries met the requirements.
Some Nordic countries excelled when it came to their digital offerings, with Estonia, Finland, Norway and Denmark taking the top four positions in 2019, while New Zealand, Israel, Canada, Singapore, the Netherlands and the US completed the top 10.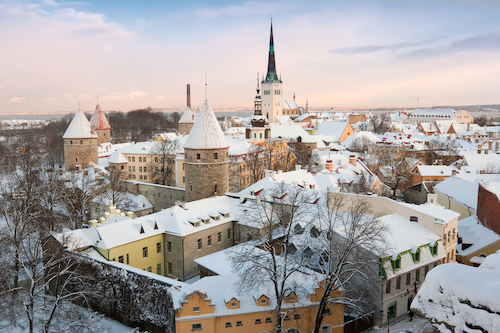 Estonia was in first place for internet accessibility
Dispute a few bumps in the road, Estonia placed first out of 68 countries, with 96% scoring the 'access to online services' favourably and 86% saying it couldn't get any better. One of the best places for remote working, Estonia offers a top-notch digital experience whenever you need it.
Finland was awarded second place after being ranked first in the world for the ease of making cashless payments, with 96% of participants indicating that they felt satisfied and 88% saying they were happy with the speed of the internet. The availability of administrative or government services online and unrestricted access to online services were seen as good by 94%. However, only 9% of the participants thought that obtaining a local mobile phone number in Finland was easy. In fact, the country was placed 44th out of 68 destinations in this sub-category.
Like Finland, 84% of expats in third place Norway found it difficult to get a local mobile number but the good news is that 97% were satisfied with unrestricted access to online services and 95% positively rated the high-speed internet access at home. Some 97% were happy with the ease in which expats could pay without cash, which was 19 percentage points more than the global average.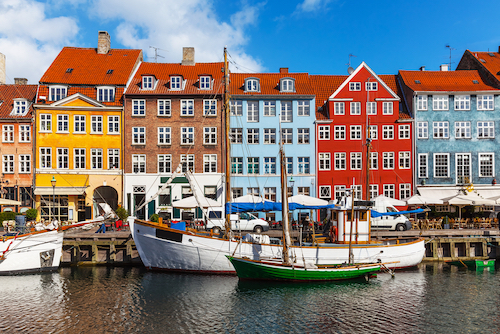 Denmark's online government services are ranked highly
In fourth place, Denmark ranked second when it came to ease of making cashless payments, with 97% of expats being satisfied with the service provided. A total of 90% rated government online services positively, with more than half claiming they were very satisfied. Only getting a local mobile phone number seemed to be difficult in Denmark, placing them 46th out of 68 countries in this category.
Expats in New Zealand, which came in fifth, found the processes for obtaining a local mobile number were good, with some going as far as to say it could not be better. Some 99% were happy with the ease of cashless payments, and 91% agreed that access to government services online was good. However, New Zealand was placed 35th out of 68 countries when it came to high-speed internet access, with only 79% agreeing that getting high-speed internet access at home was easy.
At the other end of the scale, the Philippines, India, Egypt, China and Myanmar were rated as the worst countries for digital services. Expats in these countries struggle with a lack of online government services, poor internet speed and restricted use of social media.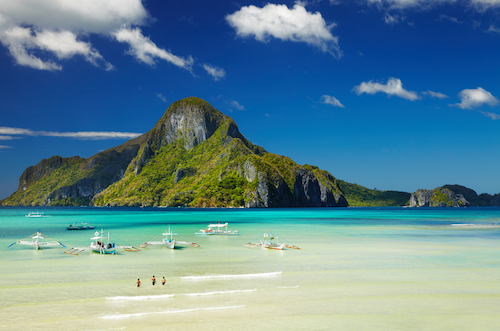 Nearly 50% of respondents said that the Philippines' internet speed was too low
Ranked 64th in the 2019 report, the Philippines' speed of internet at home was rated unsatisfactory by 49% of interviewees, while 48% indicated that they were unhappy with online government services. A total of 34% struggled with cashless payment services, but on the plus side, 90% found obtaining a local mobile phone number was easy, with more than 72% suggesting it could not be any easier.
As one of the world's most difficult countries for digital life, India was ranked 65th, with almost 37% finding the administrative procedures required to obtain a local prepaid cell phone number appalling. Some 59% were unhappy with the lack of government services while almost 28% were unsatisfied with their internet speed, 12 percentage points higher than the worldwide average of 16%.
In 66th position, Egypt was found to be lacking in the provision of online services, with 69% of expats saying the services did not meet their requirements. The report also suggested that 47% of expats found it hard to access high-speed internet and 19% felt that access to social media and information services were poor. Again, the only saving grace was the ease at which a local prepaid phone number could be obtained in Egypt.
Placed 67th in the Digital Life Abroad Report and 57th in the Quality of Life Index, China's poor digital performance and government control of social media and internet services resulted in a disappointing ranking. Voted the worst country for unrestricted access to social media, 83% (eight times the global average) were unhappy with internet services available, with 52% stating that it couldn't get any worse. One thing that could not be easier in China was obtaining a local prepaid mobile number, with 72% thinking it couldn't get any better.
Last but by no means least, Myanmar, also known as Burma, ranked 68th out of all 68 countries and was rated as the world's worst destination to use cashless payments by 74% of expats, which is 61 percentage points more than the global average. Myanmar holds one unexpected surprise: The country is ranked number one worldwide for the ease in which a local mobile phone number can be obtained. However, 58% of expats in Myanmar were unhappy with their internet speed.
Would you like to share your experience of life abroad with other readers? Answer the questions here to be featured in an interview!