We tend to focus a lot on the best places in the world for expats. After all, it's fun and useful talking about things like how delicious Caribbean cuisine is or how good Hong Kong is for your career, and everyone wants to know about the best locations for music lovers, beer lovers, and entrepreneurs.
However, from time to time it's also worth finding out a bit about the places where you might not want to live.It's useful information to have if you ever have the option of living in one of these places, and it also puts the "best of" lists in perspective. Of course it's worth remembering that what's the worst place for one person may not be the worst place for everyone. There's always going to be someone out there for whom the factors that make a place such a terrible expat location simply aren't relevant. Plenty of expats live very happily in the countries we have on our list today, and others may not particularly enjoy living here but find that it suits their purposes to do so for at least a few years.
On the whole however, there are certain factors that make these places unpleasant for most expats, at least at the current time. Here are some of the worst places in the world for expats today.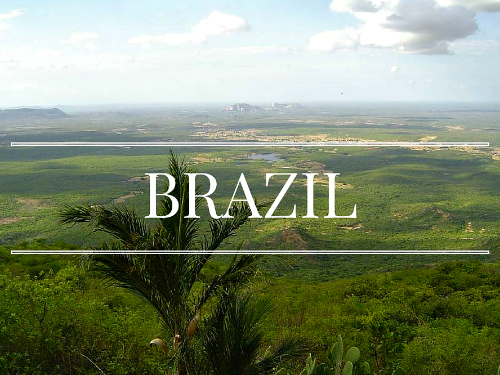 © Everythere on Wikipedia
There is of course a lot of love around the world for Brazil, and the country is still a vibrant, exciting, and beautiful place to be in. Unfortunately, the political and economic situation here affects almost every aspect of life, and makes Brazil one of the worst places in the world for expats right now. Brazil came in right at the bottom of the list in HSBC's Expat Explorer 2015 report, which analyzed countries around the world based on a survey of expat opinions.
Prices in Brazil are extremely high and continue to rise, while unemployment levels are also high and show little sign of improving. In addition, government services function poorly, corruption is widespread, and infrastructure is poor, especially in terms of transport and healthcare. In addition, while Brazil has a lot to offer in terms of culture, there are also several cultural factors that expats find difficult to deal with, such as racism, sexism, and a perceived general lack of politeness and respect.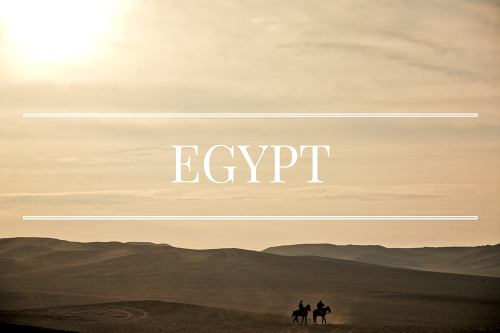 © Mstyslav Chernov on Wikipedia
Once again, it is primarily a combination of political and economic woes that makes this culturally rich and vibrant country one of the worst places in the world for expats today. Egypt scores poorly in the Expat Explorer report in terms of factors like personal finances, the local economy, ease of settling in, lifestyle, family life, and raising children. In particular, expats with families feel that Egypt is a difficult place to live in, with poor educational infrastructure and limited opportunities for integration.
Many expats find Egypt's cities chaotic, polluted, crowded, and generally difficult to deal with. On the other hand, living outside the cities has its own challenges and isn't really an option for most expats. Infrastructure in Egypt is strained, and many find it difficult to adjust to the conservative cultural norms here. Egypt can be a particularly harsh and unkind place to women, who must deal with severely patriarchal attitudes and frequent street harassment. Although Egypt is not as conservative as some other countries in the Middle East, expat women can still find that their lives here are considerably restricted.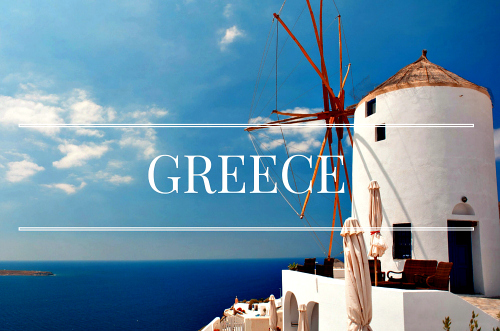 © Mstyslav Chernov on Wikipedia
Greece's economic and political troubles over the last several years are well known around the world, and have unfortunately made this beautiful country a poor choice of location for most expats. Many continue to feel at home here thanks to the warm and friendly locals, the beautiful landscapes, the great weather, and the rich historical and vibrant contemporary culture.
However, since around 2010, the Greek economy has been struggling through a severe financial crisis, which has had wide-ranging effects on life in the country. Over the last year or two, the economy seems to have started a recovery, but well-paying jobs are still difficult to find, and job security is also low. Most expats find that their career prospects in Greece are quite poor, and many are also finding it difficult to manage their personal finances. In the midst of such an economic climate, finding a work-life balance can be extremely difficult. Greece may still be a good retirement option for some people, but for anyone else, it's probably still a bad choice.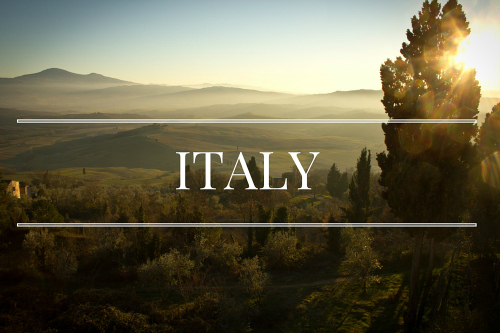 Italy's countryside is what many expat dreams are made of, but once again, with the economic downturn in the country job opportunities are limited, and salaries are lower than they used to be. Italy was at the bottom of the list in the Expat Explorer 2015 report, beating only Brazil in terms of the overall rankings. Unemployment levels in Italy went up during the recession, and are still higher than the average unemployment rate in the Eurozone.
Taxes are also higher in Italy than in many neighboring countries, while public services are often not up to expected standards. There are considerable differences between regions in Italy, with the north on the whole doing a lot better than the south, and therefore perhaps offering expats better prospects. However, Italian law and bureaucracy are also quite tricky, and many expats find it difficult to both keep track of and comply with all the regulations and requirements that apply to them. Over the past few years, many European expats in Italy have returned to their home countries.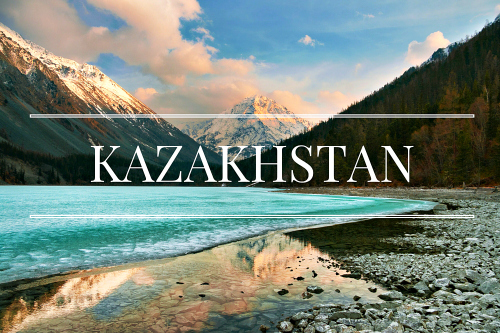 © Dmitry A. Mottl on Wikipedia
Kazakhstan is in a unique situation, in that its local economy is doing fairly well and is experiencing growth, and it offers decent opportunities to expats in terms of salaries and careers, with relatively low taxes. However, the country still has a long way to go before it can offer the kind of lifestyle and experience that most expats look for. Infrastructure here is poor, bureaucracy is tiresome, life isn't particularly cheap, and opportunities for socializing and recreation are extremely limited.
In many countries, expats at least have the opportunity to meet and form a community with other expats; however, the expat community in Kazakhstan is still small and scattered, and it seems difficult for them to connect. Most job opportunities for expats in Kazakhstan tend to be in the major cities, and these are rather dismal places, with little natural or man-made beauty and not much to do. Kazakhstan doesn't offer a lot of travel opportunities either, since connectivity is quite poor both within the country and internationally.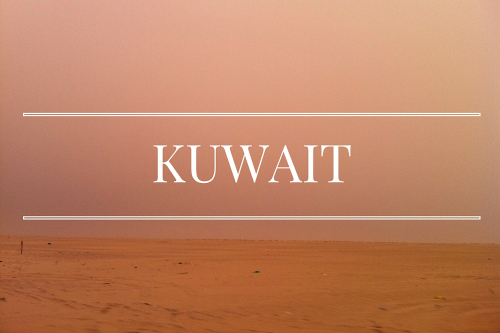 © Kuwaitsoccer on Wikipedia
Like Kazakhstan, Kuwait's economy is doing fairly well (it's somewhere in the middle of the Expat Explorer list), but the country offers very little to expats in terms of the overall quality of life here. In fact, in terms of the overall experience as well as family life, Kuwait is right at the bottom of the list, based on parameters such as how easy it is to set up a life here, how welcoming the locals are, the quality of education and childcare, and how easy it is to raise children.
Cultural differences and restrictions often make it difficult to integrate or to have much of a life outside of work, and the oppressive summer heat makes it difficult to do much for a substantial part of the year. Locals on the whole are not very welcoming, and the bureaucracy and police in particular are known to be cold and unhelpful. In addition, although jobs here pay fairly well, finding a job isn't easy, and life in Kuwait isn't cheap.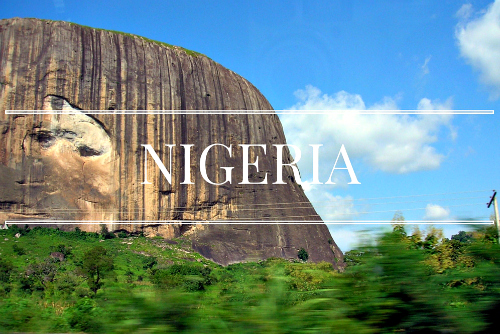 © Shiraz Chakera on Flickr
Nigeria is a growing economy that offers fairly decent career prospects and salaries, but overall, most expats don't seem to be very satisfied with life here. The cost of living is extremely high, with expats having to rely on imports even for many basic household goods and supplies. By some estimates, Nigerian cities are among the most expensive in the world. In spite of this, the quality of life is quite low.
Infrastructure is extremely poor in Nigeria, whether you're talking about transport, healthcare, education, electricity, water and sanitation, or telecommunications. For example, electricity is frequently disrupted even in the better parts of the big cities, and internet connectivity is about as bad. Corruption is also widespread and the bureaucracy is stifling (the country places 170th out of 189 on the World Bank's Ease of Doing Business index), making it a difficult place to start or run a business. The widespread poverty and inequality of income mean that crime is also a problem, and many expats say that they are concerned about safety in Nigeria.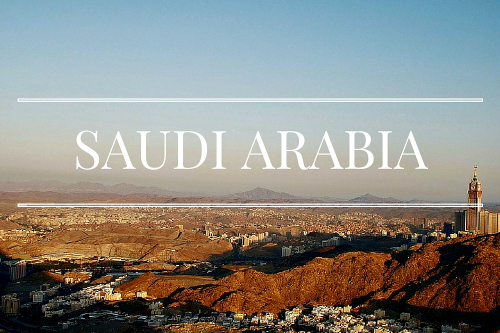 The main attractions that Saudi Arabia has to offer are in the area of economics – this is why the country has been a fairly popular expat location for people around the world for decades. Salaries are usually on par with global averages, but employers typically offer plenty of perks that allow expats to save a large portion of their earnings.
However, in almost every other way, Saudi Arabia is one of the worst countries in the world for expats. The incredibly strict legal system combined with the culture of extreme conservatism make for a stifling, oppressive atmosphere in which minor infractions can often have severe consequences. Opportunities for socializing and recreation are extremely limited, and many expats find themselves living near-cloistered lives. The country refuses to allow any religious or cultural diversity – adherents of religions other than Islam are not allowed to have their own places of worship, celebrate their own festivals, or even possess their own religious texts, and atheists are legally defined as "terrorists".
Even non-Wahabi Muslims, such as those belonging to the Shia and Ahmadiya sects, face discrimination and persecution. Censorship is rife, and the country has almost no cultural or artistic life outside of Wahabi traditions. Women in particular have a hard time in Saudi Arabia, with a long list of restrictions on what they can wear and do. However, absolutely anyone can be accosted by the "religious police" in public, and scolded or even detained by them.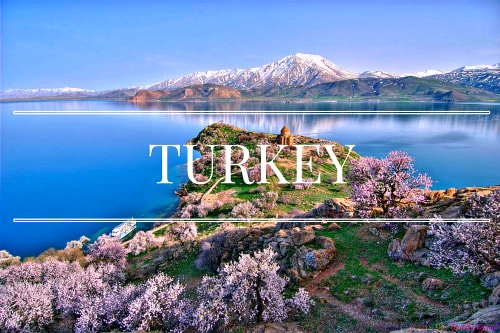 © gozturk on Wikipedia
Turkey has been quite a popular expat location for many decades now. The secular Middle Eastern democracy is a unique and wonderful blend of east and west, with a rich history and a vibrant, diverse modern culture. Economically, Turkey has been fairly powerful and influential in the region, and has offered expats great career and earning opportunities.
Unfortunately, the political turmoil of the last several years has drastically affected the desirability of living in Turkey. Adjusting to Turkey has always been a bit of a challenge in terms of factors like the local language and culture; however, it used to be a rewarding challenge. Today, the instability and violence in the country have affected all aspects of life, including lifestyle, earnings and career prospects, settling in and integration, and of course the ability to raise children there. Single expats may still consider relocating to Turkey, but expat families who want stability and safety are unlikely to even consider it.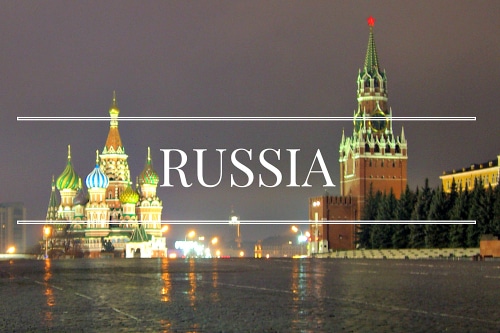 © Vicente Villamón on Flickr
Living in Russia as an expat can be a wonderful, satisfying experience in many ways, but over the past few years, more and more expats seem to be of the opinion that it isn't worth it. The country is going through its worst economic slump in more than a decade, and the extreme stances being taken by Russian leaders in many political and cultural matters have also created an unpleasant climate in the country. Russian companies seem to be reducing the number of expat employees on their rolls, while many foreign companies are reducing their Russian presence.
The constant anti-West rhetoric around Russia has made many Western expats feel unwelcome, and the frequent political and military aggression against Russia's neighbors has made expats from these countries uncomfortable too. The drive against homosexuality and anything seen as dissent has added to this general sense of discomfort and alienation. On the whole, expats seem to be unhappy with life in Russia, and thousands have been returning to their home countries.
Have you lived in any of the countries listed? Do you agree? Let us know in the comments.