When parents meet up with one another in parks, restaurants or malls, the conversation inevitably turns to the most critical topic: schooling. Education plays one of the most important roles in a child's life! It is therefore essential that you choose the right school for your young ones, whether you reside in your home country or a foreign location.
Of course, there are several advantages to being a global citizen, such as exposure to an unfamiliar lifestyle, meeting new people and getting to know about a different culture. At the same time, a well-developed system of academics will help enhance the whole learning experience for your child to a great extent.Parents often have debates over the type of educational institute that will best suit the needs of their kids. Students in most nations have the option of public schools, private schools and international schools. A majority of expat parents have a tendency to follow the trend and ensure that their little ones seek admission in an international school instead of a local one. However, this may not necessarily be the most appropriate course of action for your child.
International Versus Local Schools
In most places, international schools are said to have a huge foreign student base, the curriculum of a different country (commonly the US, UK, Canada, Australia, Switzerland and Singapore), globally recognized certification, better infrastructure, more extracurricular activities and higher teaching standards. Unfortunately, all of these come at a premium cost. Also, ask yourself if you want your little ones to speak their native language at all times and interact mainly with other expatriates at school.
Local educational institutes are generally divided into two types: state-run (public) and private schools. While both of them offer the regional curriculum followed across the country, you will find a considerable difference in their teaching standards, infrastructure, and cost. The local language is generally used for interaction as well as giving instructions. A majority of the students will be from the same country.
Public schools are usually free and therefore very popular with the local students, though their facilities and the quality of education may be lower than in private schools. It is unlikely for English to be the medium of instruction in most of these setups, if it is not the main language of the country.
Private schools, on the other hand, are much better in terms of infrastructure and quality of teaching though they can make quite a dent in your pocket. This may be a good option for those who would like their children to speak the regional language and make friends with the locals, without compromising on their education.
Benefits of Local Schooling
Many nations have a fair variety of public, private and international schools and it is important for you to get all the information you can about the system before making any kind of decision. Do keep in mind that there are a number of pros and cons associated with each type of institution.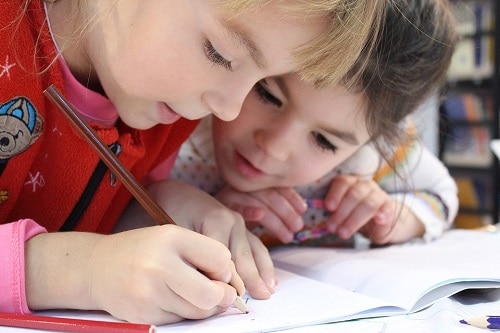 Going to a local school can help your child adjust to a new culture and make lifelong friendships
© klimkin on Pixabay
Read on to find out why you should consider sending your child to a local school abroad.
Cost
When considering a job offer overseas, well-experienced expat managers try to ensure that their employers pay for their children's education. Many of them who manage to negotiate this in their packages make the decision to send their kids to international schools. However, what would you choose to do if you had to pay for their education from your own pocket? If you are planning to stay in your new home for a short period of time (2 to 3 years), the fees may seem a bit more affordable, but do you think paying that kind of money for the next 10 years or so is worth it?
One of the main reasons why parents have second thoughts about placing their kids in an international school are the high tuition fees. A majority of the institutions around the globe that follow a foreign curriculum charge a lot more than the local ones. You could end up paying about US $ 10,000 (£ 8148, € 9564) a year just on the tuition fee of one student. This amount may be a lot higher depending on the location of the school and the grade your child is in. While some parents believe that they are getting value for their money, others may not necessarily agree.
Public schooling is usually free for local citizens, though expat students may not be able to capitalize on this benefit. Private local schools, even the more well-reputed ones, generally cost a lot less than international ones. Some of them have excellent facilities and can match international schools in terms of infrastructure and teaching standards. This option may therefore be much more feasible, especially if you have more than one child.
Familiarization With The Regional Culture And Language
Some families make the decision to move to a foreign location mainly because they believe that their kids will get the opportunity to learn about a completely new culture. If that is your reason for relocating, an international school will hardly be of any help to your little ones!
A huge percentage of the children who study in these institutions are foreigners. Moreover, the language of teaching and instruction used by the teachers will generally not be the same as the local language. In fact, the overall experience for your children may not be very different from what they were used to back home.
If you really want them to get the feel of a different lifestyle, choose an institution where they will interact with the people of their new home. While a local school could seem like a huge contrast initially, do keep in mind that kids adapt to a new environment a lot sooner and more easily than adults.
Once your little ones make friends, the whole learning experience will be completely new and even more enjoyable for them. Their classmates will probably teach them way more about their adopted country than the school or anyone else can. They are also likely to pick up the language a lot faster if they converse with their teachers and classmates on a regular basis.
Their exposure to the local way of life, attitudes, customs and traditions will probably help them (and consequently, you) get integrated into their new homes a lot more easily, and any feelings of alienation that they may suffer from will soon be eliminated.
Forming Long-Lasting Friendships
Good international schools in most countries attract expat students and staff members from different parts of the world. A number of these people decide to move to a given nation on a short-term basis. It is therefore very common to see many foreign kids and teachers in international schools leave after a short while, since they are returning home or moving to a new place with their families.
Even if your kids study in the same school from the beginning to the end, they are likely to see many of their friends, classmates and teachers leave over a period of time. This could have an adverse impact on their social life as well as their academic performance in the long run. After a while, your children may also become apprehensive about making friends or interacting much with the new students at school.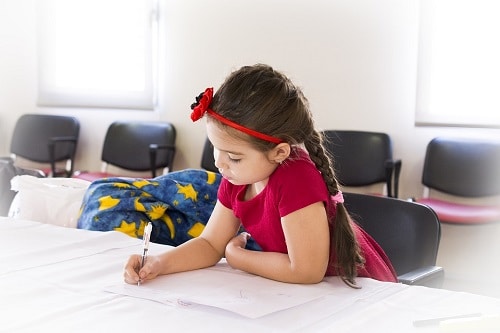 It can feel difficult and isolating for children when their friends move away
© masterstudio on Pixabay
There is no way to completely eliminate the risk of losing friends because of relocation, but you can reduce this problem to a great extent by choosing to place them in a good, well-reputed local school. Most of the students who attend private institutes are unlikely to leave if they are happy with the facilities, the faculty and the education. Also, the number of students and teachers who relocate will be much lower in comparison.
Having familiar faces around at school for a long period of time will give your child an overall sense of certainty and emotional security.
Variety
Before you make the decision to move to a new place, conduct thorough research on how many private and international schools are present in that area. You may want to join an expat forum for the country and connect with parents from your home as well as people of different nationalities to know more about the various schooling options available to foreigners. In all probability, there will be a significant difference in number of international and local institutes that you find.
Of course, you should be able to locate a few well-reputed international schools in almost all developed cities and towns. However, the number of international schools will probably be much lower than the local ones. Your options will therefore be limited to just a few academic institutes. If are not very happy with the choices that are available to you, it is best to look at the private schools in the area.
Admission Into Colleges And Universities
If you are planning to settle down in a country for a long period of time, where your kids are likely to seek admission into college at a later stage, a local school may be a better option for them since they will get familiarized with the teaching styles as well as the overall system while they are in school and will not need to make too much of an adjustment when they join a university.
Additional Help
Some children require extra help with their studies when they move to a new place, at least for the first few months. In such cases, it is much easier to find a private tutor who is familiar with the local curriculum. Coaches with knowledge of international studies will be limited and probably very expensive.
The advantages of sending your child to a local school overseas listed above are just a few of the most common ones. There are many other ways in which your child's learning experience at a public or a private institution can be an enriching one.
Selecting a Local School
When choosing a school for your children, check the start and end times of all the semesters and academic years carefully. Some kids end up wasting several months or even having to repeat the work of an entire year primarily because of differences in the term times. Age variations in certain countries could also affect your child's grade.
Eventually, it will all boil down to your personal preference and the number of years you are planning to spend in your new home. Some expat parents compromise by choosing a combination of local and international schooling. The belief is that if the child is fairly young (below 10 years old), they can easy adapt to the environment of a local institute. The child is also more likely to become bilingual by attending a local school at a younger age. However, there can be a benefit for them to attend an international school for the last portion of their education, especially if they plan to move to another location for further studies. This combination helps expat kids enjoy the benefits of both worlds.
While there may be some merit to generalizations at times, it isn't advisable to believe overarching opinions about the education system in a foreign country. Some parents get discouraged and even change their plans to relocate when they hear that schooling in the new nation is below the standard they are used to. It is worth researching this thoroughly before you make any decision, though.
Have you moved abroad with children? Where did your kids go to school? Share your thoughts in the comments below, or answer the questions here to be featured in an interview!