A couple of weeks ago, Expat Focus asked our followers on social media to submit photos of what winter looks like in their countries. We received a lot of submissions, and now we're sharing the best with you.
We'll be running other photo submission challenges and asking for your input about articles, so keep an eye on our Facebook, Twitter and Instagram accounts if you'd like to take part!Denmark
Denmark gets very cold in the winter, and temperatures can fall below -20º Celsius. The sun barely rises between October and March, and snowstorms can continue well into April, so moving to Denmark in this period of the year is only for the hardiest of people!
However, there are several reasons why Denmark can be a great place to be in the winter months, assuming you can bear the severe cold. Wondercool is a month of culture which takes place every February; events range from music to art, food to design and architecture. You can even take a Gastro Cruise along the canals, being dropped off at various different restaurants along the way to sample the local cuisine.
Various arts events are included, and these change each year, although they usually involve galleries running themed days to which you can bring along the whole family. Sometimes historic buildings are opened, with concerts and film screenings taking place throughout February.
What's more, since Denmark in the winter isn't exactly on most people's lists of top tourist destinations, it's nice and quiet, and much cheaper than it is the rest of the year.
These photos of Denmark were submitted by Avner Barak in our Expats In Denmark group on Facebook.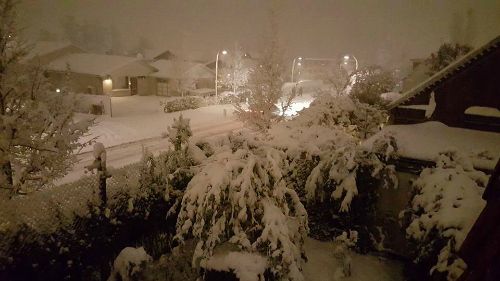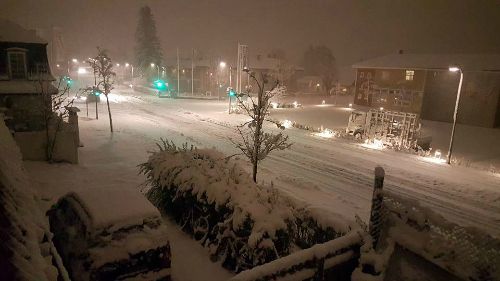 Finland
Sticking with the Nordic countries for the moment, Finland was another place that saw several submissions of winter-themed photos on our social media sites; and with weather like this, it's hardly surprising!
Samantha Dixon from our Expats In Finland Facebook group submitted these two pictures, showing the challenges of driving the Finnish winter roads, and the beauty of snow-capped trees.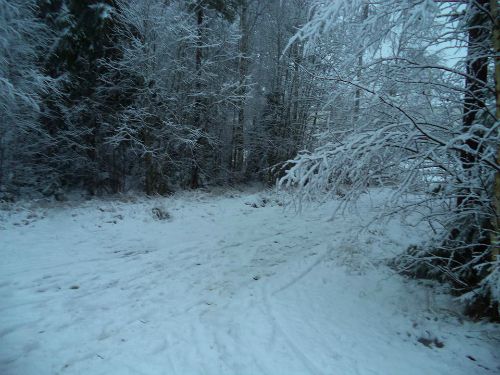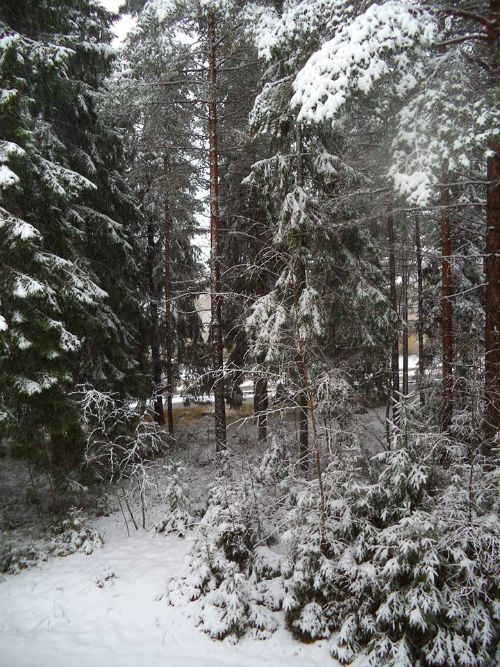 Nick Smith is another expat in Finland, and his photo submission showed the Finnish trams making their way around during the dark winter days.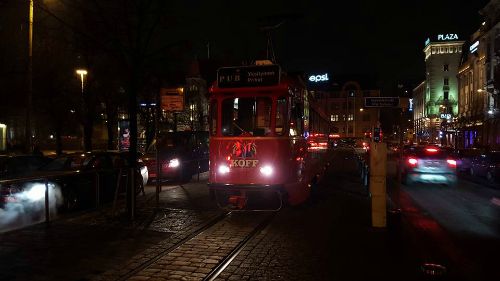 The climate in Finland is much the same as in Denmark: the highest temperature in the winter is around -3º Celsius. If you're feeling daunted by that, however, then be reassured that it's still warmer than other nearby areas such as Siberia and the southern parts of Greenland. This is because Finland is somewhat protected by air flow from the Atlantic Ocean and the Baltic Sea.
Despite being off-season for tourists, there's still a lot to do in Finland during the winter months. If you're living in Helsinki, try skiing, skating or tobogganing, all of which can be done right in the city itself.
If you'd like to take the family out of the city and find something a bit more rural, you can head to Lapland – home of Santa Claus – and meet Akira, a Japanese chef who now lives in the countryside and cooks for people who pass through. And if that's not quite adventurous enough for you, there's always the possibility of going on a sled dog safari with Tinja Myllykangas and her team of trusty huskies.
Norway
Greg Ashall in our Expats In Norway group on Facebook shows us what an afternoon stroll looks like in the mountains near Øyer.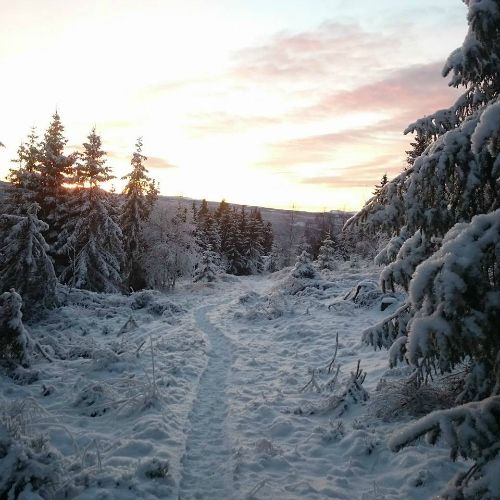 Sweden
Not to be outdone, Norway's next-door neighbour has its fair share of snowy photo opportunities, too.
In this picture, Debs Collins from our Expats In Sweden Facebook group walks by the forest: look at the beautiful sunlight over the trees in the background!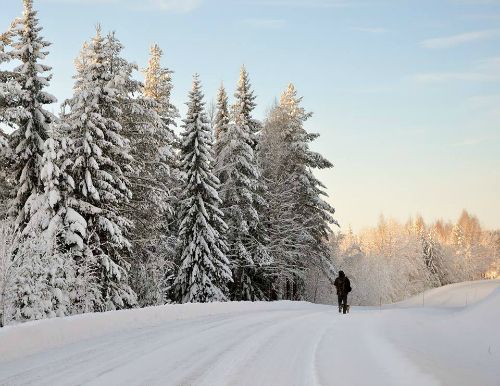 Helen Englebarts has ventured into the forest itself with the family: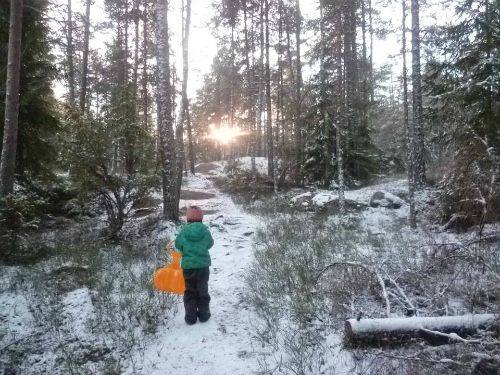 And Deborah, who writes a blog about living in Sweden, sent in this picture of cozy-looking cabins surrounded by woodland in Västerbotten.
Greenland
Heading off to even colder climes than those mentioned earlier, Katchalicius submitted this photo to our Instagram page. Just look at those glaciers!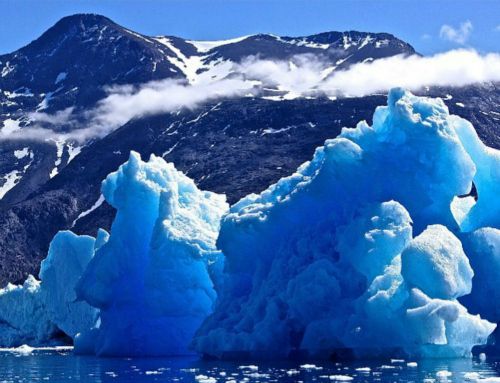 Greenland is the world's largest island, although not all of it is habitable: roughly 75% of the country is covered with the only permanent ice sheet outside of Antarctica. And being the least densely populated country in the world, it's also a haven for introverts, assuming you can stand the cold.
Like its neighbours, Greenland offers a range of winter activities, including dog sledding, snowmobiling and cross-country skiing. For the truly adventurous, however, there's also the possibility of cold water diving, which provides a look at shipwrecks, unusual underwater plant life and the undersides of the famous icebergs.
If you've always wanted to see the Northern Lights, Greenland is one of the best places to get a ringside seat at one of nature's greatest cinematic events. The settlement of Kangerlussaq, which has more than 300 clear nights every year, is probably the crème de la crème of aurora borealis destinations.
Indonesia
Of course, it isn't cold everywhere in the winter, as this photo proves.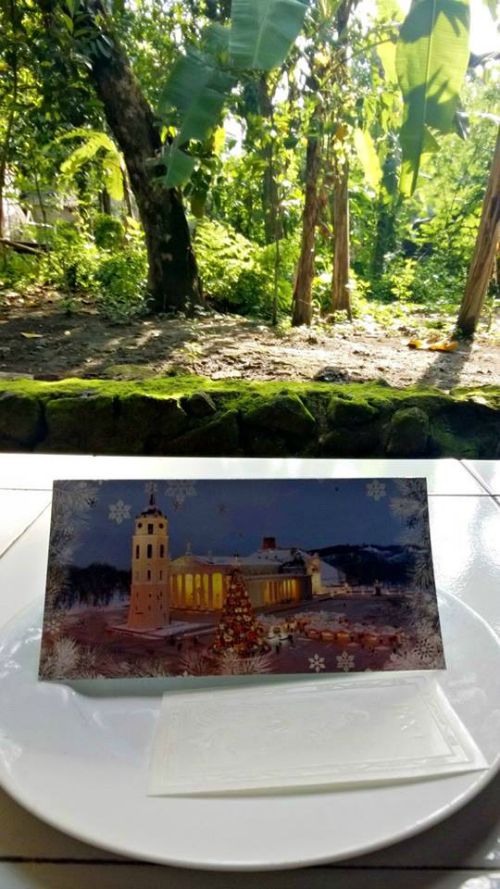 Viktorija Panvaite, who submitted it to our Expats In Indonesia Facebook group, talks about winter where she lives:
This was my funniest winter and Christmas! 🙂 For the first time in my life, winter was without snow because now I'm living in Indonesia. Getting Christmas greetings cards from home and seeing the green palms outside was something interesting!
With a year-round tropical climate, and daylight variations of only three quarters of an hour throughout the year, Indonesia is a great place to live if you're a lover of sunshine.
Italy
Not to be outdone, Western Europe has its own winter beauty. Jill Pennington, who writes about being a single parent abroad, submitted this photo in our Expats In Italy group on Facebook. Can you imagine driving through that much snow?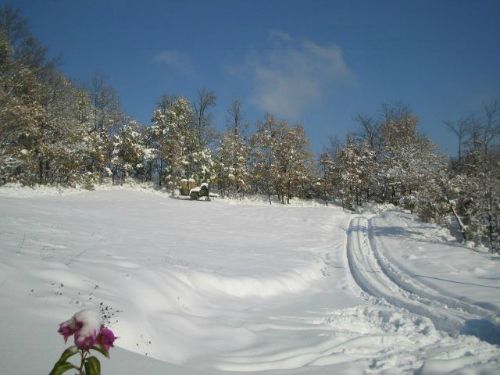 Greece
From Italy to Greece: Alan Stone took this picture in Galaxidi in February 2012. Submitted on our Expats In Greece group, it shows the difference between the sunshine over a hillside village, and the snow-capped mountains across the water.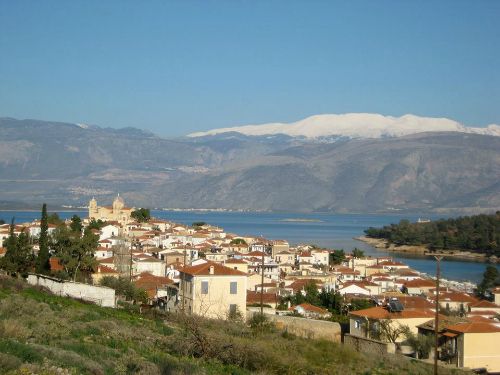 Like so many other places, Greece tends to be cheaper in the winter, as it's outside of the tourist season, so if you're living there full-time, you might find this is the best time of year to venture outside and do some exploring of the local area. Island hopping, winter walks and sightseeing of all kinds are still available throughout the winter months, and the vistas over the mountains of the mainland can be breathtaking.
Japan
Niseko in Japan is most famous for being a ski resort, so it's no surprise that it has a lot of potential for winter photo opportunities! This one was submitted by scubabunnie on Instagram.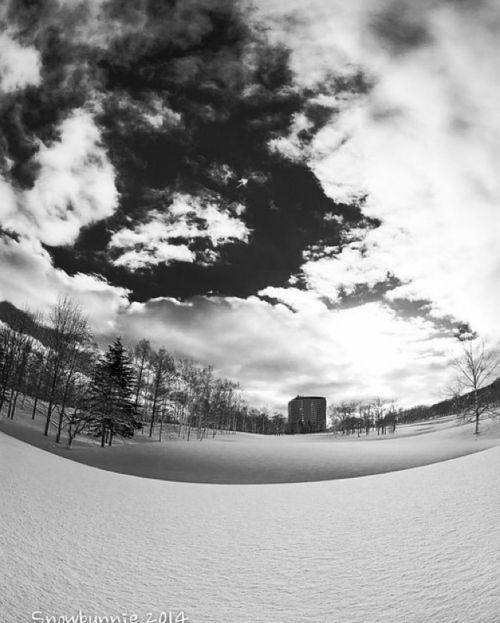 If you're living in Japan and are looking for somewhere to spend the winter holidays, Niseko is a great choice. It's recently won the Ski Resort of the Year Award for 2015, and boasts snowboarding, snowmobiling and day spa options, as well as of course brilliant sushi dining.
Hirafu is probably the busiest area in the winter, with a whole host of nightlife and dining activities available. If you're looking for a quieter time away from the tourists, your best bets locally are probably An'nupuri or Hanazono.
Canada
Of course, it's not just Europe and Asia that provide great expat destinations for fans of winter sports. Scubabunnie on Instagram also sent us these pictures from Whistler, Canada.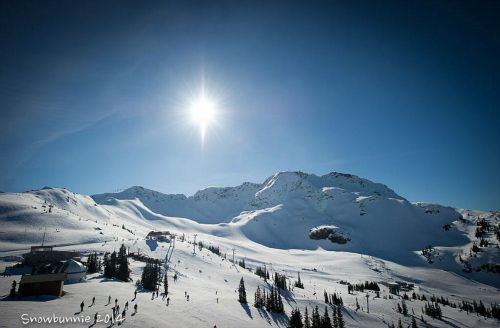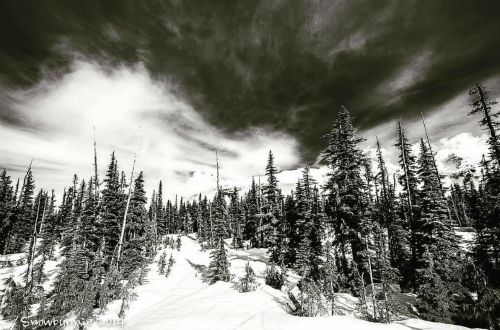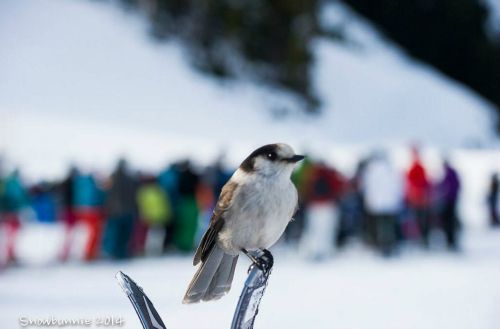 A huge country, Canada's climate varies quite a lot between areas, with the longest winters happening in the Rocky Mountains. Alberta, Calgary, Banff and Canmore all get less snowfall than some of the more popular skiing destinations, but wherever you're heading in Canada, you'll need to wrap up warm for the winter months!
Sources: [1], [2], [3], [4], [5], [6], [7], [8], [9], [10], [11], [12]