Clear blue skies, pristine beaches, a laid-back atmosphere, amazing wildlife, and the great outdoors are just a few of the images that are conjured up when most people think of Australia. It has a booming economy, which has not been affected much by the bouts of recession that have hit the world in the last few decades. Its high quality of life and secure environment have been attracting expats of all ages from across the globe for a variety of reasons, ranging from education, to career, to business, or even retirement. Moreover, there is plenty to see, do, and experience for just about everyone.Before you decide to pack your bags and get on a plane, do keep in mind that things happen differently the Land Down Under and the weather is one of the biggest examples of this. Australians are known to celebrate Christmas on the beach or at a barbecue, as they experience summer in December, unlike North America and Europe.
This country gets winters too, which arrive at the start of June and leave in September. Those who have never experienced the cold in New York and London will probably complain about the "freezing" temperature in certain cities, which rarely drops below 3 Degrees C (37 Degrees F). Interestingly, the cold snap only affects about 50% of Australia, while the rest of it enjoys pleasant weather all year around.
For the most part, Australia is a warm place and even during the coldest times, only a few cities see a considerable fall in their temperatures. The rest of the regions tend to remain fairly cool. In the northern tropics, the temperature is not likely to go below 24 degrees C (75 degrees F). In the Central area of Australia, the weather ranges anywhere between 18 degrees C (64 degrees F) and 24 degrees C (75 degrees F). The southernmost continental part hits an average range of between 12 degrees C (54 degrees F) and 18 degrees C (64 degrees F). The terrains of New South Wales, the Victoria Alpine region and the mountainous parts of Tasmania see some amount of snowfall during the winter months and the temperature often goes into the minus range.
Typically, the Australian winter does not bring a lot of rainfall. However, the millimeters can peak to some extent within Tasmania.
Many of the residents believe that the months between June and September are the best for enjoying outdoor activities such as camping, whale watching or going a road trip. A large number of the locals head to the areas that get snowfall, in order to ski or practice snowboarding.
Preparing for Winters in Australia
Most residents of Oz welcome the cooler climate after their long and hot summers. Expats from the US, UK, Canada and other parts of Europe are usually used to harsher winters and therefore require no more than a jacket, scarf or hat when stepping out of the house. This means that you don't really have to shop for many winter clothes beforehand. Just a few warm coats, hats, stoles and gloves should do the trick. That said, Australian weather can be quite unpredictable, as a dramatic change can occur at any time. People are advised to carry a few extra articles of clothing to layer up, just in case.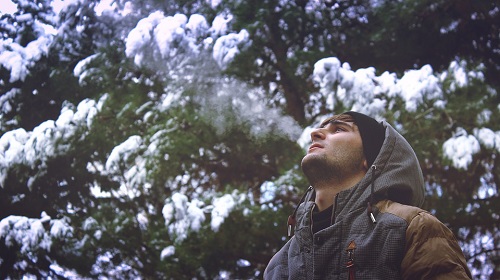 Investing in a few extra layers of clothing will help
In spite of an overall pleasant climate, winter can bring about a storm, rainfall, and changes in health conditions. It is therefore important to abide by the following guidelines.
Be prepared to layer up
Depending on where you live, you may need no more than a couple of cardigans, jackets and scarves to step out of the house comfortably. However, a cold snap can hit just about any region during the winter, without prior warning. It is therefore best to have some warm clothes handy at all times, even when you are away from home. It may not be necessary for you to have a separate winter wardrobe, as long as you have some of the basic apparel to keep you warm, in case there is a severe drop in temperature.
Prevent colds and flu
It is very common for instances of cold and flu to rise during the winter months. While these ailments are rarely serious, they can be annoying and trigger off a number of symptoms, which could make you very uncomfortable. Moreover, antibiotics don't work to cure them, as they are caused by viruses and not bacteria. Some of the steps you can take to reduce the risks of colds and flu are:
• Getting immunized by a doctor
• Keeping your nose and mouth covered when you sneeze or cough
• Washing your hands with soap and water at regular intervals, especially after you sneeze or cough
• Throwing the tissues in a covered bin after using them
• Applying alcohol-based hand sanitizers
• Avoiding direct contact with people who are suffering from these infections
• Increasing your intake of foods that are rich in Vitamin C (to boost your immunity and fight off viruses)
There are a number of over-the-counter medicines that will help alleviate the symptoms of colds and flu. However, there is no cure for these problems, other than rest and hydration. If you do catch an infection, stay away from home or school and limit your contact with others to avoid spreading the virus.
If you suffer from asthma or other similar respiratory disease that can get aggravated by the cold, speak with your healthcare provider about preventative steps beforehand. It is also a good idea for senior citizens to seek medical advice on their overall health before it gets very cold.
Eat right
The winter months are known to boost people's appetites. Hot soups, fried foods, wholesome stews and warm beverages tend to be favorites with many. Unfortunately, most of us have a habit of beating the cold by reaching out for comfort food, without giving any thought to whether it are healthy or not. As a result, it becomes easy to put on several pounds.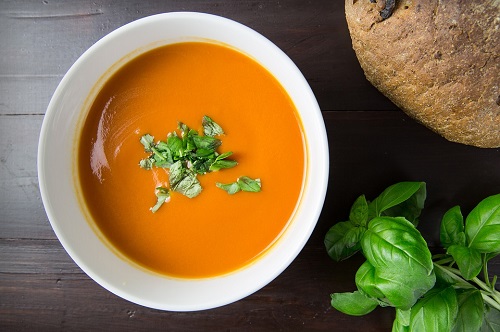 Healthy food can be warming too
Make it a point to include nutritious foods in your diet all year long, regardless of the weather. Make sure that the ingredients you choose are fresh and not processed. Opt for items that are low in sugars and fats. At the same time, they should be high in antioxidants, fiber, protein, and vitamins. Also make sure that you drink a good amount of water.
Aussies prefer increasing their intake of wholesome foods such as beef, lamb, chicken, brown rice, potatoes, cheese, pasta, mushrooms, zucchini, and eggplant, made in innovative ways. They also spice up their dishes more than usual in winters, as the heat gets the blood flowing and warms them up from the inside.
An exhaustive list of healthy recipes, using local produce, especially for the winter months can be accessed here.
Plan to stay active
There is nothing better than snuggling under a warm, soft blanket with a mug of steaming hot chocolate and an interesting book on a cold day, is there? Not to the Australians. While the rest of the world gets less inclined to venture out in the winters and even getting out of bed may seem like a task, many people keep warm by increasing their activity levels when it gets very cold.
It is a well-known fact that our body temperatures drop when we sit still for a longer period of time and this causes us to feel cold. Many of the locals keep fit and warm by signing up at a gym or by taking up an indoor sport, which could include doing a few laps in a heated pool. Some invest in exercise equipment at home, which they can use any time. Others get involved in other types of physical activities, like walking in malls, cycling to work or raking the backyard.
Fortunately, if household chores and a strenuous commute to work don't motivate you to stay active, there are other ways to exercise your mind and body, even at this time of the year. Winter sports are a great form of exercise too and can help you keep warm when it is freezing cold.
Exercise can help to keep you warm and healthy
If sports like skiing and snowboarding sound exciting, you should head to the mountainous regions and hit the slopes. The Victoria Alpine region is an excellent place to enjoy the winter and get some physical activity at the same time. Perisher is the largest ski resort and Australia's most popular winter holiday destination. It is located in the southern hemisphere, amid the scenic Kosciusko National Park and the famous Snowy Mountains. The terrain at Perisher attracts skiers and snowboarders from across the world, thanks to its 4 resort parks and 47 lifts. Book your trip beforehand, for an active and fun-filled winter.
Keep the house warm and cozy
Your electricity bills need not rise as the temperature drops. All you need to do is use a few simple, yet effective strategies to warm your home, without turning on the heater for several hours a day.
First, take stock of where all your windows and curtains are placed; check which ones let in the most sunlight, at which time. Based on your observations, open your curtains to allow maximum heat and draw them shut when the sun is gone to keep out the chill.
If you have any unused rooms in the premises, keep them locked during this time of the year. Shut the doors of rooms at all times, especially if the heater is on even for a short while. Of course, the cold air easily creeps in from underneath the doors so get some door drought blockers. "Snake" stoppers are inexpensive and highly effective. The best part is that you can easily make these at home. Cover up your bare floors with mats and rugs. Do the same thing with countertops and tabletops if you can.
If these tricks don't help in heating up the place to your satisfaction, use a hot water bottle or a blanket to stay warm.
Things to do in Winter
Hitting the ski slopes in New South Wales and Victoria is one of the most common winter activities for residents of this country. Some of the other places that are a must for those who prefer the cold include:
• Blue Mountains, New South Wales
• Bunya Mountains, Queensland
• Barossa Valley, South Australia
• The Overland Track in the Tasmania Wilderness World Heritage Area, Tasmania
If you prefer to spend the winter months basking in the sun or surfing the waves there are several spots in Australia that are ideal for you too. Strange as it may sound, the best sunny holiday destinations that make great winter getaways include:
• Broome, Western Australia
• Darwin and Surrounds, Northern Territory
• Hervey Bay and Fraser Island, Queensland
• Port Douglas, Far North Queensland
• Uluru, Northern Territory
You will be surprised at the wide variety of options available to you at this time of the year as many cities host special musical, festive and sporty events in the months of June to September. Vivid Sydney is one such example, where winter becomes playtime for everyone. Other interesting activities for this time of the year include:
• Whale watching on the NSW coast
• Going on an Outback Road Trip
• Participating in the Arnhem Land Festival
• Gazing at the Southern Lights in Tasmania
These are just a few of the most popular recommendations by tourists and the locals. You may find several other activities suitable for winter that pique your interest.
Have you lived in Australia? What did you do during the winter? Share your thoughts in the comments below, or answer the questions here to be featured in an interview.