Coming from the US to Europe, one of the most frequently cited advantages is the overall lower cost of healthcare. Once you have registered with the Austrian health system and received your e-card, you will be entitled to public healthcare that is free at the point of service. This is a huge change from the US system, in which people can easily end up out of pocket due to a health emergency.Beyond the lower payments, though, are there many other advantages to the Austrian health system? How do standards of care compare with what you would have been used to in the US?
Waiting Times In Austria
One of the reasons some people opt to take out private health insurance in Austria is to make sure they are able to see the specialist of their choice.
The standard of healthcare in Austria is generally high, and the country is frequently ranked among the top health providers in the world. Vienna in particular has a number of institutions that have excellent reputations, and it is increasingly becoming a popular medical tourism destination.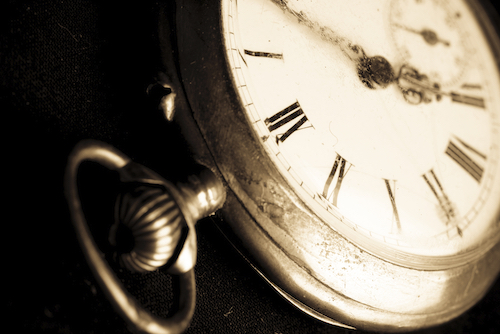 Waiting times are one reason why people take out private healthcare in Austria
The increase in popularity of tourism, however, has meant that waiting times to see even private healthcare practitioners are getting longer. In Austria it is illegal for healthcare practitioners to accept payments solely to bump people up their waiting lists, but there are many reports of this still happening. Sometimes these payments are not referred to directly, but patients with private insurance are able to see doctors more quickly anyway, and sometimes illegal payments happen just to ensure a shorter waiting time.
Wait times for uninsured people can be up to four times as long as they are for those who have private medical insurance. Even in cases where doctors and hospitals are not accepting illegal payments to shorten wait times, the fact that insurance opens up a patient's options to more medical practitioners means that they are less likely to experience long wait times than uninsured patients.
Once you have reached the top of the waiting list and are able to see a doctor in Austria, you can expect the standard of care you receive to be very high, regardless of whether or not you have private health insurance. Doctors are highly trained and come to Austria from all over the world; particularly in the big cities like Vienna, it should be easy to find a doctor who speaks English.
Procedures Not Covered By The Health System In Austria
All emergency procedures are covered by the state health insurance in Austria, as are treatments for all serious medical complaints. However, certain elective procedures will not be covered, and what constitutes an 'elective' medical treatment can come as a surprise.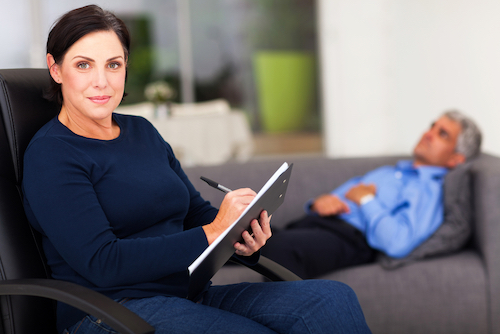 Psychotherapy is not usually covered by the public health system
Abortion, while legal in Austria, will not be covered by your state health insurance unless there is a medical reason, for example if the pregnancy endangers the health of the pregnant person. Elective abortions are only legal during the first trimester, and you will need to consult with a health professional before you terminate your pregnancy.
Although you have to pay for abortions, you can expect to receive a high quality of care in Austria, and due to the country's more liberal outlook, you are less likely to encounter opposition either from doctors or from anti-abortion groups protesting outside clinics than you might in some areas of the US. In Austria, doctors are allowed to refuse to perform elective abortions, but they are not allowed to refuse an abortion if the health of the parent or the baby is at stake.
Psychotherapeutic services are not covered by health insurance either, so you will need to pay for these yourself, or take out a health insurance policy that covers them, if you want to see a therapist. The exception is for mental health emergencies and for ongoing serious mental health issues, for which you will be provided care through your doctor.
If you do need to see a psychotherapist in Austria, you can expect them to be highly trained and able to offer an excellent quality of care. The industry is regulated by the Federal Ministry of Health in the country, and all psychotherapists must undergo both general training in psychology, and a specialisation in psychotherapy, before they are allowed to practise.
There is a wide range of psychotherapeutic care available
The range of therapeutic options available is also very good: you can choose between a variety of different approaches from psychoanalytic to existential.
Specialist Centres In Austria
Cardiovascular treatment and diagnosis is one of Austria's strong points. Clinics such as Döbling and the Radiology Center Vienna have excellent reputations internationally, but some of the top clinics, such as Wiener Privatklinik, will only treat private patients. So while the standard of care is excellent, the prices in these institutions might not be far off what you would expect to pay back in the US.
Austria has an especially good maternity clinic at the Rudolfinerhaus Hospital, again popular with people from all over the world. This hospital also has a specialist ear, nose and throat department providing excellent care.
In summary, the public health system in Austria offers a high standard of general and emergency care to all residents. Moving from the US, you will find most healthcare of the same standard as you would expect back home, but much cheaper. However, if you would like to visit one of the top speclialist clinics, or if you are especially concerned about wait times, then you might find yourself paying similar prices to those you would pay back home. It is therefore worth working out what kinds of procedures you might need, and whether you want to go private for any of them, to see whether taking out private health cover would be a good choice for you.
Would you like to share your experience of life abroad with other readers? Answer the questions here to be featured in an interview!