Pristine beaches, balmy weather, welcoming people and a relaxed lifestyle are just a few things that you are bound to enjoy if you decide to move to the Bahamas. This archipelago state consists of more than 700 islands and 2,400 cays; some of them are almost uninhabited whereas others are packed with houses, hotels and resorts. There is plenty to see, do, explore and experience for tourists as well as residents. While some visitors are attracted to the luxurious amenities this destination provides, others choose it for its laidback lifestyle. The tax advantage that international residents are given is an added bonus.The overall population of this tropical paradise is just under 400,000 people, which includes expats from Europe and North America. The locals are relaxed and outgoing, with a strong sense of hospitality. Many expats have settled in the bigger cities such as Nassau or Freeport. However, some retirees prefer to live in more remote areas, far from the urban hustle and bustle. Since English is the main language of business and communication, most migrants feel right at home. French and Creole are also widely spoken on the islands.
To live in the Bahamas, migrants need to have either a legitimate offer of employment or should be able to prove that they can support themselves financially without having to work. While it is one of the richest (and most expensive) places in the Americas, with a stable economy, migrants can find it extremely difficult to get a job in this country, unless they have specialized skills or education with ample prior work experience. Very few expats therefore move to this nation for professional purposes. If you have the resources, you may want to think about setting up your own business and being self-employed instead.
Some expats try their hand at freelancing or operating their business from home in the Bahamas without getting their firms registered. Do keep in mind that you need to obtain the necessary approvals from various governing bodies, even if you plan to be self-employed. Of course, it is imperative that you familiarize yourself with the legalities, policies, procedures and regulations of starting your own business as an expat in the Bahamas. Here is a brief guide that you may find useful.
Establishing A Business
The minimum capital investment for setting up a business in this country is Bahamian $500,000 (US$500,000; €424,070; £376,000).
All non-Bahamians and permanent residents must obtain an approval from the Bahamas Investment Authority (BIA) if they are interested in running a business in this country. The BIA is the administrative arm of the National Economic Council (NEC) of the investment board, a division of the ministry of finance. The BIA functions from the Prime Minister's office and is the gatekeeper of any kind of direct foreign investment in the nation.
Before putting in your application, make sure that you prepare a detailed and accurate proposal about your business. This should include all the prerequisites that have been laid down in the project proposal's guidelines, which has been issued by the BIA. There is a checklist of documents that you will also be required to submit, along with your application and proposal.
You will have to follow these steps to process your application:
• Submit your project proposal and the relevant paperwork to the BIA.
• Wait for the BIA to go through your application and forward it to the NEC for their consideration.
• Depending on the nature of the business you are venturing into, the relevant government body will then be consulted. These could include the ministries of environment/works and transport/housing, the respective family island local government or the Bahamas Environment Science and Technology (BEST) commission.
• After the determination is completed, the BIA will send you their response in writing. If the outcome is in your favor, you will be issued a 'project approval in principle'. This approval is subject to the fulfillment of certain stipulated conditions as well as meeting all the government requirements.
Do keep in mind that the approval is attached to the investors and not the project. This means that the approval for the same project cannot be reassigned to other investors without the BIA's written consent.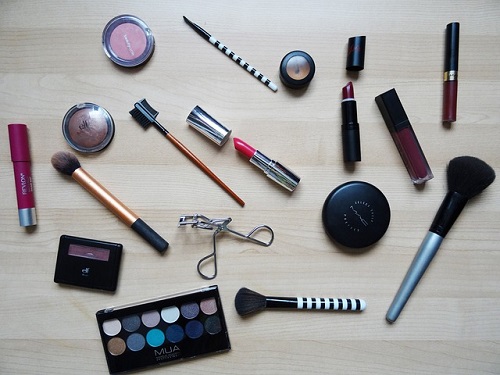 Cosmetics companies can only be run by locals
There are two types of companies that you can choose to set up in the Bahamas. The first is to register a new firm altogether; secondly, an existing business from overseas can be registered as a foreign company locally. Look at both the options carefully and then choose the one that is the most suited to your work.
Business Options to Consider
As a part of the national investment policy, the BIA has assigned a few specific kinds of businesses, which they try to protect for the local citizens as a rule. Certain sectors in the country are therefore reserved for 100 percent Bahamian participation, and you will need steer clear of them. These sectors are:
• Advertising and public relations
• Appliance and auto service
• Beauty and personal cosmetic companies
• Building supplies distribution (domestic)
• Construction (except special structures for which global expertise is required)
• Domestic newspapers and magazine publications
• Import and export trade commission agencies
• Operations concerning shallow water scale fish, crustaceans, sponge fish and mollusks
• Public transport
• Real estate and domestic property management
• Restaurants, bars, cafes and nightclubs (apart from specialty, ethnic and gourmet establishments)
• Retail and wholesale operations
• Security services
The sectors that are targeted for direct foreign investment are:
• Agro industries
• Airplane services
• Assembling services
• Banking and financial services
• Captive insurance
• Food processing
• High tech services
• Information and data processing
• Manufacturing of lights (for export purposes)
• Off-shore medical centers
• Pharmaceuticals
• Ship repairing services
• Tourist resorts
• Upscale condos, second home development and time sharing
As an expat, you are also eligible to engage in the distribution of any product that is produced locally.
Obtaining A Business License
Under the business license act, everyone who earns an income as a freelancer, entrepreneur or businessman or woman must obtain a business license and pay a license fee every year. After you get approval from the BIA and from your legal operating entity, you will have to apply for a license from the Business License Unit (BLU). This is a division of the ministry of finance that works in collaboration with the BIA. The BLU follows the same guidelines about the areas reserved for the locals as the BIA does.
When applying for your license, make sure that you mention the nature of your business. If your firm is operating in several different areas (for example, hotels and restaurants) a separate application will have to be submitted for each, meaning you'll get a distinct license for all the required areas. The application fee is Bahamian $100 (US$100; €85; £75) per license. Make sure you provide the required paperwork, which includes the proof of incorporation and national insurance registration.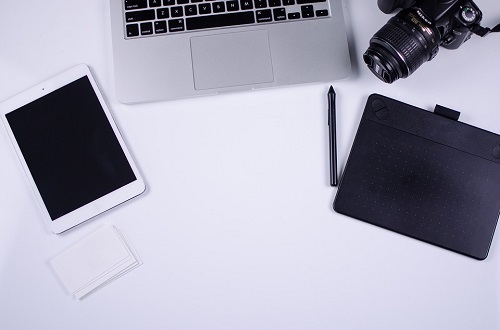 The tech industry is a good one in which to start a company
After your firm has been properly established, the business license must be renewed on a yearly basis. The annual fee you pay for this will depend on your company's turnover. The last day to apply for the renewal is the 31st of January. You also have to ensure that license tax is paid by or before the 31st of March.
Since July 1, 2015, businesses with an annual turnover in excess of Bahamian $10,000 (US$10,000; €8,500; £7,500) have to submit their financial statements to support the renewal procedure. The paperwork should be for the preceding calendar year, irrespective of the accounting period of your business. All documents must be certified by a qualified accountant. Since January 1, 2016, people have also had the option of filing their renewal applications online.
You are liable to pay a fine if there is a lapse or even a delay in obtaining or renewing the license. The penalties in effect since January 1, 2016 are:
• Bahamian $100 (US$100; €85; £75) for a delay in filing or for the late notification of inactivation or cessation of the company
• Ten percent of the tax liability in the case of late payment
For more information, it is best to get in touch with the office directly, which is located at:
Business License/ Valuation Unit
Frederick House, Frederick Street, Nassau, New Providence, The Bahamas
Tel: +1 242 322 5200/2, +1 242 325 2233, +1 242 325 1171
Email: businesslicenceinquiries@bahamas.gov.bs
Taxation
Expats working or doing business in the Bahamas do not pay personal income tax, corporate income tax, capital gains tax or inheritance tax, although property taxes do apply. Besides the Value Added Tax (VAT) of 7.5 percent, which was introduced in 2015, the main source of revenue for the local government is the tariff levied on all imported goods. Moreover, you may pay anywhere between 0 and 200 percent duty on imported goods, depending on the type of item you are purchasing or bringing into the country. There is an additional seven percent stamp tax levied on goods that are imported for business purposes.
You should note that while expats are not required to pay a personal income tax, they are liable to make contributions towards national insurance. It is important to check with a lawyer about the amounts and the procedure to make these payments.
Business Culture
It is important to bear in mind that despite their laidback culture, the Bahamian people have high professional standards. They expect the same attitude from migrants working or running a business in their country. This means that you should always address your stakeholders with their titles and surnames, unless you have been invited to call them by their first names. When in professional settings, local people tend to take longer to move to first names when compared to other places.
When setting up an appointment with prospective clients or other stakeholders, make sure that you get a definite confirmation from the other party in advance. Many meetings take place over lunch, rather than dinner, and while there may be an agenda, no rigid schedule is followed. Always arrive on time or preferably early for business meetings.
It is advisable that you dress formally for all official interactions, preferably in a conservative business suit. Bahamians tend to shake hands when they meet, and often exchange their cards too. There is no formal ritual for exchanging business cards but it is best to stick to the generic dos and don'ts that are followed globally.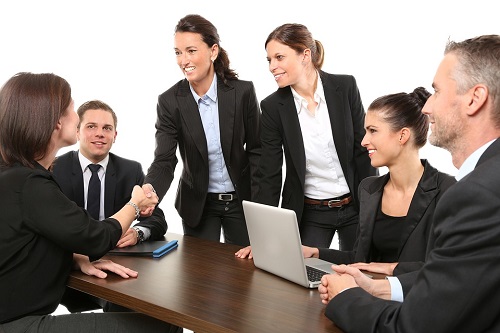 Business standards are high in the Bahamas
The protocol for exchanging gifts in a business environment is relaxed, meaning it is okay to present your clients with something that is not too expensive, like a bottle of wine, chocolates, flowers or a souvenir from your home country. If you receive something from an associate, make sure that you open the present in front of them.
When doing business in the Bahamas, do keep in mind that most organizations tend to operate on a more stringent financial margin and will therefore offer a significantly less favorable access to credit when compared to firms in the US. If you are working with someone for the first time on a major, high value assignment, it may be a good idea for you to ask for a deposit or an advance payment.
Setting up a business or being self-employed in the Bahamas can be quite a complicated procedure, and any errors could result in severe repercussions, such as the cancellation of your visa. It is therefore imperative that you get all the required documents, approvals and permissions beforehand. You should consult an attorney or a licensed agent who is familiar with the local laws and can guide you through the entire process for a fee. Many of them will also help you obtain the required paperwork at an additional charge.
Further reading
• Bahamas Law
• Bahamanian Government's Website
Have you run a business in the Bahamas? Share your experiences in the comments below, or answer the questions here to be featured in an interview!