The appeal of working in the Bahamas is an obvious one, and even its name has come to stand for an idyllic tropical island lifestyle. But to many, the idea of actually relocating sounds more like a pipe dream than a genuine possibility. In reality, however, there is usually a range of vacancies available in the Bahamas, from positions within tourism and hospitality to construction work.
In saying this, anyone considering a move to the Bahamas should be aware that the region has recently been very badly affected by Hurricane Dorian, which has decimated businesses across the islands and put thousands of people out of work. Hospitals and schools have been destroyed. Thus, if you want to work in the Bahamas, it might be worth waiting until they have recovered from this disaster, unless you have a background in disaster relief and wish to contribute to the hurricane restoration effort.
What are the legal requirements for foreign employees?
The legal requirements involved in applying for employment can be lengthy and complicated. The Department of Immigration says that if you want to work in the Bahamas for a period of more than 90 days, you must first be authorised to do so by obtaining a valid work permit issued by the Department of Immigration. If you intend to work for up to 90 days, you must apply for a short-term work permit. Note that the Bahamian government is prioritising local personnel over foreign workers where possible, so your employer will need to show that they have made an effort to recruit local personnel and that you are the best person for the job.
For a long-term work permit, you will need to submit the following documents:
• $200.00 non-refundable processing fee (payable by cash, credit/debit card, postal money order or bank certified cheque)
• Letter of Request addressed to the Director of Immigration
• First Schedule Form 1 application with $10.00 Bahamian postage stamp (legible and notarized)
• your medical certificate (dated no more than 30 days before the submission of the application)
• your original police clearance certificate – required of applicants ages 14 years old and over (this must have been issued no more than six months prior to submitting your application, and must cover five years of residence)
• two current passport photographs, with a white background and your name printed on the back of each (photo size must be 2 x 2 inches)
• a copy of the biographical data page of your current passport (this must have a minimum of two months' validity)
• a copy of the biographical data page of your employer/sponsor's current passport (if employer is a non-Bahamian, evidence of immigration status is also required)
• Labour Certificate with Notification of Vacancy from the Bahamas Department of Labour
• nationally circulated newspaper advertisements (the job must have been advertised for at least 3 consecutive days)
• two written references from previous employers (provide telephone contacts and email addresses)
letter of release from applicant's previous employer (if applicable)
• a copy of the valid Business License, Certificate of Incumbency or • Certificate of Incorporation of employer/sponsor
• a copy of employer/sponsor's National Insurance Card/Certificate
You may also need specific letters of authorisation from the local authorities that govern your particular professional field. For example, doctors must have a letter of authorisation from The Bahamas Medical Council.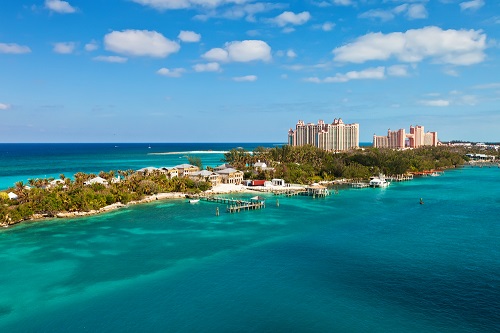 The legal requirements involved in applying for employment in the Bahamas can be lengthy and complicated.
Are any skills in particular demand?
At the moment, the country remains seriously challenged in the wake of Hurricane Dorian. Bahamian job boards have been advertising some specific skills posts – for example, for quantity surveyors – in relation to hurricane restoration work. Prior to this, experts warned that the country suffers from a serious skills gap in relation to soft skills and technical skills. Bahamian employers find it hard to fill such posts with local personnel, so this may be a good opportunity if you have the right skill set.
What are typical working hours and annual holiday entitlement?
Typical working hours consist of an eight-hour day, for five days per week, thus 40 hours per week. Usually, businesses are open from 9 a.m. to 5 p.m. each day, and are open at 10 a.m. on Saturdays.
If you have been working for your employer for a year, you will be entitled to two weeks of annual leave. This will increase alongside your length of employment. In addition, there are 11 public holidays.
The national minimum wage in the Bahamas is fixed at US$210 per week, but trade unions are currently lobbying to have this increased.
If you are pregnant, you will be entitled to 12 weeks of paid maternity leave, on the condition that you have been working for your employer for a designated one year. You will not receive your full salary, however. Paternity leave is not enshrined in law and you must negotiate this separately with your employer.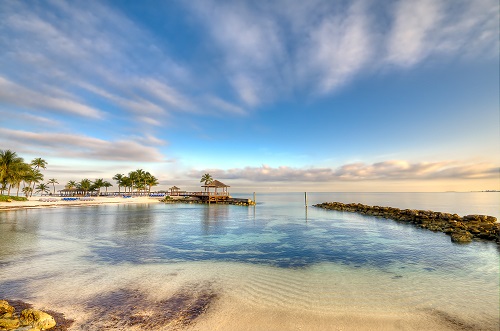 In the Bahamas, employees are entitled to 12 weeks of paid maternity leave.
Can my spouse work?
Your spouse will not be eligible to work under your visa, unless you are a Bahamian national, and must therefore apply for a separate work permit.
Are speculative applications to companies common?
You can make speculative applications to companies in the Bahamas.
What is the best method of finding a job?
Online job boards and recruitment agencies are your best bet, especially those which govern your particular sector.
What is the recommended format for CVs/resumes and covering letters?
A standard CV/resume should be acceptable. English is the official language of the Bahamas, so you will not need to have any information translated.
Which questions are illegal / can be asked in an interview?
Employment law prohibits discrimination on the basis of race, creed, sex, marital status, political opinion, age or HIV/AIDS.
Qualifications and training
Certified English translations are required for each foreign document submitted, and these should have a Bahamian $10.00 postage stamp affixed. If you are an English speaker, this will not be relevant to you.