The Bahamas remain a popular destination among many British expats. With a pleasant lifestyle, beautiful scenery and a level of familiarity – having been colonised by the British several hundred years ago, the Bahamas pose no problems to anyone who has English as their first language – the region is definitely a destination of choice.If you have money to invest in property, you should have no problems obtaining the relevant permits or visas, particularly if you have B$500,000 or more to invest. Do note that this amount may be about to go up to B$1 million; the government has said that they're intending to raise the amount, but doesn't seem to have implemented that yet. If you're already engaging in the property process, don't worry, you should fall under the lower threshold.
A guaranteed income will also make you popular, since the government has been directly trying to attract wealthy expats and as a result, it's one of the easier places to which you can relocate. You can apply for a home owner's card, an annual residency permit, or a permanent residency permit. Buying or leasing property will assist this process with these permits, but it's not obligatory; you're still likely to be able to obtain residency for at least three years and probably more.
What Are The Disadvantages?
The standard of living in the Bahamas remains high, but so does the cost of living compared to other expat destinations such as Belize. Most commodities need to be imported and residing here does benefit those who already have a degree of personal wealth. It's the third richest nation in the Americas, after all. However, the cost of living is offset by the tax benefits, so it's swings and roundabouts.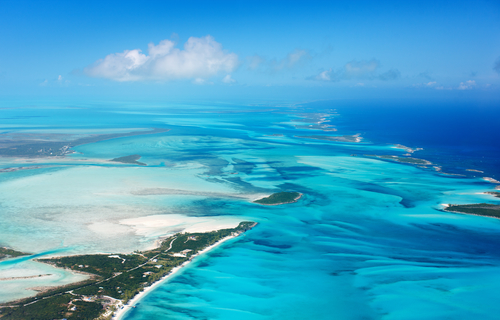 The cost of living in the Bahamas can be high
If you're leaving your heirs behind in the UK, it's also well worth investigating the issue of inheritance tax, since you may well still be liable for this even after years spent abroad.
The crime rate can be quite high in certain areas of the Bahamas, so do your research before you go.
What About My Pension?
The Bahamas are obviously an option for anyone who has a pension, but there are a number of ways of managing this:
• you can be paid into a Bahamian account directly
• you can be paid into a bank account in your home country, then transfer any monies yourself
Whichever option you choose, it would be a good idea to consult a pension advisor, your private pension group or the relevant government department in your home country first, and then to consider exchange rates, as these may make a difference to the option that you select.
The British government website has a special section for British people who are planning to move to the Bahamas. The National Insurance Board (NIB) is responsible for organising and administrating retirement benefits. You'll need to contact them to check how non-Bahamian people can apply for retirement benefits. You can also consult the Central Bank of the Bahamas to find out more about opening a bank account.
Remember that although the Bahamas does not have income tax, there are still property taxes, national insurance and import duties to contend with. Plus you may still have to submit a UK tax return. Contractor Taxation gives advice on how to manage your taxes if you're living in the Bahamas. Britain and the Bahamas have a double taxation treaty, so you don't have to pay two lots of tax, but unless you're only earning investment income, you may still need to register with both HMRC and the Bahamian taxation authorities.
What Is A QROPS?
You might also want to look at a Qualifying Recognized Overseas Pension Scheme (QROPS Bahamas), which allows your UK pension to be transferred offshore, thus reducing your tax burden. This means that you won't have to pay tax on your pension to HMRC and after a decade, you won't have to report to the British tax authorities anyway.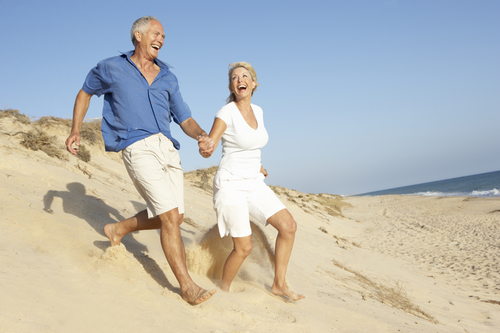 A QROPS scheme may be the best plan for you
Note that you don't have to transfer your pension to the Bahamas; it's possible to move it to somewhere like Gibraltar, although keep an eye on Brexit as this might affect things. This means you could leave your pension to grow tax-free in another country and then transfer it. Do note the residency requirements; in order to take part in a QROPS, you need to be non-resident from the UK for a five-year period.
There are several criteria you must satisfy in order to be eligible for a QROPS:
• You must have a UK pension(s) (excluding state pensions) of any value
• You must be planning to, or currently, live overseas
• You must not be planning to return to the UK, or be out of the UK for a minimum of five years
• You must not have already purchased an annuity
If yours is a final salary scheme, then the scheme should not be already in drawdown
• You will need an investment allocation
The Expatra website suggests that advice and planning are, as always, crucial. Ensure you're aware of the tax situation before you leave, including any future tax liabilities, and talk to an experienced pension advisor before placing your finances offshore.
One expat comments:
"[The] Bahamas is not a place that you will retire to with plans to extend your nest egg. The cost of living here is rather high and if you are looking for a place that will allow you to stretch your dollars then look at one of the family islands or another destination. The banking system is quite difficult for foreigners so be prepared to show a lot of paperwork to prove your money is legit and not from criminal activity. The attraction of New Providence for us was the ease of travel, proximity to the USA, English speaking language and favorable tax laws."
Useful links
UK Government Website
NIB Bahamas
Central Bank Bahamas
QROPS Specialists
Experts for Expats
Have you lived in the Bahamas? Share your experiences in the comments below, or answer the questions here to be featured in an interview!