Whilst it's often thought of as the centre of continental bureaucracy, Brussels has so much more to offer than just the European Parliament. With its quirky atmosphere, incredible waffles and flavoursome beer, it's easy to see why so many people want to live here.However, due to high property costs in the Belgian capital, many people choose to rent property in Brussels as opposed to buying one. And as with many countries, when renting property as an expat, there's a variety of information you need to know.
Understanding Rental Agreements
Setting Up Your Lease
Once you have chosen a property to rent, the landlord will provide a leasing agreement for you to sign. By law, you're required to have a comprehensive household insurance certificate. This must be put in place prior to the signing of your lease agreement, as proof of insurance needs to be shown to the landlord. Once the contract is signed, a security deposit will be taken and a payment schedule set up.
It's important to know that all leases in Belgium have to be registered with the local office of the receiver of registrations and ministry of finance. Don't listen to any landlord who attempts to discourage this, as without the proper registration process you won't be entitled to your tenancy rights, and you could face your rent increasing or eviction without notice. Plus you can be fined for forgetting this formality, so it pays to have your paperwork sorted!
The leasing agreement will include an inventory list and condition report together with details of any additional rooms or privileges to which you are entitled. For example, you might have access to a laundry room, garage, storage facility or parking space.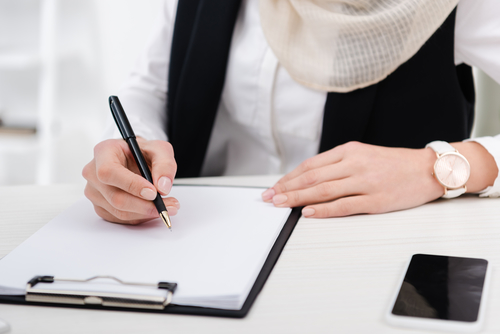 Make sure you have all the necessary paperwork signed
Once the leasing agreement is signed, a security deposit will then be taken and a payment schedule set up. The leasing agreement will include details of how much the monthly rent is, when it is due and any penalty fees which may be applicable in the event of late payment.
Terminating Your Lease
If you want to move house, you are entitled to terminate your lease. However, each rental agreement will have different stipulations on when and how you can do this. Most rental agreements stipulate that landlords must be given three months written notice. There are certain instances where terminating a lease early can result in penalty fees, which will vary in cost depending on how far into your rental agreement you are.
At the end of a tenancy, an Etat des Lieux will be scheduled. This is the final meeting between the tenant and the landlord, where an independent contractor will review the property and assess its state to determine how much of the deposit is to be returned.
As a rule of thumb, properties must be left in the same condition they were found in. However, as with any paperwork, ensure you read the contract! Some landlords can be sneaky and try to include a clause which stipulates that the apartment must be returned in perfect condition, rather than the condition it was in when you began renting. Keeping detailed documentation of any changes, purchases or that you have made to the property can help with this review as it will show that you've taken measures to improve the household. However, this does not guarantee that your deposit will be returned.
Understanding The Costs Of Renting Property In Brussels
Rental Costs
Once you have found a property that you're interested in renting, you'll be required to pay a security deposit. This can be anywhere between one and three months rent, so it's important to keep this in mind when budgeting for accommodation costs.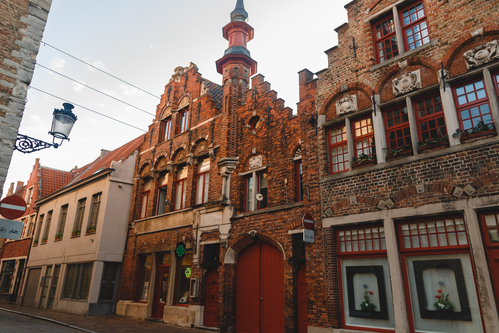 Apartments can be costly so it's important to shop around
The security deposit can often be paid into an interest-bearing account in the tenant's name, which requires authorisation from both the tenant and the landlord in order to release funds. However, many landlords will also accept a banker's guarantee.
Furniture
In many countries, 'unfurnished' means the property still comes with light fixtures, window coverings and the odd kitchen appliance. However, in Brussels, unfurnished means unfurnished. This is one of the reasons why it's important to look at properties in person, so you can ascertain what will be included with your home and budget accordingly.
Landlords have been known to occasionally buy furniture from tenants when they move out, but this doesn't always happen. If you don't want to take all your furnishings with you once you leave, you can ask your landlord whether this is something they'd be interested in.
Utilities
It's important to discuss the details of what's included, as rental properties in Brussels don't generally tend to include utilities such as electricity, water and internet. Some costs, such as property maintenance, may be included but each landlord differs.
Discussing what is and isn't included will help you avoid any unexpected costs. This conversation is also vital to ascertain which responsibilities are yours, and which are the landlord's.
You'll find that, in general, leasing agreements in Belgium are quite thorough and will include details of whose has the responsibility for any guttering, garden or appliance maintenance. However, it's safe to assume that anything a tenant will use every day is their responsibility. In contrast, anything pertaining to the general well-being of a property, such as plumbing, heating, electrical systems or roofing is the responsibility of the landlord.
Choosing Where To Live In Brussels
Brussels is a city of neighbourhoods. Much in the same way Paris has arrondissements, Brussels has communes, each with their own name and four-digit postcode. Each commune has its own local government officials to represent it. These officials are the first authority that both expats and local people alike can turn to with regards to any policies, civil issues or paperwork. This includes registration documents for an expat's arrival, work permits, drivers' licences and more.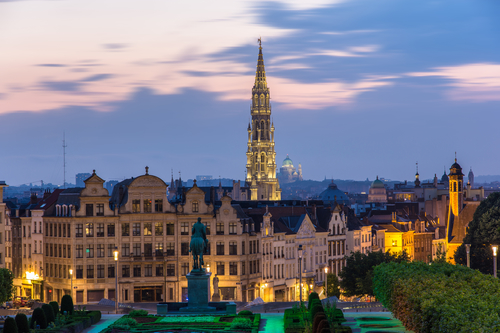 Brussels has a number of popular expat neighbourhoods
The most popular neighbourhoods in Brussels for expats varies, as each individual, couple or family will be looking for something different. Distance to amenities, commute times and work locations can all be factors which influence the decision-making process. Having said this, the most popular neighbourhoods are as follows:
Brussels City
With the Royal Palace, Grand Palace, museums and an abundance of nightlife options, Brussels City has a perfect balance of historical attraction and entertainment. However, it's worth bearing in mind that due to its popularity, parking can be problematic.
Watermael-Boitsfort
Located in the south of Brussels, this neighbourhood has become a much sought after residential area thanks to its proximity to the highway, ease of access to the city and quaint charm, which comes from the clusters of houses and villas available.
Etterbeek
With the shopping districts of Tongerenstraat Jourdanplein, La Chasse and Chez Antoine, together with the renowned market, there's plenty of places to spend your hard earned cash, making this an ideal spot for shopping lovers!
Woluwe-Saint-Pierre
Filled with green spaces such as parks and forests, Woluwe-Saint-Pierre is predominantly a residential area with great places designed for relaxing outdoors. Easily accessible to the rest of the city thanks to the tram and metro stations, parking in this area isn't much of an issue, and the surrounding streets often hide beautiful homes, which are a mixture of apartments, townhouses and larger houses with private gardens. The area is filled with restaurants, shops and a weekly market, which makes it an attractive base for families and young professionals alike.
Ixelles
Ixelles is possibly the most diverse commune in the city. Made up of different neighbourhoods, this commune offers plenty of variety. From the charming upscale neighbourhoods near Place du Chatelain and Place Brugmann, to the African Quarter Matonge and the art deco homes you see around the ponds, Ixelles is one of the most popular places to be in uptown Brussels. The abundance of restaurants, shops, theatres and cinemas in the area mean it's a great place to live for those who enjoy a livelier lifestyle.
Have you lived in Brussels? Share your thoughts in the comments below, or answer the questions here to be featured in an interview!