Banking in Belize was once a haven where secrecy was almost guaranteed. However, over the years, the country has introduced new regulations to help curb tax evasion from residents of the United States. This has led to financial reform, but also more paperwork.Many of the banking institutions in Belize were less than happy about the additional bureaucracy, and they didn't appreciate the new reporting that was required either. The resulting changes led to a few of the international banks in Belize leaving.
However, things have settled down since then. If you're an expat living in Belize, there's now a streamlined process to follow if you're looking to open a bank account there, and this article will tell you all you need to know.
What documents are required to open a bank account?
The process of opening a bank account in Belize differs from in many other countries, and it can occasionally be slow. It's also been reported that expats from the US tend to face more difficulties than expats from other countries. But don't let that put you off. Instead, be patient and polite. It's worth compiling the following documents so that you have them ready:
• Proof of identity – you'll be required to present two forms of identification, such as your passport, birth certificate or drivers' license
• Proof of residence – you can use a utility bill, such as for gas, electric, water, or cable
• References from your bank – you'll need two, but if you don't have two bank accounts, then you may be able to get a letter of reference written by a Belizean who has an account with the bank you're looking to open an account with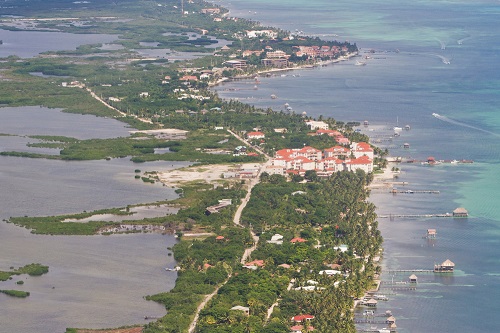 The process of opening a bank account in Belize can be slow
The documents required will vary from bank to bank, so if you have a particular bank in mind, it's advisable to call or visit them to check what their exact requirements are. Commercial banks, for example, may have different criteria for opening an account if you're looking to do so to buy property in Belize.
It's important to note that if you're looking to participate in Belize's Qualified Retirement Program (QRP), you must deposit 24,000 USD into the account each year.
Once you've compiled the necessary documents, there are numerous banks you can choose from. Whilst most offer similar accounting services, there will be slight differences in the account types, with regard to transaction fees for example. The following banks come recommended:
• Belize Bank
• Scotia Bank
• Atlantic Bank
There are also various other banks available, such as:
• Caye International Bank
• Heritage International Bank & Trust
These serve both local and international clients, as many people choose to bank with them for their off-shore accounts. These banks are all regulated by The Central Bank of Belize, and you can open both current accounts and savings accounts with them. However, if you're looking to open an off-shore account, you should note that there's a minimum deposit of between 1,000 and 5,000 USD, with the exact amount depending upon the account type you open.
Do I have to be in Belize to open an account?
In order to open a bank account, you'll need to head to a local branch, taking with you the documents mentioned above, and speak to an advisor. Opening hours for banks in Belize often vary between branches, but most banks are open until 3 pm on weekdays and close for one hour during lunch.
There are some banks that will let you open an account from afar, either via telephone or online. However, due to so many people using Belize for their off-shore banking needs, banks have started clamping down on this, to be compliant with new procedures. You will therefore need to check with individual banks whether this is an option.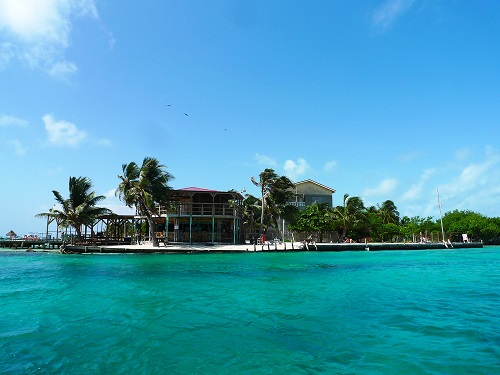 There are some banks in Belize that will let you open an account from afar, either via telephone or online
Before you open an account, you should check with the bank whether there are any usage fees attached to the account. Here are some questions that you may want to ask:
• Is there a monthly charge for handling the account?
• What are the bank's interest rates?
• Do they implement transaction fees?
• Is there a minimum balance?
• Will a charge be incurred when withdrawing cash?
If you're looking to use your account internationally, you should also ask the bank who their correspondent banks are, before you commit to opening an account. This is because international banks in Belize are completely dependent on their correspondent bank relationships, as they're unable to settle foreign currency transactions directly. However, this isn't something you should worry about if you will only be using the bank account for local purposes, such as for your salary and domestic bills.
Once you have chosen a bank, presented your documents, and opened your account, you will receive your debit and/or credit card, along with a cheque book. However, before opening a new account, it's worth weighing up the pros and cons. For example, you should check whether the transaction fees of your existing bank are higher or lower than they would be with a Belize bank.
The benefits of opening a bank will depend upon which country you're moving to Belize from. For example, there are many expats from the United States who live in Belize yet never open a separate bank account there, preferring to use their existing current account instead. Therefore, don't feel like you have to open a bank account. Instead, speak to an advisor to find out what's best for you.