Moving to a new country can be complicated, especially when local processes are different from those in your home country. However, opening a bank account in Brazil is relatively easy, provided you hold a residence visa. This article will walk you through everything you need to know.
What paperwork is needed to open an account?
If you don't have a residence visa (either permanent or temporary), you will be unable to open a bank account in Brazil. Because of this, banks will need to see your residence visa and supporting documents in person. This means that, while some banks offer the option of opening a bank account online, it's easier and more time-efficient to complete the entire process in person at a local branch.
If you are looking to open a bank account in Brazil, then in addition to your residence visa, you'll need to take the following documents to your local branch:
• Proof of your identity – your passport or your foreign identity card (known as a Cédula de Identidade para Estrangeiro or CIE) will be accepted
• Proof of residence – a utility bill is usually accepted for this
• Proof of income – a bank statement from an existing bank is widely accepted, or you can provide payslips/proof of salary from your employer
• Your national tax ID number
Without these documents, you will not be able to open a bank account in Brazil, so make sure you have them ready, before you make your application.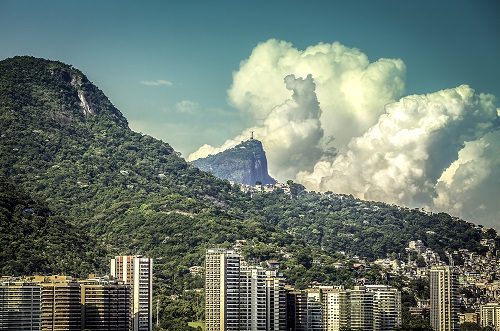 If you are looking to open a bank account in Brazil, then you'll need your residence visa and a number of documents
Which banks in Brazil are suitable for expats?
There are numerous banking options in Brazil, as the country boasts an efficient banking service, but the most popular choices are Santander, Caixa, Banco Do Brasil, Banco Itaú, and Bradesco.
If you already bank with an international bank (such as Santander), it can be worthwhile to get in touch with them directly to see whether they can open an international element to your existing account.
The banks in Brazil are typically open between the hours of 10 am and 4 pm on Monday to Friday, and if you're not sure which account type will best suit your circumstances, it's advisable to visit one and chat with an advisor.
What types of accounts can expats open?
There are numerous account types available, and the one that's best for you will depend upon whether you're investing, borrowing, or just needing something for day-to-day use in Brazil. The majority of expats require an account where their finances are readily accessible, and so the most popular types are:
• A current account (known as conta corrente) – this comes with a debit card and is generally used to pay for daily transactions and other regular bills
• A savings account (known as conta de poupança) – this cannot be accessed as readily, but is used to store money whilst generating interest
• A salary payment account (known as conta salário) – this offers the same usage terms as a current account, but often comes with lower fees on payment transactions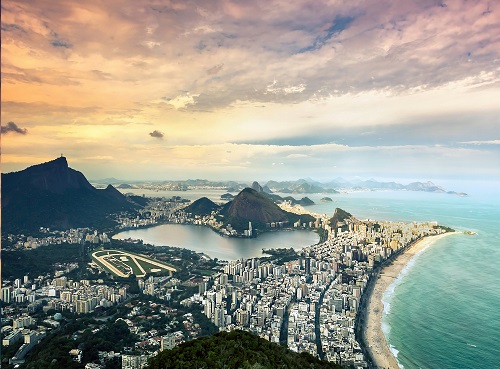 There are numerous account types available to expats in Brazil
If you're not sure what account type is most suited to your financial circumstances, it's best to speak to a few different banks, so that you can see what their product offerings are and if they have any sign-up incentives (such as free travel, phone insurance, or free transactions for a certain period).
Whilst most banks have English-speaking staff working in them, not all branches are equipped to deal with expats and their requirements. So, if you're planning on staying in Brazil for a while and would like to speak to an advisor, it can be beneficial to have a Portuguese-speaking friend or translator accompany you.
This not only helps to ensure that you fully understand the terms and conditions linked to an account, but can also help staff to explain the product's services and features more clearly. This is important, especially when it comes to fees. Bank accounts in Brazil do not tend to operate on a fee-free basis, and so each account will have a handling fee attached to it. This could be in the form of a monthly/annual charge, or a fee that is incurred each time the card is used for transactions or withdrawals.
There are also fees for transferring money. A lot of domestic transfers won't incur a high fee, but if you're planning on transferring money internationally, be sure to look out for the exchange rate and any associated processing costs.
Because you need residency to open a bank account in Brazil, it's only advisable to go down this route if you're planning on staying in the country for longer than one year. If you do decide to open an account, then it's also advisable that you do so weeks before you actually need it. This will provide you with ample time to do your research and to ensure that your bank account is ready before you need it.