Healthcare in Brazil is provided by both private and government institutions, and is considered a constitutional right. All Brazilian nationals and permanent residents are entitled to free public healthcare. Public healthcare in Brazil is provided by the National Healthcare System, also known as the Unified Health System. In Portuguese, it is called Sistema Único de Saúde, which is often abbreviated to SUS. Private healthcare institutions are also available throughout Brazil, for those who hold a private health insurance policy, whether through choice or necessity.The top hospitals in the country are located in Sao Paulo and Rio de Janeiro, and are equipped with the latest medical technology. In more rural areas, adequate medical care can be harder to find, and sanitation standards may be lower.
The healthcare system in Brazil
The healthcare system in Brazil isn't overly complicated, and operates in much the same way as those in many other countries in the western world. It is divided between two sectors: public and private.
Public vs private healthcare in Brazil
The Ministry of Health (Ministério da Saúde) is responsible for public health services, public hospitals (also referred to as Municipal Hospitals) and various other medical services. Any legal citizens, Brazilian nationals and foreign permanent residents are entitled to the free healthcare provided by the government, as long as they are able to produce a Brazilian identification card and an SUS card. Usually this healthcare is provided at a public hospital or medical facility, although in cases where specialised treatment or surgery is required, you may be referred to a private hospital, which will be reimbursed.
Public hospitals in Brazil are quite often underfunded, which means you may experience much longer waiting times than in the private sector. Public healthcare in Brazil overall is considered efficient and of a good standard, but this will depend on which facility you attend. Remote areas often struggle more to find staff and may not have access to some medical supplies.
Around 70% of Brazilian residents use public hospitals, while the rest choose to go private. Private healthcare is either paid with personal funds, or is covered by private medical insurance, which may be provided by your employer. Foreign non-residents can use private medical facilities and hospitals, as long as they are willing to pay. Brazil is one of the leading medical tourism destinations in South America, with an excellent standard of care in most private facilities.
You can find further information on health procedures, facilities, etc. on the Ministry of Health website here.
If you have a private health insurance / medical insurance policy, all you need to do when seeking medical treatment is present your policy number and ID, if you have it on you.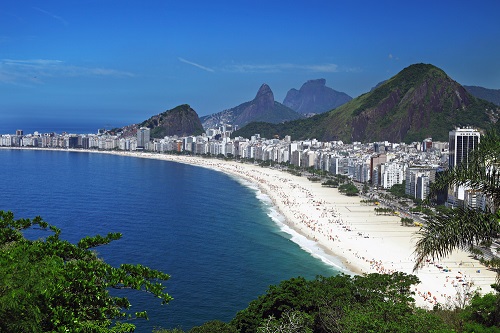 Public hospitals in Brazil are quite often underfunded, which means you may experience much longer waiting times than in the private sector.
The SUS card
Any legal resident of Brazil can participate in SUS; however, it is not a legal requirement. The Public Health / Unified Health System is usually just referred to as SUS. This is a collective term for all supplemental healthcare systems, whether public or not. In order to access any form of supplemented healthcare treatment in Brazil, you will need an SUS card. The latest version of the SUS card is a digitised version, and it now contains a personal identification number. This unique, personalised number allows your medical history and records to be quickly and easily accessed on a central database on the Unified Health System network. The SUS card system was designed to improve better coordination between the public and private health sectors, both of which are regulated by the Health Agency (Agência de Saúde Suplementar).
How to apply for an SUS card
SUS cards can be issued by all Brazilian municipal health offices, hospitals, doctors clinics, and health centres. It is issued free of charge. You should take the required documents, as well as photo ID, to your nearest medical provider facility to register.
In order to obtain your national health card, you will require the following:
A Brazilian identity card or birth certificate
Depending on your state of residence, this may be called a cartão/carteira de identidade, a cédula de identidad, or a Registro Geral (RG).
Proof of residence
Proof of residence can include domestic bills, such as electricity bills, phone bills and health insurance bills, or bank statements that show your full name and address.
Your tax payers number
This is also known as your Cadastro de Pessoa Física (CPF).
Marriage or divorce certificates
This is only required if applicable.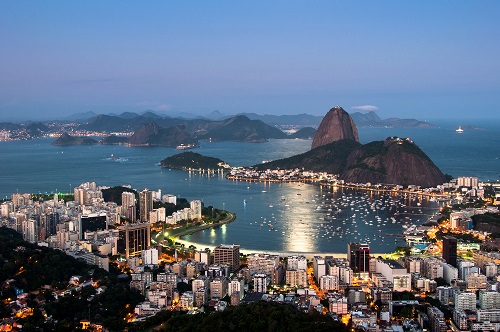 SUS cards can be issued by all Brazilian municipal health offices, hospitals, doctors clinics, and health centres.
Once your application has been successful and you have been issued with your SUS card, you can log on to the Citizens Health Portal (Portal de Saúde do Cidadão), where you can sign up and register a password. The portal is only available in Portuguese. The Citizens Health Portal will allow you to access your own medical records and medical history.
Alternatively, you can sign up to the portal first, and then submit a pre-registration for your SUS/National Health Card. This can lessen the amount of waiting you have to do at the health centre.
You can find out lots more about the SUS card, and watch informative step-by-step videos, on the Cartaosus website – this is in Portuguese.
In addition, the Ministry of Health has launched a free app that gives you access to all the registration information in the SUS system directly on your smartphone. This means that you can also view all of your medical history and medical records on your phone. The app can even provide you with information on waiting times and queues. As well as this, it contains information about both over the counter and prescription medicines, with details about dosage, side effects, etc.
Once you have your SUS card, you can use your unique 15-digit national health number, whenever you seek medical treatment.