The cost of healthcare in Bulgaria will depend on the type of insurance that you have. If you are an expat and are signed up with the national health insurance system, then you will be covered for a range of care and treatment which will be free at the point of delivery, but if you are not insured, either with public or national health insurance, then health care in the country can be costly.However, compared to the USA and some other EU nations, some treatment will be more cost effective and Bulgaria is a destination for health tourism, for instance for dental care and elective cosmetic surgery.
State health insurance costs in Bulgaria
Healthcare in the country is funded by compulsory health insurance contributions, taxes, and out-of-pocket payments, in addition to voluntary health insurance premiums, corporate payments, donations and other funding. If you are an expat resident, and either employed or self-employed, you will need to make contributions out of your salary into the national scheme.
The amount of contributions that you will have to pay will depend on your salary, but there is a very minimal base rate cost of around BGN 15 a month, the equivalent of about £7. Your healthcare contributions will be around 8% of your salary: 4.8% payable by your employer and 3.2% payable by you.
If you are self-employed, you will need to pay monthly healthcare contributions to the National Revenue Agency (NRA). As of 2019, the minimum healthcare contribution is BGN 22.40.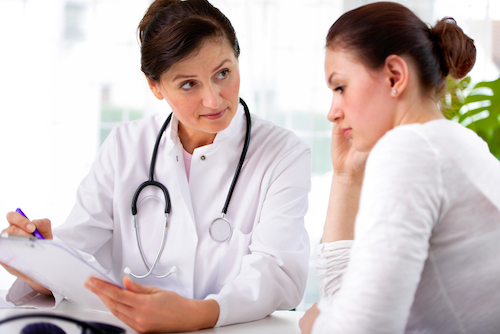 You will need to pay monthly contributions to your state healthcare
You will also be eligible to access Bulgarian healthcare if you are an EU national and if you have an EHIC card, but not otherwise: most countries outside the EU do not have reciprocal arrangements with Bulgaria. Even if you are from a fellow EU state, the EHIC is really only for visitors (people staying less than 90 days in the country) and should not be used as a substitute for comprehensive health insurance.
What is covered by the state health insurance system?
The national health insurance system covers:
• primary outpatient care
• specialised outpatient care
• hospital treatment
• diagnostic tests
• some medication
• gynaecological care
• vaccinations
• emergency care
• ambulance transport
The EU guidance to Bulgarian healthcare also lists treatment that is not linked to health insurance, so even if you do not have cover, you will be entitled to:
• emergency care
• obstetric and gynaecological examinations and medical care for childbirth for uninsured women
• in-patient psychological care
• transplantation of organs, tissues and cells
• mandatory treatment and/or mandatory isolation
• expert assessments of the type and degree of long-term incapacity to work
• medical transport
• assisted reproduction
How much does treatment cost in the public system?
If you are covered by state insurance, then your treatment will be covered. However, if you want to make an out-of-pocket payment to a GP, for example, in order to cut out a lengthy wait in the queue, this is likely to cost around BGN 20.
The minimum daily charge for hospital stays with providers which are contracted with the NHIF is BGN 5.80 for up to 10 days of your hospital stay.
You should be told about any additional costs you may have to cover yourself, but check this with the provider on admittance, if possible. You should also be able to request a specific medical team, a private room or personal assistance upon the payment of an additional charge.
If the hospital is part of the NHIF, your actual treatment will be free at the point of delivery. Once you have been discharged from hospital, you will be entitled to a maximum of two examinations as part of your inpatient care.
It is suggested that you check before you receive treatment that your provider is contracted to the NHIF: if you are asked to pay costs upfront, it is likely that you have found your way into the private rather than the public system and those costs will be non-refundable. They warn you to take particular care if you have been booked in to a doctor's appointment or a hospital visit by a hotel or tourism representative.
Make sure you know whether your treatment will be taking place in a public or private facility
Note that there have been reports of medical staff asking patients to make a 'donation,' in exchange for medical supplies, for instance.
Prescriptions
You can visit any pharmacy in Bulgaria with a prescription, but you will have to pay the full cost for most medication. This is not covered by national health insurance and is therefore non-refundable.
How much does treatment cost in the private sector?
An initial doctor's consultation at the big Acibadem City Clinic, Tokuda Hospital, in Sofia is quoted at around €30. Lab work and medical tests will cost extra.
Bulgaria currently has around 8000 private clinics, described by expat patients as 'well equipped,' and as mentioned, it is a destination for health tourism: prices are in general lower than the USA and other parts of Europe. For example, breast enhancement surgery will cost around €2,500 and a face lift will cost around €1,200. Bulgarian dental prices are also competitive in the private sector, starting at €10 for very basic treatment.
Given some of the issues with healthcare in Bulgaria (limited facilities and long waiting times, for example) many expats choose to take out full private health insurance. Most of the big international providers cover the region. Private cover itself will depend on factors such as your age and any pre-existing health conditions, as well as the extent of the package that you choose.
Would you like to share your experience of life abroad with other readers? Answer the questions here to be featured in an interview!