If you are intending to give birth in Bulgaria, you need to consider your health insurance status: whether you are prepared to give birth in a public hospital under the national scheme if you are eligible, perhaps with some top-up payments for extra facilities such as a private room, or whether you are taking out full private health cover.The quality of maternity care in Bulgaria is mixed, with a higher standard of medical facilities concentrated in the larger cities. Further, although the culture surrounding midwifery is changing, with NGOs pressing for increased levels of training for midwives, maternity care is still heavily medicalised: midwives have less autonomy, a more restricted skill set, and are generally not covered under the NHIF national scheme.
How to decide on a birth plan
A birth plan is a list of what you would like to have happen in labour and beyond, written so that your doctor and midwife know what your wishes and expectations might be. Bulgarian medical authorities recommend in addition that you attend antenatal classes, and consider some of the following points:
• where do you want to give birth?
• who do you want to have with you (e.g. your partner)?
• what kind of birth do you want (e.g. vaginal birth or a Caesarian)
• do you need any birthing aids?
• do you want pain relief, and if so, what kind?
• what kind of birthing environment would you prefer?
Advice from expat mothers who have presented a birth plan is to keep it to one page, and get it translated into Bulgarian. The practice is not common in the country as yet.
Bulgarian maternity care
Once you are signed up with the national health system, you will receive one check-up a month for the first seven months of your pregnancy, including tests for syphilis, hepatitis B and HIV, then a regular check-up once a fortnight until the birth. You'll also be given regular ultrasounds.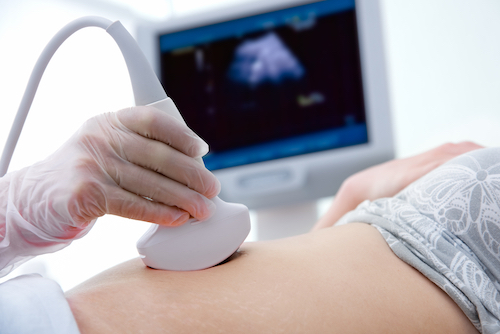 You can expect regular ultrasounds throughout your pregnancy
One expat mum reports that Bulgarian doctors generally don't seem to discuss the actual birth procedure until month 8, but if you're not registered with the national health and tell them that you need to talk about financing, they will give you the information that you need.
If you are paying for treatment, costs are roughly as follows:
• check-up: BGN 15-30
• check-up and ultrasound: BGN 25-40
• 4-D Ultrasound: BGN 90-100
• biochemical prenatal tests: BGN 20-50
• prenatal vitamins: BGN 15-30 for 30 days
If you want a doula present with you , the costs will be around BGN 175-250 for the doula to be with you when you give birth, and BGN 20-40 for individual classes. Doulas are not common in Bulgaria, so you might need to explain the concept to your doctor.
For the birth, if you want a private room, your partner with you, and your choice of delivery team, you will need to reserve this in advance and pay for it, otherwise you are likely to be on a small ward of 2-4 beds (which you don't need to book in advance: once you go into labour, you will be admitted into hospital).
You will need to bring with you:
• proof of identity
• a form (Направление на бременната до родилно заведение) from your GP or gynaecologist
• a medical file (обменна карта) containing the results of all medical examinations performed during pregnancy
• footwear and nightwear
• toiletries
• nappies and baby wipes
If you have a vaginal birth, you'll be in hospital for around three days, or five days following a Caesarian. Your baby may not be allowed in the room with you for very long.
Pain management needs to be a feature of your birth plan, as above: you are likely to be offered a walking epidural, but not nitrous oxide, which is not used in Bulgarian hospitals for maternity care. If you are seeking to have a water birth, then be aware that this is not common outside the big cities, such as Sofia and Plovdiv. Planned home birth is rare, too, and there are no midwives who are licensed to attend you at home, so if you choose this option, it will be at your own risk.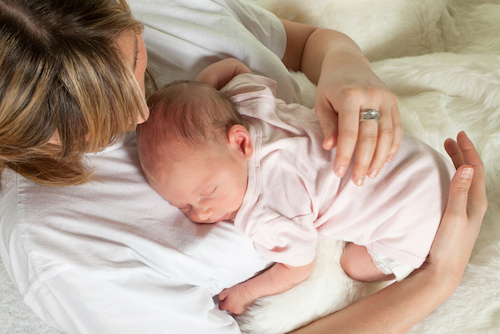 Home births are not common in Bulgaria
Most doctors will stick to relatively natural methods of inducement, with forceps and vacuum suction being used only in emergencies, but they will conduct episiotomies, so if you would rather not have one, you will need to let the doctor know in advance.
If you are not covered by the NHIF and are paying privately, labour costs will be in the region of:
• vaginal birth: BGN 700-800
• caesarean: BGN1000-1500
• epidural: BGN 150-200
• attendance by partner: BGN 80-120
• costs per night in a shared room: BGN 60-90
• costs per night in a 'VIP room': BGN 30-40 (plus an additional BGN 20-30 if you want your partner to stay overnight)
• newborn care: BGN 130-160
• choice of birth team: BGN 100-150
You will need to pay for extras in advance, and for routine costs on leaving the hospital. You may also have to cover some costs yourself, even if you are under the national scheme.
If the baby has Bulgarian citizenship, they will receive free healthcare and will be given monthly check-ups. Your doctor will visit you within 24 hours of your discharge from hospital, with another visit 2-3 weeks later. Your baby will also be entitled to a screening for congenital endocrine and metabolic diseases shortly after the birth. After this, expect monthly check-ups for your child in the first year: the doctor will set up a medical record (медицински картон) for your baby.
If your child is not Bulgarian, you will need to pay: around BGN 450 for the same level of care for the first year, and BGN 300 for the second year.
If you need advice about breastfeeding and other forms of care, contact La Leche League ( Ла Лече Лига).
Will the baby be a Bulgarian citizen?
The maternity hospital will issue a certificate within seven days to register the child's birth and one of the parents will then need to register it at the local Town Hall (you'll need proof of identity and the notification of birth, but it's free).
Your baby will only be a Bulgarian citizen if one of its parents is Bulgarian.
Would you like to share your experience of life abroad with other readers? Answer the questions here to be featured in an interview!