Expats moving back home to Canada have many wonderful things to look forward to. The country is known to be a safe destination with efficient public services, abundant nature and a renowned healthcare system. There is also the joy of being close to family and friends again. However, returning to one's home country does involve some challenges. Some may have to deal with reverse culture shock, while spouses and children who have never lived in Canada before may be faced with culture shock for the first time. The logistics involved in relocating back home and re-establishing a new life can also feel like a formidable task.Each year, many Canadian nationals move home from overseas. To ensure that your move is simple and safe, here is our guide to repatriating to Canada.
18 Months In Advance
About 18 months before your repatriation to Canada, you should be considering the legalities of living and working in the country for you and your spouse. If you have married abroad, you need to sponsor your spouse to become a permanent resident of Canada, which will allow them to live and work in the country, and gain access to healthcare. Sponsoring spouses can take up to 12 months after the application is made. Since there is considerable work involved in preparing the application, it is wise to start the process at least 18 months before your expected move.
If you have had children abroad, they automatically become Canadian citizens, but this must be recognized by the government. While you begin this process, you can also apply for their passports, since they have dual-citizen status and require a passport to enter Canada. The passport will also serve as primary identification at the time of registering for healthcare. If you plan to buy a property in Canada, 18 months before your move is a good time to start planning that.
One Year Before Your Return
A year before your return, you might want to start considering where you would like to reside in Canada, especially if you don't already have a home, job or relatives in the country. Keeping in mind your goals and values, you can choose a Canadian region and city that suits your needs.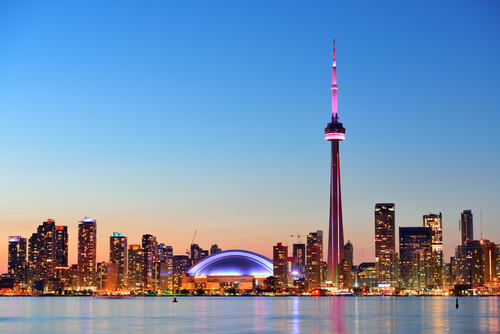 Toronto is a popular city with a liberal feel
Cities such as Toronto, Vancouver, Ottawa and Montreal are more liberal and modern while London, ON has a more conservative atmosphere. British Columbia is the place to settle down if you like closeness to nature and outdoor activities. It is likely that your stint abroad has changed you, so you may want to try out new things instead of settling back into your old Canadian life.
If you own a house in Canada, you may want to rent it out before your arrival, as if it seems like you are officially living there, this can affect your non-resident status, which can then impact the reduced taxes you may be paying in your host country. If you plan on buying real estate in Canada, think about doing so in December or January, as this is considered a good time for homebuyers. With a home ready for you when you arrive, you can forward your mail and send your household goods on ahead of you. If you are uncertain about the best place to buy a home in Canada, it might be a good idea to rent until you have more clarity.
Your career is likely to be among the things at the top of your list to think about when repatriating to Canada. Based on your skills and experience, look for the appropriate job markets in the country. Toronto is a big, bustling city and provides considerable employment opportunities. Jobs that are more specific to certain sectors may be available in Ontario and Ottawa. If you are bilingual, you may be able to find good job opportunities in Montreal. Victoria is known to have the lowest unemployment rate in Canada.
Managing your finances is another important step at this time. If you plan to keep money outside of Canada, choose the territory you want, open the proper accounts and make some investments. You could consult a financial adviser with an expertise in international banking. Remember that Canada can have a high cost of living if you choose to rent a home and a car, and eat out regularly. If you have stayed abroad for many years and have ensured non-residency according to CRA (Canada Revenue Agency) stipulations, you may not have a credit history. In this case, you may be unable to get a credit card, mortgage or loan. Having a job will solve this problem. The good news is that banks like the Canadian Imperial Bank of Commerce (CIBC) offer credit card options for newcomers, which includes returning Canadians.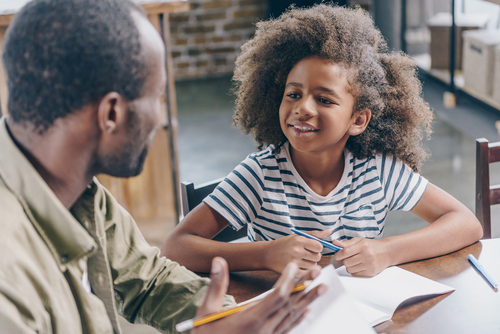 Make sure you have discussed things with your children and prepared them for the move
If you have children, you need to start preparing them for the move. Important family decisions should involve the children, as they impact on them too. This may help with the plans and protect them from feeling overwhelmed. Teenagers, in particular, appreciate being told in advance about what the plans are. You will also need to prepare your children for their new school. Making them aware of the advantages of returning home, such as seeing relatives, having a common language and opportunities to make new friends, can help with the process. Younger children may be attached to certain toys or other items that help them feel secure. Allow them to keep these during the final months overseas.
Vaccinations are an essential consideration when moving with children. Canada does not make it mandatory for children to receive vaccinations at birth or upon re-entry for repatriating Canadians. However, they may be required for entrance into public schools.
Avoid having criminal record checks done from abroad, as this could take months. If you need one for a new job in Canada, have the check done upon arrival.
Six Months Before Your Return
Six months prior to your move, start researching moving services. A good way to get an idea about which moving company to hire is to ask people in your host country how they move their belongings, as there are many shipping services available. One helpful tip is to find out which moving service the local Canadian embassy or consulate uses for the transfer of their employees.
If you plan to return only with your suitcases, you will avoid shipping charges and gain the flexibility and freedom to travel anywhere in Canada. However, you may miss your old belongings, and the costs of buying everything such as kitchen appliances and furniture in Canada can be quite high. Another option is to move some boxes or crates to Canada via airfreight. This will ensure that your belongings reach you very quickly, stay secure and can be picked up at the nearest airport. However, costs can be high, there are weight and size restrictions and if your goods arrive too early, there may not be any place for them to be kept if you don't already have a place to live.
Taking the sea freight route is also an option. This is affordable, and takes a while, allowing you time to settle in. However, security can be an issue and there could be some damage to the boxes. To avoid these issues, you can ship a container through sea freight, which you can lock yourself for maximum security. This means there will be minimal damage, and gives you plenty of space that you can use for shipping bigger pieces of furniture. However, this will cost you a small fortune and your goods can take up to six weeks to arrive.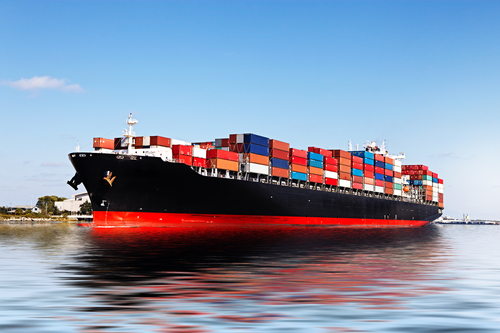 Sea freight can be a good way to ship your possessions
To save money while moving, do all the packing yourself. Ensure that the shipper gives you all the appropriate documents. In order to have your goods cleared by customs in Canada, you require the original shipping manifest and bill of lading.
Sell off the stuff you won't be moving. If you need to sell your car, do so at least a couple of months in advance to get a better deal, and take a short-term lease on a rented car for the remaining duration. If you want to move your car back home, keep in mind that only cars from the US can be imported, and there are specific conditions applicable. You can find out more details on importing vehicles to Canada by visiting the website of Canada Customs.
Try to secure a job in Canada during this time. In Canada, it is easier for an employed individual to get a job than an unemployed one. Networking helps in the job application process. Network with other expats or attend trade fairs. Many Canadian cities have special clubs for those who are new to the city. Contact the Canadian personnel at the overseas branch of your current location, since being expats themselves, they may be ready to help. For those who intend to be self-employed, have your company incorporated in advance and open up corporate bank accounts at least three months prior, so you can begin working as soon as you arrive.
At this time, it's also advisable to look into the legalities of your driver's license. It may be possible to convert your foreign driver's license to a local one in the Canadian province where you plan to reside; however, each province has its own rules.
One Month In Advance
This is the time to transfer your money out of your current country back to Canada or to an offshore account. If larger amounts of money come into Canada in the months after your arrival, the CRA may raise doubts if the money was earned as income after you began Canadian residency.
Obtain a letter from your current employer stating your employment with them, the location of your employment and the duration. This letter can come in useful at the time of paying taxes or when gaining access to healthcare in Canada. Self-employed individuals can bring a copy of their electricity bill or telephone bill. Obtain a letter from your local driver's license authority stating your license history, which you can use to exchange your driver's license in Canada.
Obtain all health records such as hospital records or children's vaccinations.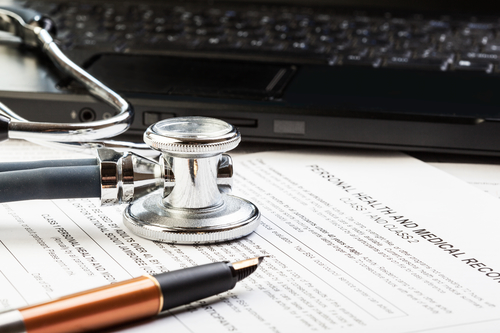 Make sure you have your health records to hand.
Fill out your BSF186 form and place it in your handbag along with other required documents for easy access at passport control at the Canadian airport.
Prepare your application for healthcare in Canada. If you are moving to the provinces of Ontario, British Columbia, Quebec or New Brunswick, you will not receive universal healthcare for the first three months of your residency in Canada.
At The Airport In Canada
Upon arrival at the Canadian airport, you need to have with you your filled out BSF186 form, passports, liquor permit in case you have brought alcohol into the country, immigration papers for non-Canadian citizens, an inventory of the goods you are sending which declares a total figure of the worth of those goods, and proof of your status as a non-resident overseas. Inform the passport control official that you are resuming Canadian residency, and they will direct you to the right official.
At The Land Border
Have your vet clearance papers if you are carrying pets with you. Ensure that you have export clearance from the US if you are importing your vehicle into the country. Every border office in Canada has a contact number for customs and immigration. You can call these numbers if you are uncertain about anything, and you will be given instructions on how to deal with your situation. You can access additional information on the Canadian Border Services Agency website.
Once you arrive in Canada, call the local office of your shipping company and inform them that you have arrived and are waiting for your shipment. They may need you to fill out some paperwork or may provide instructions on dealing with customs clearance.
Have you repatriated to Canada? Share your experiences in the comments below, or answer the questions here to be featured in an interview!