Half of all new migrants entering Canada each year head to Ontario. Sitting at the centre of the country, this is the second-largest and most populous of the thirteen provinces and territories of Canada. Toronto and Ottawa are large, bustling, cosmopolitan cities where expats can enjoy satisfying careers and a huge range of leisure pursuits.
Short-Term Work In Ontario
Most expats who want to work in Ontario on a temporary basis must obtain an employer-specific work permit before they arrive in Canada. This must be applied for at the Canadian Embassy or Consulate in your country of origin. Some individuals are eligible to apply on arrival in Canada or whilst living there, but these are exceptions to the rule.The process will include an interview with Canadian officials. You may also be asked to take a medical exam. You'll need to prove you have a firm job offer from a reputable firm, that you can support yourself financially without any reliance on the Canadian state, and that you have English or French skills at a high enough level to allow you to undertake the work you have been offered.
Once your application has been approved for an employer-specific work permit, you will be given a letter of introduction. This must be given to border officials on arrival in Canada, along with your passport, travel documents and any visa documents you hold.
The border officials will then give you the employer-specific work permit. It will include:
• The name of the employer you will be working for
• The location of the employer you will be working for
• The duration for which you may work for the employer
• The type of work you can do
Your employer-specific work permit will typically last for one year, so if you want to stay longer term you should consider applying for the competitive express entry permanent residence programme.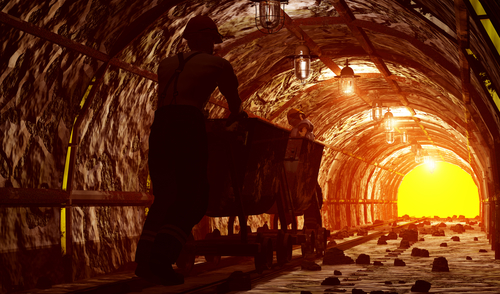 There are plenty of opportunities in minerals and mining
Open Work Permits
Open work permits are also available under specified circumstances. In order to apply, you must fit into one of these categories:
• Permanent residence applicants who have applied to an office in Canada
• Dependent family members of selected permanent residence applicants
• Spouse or common-law partner of specified workers and international students
• Refugees, refugee claimants, protected persons and their family members
• Selected temporary resident permit holders
• Selected young workers participating in special programs
Even if you qualify for an open work permit, you are not allowed to work for an employer who is included on the official blacklist. Employers who have failed to comply with immigration and employment law are on this list.
Also, you are forbidden from working for employers connected with the sex industry. If a business regularly includes striptease, erotic dance, escort services or erotic massages in their services, you cannot work for them under this permit.
Permanent Residence Permits
In 2015, the Canadian government introduced the express entry system to process applications for the federal skilled worker program, the federal skilled trades program and the Canadian experience class. This is a competitive system. Provinces and territories such as Ontario are able to use the system to target those who meet skills shortages in the local labour market, through the provincial nominee programme.
The criteria to be evaluated include your:
• Education
• Skills
• Work experience
• Language ability (by taking the written IELTS test)
• Whether you have any family already living in Canada
Applicants can use the system to create a job match account with Job Bank and find skilled work in Canada.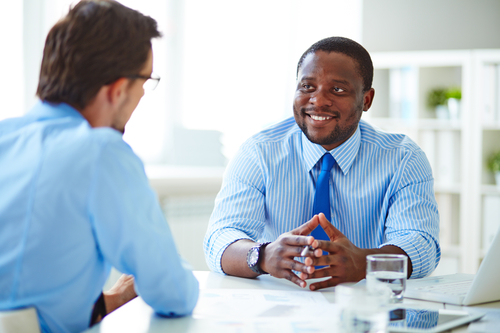 Interviews are an important part of the application process
Once you have been accepted into the pool, you are scored against other applicants. If you are ranked highly enough, you will receive an invitation to make a formal application for permanent residence. If you do not receive an invitation within twelve months, you will need to reapply for entry to the pool.
Successful applications, following personal interview and scrutiny of documentation including medical assessment and criminal records are processed within six months.
Employment
The combination of spectacular landscapes, natural resources and an industrialised economy, along with a fast-growing technology base, means Ontario offers a wide breadth of employment opportunities.
Roughly 70% of Ontario's jobs are in the service industries. Business, finance, tourism and culture provides employment and enhances the lives of people living there. Ontario's 600 golf courses, 272 provincial parks and 44 ski areas provide entertainment for visitors and local alike, as well as supporting local employment.
About $60 billion a year is generated by the financial services sector in Ontario, providing employment to hundreds of thousands of people. With close ties to other thriving sectors in the province, financial services are at the heart of Ontario's economy.
The IT sector in Ontario is innovative and important. The country's "Technology Triangle" includes Ottawa, Toronto and the City of Waterloo, and forms North America's second largest IT region in North America. Those working in the fields of microelectronics, software, telecommunications, robotics, security encryption and mobile payments would find plenty of opportunities in Ontario.
Ontario's natural resources means there are plenty of employment opportunities in the minerals and mining sectors. Nickel, gold, silver, copper, cobalt, zinc, platinum and palladium is mined from the two-thirds of Ontario known as the Canadian Shield. Since Ontario also has a thriving finance sector, markets and capital connected to minerals provide further important sources of work.
Seven of the world's largest vehicle manufacturers operate in Ontario, along with over 700 parts suppliers and more than 500 tool, die and mould makers. Millions of vehicles, worth many billions of dollars, are produced in the province every year. A whole range of skilled manual, professional and managerial jobs are supported within this industry.
Similarly, the aerospace, cleantec, chemical and biochemical industries all need a wide range of technical, professional and management skills to work in modern and innovative companies. The life sciences sector is also thriving.
Finding Job Vacancies
If your current employer doesn't have operations in Ontario that they can transfer you to, you could start by asking friends, family and colleagues if they know anyone who lives there. By forming contacts early, you might get lucky and be put in touch with an employer who needs your skills. Even if you don't, you'll gain valuable information about life in Ontario and maybe even make a friend or two to help you settle in when the time comes to relocate.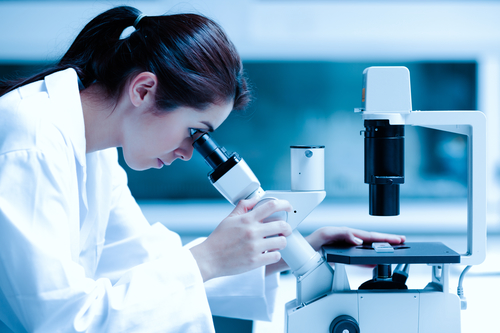 Scientific industries are thriving in Canada
You might find local guidance is useful for your industry. For example, some bank branches prefer to employ people who live locally and are seen as part of the community in which the staff live.
You'll also have to carefully check your qualifications. Some industries require very specific qualifications allowing you to join a regulated body for the profession. Reaching out to a local recruitment consultant may be a useful exercise, both in terms of checking your suitability for the local workforce and gaining the opportunity to apply for vacancies.
If you are looking for a job online, your first target should be the Canadian government's Job Bank. This site has a searchable, user-friendly database containing tens of thousands of vacancies. It allows you to assess which areas are most likely to offer you good job prospects, both geographically and by employment sector.
Working In Canada
It takes a lot of planning and work to get a job and a work permit before you can legally be employed in Ontario. However, if you have the right skills for the many industries thriving there, the move may be the boost for your career and the improvement in lifestyle that you are looking for.

Have you worked in Ontario? Share your experiences in the commennts below, or answer the questions here to be featured in an interview!