Amateur sports participation in Canada is at an all time high, with around 76% of the country's youth taking part in organised sports. According to the Canadian Community Health Survey, approximately two out of three injuries among adolescents were linked to sports.Many organised sports clubs will have their own general liability insurance, but additional supplementary accident policies can also be purchased at their discretion. Participant accident insurance policies can extend cover to all members of an amateur sports organisation or club, including players and coaches, in both games and practices. There are also types of cover that can protect more than just the immediate participants. For example, they can cover referees and spectators.
It is hardly surprising that in a land of brutal sports, such as ice hockey, there are a variety of options on hand for athletes when it comes to obtaining cover for sports injuries. Many of the insurance plans available in Canada are extremely comprehensive. In some cases, various sporting related injuries may even be covered by the country's extensive public healthcare system.
Main cause of sport and activity related injuries
What are the main causes of sports injuries in Canada?
According to statistics provided by the Canadian Institute for Health Information, around 17 million people visit emergency rooms across Canada every year. An estimated 22% of these emergency room visits are due to sports injuries.
The sports and activities causing the most injuries in Canada are:
Cycling
Shockingly, cycling is actually the main culprit for sport and activity related injuries in Canada. In fact, cycling was responsible for 4,268 hospitalisations (across Canada) in a period of only one year! Ontario was the province that had the highest number of accidents, but British Columbia had the highest rate of hospitalisations.
All terrain vehicles (ATVs)
ATVs, otherwise referred to as quad bikes, were responsible for hospitalising 2,834 Canadians in the same one-year period. The highest injury rates were from the Atlantic Canada area, followed by New Brunswick and Newfoundland.
Skiing and snowboarding
Given the nature of these two sports, this statistic is perhaps unsurprising: over 1,700 Canadians were hospitalised after a ski or snowboard accident in the space of a year. The main locales for such injuries included Alberta, British Columbia, and Quebec.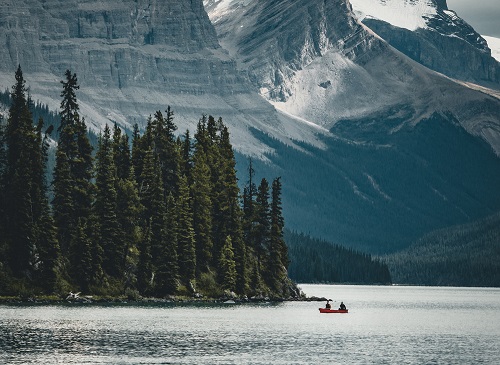 Around 17 million people visit emergency rooms across Canada every year, an estimated 22% of which is due to sports injuries.
Public healthcare for sports injuries
Are sports injuries in Canada covered under the public healthcare system?
You may be able to receive a certain level of cover from your provincial healthcare service, depending on which province/territory you live in and their individual policies. Most athletes in Canada will be registered to receive some medical and dental cover under their provincial sport organisation's annual license. However, this usually only covers acute sporting injuries that occur at specifically approved events.
What to look for in private sports insurance
What are the most important aspects of cover when looking at private sports insurance?
If you or your team/club are looking for private accident liability insurance, there are a number of benefits and types of cover that you may want to consider. For example, you may want insurance that:
• Provides a lump sum payment that can be used at the insured's discretion
• Offers coverage during participation in the activity, as well as travel to and from the activity (if applicable)
• Provides a weekly accident indemnity that can help pay expenses in the event that insured members are partially (or totally) disabled as a result of an accident or sports injury
• Covers accidental death and dismemberment (AD&D)
• Covers accidental para-medical expense reimbursement
• Offers additional benefits, such as inpatient hospital stays, family transportation, repatriation, home alteration, or, in extreme cases, vehicle modification
Alternative cover for sports injuries
What other types of cover for sports injuries are available in Canada?
University medical cover
If you are a student at either a college or a university in Canada, and are a registered athlete there, you will usually have access to medical plans and insurance cover through your educational institute's student services. These plans are often very comprehensive and are provided at a heavily discounted rate.
Athletes CAN
Athletes CAN is run by a group of current and retired national team athletes. National team athletes registered with Athletes CAN are offered medical and dental cover at very competitive prices.
High-risk sports
What cover do I need for participating in high risk sports?
Both amateurs and professionals participating in high risk sports, including coaches, teachers, etc., will usually need to purchase additional insurance cover. The insurance needs to present an appropriate level of cover in line with the risk of the activity being participated in.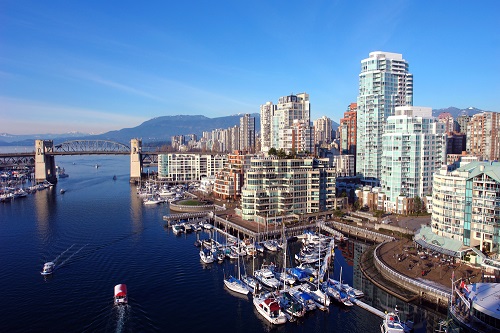 Both amateurs and professionals participating in high risk sports in Canada will usually need to purchase additional insurance cover.
Canadian Athlete Insurance Programme (CAIP)
What is the CAIP insurance programme and who does it cover?
The Canadian Athlete Insurance Programme (CAIP) has been recognised as the most comprehensive insurance protection for sports accidents and 'overuse' injuries in Canada since 1982. CAIP covers all athletes at all levels, both inside and outside of Canada.
All members of a sports governing body (i.e. athletes, coaches, managers and any other officials) are considered eligible for CAIP. A sports governing body can be a national sport organisation, provincial sport organisation or Canadian sport centre. It can also include sports teams, leagues, and clubs.
Overuse cover for athletes tends to be the most popular aspect of CAIP, and encompasses injuries of a chronic nature, such as tendonitis, as well as stress fractures and repetitive strain injuries. CAIP covers services such as athletic therapy.
Athletics Canada provides CAIP cover to athletes who are part of the Canadian Athletics Performance Pathway (CAPP) and the Athlete Assistance Program (AAP). Athletes who do not fall into the two above categories can opt to purchase CAIP privately at their own expense.
CAIP cover comes in the form of bronze, silver and gold packages. You can find out more about CAIP here.