Overall, the Cayman Islands is a great place to give birth in. Not only have you got a beautiful, Caribbean paradise on your doorstep, but you've also got excellent medical care close at hand. The medical professionals who live and work on the three islands that make up the Caymans are all highly-qualified and experienced in their fields. The medical facilities available on the islands are all modern and operate at very high standards on an international scale.In the Cayman Islands, all residents are legally mandated to purchase private health insurance. Health insurance on the islands can only be from a pre-approved provider, so you will not be able to use any international company of your choice. You can find in-depth information about the approved health insurance providers here.
When you find out that you are expecting, the first thing you should do (medically) is register at the Women's Health Centre. The Women's Health Centre is located within the Cayman Islands Hospital in George Town. Alternatively, if you are more interested in private antenatal care, you should choose your private OB/GYN and arrange your first appointment with them.
Birthing options
Unfortunately, those hoping for a holistic birth of some sort – whether that be a home birth, a water birth, or something else – are going to be a little disappointed. All babies in the Cayman Islands are born in hospital; no other birthing delivery is offered on the islands at the moment.
Hospitals
The Cayman Islands Hospital (located on Grand Cayman) is home to eight maternity rooms and three single delivery suites, as well as three single rooms and five double rooms. They also have the only Neonatal Intensive Care Unit (NICU) in the Cayman Islands. The NICU unit provides excellent care for premature babies from 28 weeks onwards. In emergencies, they can also care for babies born even earlier.
CTMH Doctors Hospital (also located on Grand Cayman) is an eighteen-bed, medical/surgical hospital specialising in surgical care. It is also the only hospital with private maternity suites in the Cayman Islands.
It is always a good idea to do a tour of your chosen hospital if possible, in order to familiarise yourself with the space, staff and amenities. If you have (or decide on) a private OB/GYN then you should discuss which hospital they practice at.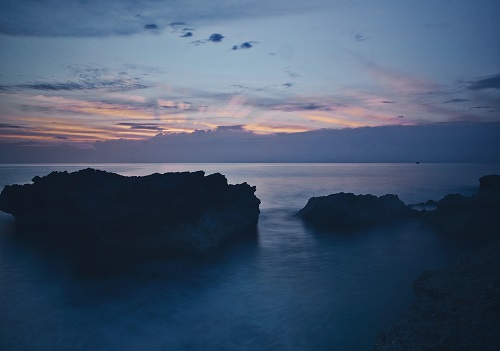 The Cayman Islands Hospital has the only Neonatal Intensive Care Unit (NICU) in the Cayman Islands
Midwife births
In the Cayman Islands, there is an option to decide on a "midwife birth". This can be done through the Women's Health Clinic (the one located in the Cayman Islands Hospital in George Town). If you decide on this option, you will receive expert care from a team of up to 16 highly experienced midwives.
Emergencies
Most high risk pregnancies can be managed in the Cayman Islands in one of the high-quality hospitals. However, in some cases, it may be necessary to transfer the mum-to-be and/or the newborn baby overseas for specialist care. This may be done by a commercial flight or via air ambulance, depending on the circumstances. In the majority of these cases, the medical treatment will be undertaken in the USA.
It is very important to be prepared for this, even if you think it is unlikely that you will find yourself in this situation. Make sure that you have all of your documents in order, and either include your passport and visa in your birthing pack or carry them with you at all times when your due date is approaching. It is also imperative to note that newborn babies require an emergency passport to travel.
If you are unsure about the process at all, you can find out more here.
Birth prep
Childbirth classes
Childbirth classes are often the most helpful environment for you to be in to figure out the right birth plan for you. Many are completely unbiased and non-judgemental, and they provide invaluable information, advice, and support. Classes often cover a huge scope of topics, from pregnancy nutrition and immunisation to family planning and infant CPR. You will come out feeling much more informed and better prepared! You can find classes in the Cayman Islands here.
CaymanParent.com also offers some great resources for childbirth classes, as well as postpartum and lactation consultants and infant chiropractic care.
Holistic therapies
There are various holistic therapies designed for both before and after pregnancy that some people find especially helpful. These can come in many forms, such as pregnancy-safe massages, chiropractic treatments, physiotherapy, and acupuncture. Some women find that acupuncture really helps alleviate their "morning" sickness (which can feel like all day sickness to some expectant mothers). Others find massage very helpful for relieving stress and anxiety and for improving their sleep.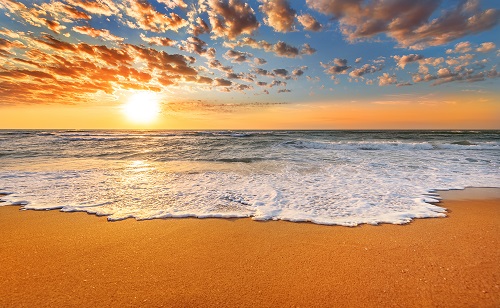 You can access a range of holistic therapies in the Cayman Islands
There are a few websites that you might find useful, depending on your preferences. CaymanResident.com provides a list of chiropractors here, a list of physiotherapists here, and massage therapy suitable for pregnancy or postpartum here. For information on acupuncture and any other alternative medicine available on the islands, look here.
Fitness classes
Pregnancy fitness classes can be a great way to stay fit and healthy, and they can also improve your energy levels and help to regulate your mood. Fitness Connection (Tel: (345) 949 8485) offers prenatal water aerobics classes, and Beyond Basics Medical Day Spa (Tel: (345) 945 2737) offers various treatments suitable for during and after pregnancy.
Prenatal and postnatal circuit classes are offered by Carla at 345 Personal Training (Tel: (345) 926 2117 or email: 345personaltraining@gmail.com). For prenatal yoga classes and workshops, there is Bliss Living Yoga and Kula Kids Cayman. There are also prenatal pilates classes at Energy Essential Fitness. Prenatal fitness classes can be a great way to meet other expectant mums as well!
If, however, you're just not feeling up to being out and about (which is totally understandable), there are some great groups out there that you can join to meet other mums and mums-to-be online. These include Cayman Parents, The Real Women of Cayman and Mummy and Baby Catchup.