Although it is a legal requirement for all Cayman Island residents to take out medical insurance, additional cover will almost certainly be required for anyone participating in extreme sports. This is particularly the case for climbing, sailing and diving, which can all lead to injuries, from broken bones and torn ligaments to decompression sickness.The Cayman Islands benefit from not only a warm climate, but also relatively short working hours, making it possible for residents to take full advantage of the wide range of sporting activities available. The Cayman Islands is a member of the West Indies Federation, and their national team has competed in both the Summer and the Winter Olympics.
Football is the national sport, but rugby, netball, volleyball, cricket, squash, basketball, softball and tennis are all extremely popular. There are various sports clubs and gyms located in the Cayman Islands, which are available to all residents.
Golf
Golf is also a popular pastime, and the Cayman Islands Golf Association was set up in 1992 to promote and develop golfing in the Cayman Islands. Run entirely by volunteers, the association derives its income from membership fees, tournament fees and sponsorships. Members enjoy special rates for tournaments, as well as personal liability and material damage insurance.
There are two golf clubs on Grand Cayman. The North Sound Golf Club has an 18-hole championship course, which is particularly challenging, owing to the prevailing trade winds and its proximity to the water. The club offers individual, family and corporate membership schemes, as well as ones for seasonal residents. Non-members can also make use of the club. For example, they can access the driving range and book lessons.
The second golf club has nine holes, and was designed by Greg Norman. It is located at the Ritz-Carlton Hotel in Grand Cayman, and offers a range of membership options. In 2019, the Ritz-Carton club was awarded the World's Best Nine-Hole Golf Club by the World Golf Awards.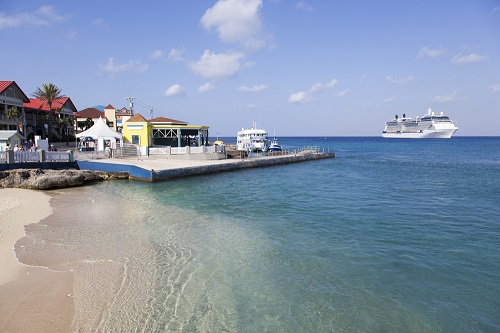 Water sports
As you might expect, water sports are popular in the Caymans, with facilities being offered by local hotels, as well as by independent providers. Activities include kayaking and sailing, as well as scuba diving, water skiing, kite-boarding, paddle-boarding, jet-skiing and snorkelling. There are boat excursions for the less adventurous.
Although Cayman Brac is only four square miles in total, its proximity to two reefs makes it ideal for snorkelling and diving. Boat excursions are provided for divers of various levels of proficiency. Cayman Brac is also famous for its wall dives, which range from 70 feet to 100 feet or more. There are over 70 different dive sites around Cayman Brac and Little Cayman, including the wreck of the Captain Keith Tibbetts, a 1984 Russian frigate that was deliberately sunk to create an artificial reef.
Hiking and climbing
The Grand Cayman Crystal Caves provides a unique combination of hiking and cave exploration. It encompassed three caves, as well as a jungle setting, and can be accessed by boat.
Cayman Brac was first identified as a prime rock climbing location in 1994 by an American climber, Skip Harper, who regularly visited the island for scuba diving. After some initial exploration, he gathered a group of fellow climbers from Colorado, who returned in 1995 and established initial climbing routes. Cayman Brac has a total of seventeen limestone crags of varying degrees of difficulty. To date, 112 different routes have been identified.
Local companies provide guides and excursions, but there are no dedicated equipment suppliers in the islands, so climbers are expected to provide their own.
Treatment for sporting injuries
The Cayman Islands' only dedicated Accident and Emergency department is located at the Cayman Islands Hospital in George Town. It provides twenty-four hour support, and is available to all residents. Be aware that, depending on the nature of your injury, you may require ongoing treatment, and this may not be covered under standard health insurance.
The Cayman Islands Hospital also has an orthopaedic team, whose specialisms include musculoskeletal trauma and sports injuries. Similar services are available from the private CTMH Doctors Hospital, which is also located on Grand Cayman. They provide diagnostic consultations, treatment programmes and, where necessary, joint replacement surgery.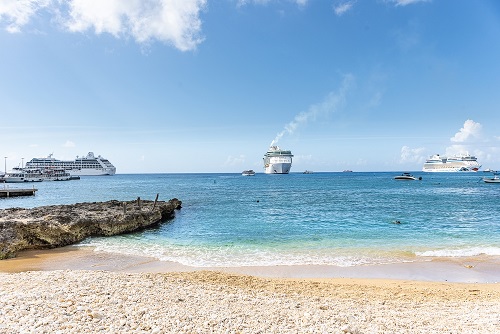 The Cayman Islands' only dedicated Accident and Emergency department is located at the Cayman Islands Hospital in George Town.
The Cayman Clinic, located in George Town, offers orthopaedic care, with specific treatments for sports and diving. Diving medicine is designed to diagnose, treat and/or prevent the conditions that can develop from deep-sea diving.
Physiotherapists are based at the Cayman Islands Hospital and the Da Vinci Wellness Centre, which also offer chiropractic, massage and acupuncture, either as a combined programme or as individual services. Physiotherapy and sports performance enhancement are available at the Will of Wellness. Similar services are available from the Cayman Rehab Services, which is also in George Town. There are also various independent physiotherapy consultants.
Decompression sickness, which is caused by a sudden decrease in pressure of surrounding water (or air), is a recognised risk for deep-sea divers. Divers use compressed air, increasing the levels of oxygen and nitrogen taken in. The body absorbs oxygen, and nitrogen dissolves in the blood, where it remains during the dive. If a diver ascends too quickly, the water pressure increases too fast for the nitrogen to clear from the bloodstream. The result is that bubbles form in either the blood or tissues, potentially causing blockages or damage to blood vessels.
The only treatment currently available for decompression sickness is Hyperbaric Oxygen Therapy (HBOT), which uses a pressure chamber to deliver oxygen at an increased pressure, thereby enabling a higher level to be dissolved in a patient's blood plasma. This treatment is available at the Cayman Islands Hospital and at the Will of Wellness.