The Cayman Islands has a population of 65,000 people, and it is estimated that 4,000 of these suffer from mental health problems. Between 2006 and 2016, the number of mental health issues increased by 67%, with a significant growth in the number of drug abuse cases and suicidal tendencies. In his findings published in 2017, the chairman of the Cayman Islands Mental Health Commission reported an increasing number of self-harm cases, as well as large numbers of deliberate overdoses.The Cayman Health website provides information on all aspects of healthcare on the Cayman Islands, and their services directory includes mental health consultants and practices. There are a range of therapies and treatments, such as occupational and speech therapy, life-coaching and employee support programmes. Specific services are available for autism, child development and associated behavioural challenges.
Various independent consultants and outpatient counselling services are available for individuals, couples and groups of all ages. All health providers in the Cayman Islands must be registered with the Department of Health Regulatory Services. The first dedicated private clinical counselling and therapy centre, established and run by Caymanians, was the Wellness Centre, founded in 2004.
Workplace support
The Cayman Islands' Employee Assistance Programme (EAP) has been established to provide company employees and their families with support in addressing issues that may adversely impact their performance in the workplace. Services are provided free of charge to employees of companies who subscribe to the EAP, and also on a fee paying basis to employees of non-member companies. Services offered include counselling, specialist referral, training and personal development.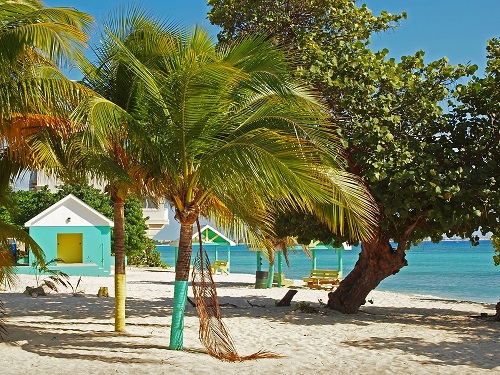 The Cayman Islands' Employee Assistance Programme (EAP) has been established to provide support to company employees and their families.
Counselling
The government run Department of Counselling Services has been established to provide a range of services designed to meet the needs of the Cayman Islands' ethnically diverse population. These are supplied by three separate facilities: the Counselling Centre, the Caribbean Haven Residential Centre and the Family Resource Centre.
The Counselling Centre provides free, predominantly short-term, support for a wide variety of issues, including depression, stress management, alcohol/substance abuse, domestic conflict, interpersonal issues and bereavement. Services are available to all Cayman Island residents, and are provided either one-to-one, to partners, or to a group, depending on the type of counselling required.
The Family Resource Centre offers a walk-in service for victims of domestic violence, providing advice on community support, counselling and emotional support. In addition, it offers free legal advice for family-related issues. Tailored parenting guidance services are also available.
Services and programmes focusing on domestic and sexual abuse are also provided by the Cayman Islands Crisis Centre (CICC). This is a charitable organisation that offers a temporary refuge for women and their children. It also runs community education programmes, and its services are available to all victims of abuse, irrespective of gender.
Independent from the Department of Counselling Services, Hope Academy is a private educational establishment catering for students aged between four and 18. Its satellite clinical services provide comprehensive mental health services, not only to students and staff, but to the wider Cayman Islands community. Assessment and therapy programmes are available for a wide range of issues, such as anxiety, Asperger's, attention deficit disorder, alcohol/substance abuse, eating disorders, depression, compulsion disorders, grief management and stress.
The mental health team at Cayman Islands Hospital in George Town provides psychiatric services, and includes an eight-bed unit for long-term care. These places are full to capacity, so currently patients are either cared for by family members, or are sent abroad for treatment, either to Jamaica or the United States, and predominantly to Florida. However, construction is underway for a dedicated residential facility that can accommodate up to 54 patients, and it is expected to be completed by 2021.
Alcohol and drug dependency
As mentioned above, the Counselling Centre provides advice and short-term support for people struggling with drug and alcohol dependencies. Longer term treatment plans are managed by the Caribbean Haven Residential Centre (CHRC).
The CHRC offers addiction support assessments, as well as residential treatment. Services are available to all legal residents over the age of 18. The residential programme operates on a communal basis, and includes group therapy as well as recreational and educational activities. Average stays are between four and six months.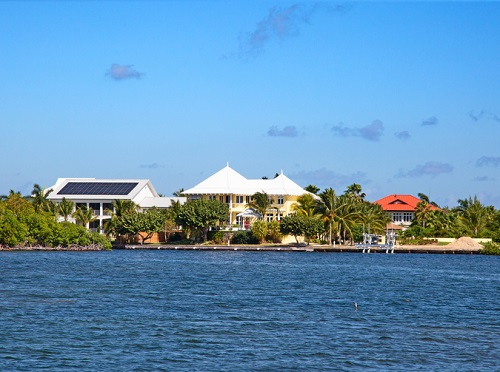 The CHRC offers addiction support assessments, as well as residential treatment, to people in the Cayman Islands.
The CHRC also runs a Withdrawal Support Unit (WSU). Prospective patients for the withdrawal programmes are screened for eligibility, and they may require clearance from their medical practitioner. A detoxification programme is typically initiated by four to seven days of residential support.
For clients fighting relapse, the CHRC's Intervention Management Unit (IMU) provides a three- to five-day residential service, as a temporary refuge from potential triggers and stress factors. The IMU and WSU are supported by a team of counsellors, who meet with potential clients to assess their individual needs and to recommend the appropriate course of action. The counsellors provide a similar service to prison inmates referred by the criminal courts.
Rehabilitation services are also available from the American based Bridge Foundation, a charitable organisation that accepts referrals from the judicial system, CHRC and the Counselling Centre. The Bridge Foundation offers a range of residential programmes designed to rehabilitate recovering addicts so they can return to normal life.
Specialist child support
There are a number of options available to parents of children diagnosed with autism and associated behavioural disorders. Cayman ABA works in conjunction with families to assess and support children on the autism spectrum, and employs applied behavioural analysis (ABA) to design appropriate therapy according to individual needs.
Hope Academy's clinical services offer dedicated speech and language therapy, paediatric neuropsychological assessments and psycho-educational evaluation. Working in conjunction with Cayman ABA, Hope Academy provides dedicated treatment plans to support children diagnosed with autism.
Further specialist child support is available from the Family Resource Centre, as well as from independent paediatric clinics.