Complementary therapies are either accepted additional aspects of established Western medicine, such as physiotherapy and osteopathy, or alternative approaches, such as homeopathy, which are believed to work in conjunction with scientifically based treatment.Many therapists believe in a holistic approach, taking every aspect of a person's health, both physical and emotional, into consideration when designing an appropriate course of treatment.
A wide variety of complementary therapies are available to residents of the Cayman Islands, from relaxation, meditation and massage to acupuncture, chiropractic and physiotherapy. Treatment providers are equally diverse. Services are offered by mainstream medical practitioners, such as at the Cayman Island Hospital in George Town, as well as by independent specialists and clinics. Many spas, gyms and wellbeing centres offer a choice of therapies and personal training plans.
Apart from physical rehabilitation, most complementary therapies are not covered by health insurers. Also, as treatments such as physiotherapy and osteopathy are frequently used to alleviate pre-existing conditions, they may be excluded from your policy. You should check with your insurer before you seek treatment.
Physical rehabilitation
A team of physiotherapists is based at the Cayman Islands Hospital. The hospital also offers occupational therapy to patients of all ages, assisting in motor skills, social interaction, pre-vocational training and community integration. Specialists work with handicapped children and their parents to prepare them for adult life.
There are speech therapists based at Cayman Island Hospital, as well as independent speech and language specialists. Audiologists also practise in the Cayman Islands.
Chiropractic care is designed to address problems, relating to bones, nerves and muscles, that result in pain, bone misalignment and muscle tension. There are a number of dedicated chiropractic clinics and practitioners in the Cayman Islands.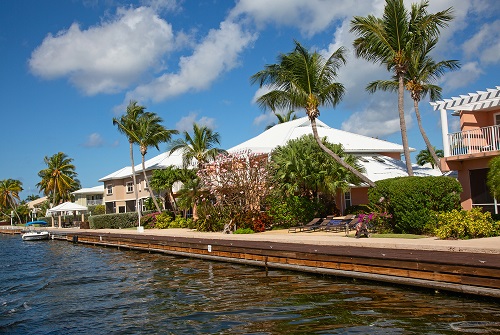 The Cayman Islands Hospital offers occupational therapy to patients of all ages.
Approved acupuncture practitioners, who use the Chinese traditional techniques to insert needles into specific acupuncture points to alleviate pain and other ailments, work independently or in conjunction with clinics and medical spas.
There are several centres providing a mixture of chiropractic, physiotherapy, massage and acupuncture, either as a combined programme or as individual treatment plans. For example, the Da Vinci Wellness Centre on Grand Cayman offers chiropractic, physiotherapy and acupuncture.
The Will of Wellness offers physiotherapy, sports performance enhancement pressure point massage and the Chinese technique of cupping. A cupping treatment involves either a wet or a dry cup being applied to the skin to create a vacuum. It is used to alleviate pain, reduce muscle tension, improve blood flow and reduce inflammation.
Wellbeing
Many spas and gyms offer a range of massages to meet the individual needs of the client. These include relaxation, hot stone, aromatherapy, Zen, deep-tissue and pre-natal treatments. They also provide guided meditation sessions, and yoga and Pilates classes. Additional therapies, such as reflexology, relaxation and hypnotherapy, are also available.
Hypnotherapy can be used for many medical and psychological problems, such as anxiety, weight control and addictions. Hypnotherapists are engaged by both the Cayman Islands Hospital and the Da Vinci Centre.
Reflexology works on the principle that pain and discomfort are caused by blockages in the body's energy flow. Certain points on the hands and feet correspond to various parts of the body, and suffering can be alleviated by massaging these points to release energy. Treatment is available from a number of specialist centres and practitioners. Therapists also work in conjunction with local pharmacies.
Specific treatments
Some gyms and spas provide dietitians and nutrition specialists, who provide advice on a variety of health issues, such as diabetes, high cholesterol, hypertension, weight management and allergies. They also develop personal fitness and sporting performance programmes. There are independent practitioners offering similar services. Although a doctor's referral is not always necessary to consult a dietitian, a referral may be required to support your claim if these services are covered by your insurance policy.
A specific therapy is available for the treatment of decompression sickness. Hyperbaric oxygen therapy (HBOT) uses a pressure chamber to deliver oxygen at an increased pressure, to enable a higher level to be dissolved in a patient's blood plasma. It is the only treatment currently available for decompression sickness, and it has also proved effective in treating other injuries. This treatment is available at the Cayman Islands Hospital and the Will of Wellness.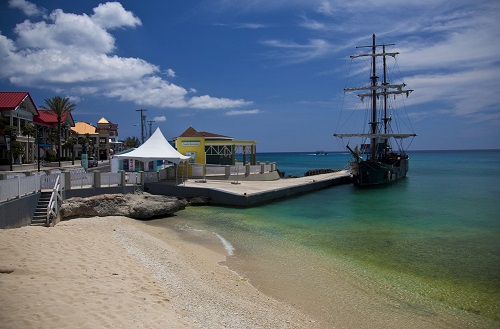 Some gyms and spas in the Cayman Islands provide dietitians and nutrition specialists.
In May 2017, the Cayman Islands government legalised the prescribing of medical cannabis to alleviate pain, chemotherapy associated nausea and certain other conditions. However, medical cannabis is available on prescription only, and it is still illegal in the Caymans to use cannabis for recreational purposes.
Anti-aging treatments, designed to identify and either prevent or treat age-related deterioration, have been developed through scientific research and empirical practice-based evidence. Solutions intended to enhance and extend a patient's lifespan include hormone replacement and regenerative cell therapies. These are available from the Da Vinci Centre, the Will of Wellness and other medical spas in the Caymans.
Medical spas, such as the Da Vinci Centre, offer a variety of medical aesthetic treatments. These include Botox to reduce wrinkles, and body contouring to address cellulite and firming problems. An alternative solution to combat cellulite, loose skin and fatty deposits is mesotherapy, which involves a series of small injections. Stretch marks, cellulite and hypertrophic scarring is also treated by subcutaneous injections of carbon dioxide.
Complementary therapy products
Most medical spas, gyms and wellbeing centres stock a range of complementary therapy products, such as treatment oils, facial products and dietary supplements. There are numerous health food shops, organic produce vendors and whole food restaurants. Most pharmacies stock a range of herbal and homeopathic remedies, as well as other complementary medicines.