Medical insurance is compulsory for all residents of the Cayman Islands. However, not all policies will accept liability for pre-existing conditions, so if you already suffer from a chronic illness and you are considering relocating to the Cayman Islands, you should ensure that you have sufficient cover to maintain your treatment programme.The Cayman Islands offer a high standard of healthcare, to the extent that they attract 'health tourists', especially from the United States. There are medical facilities on all the islands, but the majority are located on Grand Cayman. The Faith Hospital on Cayman Brac provides primary, secondary and emergency care. The Cayman Islands Hospital, CTMH Doctors Hospital and Health City Hospital are all located on Grand Cayman.
Cardiology and heart disease
There are cardiology departments based at all three hospitals on Grand Cayman, providing diagnostic assessment, treatment and ongoing support to both adults and children. Specialist care is provided for a range of conditions, such as uncontrollable blood pressure, atrial fibrillation and cardiac arrhythmia.
In the event of a cardiovascular emergency, residents have access to the twenty-four hour emergency service at the Cayman Islands Hospital, and where necessary can be transferred to the cardiology department. Health City also admits heart attack patients, usually meeting the target of a 60-minute arrival to treatment time.
Health City's cardiology team provides a sophisticated electrophysiology service, designed to manage arrhythmia medically, as an alternative to surgical intervention. However, where necessary, they also provide interventional electrophysiology, such as implanting pacemakers or loop recorders. Health City's physicians also offer interventional cardiology to address coronary and peripheral artery, valvular heart, and aortic diseases, and persistent hypertension.
The cardiology teams at the Cayman Islands Hospital and CTMH Doctors Hospital offer a similar range of specialist services.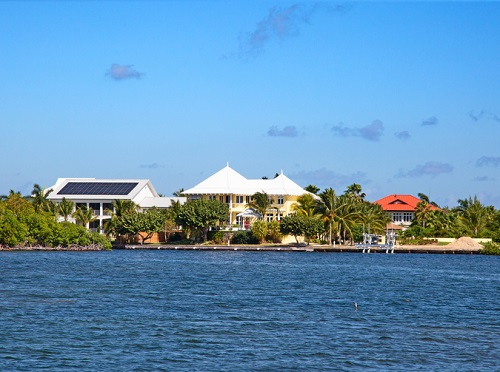 There are cardiology departments based at all three hospitals on Grand Cayman.
Lung and respiratory conditions
Patients with respiratory conditions, such as asthma, chronic obstructive pulmonary disease (COPD), chronic bronchitis, emphysema, pneumonia, pleural effusion and tuberculosis are supported by specialists at the Cayman Islands Hospital on Grand Cayman and the Faith Hospital on Cayman Brac. Health City's lung specialists and pulmonologists diagnose and implement a comprehensive range of treatment plans using the latest techniques and technology.
A recent donation of $38,000 from the Cayman Islands' Cystic Fibrosis Trust enabled the Health Services Authority to purchase a state-of-the-art respiratory machine, used to diagnose and treat patients with breathing and chronic lung conditions. The Q-Box machine has been installed at the Cayman Islands Hospital, and the original respirator has been relocated to Faith Hospital, thereby expanding the facilities available to Cayman Brac residents.
Cancer
The Cayman Islands Cancer Society is a voluntary organisation that was established in 1988 to support cancer patients and their families. It was registered as a charity in 1995, and provides advice and counselling, financial support where necessary, and practical items, such as wigs and equipment for rental.
The Medical Oncology Department at Health City provides nonsurgical treatment, using a combination of chemo, hormonal, biological, and targeted therapies. Each patient is given a personal treatment plan, and there is a dedicated oncology day care unit designed to provide a safe and comfortable environment in which to receive treatment.
Construction of Health City's new purpose-built cancer treatment unit began in December 2019. This will provide facilities for surgical oncology, radiation therapy and bone marrow transplants. There is also a dedicated chemotherapy department at the Cayman Islands Hospital.
The CTMH Doctors Hospital oncology consultants endeavour to use non-invasive treatment plans to combat the disease where possible, but also provide surgical oncology where necessary.
A new innovative technique for treating malignant tumours is offered by the Perseus PCI (Personalised Cancer Immunotherapeutics) treatment centre. Although the process is still going through the US FDA approval process, the Cayman Islands have been approved for clinical research. The treatment, administered through a course of vaccinations, uses the body's natural immune system to identify and eliminate cancerous cells.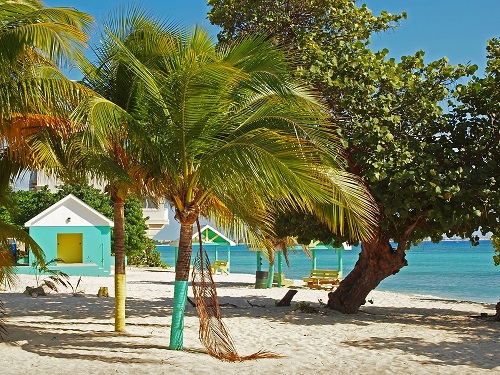 Endocrinology and diabetes
The Cayman Islands Diabetes Association is a member of the International Diabetes Federation. The association's aim is to both support diabetics and their families, and to provide education programmes designed to raise awareness and reduce the risk of succumbing to diabetes.
Diabetes screening is available at the Cayman Islands Hospital, and the dedicated diabetes service at the CTHM Doctors Hospital offers education and nutrition plans.
Urology and kidney disease
The Urology Department at the CTHM Doctors Hospital provides urological screening, diagnosis and treatment for children and adults. This encompasses screening for cancers and other conditions affecting the bladder, urethra, kidneys, and adrenal glands, as well as male reproductive disorders.
Similar facilities are provided by the urology team at Health City, with additional provision at the Cayman Islands Hospital.
The dedicated dialysis unit at the Cayman Islands Hospital has been recognised for improving the average life expectancies of its patients, and for its mortality rate in 2018 of 9% compared to the rate of 16% in the US. Dialysis is also available at Faith Hospital on Cayman Brac.
Mental health conditions
As part of their comprehensive mental health offering, the clinical services team attached to Hope Academy provides support for long-term mental health conditions, such as bipolar disorder, Asperger syndrome and depression.