As an expat looking for dental and eye care in the Philippines, you will be more or less restricted to the private sector. Although expats are eligible for the national health scheme, PhilHealth, this provides limited cover when it comes to both dentistry and ophthalmology. Most expats take out private health insurance to cover their stay.
How to register with a dentist
Asking friends and colleagues to recommend a dental clinic is a good idea, or you can use the internet to research your options. Do not be afraid to ask for references, testimonials and proof of qualifications.
Many Filipino dentists train overseas in the US or Europe, but in any case, dental training in the Philippines is based on the US system. Dental students need to complete two years of preparatory training before beginning a four-year programme. If they wish to specialise in a particular field of dentistry, they will need to undergo a further two years of training.
In order to practise in the Philippines, dentists must register with the Philippine Dental Association, and they can also join foreign dental associations if appropriate. All dental clinics and hospitals are monitored by the Department of Health.
To what extent does national insurance cover dentistry?
Basic dental care is covered under PhilHealth, but you may wish to opt for private dental provision or pay out-of-pocket costs.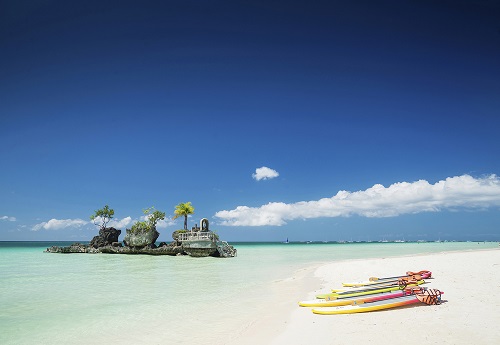 Basic dental care in the Philippines is covered under PhilHealth.
Accessing private dental treatment
The Philippines is a destination for medical tourism, with many patients visiting from Australia and elsewhere to have whitening or implant surgery. Costs are extremely competitive compared to those in Western countries. Dental treatment includes:
• Dental implants
• All-on-4 implants
• Dental crowns
• Root canal work
• Veneers
• Teeth whitening
• Bridges
• Dentures
Some average costs are as follows:
• Single tooth implant: ₱51254 to ₱127,350 / US$1000 to US$2490
• All-on-4 implants: from ₱382,000 / US$7400
• Porcelain fused to metal (PFM) crown: ₱6360 to ₱22, 280 / US$124 to US$435
• Porcelain veneer: ₱12,700 to ₱25,470 / US$248 to US$498
• Acrylic dentures (one jaw): ₱6360 to ₱19100 / US$124 to US$373
• Laser teeth whitening: ₱9551 to ₱25,470 / US$186 to US$498
• Check-up: usually less than US$10
Some travel operators will offer packages that include flights and accommodation in addition to treatment. Bear in mind that for some treatments – such as multiple implants – you may not be able to have everything done at once, and therefore may have to make more than one visit to the country.
Check with your chosen clinic to see if they will accept your insurance, and check, too, what form of payment they would prefer.
To what extent does national insurance cover optical care?
The relationship between PhilHealth and the nation's ophthalmologists has been somewhat marred recently by a fraud investigation and accusations of corruption, but the short answer to this question is that the Filipino national insurance scheme will cover some forms of optical care.
PhilHealth will cover some eye care, for instance, cataract surgery, for up to ₱16,000 (just over US$300) per eye. 70% of the eye operations carried out in the country relate to cataract surgery.
Due in part to the high rate of diabetes among Filipinos, which can lead to eye problems, optical care is projected to form a big part of the medical market in the 2020s. For eye tests and spectacles, you are likely to need to seek treatment in the private sector. PhilHealth will no longer cover treatments such as LASIK.
How to register with an optometrist in the Philippines
When searching for an optometrist in the Philippines, it is a good idea to ask friends and colleagues for recommendations, or to use the net to shop around. You should also be able to obtain a list of practitioners from the Philippine Academy of Ophthalmology (PAO), which is a non-profit, non-stock, SEC-registered corporation made up of licensed and accredited ophthalmologists who practice in the Philippines. This is composed of eleven chapter societies spanning the entire country, from Northern Luzon to Southern Mindanao, and nine subspecialty societies, focusing on different forms of optical care, such as cataract and refractive surgery.
Expats report that brand name frames can be more expensive in the Philippines than in the USA, but that lenses are on the whole cheaper. Some people buy their frames in their home country, and then have the lenses fitted in the Philippines.
However, if you do need a new pair of glasses, you will find plenty of choice, as the Philippines has a number of optometrists and optical chains. It is easy to get tested, and most optical care outlets should be able to make up glasses to your prescription within a week or so. Contact lenses are quoted as being around $50 for a 30-day box, though prices will depend on the type of lens and your prescription.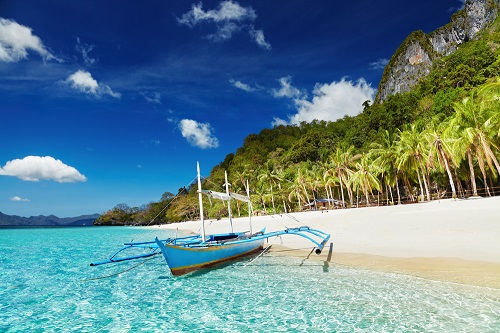 You should also be able to obtain a list of practitioners from the Philippine Academy of Ophthalmology (PAO).
Accessing private eye treatment
The medical tourism market in the Philippines is continuing to expand, and treatments such as corrective eye surgeries are commonplace. Clinics, such as Shinagawa and the Asian Eye Institute, conduct corrective operations on many overseas patients each year. LASIK prices vary from ₱65,000 (US$1270) to ₱140,000 (US$2738) per eye, depending on the kind of technology used and the form of treatment. Clinics will be able to give you precise quotations.
Some clinics will charge you for an initial consultation, but then waive the fee if you are eligible for treatment. Do not be afraid to ask for testimonials and to check accreditation and licensing – your sight is extremely important, and the cheapest option is not always the best one. Some clinics provide warranties, for up to five years.
Note that you may need to have follow-up checks, and it may not be possible for you to have these in the Philippines, so if you are travelling to the area as an optical tourist and are not a resident, you may wish to consult your ophthalmologist in your home nation.