Malaysia has limited national health insurance provision, and most of the cover that does exist applies neither to expats nor to dental and ophthalmic care. You therefore have the options of accessing public treatment and paying out of pocket, or via your private insurer, or of using the private sector.Costs will be competitive in comparison to those in some Western nations, and Malaysia has a strong medical tourism industry. Overall, you should have no difficulty finding a provider of either eye care or dental care.
How to register with a dentist
You should be able to find a local private clinic in Malaysia quite easily, but registering with a government-run dental clinic may prove more difficult. Some expats recommend signing up with your local dental college, if there is one, as this will be cheaper.
Others report success in registering with public providers. If you do register with one, you will still have to pay, but not as much as you would have to in the private sector. You will be charged more than locals will be. For example, you may be charged US$6 rather than the equivalent of a few cents.
If you choose to be treated in the private sector, some average costs are as follows:
• Full crown: US$285
• Root canal, post and crown: US$190 to US$286
• Dental implant and crown: US $1089
December to January and June to August are the busiest periods for cosmetic tourism in Malaysia, as these periods coincide with school holidays.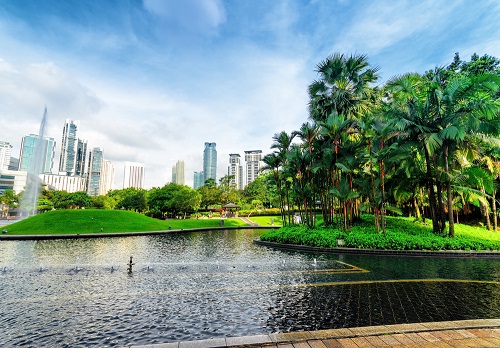 Registering with a government-run dental clinic in Malaysia may prove difficult.
You should have no problems in finding an English-speaking dentist, partly because Malaysia was under British rule for a long time, and partly because many dental practitioners train in the West.
Remember to check with your chosen provider how they would like to be paid. Some may accept credit/debit cards, but may implement a small handling charge. Also, make sure you check with your international health insurance provider whether they will cover your costs, and what paperwork they will need from your dental clinic.
You may also be able to claim tax deductions for your dental treatment.
Do not be afraid to ask your selected dental provider about their qualifications and accreditation. For example, you may like to know whether they are a member of the Malaysian Dental Association.
Dental treatment is not covered by national insurance, except in the case of an accidental injury to your teeth during a period in which you are insured.
How to register with an optometrist in Malaysia
As with dental treatment, optometric treatment is not covered under national insurance, so the likelihood is that you will need to seek private treatment. However, you should not have any difficulty in finding an optometrist in Malaysia, particularly if you are living in an urban area.
The country has an Association of Malaysian Optometrists, which licenses the country's optical specialists. Three of the public universities – UKM, Universiti Malaya and Universiti Sains Malaysia – also offer courses and training in ophthalmology. The AMO has an online directory that will allow you to find a local member of the organisation.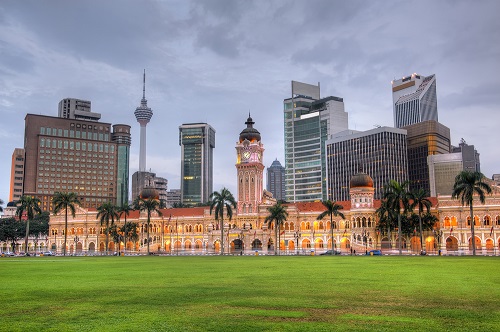 Optometric treatment is not covered under national insurance in Malaysia.
Some optometrists in the Ministry of Health are trained to work independently (without ophthalmologists), as the primary eye care providers at government district hospitals. However, it is likely that your main contact with an optometrist will be at your local opticians, for sight tests and spectacles / contact lenses.
Optical treatment in the private sector is popular among medical tourists. People visit Malaysia for a range of optical treatments, including Lasik or SMILE eye surgery and other forms of corrective surgery. Some providers arrange packages that include accommodation.
An initial consultation is likely to be free, or to cost up to US$45, depending on which provider you use. Corrective surgery has been quoted as costing US$300+ per eye, but can cost up to US$2000+. Remember that the cheapest option is not always the best one, so make sure you check the credentials of your chosen provider, and do not be afraid to ask for references.
Malaysian optical care specialists also perform thousands of cataract operations per year (around 500,000 in fact), and this is a popular choice for many medical tourists. Costs are on average US$1000 to US$1500 per eye. You will need follow-up consultations, so will need to spend several days in Malaysia, even though the cataract operation itself will be quite short.