The Israeli healthcare system, both in the public and private sectors, is of a world class standard, and you should have little difficulty in finding suitable dental or ophthalmic care during your stay in the country. Some treatment is offered for both eye care and dental care under the health fund system. We will look at some of your options below.
How to register with a dentist
To find a dentist in Israel, you may want to ask your friends or colleagues for recommendations. Alternatively, you could access your local private clinic, or check your health fund provider for their local dental clinic. If you choose the latter option, you will still need to pay, but your health fund may offer you a discount plan. Registration with your health fund is mandatory in Israel.
Your dentist should be a member of the Israeli Dental Association, whether they work in the health fund sector or in a private practice, and will be happy to provide evidence of qualifications and accreditation.
To what extent does national insurance cover dentistry?
National insurance in Israel, which is otherwise comprehensive, does not cover dental treatment. The country's four public healthcare funds (Kupot Cholim) operate for-profit dental clinics around the country; each of these clinics will be run under the aegis of a specific fund, and will have their own separate price list. Essentially, these function as private providers, although they may still be relatively low cost due to the size of the patient pool.
The health fund clinics offer their own supplementary insurance plans, which may include free and/or discounted dental treatments and services, such as one free annual checkup with X-rays. Free treatment is offered at these clinics to children under the age of 12, under national insurance. Some health basket dental services may also be free or discounted for patients under 16.
The health fund clinics tend to focus on treatment of dental problems, rather than on prevention.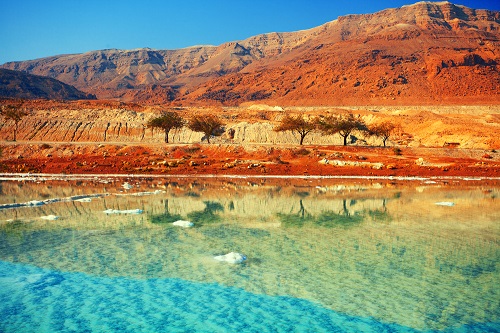 National insurance in Israel, which is otherwise comprehensive, does not cover dental treatment.
Accessing private dental treatment
Israel has a wide range of private provisions for dental care, and you will have no difficulty in finding a suitable clinic. Ask for attestations and proof of qualifications if you feel you need to do so. Asking friends and colleagues for recommendations is also a viable option.
In the private sector, you can choose your own dentist, which is not always the case in the public sector. You may not get the same dental practitioner each time in your health fund clinic, and staff turnover is high. This is partly because newly qualified dentists tend to work in the public sector first, then move on to more lucrative private practices once they have gained experience. You are also likely to have more time with a private dentist than with one who works in a busy public clinic.
Dental tourism is a growing industry in the country, due to highly qualified personnel, clinical equipment that is on a par with that found in the States or in Europe, and highly competitive prices, especially when compared to the USA. A dental exam with X-rays is likely to cost you in the region of ILS 200 to ILS 300 (US$55 to US$80).
Some other sample costs are:
• Whitening: around $600
• Metal crown and implant: from $750
• Ceramic crown: from $900
• Porcelain veneer: from $700
• Root canal treatment: $200 to $850
Expats with experience of both countries report that costs can be up to 50% lower in Israel than in the USA. Some travel companies will arrange treatment as part of a package, combined with flights, accommodation, and tours of the Holy Land. Remember that you may need follow-up appointments, and that you may not be able to get everything done in one session.
How to register with an optometrist in Israel
Ask friends and colleagues for recommendations, or simply visit your local optometrist. Do not be afraid to shop around, as prices can vary. Optometrists, who function as vision care specialists in Israel, rather than as eye doctors, must be accredited via a license from the Ministry of Health (Misrad Habriut) and have at least a B. Optom. Bachelor's degree. You can contact the Israel Council of Optometry (ICO) for more information.
To what extent does national insurance cover optical care?
The health basket will cover some forms of eye surgery, for medical conditions such as cataracts or strabismus, but you will need to contact your health fund first to obtain pre-approval. The funds will also cover laser surgery in some cases, such as glaucoma, but you will need a referral from your ophthalmologist.
Some insurers offer discounts of up to 50% on glasses, sunglasses and contact lenses at participating stores. Check with your health fund to see which plans cover eye care, and to what extent. The four main funds cover eye treatment to some degree, but may not cover elective or cosmetic treatment – for this, you will need to access the private sector.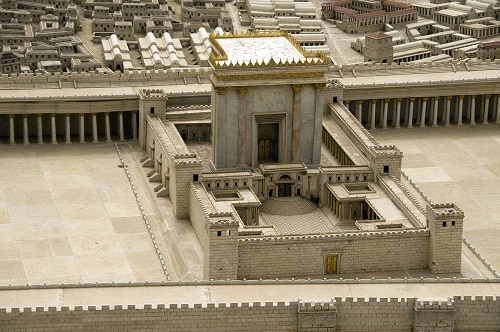 Some insurers offer discounts of up to 50% on glasses, sunglasses and contact lenses at participating stores in Israel.
Accessing private eye treatment
Ophthalmic care, like dentistry, is of a high standard in Israel. Hospitals, such as the department of ophthalmology at Herzliya medical centre, offer treatment for various conditions. For example, you may find the following services:
• Cataracts treatment
• Glaucoma treatment
• Laser vision corrective surgery
• Treatment of strabismus
• Treatment of retinal detachment
• Treatment of diseases of lacrimal glands and tear ducts
• Eyelid surgery
• Prevention and treatment of diabetic retinopathy
• Treatment of tumors of the eye
• Treatment of inflammatory, infectious, autoimmune and allergic diseases of the eye, such as conjunctivitis, keratitis, uveitis and sclerokeratitis
• Keratoplasty (surgery of the cornea)
Most of these are day procedures, although you may need some follow-up appointments, such as for laser surgery.
The average price of laser eye surgery in Israel is $9300, and the country is a destination for optical care, just as it is for dental care. It does not provide the cheapest treatment globally, but as your sight is so important, cheaper is not necessarily better. You can be confident that you will encounter top class facilities if you choose to have eye surgery in Israel.