Public health insurance in Croatia covers basic dental care, but does not cover more sophisticated treatments, such as dental implants. The country is currently a destination for dental tourism in the private sector, however, and you may, as an expat, wish to take advantage of this. You can either take out private dental cover, or pay out of pocket. Similarly, with optical care, many expats choose to take out private insurance, or simply to pay up front. As an expat in Croatia, you should experience few difficulties in accessing the care that you need, whether dental or ophthalmic.
How to register with a dentist
When looking for dentists, many expats ask friends or colleagues for recommendations. Do not be afraid to ask for proof of qualifications or testimonials. Dentists in Croatia study at the School of Dental Medicine in Zagreb, but many also train further at dental schools across the world. Practitioners must belong to the Croatian Dental Chamber, the independent and autonomous professional association of doctors of dental medicine in Croatia, and may belong to specialist bodies as well.
Registration with the Croatian national health scheme (the HZZO) is compulsory. If you are covered by it and wish to access public treatment, make sure that you register with a practice that is signed up. You will be charged a maximum of 10 Kn for each visit (about €1), but otherwise should have treatment that is free at the point of delivery.
To what extent does national insurance cover dentistry?
The HZZO covers basic treatment, but not care such as more advanced implants, or other forms of cosmetic dentistry. Currently it covers:
• Dental and prosthetic care
• Dental and prosthetic replacements
You may also be able to access dental care under supplementary dopunsko treatment. This is an additional, semi-public/semi-private form of health insurance, designed as a top up to HZZO coverage, and many Croatians and expats take advantage of it. It includes a range of plans with different levels of cost and coverage.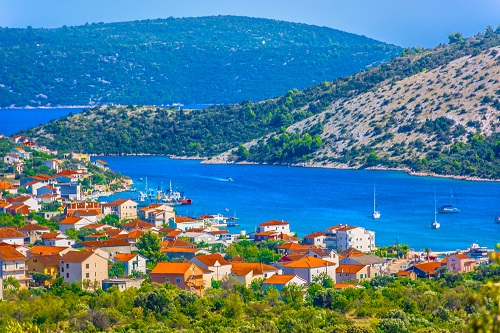 You may be able to access dental care under supplementary dopunsko treatment.
Accessing private dental treatment
Dental tourism in Croatia is relatively new, but is growing fast, with some high class clinics and competitive prices. The Croatian government is starting to invest heavily in medical tourism, including dental care. It is possible to book dental treatment packages, including flights and accommodation, some of which include a free consultation and cleaning treatment.
Check that your dentist is accredited, and that the clinic has the ISO 9001 Certificate (International Organisation for Standardisation).
Some sample costs are as follows:
• Descaling: 250 Kn (€35)
• Filling: 230 Kn to 315 Kn (approx. €31 to €42)
• Root canal: 350 Kn to 600 Kn (approx. €50 to €80)
• Dentures: 2000 Kn to 3000 Kn (approx. €270 to €406)
• Metal/ceramic crown: 1200 Kn to 1500 Kn (approx. €162 to €200)
• Ceramic crown: 2500 Kn (approx. €338)
• Implant: 4800 Kn to 6500 Kn (approx. €640 to €878)
Medical personnel in the private sector usually speak good English, and many have trained abroad in English-speaking countries.
How to register with an optometrist in Croatia
If you are looking for an optometrist, you may find it useful to ask colleagues and friends for recommendations. You may want to check out some of the expat forums, too. You should have few difficulties in finding an optometrist or an eye clinic for more advanced treatment, such as corrective surgery.
To what extent does national insurance cover optical care?
The HZZO covers basic eye care. Currently, there are around 400 ophthalmology specialists and 35 residents in Croatia. Most of these practitioners work in hospitals and clinics in the public sector, which offer treatments such as refraction and IOP measurement. However, optical care in the public sector, like in many countries, suffers from long waiting times, and many expats choose to opt for private treatment. Most public sector treatment is concentrated in the larger urban centres.
Some private providers used to be contracted into the national health insurance scheme, but this is no longer the case; financial cuts ensured a contraction of this service.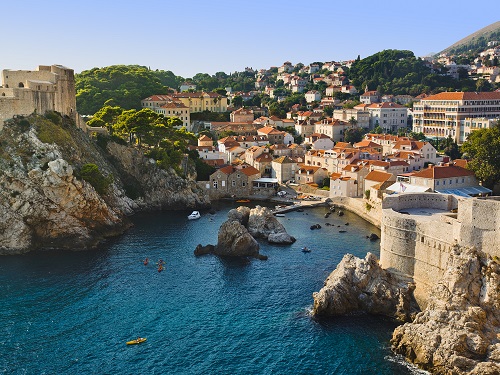 The HZZO covers basic eye care in Croatia.
Accessing private eye treatment
An example of an eye hospital in Croatia is the Svjetlost Eye Hospital in Zagreb, which is affiliated with the local university, and which employs over 40 ophthalmologists. It offers a full range of ophthalmic diagnostic and surgical services, including corneal transplants.
You will find many private clinics at which you can access both basic and more advanced ophthalmic care. Svjetlost has performed over 35,000 cataract surgeries, and can offer multifocal or Symfony intraocular lenses, which will remove the need for glasses.
Some sample costs are as follows:
• Consultation for refractive surgery: 750 Kn (€98)
• Laser surgery: 4500 Kn to 9000 Kn (€590 to €1179) per eye, depending on the type of treatment
• Intraocular lens implant: 12,000 Kn to 15,000 Kn (€1572 to €1965)
• Cataract surgery: 9000 Kn to 19500 Kn (€590 to €2555), depending on type of treatment
Svjetlost Eye Hospital offers instalment payments for some types of credit card, but only if you are resident in the country. Providers usually also take cash payments. Check with your insurance provider if you are covered for optical care; you may need to pay upfront and apply for reimbursement. You may also need to discuss pre-approval with your insurer for some types of surgery, so if you are planning an elective eye treatment, it would be wise to contact your provider first.
There are plenty of optometrists in the country, and you should have no more than a week's wait for your new contact lenses or spectacles.