An amazingly diverse destination with arid deserts, snowcapped mountain ranges, active volcanoes and islands, Chile is a land of extreme contrasts in many ways. It is the longest nation in the world, stretching across three continents. While the main territory lies on the South American West Coast, its western border is part of Oceania, while the southern part of the country extends all the way to Antarctica. The climate of this narrow land is as varied as its geography; each region has different weather and characteristics unique to itself.Natural beauty and diversity are not the only things that make Chile attractive to expats from all around the world. Over the last few years, the urban areas have been developing in leaps and bounds, boasting high rise buildings, shopping centers, parks, museums, cafes, bars, restaurants and several tourist attractions. In some locations, the picturesque city sights are set against the backdrop of the Andes Mountains. Life for expats in this South American destination is fun-filled and vibrant as there is plenty to see, do and experience. Many foreign residents choose to extend their time in this country as a result of its high living standards, great infrastructure and a welcoming population.
Moreover, the nation has a stable economy, which is the sixth largest in Latin America. The government has sound policies and a keen interest in adhering to Free Trade Agreements. Large amounts of foreign trade mean that the economy is dynamic and market-oriented. Authorities are highly welcoming of more foreign investors, businesses and professionals. Many multinationals are setting up or have already established their offices in this dynamic location. All these factors mean that Chile is a great place for expat tech entrepreneurs.
Information Technology In Chile
The entire tech ecosystem across Latin America is growing at a rapid pace. Programs such as Startup Chile, NXTP Labs, and 500 Startups: LATAM have been instrumental in establishing the area's IT sector and providing additional resources to local entrepreneurs. Initiatives such as these are bringing about a surge in Latin American companies, launching for local markets. At the same time, US startups are opening offices in Chile, while the local entrepreneurs are targeting American markets. This has resulted in the growth of the industry, and has generated a new wave of highly skilled tech organizations, operating on a global scale.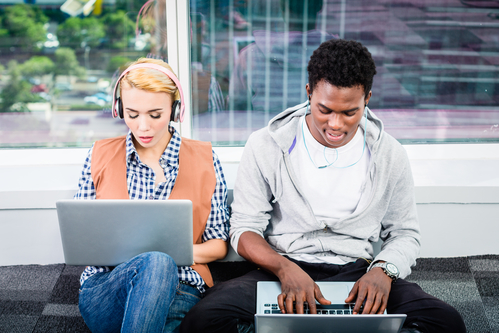 The tech industry in Chile is booming
Recruiters in the region say they constantly receive inquiries from tech professionals based in the US, Canada, Europe and Asia. Many of those queries relate to the current industry trends and job markets in Chile. Professionals also want to know how they can become a part of this country's tech revolution. As the South American startup ecosystem continues to gain traction and more organizations across the globe offer their employees the flexibility to work remotely, technical experts are seeking advice on how they can land jobs in Chile and what options they should focus on.
While there is a demand for professionals who are skilled in a number of platforms, companies are eagerly seeking developers with experience in Ruby on Rails, UI/UX designers and online marketers. There is also an urgent need for native English speakers, who can fill roles in sales and customer services.
Jobs In Technology For Expats
The procedure for finding a job in Chile is not so different from in any other country. As an expat, you first need to check the market and identify the opportunities on offer. You can apply directly to employers for any roles that take your fancy. Alternately, you might want to get in touch with a professional recruitment consultant, who can help with your job search by widening your reach.
As in many other countries, some of the best opportunities might be heard about through word of mouth, and many jobs may be filled thanks to personal references. It is therefore important to create a robust network, which allows you to tap into such offers. If possible, participate in personal or online workshop, seminars and conferences. The easiest way to get a job in Chile is by getting a transfer through your existing firm, perhaps as a long-term assignment or contract.
Presently, there are three main options for expat tech consultants who are looking to work in Chile. Some of these may be more feasible than the others, depending on your preferences.
Working Remotely For A US Company
If you are thinking about moving to Chile, check whether you have the option to work for an American company remotely, where you get paid a salary or the hourly rate set by the US.
The advantage of this setup is that you will draw an excellent salary compared to the local standards, but your cost of living will not be as high as it is back home. Moreover, you get to lead the expat life in a dream location, without making a major transition at work.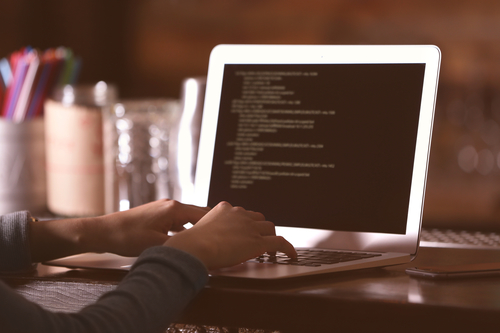 Working remotely can be a good way to find a job
On the downside, your professional exposure will be primarily limited to the American market, and expanding your network of contacts will not be easy. It is also more difficult to get a residency permit or a work visa if you are working for a US-based company that does not have an office in Chile.
Some expat freelancers tap into the tech ecosystem of this nation by working from an affordable co-working space. While there are many of these all over the country, the most well-known set up is Edge Co-Work, in Santiago, Chile's capital.
Get all your paperwork and permits in place before you decide to work remotely, as your travel plans will depend entirely on your visa status. For example, if you have chosen to freelance on a tourist visa, you will need to be prepared to leave the country for a short time every 90 days. However, if you have a work permit, this won't be necessary.
Working For A Well-Established Local Company
Many tech professionals are interested in taking up jobs or assignments with a Chilean firm that has been around for a while, since this offers a higher level of job stability. This step gives you more exposure to the local tech ecosystem and allows you to create a wide network locally, and perhaps even carve out your future career path.
If you take up a job with an established firm in Chile, getting a work visa is also much easier. As soon as a big company makes an offer, you can apply for a one-year temporary visa, which means you can work in the country. Other challenges such as distance and time differences are eliminated when you take up a job in the same location.
Of course, there are bound to be a few downsides to this option too. For starters, local companies usually show preference for candidates that speak fluent Spanish, as these people will have less trouble communicating with clients and colleagues. You will also need to bear in mind that you will get paid a lot less in Chile than you would in the US, Europe and certain parts of Asia; however, this downside gets offset by the relatively low costs of living. Many expats find the local work culture in this country very chaotic and challenging, meaning they don't extend their contracts after one year.
Working For A Local Startup
In the last decade, the number of work visas issued by the Chilean immigration authorities has increased by around 25 percent. This is mainly because of the spike in demand for more skilled professionals from overseas, who have experience in international markets. This new demand is not likely to abate any time soon. According to Cisco, by the year 2019, there will be a dearth of almost half a million IT professionals in the South American region and the largest skill gap will be seen in the case of emerging technologies such as Video, Mobility, Cloud, Big Data, LOT, Cyber security and software development.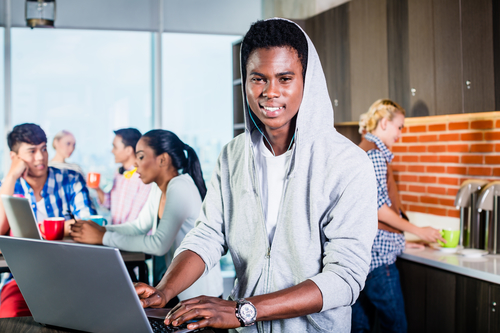 Working for a startup can be fun, but often requires long working hours
It is estimated that companies will pay anywhere between US$2,000 and US$3,000 per month for workers in these fields. Anyone with certification and experience in these areas is likely to come across numerous opportunities to work for a good startup that primarily targets the Latin American markets. Job sites such as Workana and Chiletrabajos are great places to begin your search for these positions.
While the founders and working teams of most tech startups are likely to have at least some fluency in English, all the marketing activities of the products are bound to be in Spanish. It is therefore best to learn the local language so that you don't face any challenges communicating with your clients and colleagues. This will also make it a bit easier for you to become integrated in the local society. If you don't have the skills that will be required in the future, you may want to think about moving to Chile as an intern. This would mean that your position will be entry level, but you can learn new skills while leading the expat life, at relatively lower costs. This also helps you get connected with the local startup scene for full-time work in the future.
Native English speakers can also look at the option of working with a Chilean startup which targets the US market. You will come across numerous companies that are offering a product or service to consumers in America but have a back office in Latin America, probably to cut costs. In such cases, your salary is likely to be higher than the Chilean average, even if it is not at par with the US. However, if you are highly qualified and experienced in a skill set that is high in demand, you could ask for a salary of US$6,000 per month. Obtaining a work visa shouldn't be a big challenge either, so long as your company meets the necessary criteria.
Where To Start
Santiago, Chile's capital, is the hub of all commercial activity and it is therefore home to a majority of the startups and established IT companies. This city accounts for almost half the national economic output, and it continues to assert itself as a key South American trade center.
Several multinational conglomerates such as Hewlett Packard, IBM, Intel, Microsoft, Yahoo, Coca Cola and Nestle have presence in this location. Startup Chile, which is based in this city, has become one of the most successful tech programs around the world. It put this country on the global map and made Santiago Latin America's 'Chilecon Valley'. It was thanks to this program that the government introduced a new tech visa scheme, allowing IT professionals and entrepreneurs to get a work visa in 15 days or so.
Making The Transition
The work culture in Chile is nothing like the US, UK or other Western countries. Expats are often taken aback by the long working hours they are expected to put in. The Latin American zeal for socializing does not stop anyone from putting in at least 45 hours of work each week, which is among the highest rate of working hours in the world. Unfortunately, the productivity of the employees is not proportionate to the time clocked at work. A typical weekday in Chile is very long and is likely to include a commute.
Outsiders also may face some difficulty adjusting to the lack of organization evident in many workplaces. Of course, getting used to any new work environment takes a while.
In a nutshell, the IT industry in Chile is expected to boom, making it a haven for tech professionals from across the globe. The market offers many options to expats with the right skills.
Further reading
VentureBeat
Have you worked in Chile? Share your experiences in the comments below, or answer the questions here to be featured in an interview!