Note: This article assumes a normal state of affairs in China and cannot predict future developments concerning the COVID-19 coronavirus. As long as the coronavirus crisis continues, always check official government guidance before travelling.You will need insurance if you want any kind of medical treatment in China. Beyond a simple visit to the doctor, costs will very quickly escalate, until you cannot afford not to have insurance.
Public and private health insurance options are available.
Public health insurance
The most reliable way to keep insurance costs low is to choose this option, which is the cheapest form of health insurance and covers over 95 per cent of the population. However, one drawback is that, though it will reimburse up to 60% of inpatient care, it contributes almost nothing towards things like outpatient services and medicines. Public health insurance does not cover visitors to China, but may apply to you if you are on the payroll of a Chinese company.
Benefit packages, deductibles and reimbursement ceilings are all variable, defined by the local health authorities, but services that are covered will generally include primary and specialist care, accident and emergency, hospital stays and mental health care. Emergency dental and ophthalmic services may be covered, but these are usually paid for out of pocket. Vaccination and health screening services will probably require separate benefit packages.
Public health insurance currently comes in two forms:
Urban Employment-Based Basic Medical Insurance (UEBMI)
This is funded mostly out of employee and employer payroll tax (companies contribute 6% to 12% of an employee's salary; the employee contributes 2%). This system has both the highest average premiums and the highest reimbursement rates. This is the most likely to be of use to expat workers, with mandatory participation for employees in urban areas. Expats should still confirm that they are eligible, as not all areas require resident expats to pay the appropriate taxes that support the state healthcare system, meaning they are not covered by it. It is worth bearing in mind that, even if you are covered, non-working (and therefore non-contributing) members of your family will not be.
Basic Medical Insurance for Urban and Rural Residents (BMIURR)
This combines two previously separate systems: Urban Resident Basic Medical Insurance (URBMI) and the New Cooperative Medical Service (NCMS), which remain separate in some areas. It is a voluntary system covering unemployed adults, children, students and retired people. It is less generous than UEBMI, as local government funding is its sole source of income. Workers with UEBMI may want to insure their children and other family members with this service.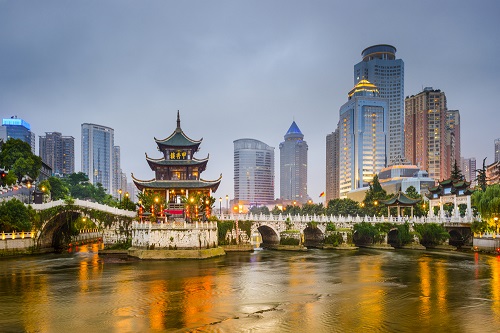 Public health insurance in China currently comes in two forms: Urban Employment-Based Basic Medical Insurance and Basic Medical Insurance for Urban and Rural Residents.
Financial assistance programmes are available for people who cannot afford their premiums, or for other expenses not reimbursed, but as your income must officially be at poverty level to qualify, this is unlikely to apply to expats.
Because of the basic coverage and relatively low reimbursement ceiling even of UEBMI, special public health insurance has recently been introduced for severe, treatment-intensive diseases, such as cancer and heart conditions, supplementing the other schemes.
Private health insurance
Private insurance generally offers a wider range of options, better quality of care and higher levels of reimbursement. It is also possible to buy policies that complement public health insurance, so money can be saved by relying on the public system for essentials and only buying coverage for circumstances particular to you. Even though individual Chinese people tend not to go for this option, due to a combination of how expensive it is and how little awareness there is around the options available, the Chinese government is currently trying to encourage private insurance to relieve the pressure on the public system. It is therefore wise to look out for schemes that incentivise you with discounts or other offers to join them.
The most common and cheapest private plans are life insurance policies, which simply pay out a lump sum to anyone diagnosed with a critical illness. However, these are also limited in coverage. Policies that offer reimbursement for costs have better coverage, but may be out of your price range. They may still be within the range of an expat salary. For example, a plan covering both in-patient and out-patient care for an adult in their thirties would probably average 15,000 yuan. If that is beyond your reach, it is probably possible for both you and your family to be included in your employer's insurance plan.
The private insurance route offers two choices of insurers: Chinese or international. Read on for further information.
Chinese insurers
The five largest Chinese companies specialising in health insurance are currently:
• China Life Insurance
• Hexie Health
• Kunlun Health
• PICC Health
• Ping An Health
On top of these, a further 100 insurers will offer health insurance products. A Chinese insurer should get you a more comprehensive package at less cost, with a wider variety of options when it comes to choosing your doctor or hospital. The drawback is that most only provide their services in Mandarin. Of the companies listed above, only Ping An Health offers an English-language website.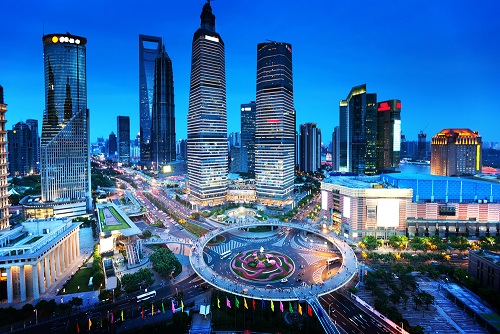 If you are looking for private insurance, you can either choose a Chinese insurer or an international insurer, and both have their merits.
International insurers
International private health insurance is the most expensive option of all. China is currently the fifth most expensive place in the world to buy international health insurance for. Only the US, Hong Kong, Canada and Dubai are above it. With that said, however, policies for China tend to be nearly 60% cheaper than policies for the US.
Significant international insurers with Chinese coverage include:
• Aetna
• Allianz Care
• AXA-TianPing
• Bupa
• Cigna
• HSBC
• ICBC-AXA
• MSH
• Now Health
Allianz Care, ICBC AXA and Now Health all recently raised their prices so may be discounted if you are trying to keep premiums low.
The advantage of international insurers is that they are tuned to the needs of expats, and generally able to communicate in English. However, the range of policies can be more limited. It is also possible that some Chinese public hospitals will not deal with international insurers. In this case, you will have to pay for your treatment up front and in cash before claiming for reimbursement. You therefore need to make sure you understand precisely what is and what is not covered by your plan, and that your hospital recognises your insurance. Be sure to keep itemised receipts for every payment that you make.