China is one of the fastest growing economies in Asia and the world. The Chinese currency is known as the renminbi, and is one of the most competitive currencies in the Forex market. Renminbi (meaning 'money for the people') is the most commonly used term locally, although yuan is another word for money.Chinese money consists of three denominators, the yuan, jiao, and the fen. The yuan is the highest denominator and is issued in 1, 2, 5, 10, 20, 50, and 100 bank notes. The jiao is the second strongest denominator and comprises of 1, 2, and 5 notes. You can also get the 1 jiao coin. Fen is the smallest denominator and is issued in coin form.
Opening A Chinese Bank Account
The Chinese financial sector is heavily dominated by local banks. Nevertheless, you can still find foreign banks such as Citi Bank, Standard Chartered and HSBC in this country. Normal banking hours are from 9am to 5pm on weekdays. Some banks will close for a one-hour break between 12noon and 1pm.
Expats receive the same benefits as Chinese nationals when opening bank accounts. Opening an account is easy, and you will be issued with a debit card upon completion. Ensure that your local Chinese bank has all the services that will be useful to an expat, such as international transfers, checkbooks and so on. If not, you may be better off opening an account with one of the international banks established in China.
A potential downside of opening an account with a local Chinese bank is that everything is conducted in Mandarin. This language barrier may present many problems with trying to explain your financial needs whether you are opening an account or requesting a banker's check. If you don't speak Mandarin, it is advisable to have a translator with you. Nevertheless, there are local Chinese banks that will translate their services in English for international customers.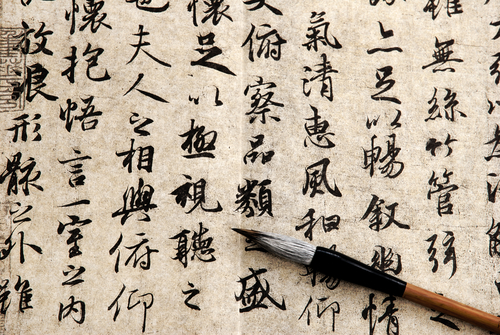 Banking is conducted in Chinese, which may present a challenge
As an expat, you will only require your passport and some local currency to open an account with a Chinese bank. Some banks will ask for proof of residency or a copy of your visa, although this is not always the case. Once issued with a debit card, you can carry out basic financial transactions such as withdrawing money, checking your account balance, or inter-account transfers from any ATM.
Minor transactions such as withdrawing money are best done from any of the ATMs available in the cities. Banking halls tend to be crowded and queues can be annoyingly slow. If you really have to visit the bank, it is best to pick a service ticket then attend to any other errands you have. By the time you are back in the bank, it will be your turn to be served.
Checks And Credit Cards
Checks and credit cards can be used in China, though they are not as frequent as ATM debit cards. Many of the day-to-day transactions in this country are handled in cash. Some local Chinese companies even pay salaries in cash. Checks or credit cards are mostly used for making purchases online, booking plane tickets or when dining in any of the country's international hotels and restaurants.
Avoid using a bankers' check to pay for items or make other financial transactions in China. No local shop, mall or any commercial establishment in China will accept payments through checks or credit cards. Local Chinese banks also reject check payments. If a check is accepted, the Chinese bank will only credit your account once they receive the funds from the financial institution that wrote the check. Some local banks will even ask for collateral as insurance in case there should be an issue with your banker's check.
Chinese people usually rely on cash for their day-to-day financial responsibilities. Therefore, do not be surprised to discover that many Chinese locals do not have a bank account, let alone a checkbook. As an expat, it is wise to carry some money in cash, especially if you will be spending a lot as you go about your day.
Money Transfers
It is possible to transfer money from a foreign bank account into a local Chinese bank account. The only downside to this is that transaction fees are usually very high. Withdrawing money from an ATM using a MasterCard from a different bank will also attract high fees. The cheapest way to move money from abroad to China is through money services such as Western Union or Money Gram. Another option is to put money in your foreign account while back at home, then only use your ATM card in China; especially if your home bank has a branch in China.
Income Tax
Income tax in China is very high compared to other Asian countries. Fortunately, the Chinese government levies uniform income taxes to all employees, whether you are a citizen or an expat. Income tax percentages are normally between 5 percent on the lowest and 45 percent on the highest.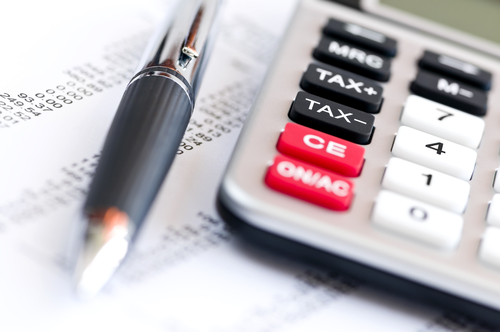 Taxes are high in China and it is important to keep on top of them
All migrants who are residing in China for at least five years must pay taxes on their income. Expats who are in China for less than five years will have their taxes calculated for the period they are residents. An income tax exemption may apply for expats who come from countries that signed a tax treaty with China.
As an expat, it is important to ensure that all your taxes are paid during your stay in China. Tax evasion is a serious crime in China, and attracts hefty fines or possible jail time.
Cost Of Living
As China has become heavily industrialized, the cost of living has risen. Shanghai and Guangzhou are among the most expensive cities for you to live in. As an expat, your income level will determine where and how you will live while in China.
Expect to spend around $400 per month while living in any of the major Chinese cities. This does not include the cost of hiring cabs, eating out in fancy restaurants, or going out to have some fun in a club or restaurant. If you wish to experience the best of China and live in one of the best apartments in the city, you will need to have a disposable income of at least $1000 per month.
Have you lived in China? Share your thoughts in the comments below, or answer the questions here to be featured in an interview!