In China, expats can choose between public, private or international hospitals for their maternity care. Home births are rare, except in the case of Chinese families in remote rural areas. Although private health insurance is not mandatory in China, it will limit your options if you do not have sufficient medical cover.Average costs range from 8,000 CNY to 15,000 CNY (£880 to £1,650; $1,120 to $2,100) for prenatal care and 10,000 CNY to 13,000 CNY (£1,100 to £1,430; $1,400 to $1,820) for delivery in public hospitals. International hospital costs range from 15,000 CNY to 25,000 CNY (£1,650 to £2,750; $2,100 to $3,500) for prenatal care, 50,000 CNY to 60,000 CNY (£5,500 to £6,600; $7,000 to $8,400) for delivery, and CNY 70,000 to 100,000 CNY (£7,700 to £11,000; $9,800 to $14,000) for a C-section delivery.
Public hospitals are maintained as part of the state healthcare system, which is partially funded by social security contributions. Initial consultations are available at walk-in centres, and then you may be referred to regional hospitals, or to specialist hospitals in the major cities, according to the severity of the medical condition and the level of expertise required. The most experienced and highly qualified Chinese doctors are based in the specialist hospitals.
Public hospitals are less expensive than private or international establishments, but the standard of care at walk-in centres is low, and it is unlikely that the medical staff there will speak English, which means you may need an interpreter. Many Chinese patients opt to go directly to specialist hospitals, which can disrupt the appointment system and lead to extended patient waiting time.
Private hospitals are a relatively new innovation, designed to alleviate the pressure on public hospitals. Some private hospitals have been established in accordance with specific international standards, offering a greater degree of personal care, as well as internationally trained and English speaking personnel.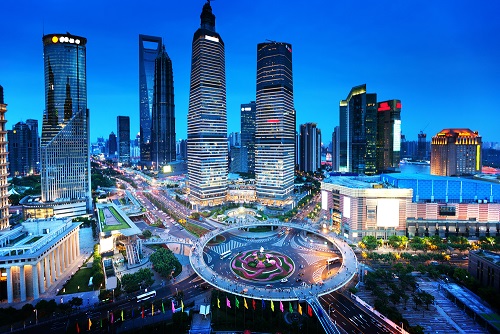 In China, private hospitals may be able to offer a greater degree of personal care than public hospitals, as well as English speaking personnel.
Prenatal care
When your gynaecologist confirms your pregnancy, you will be issued with your pregnancy handbook, known as your 'red book', which will be used to track essential information about your health and that of your baby.
Some international hospitals offer a discounted package for prenatal care, if you commit to attending all of your prenatal appointments at the same hospital. Changing hospitals and consultants is easier if you pay for each check-up individually, but will incur additional costs.
For the first few months of your pregnancy, check-ups are monthly. After that, they will become fortnightly, and then, as the due date approaches, weekly. You will be given an ultrasound scan at twenty weeks to check the baby's heartbeat.
Giving birth
The Chinese approach to child-bearing greatly differs from the attitudes held in many Western cultures. Cesarean sections are increasingly popular. Many Chinese people place great importance on the good auspices of a particular day or year for a baby's arrival, and will opt for a C-section to achieve this.
In public hospitals, the delivery room is frequently shared with other mothers, and partners are excluded until the birth is over and the mother has been transferred to the maternity ward (which is also shared). Some public hospitals offer VIP wards, with higher standards of care and greater privacy, for an additional cost. Depending on your insurance, you may have to pay for your care in advance, and this will frequently be in cash. Make sure you secure any receipts, to support your subsequent claim.
You may be required to provide your own bed linen and towels, in addition to clothing for yourself and your baby. You should also provide your own personal hygiene items. As it is expected that new mothers are supported by their families, food is not generally provided in public hospitals.
Private hospitals, although more expensive, employ English speaking medical staff, and provide private rooms and individual care.
Postnatal care
It is important, especially in public hospitals, to ensure that your baby receives their regular vaccinations, by registering for the state immunisation programme.
Once you have decided your baby's name, you can apply to the hospital for a birth certificate, but this may take up to 10 days to be issued. This will enable you to register your baby at your country's embassy or consulate, so they can be added to the national birth records.
If either parent is Chinese, the child is automatically deemed to have Chinese citizenship. It is worth considering whether you want to apply for a Chinese passport, as China does not recognise dual nationality. Chinese citizens can only leave China on a Chinese passport, and they must also have an appropriate visa for their destination country. You should consult your embassy or consulate to ensure you make the right provisions for your child.
In Chinese culture, it is traditional for mothers to stay at home, with very few visitors, for the first month after the birth. This is known as 'the sitting month.' It is common practice to engage a yue sao, or personal nurse, who will take care of household duties, allowing the new mother to focus on her baby. Monthly costs for a personal nurse range from 10,000 CNY to 20,000 CNY (£1,100 to £2,200; $1,400 to $2,800).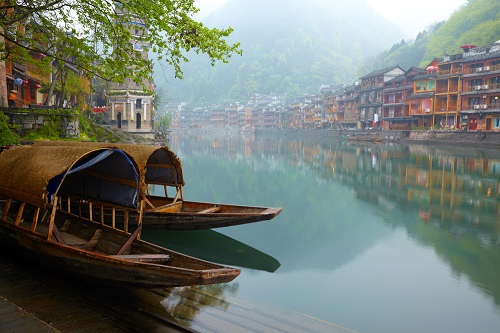 In Chinese culture, it is traditional for mothers to stay at home, with very few visitors, for the first month after the birth. This is known as 'the sitting month.'
Maternity leave
The amount of maternity leave you are entitled to will depend on which region you work in. However, the national legislation states that you are allowed a minimum of 98 days, which can start from 15 days before the due date. Expectant mothers continuing to work after seven months of pregnancy are entitled to a one-hour break each day. Additional provision can be made for two and a half months of pre-delivery leave. A pregnant employee is also entitled to paid prenatal check-up leave from 12 weeks, usually at the end or start of the business day.
Employers are required by law to pay maternity insurance for Chinese employees, calculated on the previous 12 months' salary, rather than by the insurance policy guidelines. Foreign employees who have contributed to their company's maternity insurance scheme will also be eligible. China's statutory paternity leave is a maximum of two weeks.
New mothers are entitled to at least one hour of breastfeeding leave for up to a year following the birth. These can be taken in two 30-minute periods. However, some employers request that their staff work full days and the hours are added to their holiday entitlement.