For many thinking of moving to China, the first option that comes to mind is the capital city of Beijing. But there are many advantages to settling down in one of China's other cities. One of the main advantages of moving to a smaller city in China is the reduced cost of living. Accommodation costs are lower and it is possible to find spacious, well-equipped apartments for a lower cost than in Beijing.China also has an extensive rail network, making it convenient and quick to travel within and between cities. Cities like Hangzhou, Suzhou and Nanjing have subway networks.
Smaller cities have a greater sense of community than the larger, fast-paced ones, making it easier to build relationships. China's smaller cities are still busier than a number of destinations in the west, but the pace of life is noticeably more relaxed, and residents have a greater degree of personal space.
It's always a good idea to learn about a country's culture, and in smaller cities, expats will have the opportunity to delve deeper into China's rich cultural heritage. For those who are thinking about moving somewhere other than Beijing, here are nine options to choose from.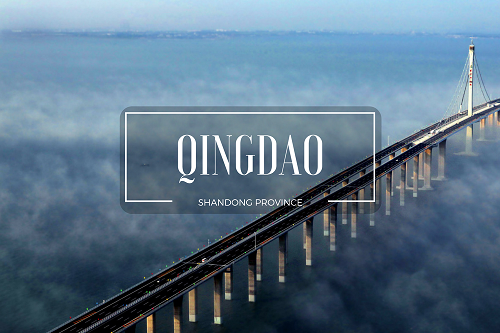 Qingdao is the largest city in the Shandong Province, on China's east coast. The Yellow Sea borders it on both sides. Qingdao is an important port for trade, both domestic and international. Expats will find that the city has favorable living conditions and a great work environment. Qingdao's main urban area is connected to the Huangdao district by the Jiaozhou Bay Bridge, the longest sea bridge in the world. The city ranked 79th in the Global Financial Centers Index this year, and in 2007 it was rated among the top ten cities in China.
In 2009, Qingdao earned the title of China's most livable city by the Chinese Institute of City Competitiveness. The Shandong Province has seen considerable change in its economy in recent years, and a large part of this development has taken place in Qingdao. There has been rapid development, and the city's GDP recently hit 42.3 billion, causing it to earn the number one rank in the Shandong Province and tenth place among the top 20 cities in China. In Qingdao, expats will be able to discover several German-style buildings, which are remnants of the German colonial period that continued for 16 years until 1914. The fusion of German and Chinese architecture, the German demographic roots and a significant Korean expat population, all lend a distinct atmosphere to Qingdao.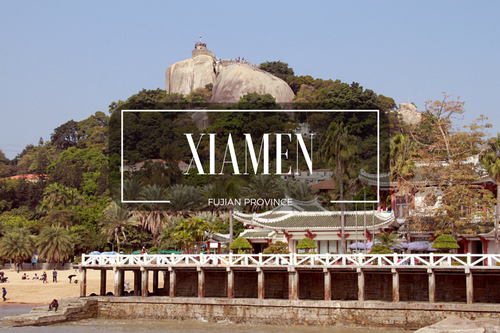 Declared as China's most romantic Leisure City in 2011, Xiamen has also been a major seaport for a long time. It is considered to be one of the forerunners of special economic zones in China. Xiamen ranked second, just after Shanghai, for its high standard of living. Xiamen is located in the southeastern province of Fujian in China. It consists of six districts – Huli, Siming, Jimei, Tong'an, Haicang, and Xiang'an, which together span an area of 1,699.39 square kilometers. It has a population of 3,531,34.
The city enjoys a pleasant, mild climate and a comparatively low pollution level. The official language of government business is Mandarin, but Amoy, a dialect of Southern Min, is widely spoken in and around Xiamen. Xiamen has a diverse, healthy economy. Its Special Economic Zone consists of the districts of Siming and Huli, and its main industries are fishing, food processing, textiles, shipbuilding, chemicals, telecommunications and finance. Xiamen has trade relations with nearly 162 countries and regions around the world. It is also a center of foreign investment, and receives capital from places like Taiwan, Macau and Hong Kong. The China International Fair for Investment and Trade is held every year in Xiamen, aiming at attracting further foreign direct investment into China.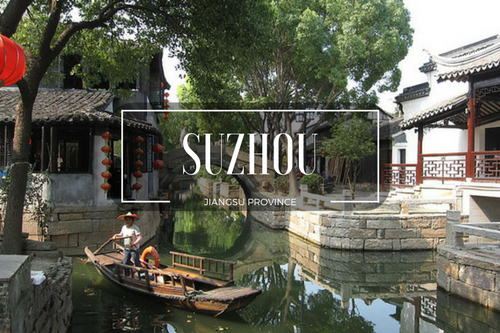 A major city in East China, Suzhou is located in the southeastern Jiangsu Province. It is the second largest city in the province and a major hub for trade and commerce. Suzhou bears the nickname of 'Venice of the Orient' due to its many rivers and canals. The city also has some stunning gardens and great natural beauty.
Many expats live in Suzhou on account of its favorable lifestyle. Founded in 514 BC, Suzhou has more than 2,500 years of history. The city started undergoing economic reforms in 1978 and has become one of the fastest developing cities in the world. Its GDP growth rates in the last 35 years are approximately 14 percent.
Per capita incomes and life expectancy are both high, and its human development index ratings are almost on par with some of the most prosperous and developed Chinese cities. Suzhou is also a popular tourist attraction in China on account of its beautiful pagodas, bridges, canals and exquisitely designed gardens. The city's economy is mainly based on its robust manufacturing sector, IT, electronic equipment and textiles.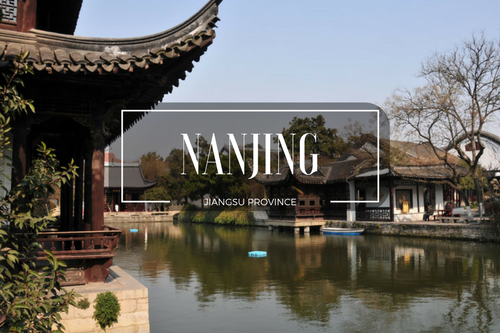 © KongFu Wang on Wikipedia
Located in eastern China, the capital of the Jiangsu Province has long been a hub for education, tourism, research and transportation. It also ranks third after Shanghai and Beijing for its attractive health care package. Nanjing is an important city in the history and culture of China, and was the capital of several Chinese dynasties, kingdoms and governments from the 3rd century until 1949. It first served as national capital for the Jin dynasty.
Due to its strategic location, which made transportation convenient, Nanjing has been an important destination for textiles and minting. The city's industry expanded further during the Ming dynasty and it became one of the most prosperous cities, both in China and across the world. It also became one of the busiest business hubs in East Asia. Since it was among the ancient capitals of China, Nanjing has served as an important cultural center, drawing intellectuals from across China to its shores.
During the Tang and Song dynasties, the city was the abode of poets who wrote about the city's luxurious past. During the Ming and Qing dynasties, Nanjing served as the official imperial examination center where thoughts and opinions of different natures converged.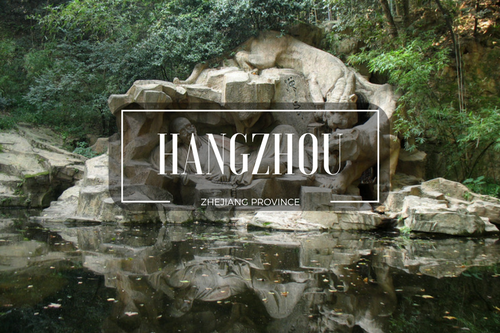 The capital of the Zhejiang Province and also the largest city in the province, Hangzhou is an economic, cultural and political hub. Known for its great natural beauty and rich cultural heritage, Hangzhou is often called 'heaven on earth'. With a favorable living environment, the city ranks fourth for quality of life, after Shanghai, Beijing and Suzhou. Over the years, Hangzhou has attained balanced development and rates highly in the fields of policy, administration and work environment. Hangzhou is located at the head of the Hangzhou Bay. The city gained prominence as the southern terminus of the Grand Canal and has been perceived as one the most prosperous and renowned Chinese cities. One of the city's best-known attractions is the West Lake.
Hangzhou opened up as an important industrial city in 1992. It has a number of diverse sectors like agriculture and textiles, and is seen as a significant manufacturing base and logistics center for the coastal parts of China. Over time the city has opened up several new industries such as IT, medicine and electronics. Hangzhou is one of the most beautiful cities in China and is known for its historical relics and spectacular natural landscape. In fact, Hangzhou has also been rated as one of the most scenic cities. Although considerably developed, the city still has a rich history and culture.
Shenzhen is located in the Guangdong Province, on the eastern shore of the Pearl River Delta. It has the distinction of being the first and most successful SEZ (Special Economic Zone) in China. Shenzhen used to be a market town and was promoted in 1979 to city-status. It now has a population of 10,778,900. The city has grown rapidly over the past couple of centuries.
Shenzhen has a vibrant economy and is a modern city, largely on account of foreign investment. It is also an important financial center in the south of China. The Shenzhen Stock Exchange is located here. Many high-tech companies have also set up their headquarters in Shenzhen. In the 2016 edition of the Global Financial Centers Index, Shenzhen ranked 19th. Shenzhen has a stunning cityscape. The tallest building in the city is Kingkey 100, which stands at 1449 feet and has 100 floors of office and hotel space. The Shun Hing Square is also located in Shenzhen, and was the tallest building in Asia when it was constructed in 1996. Shenzhen has 59 buildings over 656 feet, nine of which are over 980 feet.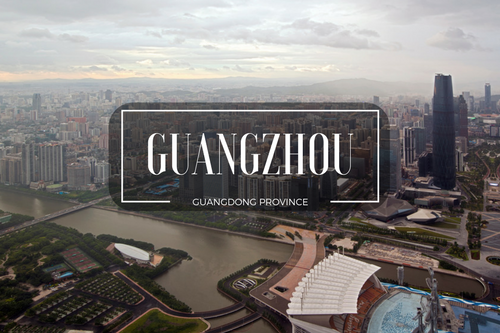 A trading port and transportation hub, Guangzhou in the Guangdong Province of China was one of the starting maritime destinations of the Silk Road. It is the capital of Guangdong and also the province's largest city. The city is located on the Pearl River, approximately 75 miles from Hong Kong and 90 miles from the north of Macau. Guangzhou is today the third largest city in China, after Beijing and Shanghai. It has sub-provincial administrative status. In 2015, the city has a population of 13,501,100.
Recent years have witnessed an increasing number of expats from places like the Middle East, Eastern Europe, Africa and Southeast Asia settling down in Guangzhou. Guangzhou's cultural heritage includes Guangfu, the local Cantonese dialect; Yue or Cantonese cuisine, which is among the eight main culinary traditions in China; Yue or Cantonese opera, whose works are divided into martial and literary performances; and Xiguan, the region that lies west of the erstwhile walled city. Guangzhou also has its own Opera House and a Symphony Orchestra that performs both classical western music and Chinese compositions.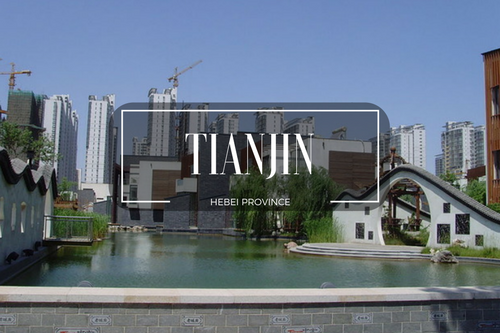 Tianjin is the largest coastal city in the north of China. It has served as a major seaport and since the 19th century, has served as the gateway to China's capital city of Beijing. Tianjin is a metropolis today, but its walled city was constructed in 1404. It became one of the largest cities in the country during the period of the late Qing dynasty and the Republic of China. Tianjin went through a period of depression on account of the central government's policy and the Tangshan earthquake. It began recovering from the 1990s and today it stands as a dual-core city, whose main industries are IT, biotechnology, petrochemicals and metallurgy. Its new coastal area has attracted a number of big international businesses such as Samsung, Toyota and Motorola. Tianjin has made considerable economic growth due to globalization and the opening up of its economy.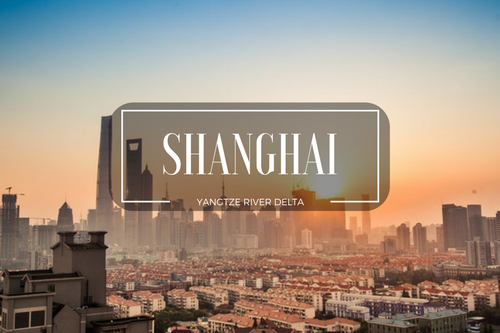 Like Beijing, Shanghai is one of China's major cities. It is often called 'Paris of the East' and 'Pearl of the Orient'. Shanghai has a character that is a mix of local and international influences. Located on the estuary of the Yangtze River, it is the largest city in the world by some measures. Expats moving to Shanghai will discover a diverse business environment. Shanghai has a population of 23 million, many of whom are foreign residents. Expats in Shanghai who prefer to send their children to an international school will find a number of options from which to choose. Shanghai has one of the largest numbers of international schools in the country. Although public healthcare can be inconsistent, Shanghai does have several private hospitals and clinics that adhere to high standards. The job market in the city is known to be favorable to expats. International companies continue to open their branches in Shanghai and many expats are part of the skilled workforce.
Have you lived in one of the cities named above? Share your experiences in the comments, or if you'd like to be interviewed about your life as an expat, fill in the questionnaire here.