A Yellow Fever vaccine is required for travellers entering Colombia from countries such as Brazil, Angola, the Democratic Republic of Congo, and Uganda. The vaccine must have been administered at least 10 days prior to your arrival in Colombia.Many nationalities can enter Colombia for a period of up to 90 days without the need for a visa. Usually, you can extend your stay by applying for an extension at the immigration office (Migración Colombia). Immigration authorities are likely to ask you for proof of return or onward travel. Visitors cannot stay in Colombia on a tourist visa for more than 180 days in a 12-month period. Overstaying your visa can result in fines and/or deportation.
If you are a Colombian dual national, you must enter and leave Colombia using your Colombian passport and Colombian identification card (Cedula). Your passport should have a minimum validity of at least six months from the date you enter Colombia. Colombia charges a departure tax on all international flights leaving the country, the price of which is usually included in the cost of your flight ticket, but it's always best to double check.
Minors under the age of 18 who have resident status in Colombia, and who are travelling on a British passport, will require written permission when leaving the country without their parents or guardians. The letter must be authenticated by a notary or by a Colombian consulate. It must detail the proposed destination, the purpose of the trip, the date of departure and the return date.
UK Emergency Travel Documents (ETDs) are accepted for entry and exit, as well as airside transit, in Colombia. If you're travelling to the islands of San Andres, Providencia or Santa Catalina you must purchase a tourist card at the airport you are travelling from. This can usually be done at the boarding gate on the day of your flight. Tourists staying less than 24 hours on the islands, and children under the age of seven years old, are exempt from this.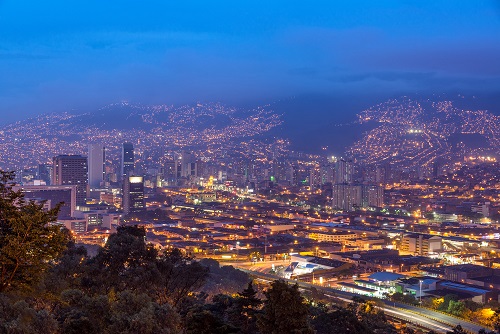 UK Emergency Travel Documents (ETDs) are accepted for entry and exit, as well as airside transit, in Colombia.
Visas
Citizens of certain countries will require a tourist visa in order to enter Colombia. These can be applied for and processed at Colombian embassies and consulates abroad. You can check a detailed list of visa requirements by country here.
Visas can be applied for at your nearest embassy or consulate, as well as online. It is sometimes possible to apply for your visa online whilst in Colombia, but this is subject to the type of visa you are applying for and your individual circumstances. It is always best to find out whether this option is possible for you well in advance of making your application.
Types of Colombian visas
Prior to the changes made to the visa system in 2017, Colombia had three types of visas: the temporary visa (TP), resident visa (RE) and business visa. Now, under the new visa rules, there are around 30 categories and subcategories of Colombian visa. The three main categories of visas are:
• Visitor (V)
• Migrant (M)
• Resident (R)
The migrant (M) Colombian visa
The majority of migrant visas issued in Colombia are valid for a period of up to three years. If you fall into one of the below categories, you may be eligible for this type of visa.
• The spouse or partner of a Colombian national or permanent resident
• The adoptive parents or adoptive child/children of a Colombian national
• A national of a reciprocal agreement country or Mercosur trade bloc member, such as Argentina, Bolivia, Brazil, Paraguay, Uruguay or Chile
• Recognised refugees
• Those in permanent employment (or a long-term work contract) in Colombia
• Eligible investors
• Holders of a specified qualification or proven expertise in a specified field
• Religious missionaries
• Those enrolled in primary, secondary, or higher education at a registered educational institution in Colombia
• Eligible retirees with sufficient pension income and/or savings
The resident (R) Colombian visa
The resident visa is designed for:
• Returning Colombians (such as Colombians living in other countries who were required to renounce their citizenship when becoming citizens of their adopted countries)
• People who are the mother or father of a Colombian national (national by birth)
• Those who have held a category M visa continuously and uninterrupted for at least two years
• Those who have continuously and uninterruptedly held a beneficiary visa for at least five years
• Eligible investors
The visitor (V) Colombian visa
The Colombian visitor visa can be granted for 16 different activities, as detailed below. Such visas are usually valid for a period of two years.
1. Direct transit through a Colombian airport to a third country
2. Visiting Colombia for leisure, tourism and/or cultural interest purposes
3. Conducting business negotiations, market studies, plans or procedures
4. Participating in an academic exchange programme, advanced training in an art or trade, or undertaking studies
5. Attending a medical consultation, intervention or treatment, or accompanying a person attending one of the three aforementioned activities
6. Carrying out administrative and/or judicial proceedings
7. Working as a boat crew member or on an offshore platform in Colombian jurisdictional waters
8. Participating in an event as either a lecturer, exhibitor, artist, athlete, jury, contestant or logistical staff member
9. Participating in a Colombian internship
10. Volunteering in development projects or in the promotion and protection of human rights
11. Performing in audiovisual production or digital content
12. Performing journalistic coverage or staying temporarily as a foreign media correspondent
13. Providing temporary services to a Colombian citizen
14. Transferring from a position in a company to a position in a Colombian branch of the company
15. Coming as a foreign government official or foreign government trade representative
16. Visiting Colombia under a working holiday programme
After your application has been successful and you have received your visa, you will likely need to register with Migración Colombia within 15 days of arrival, in order to get your Cedula (foreign ID).
You can find more in-depth information on the Colombian visas and their subcategories on the official website here.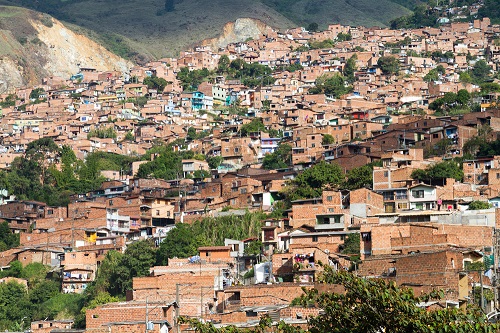 The Colombian visitor visa can be granted for 16 different activities.
Work permits
Some of the M visas will come with an open work permit, which allows the holder to legally work in Colombia. The Colombian migration policy looks to employ foreign workers with technical and intellectual qualifications and vocational experience, who can contribute towards economic development, scientific and technological advancements and cultural and educational enrichment. It also seeks to attract foreign investors who can help generate new jobs and/or increase exports.
If you have already been given an offer of employment, it is most likely that your employer will make all the necessary arrangements on your behalf. If you are looking to be self-employed and start your own business in Colombia, you will need to make the appropriate arrangements and application, ensuring you get all your business licenses in place.
Residency
As well as the temporary residency visas (category R), foreigners can also obtain Colombian citizenship or permanent residency status in Colombia.
You will not be eligible for citizenship if you are on an R visa and are out of the country for more than a continuous year. Therefore, if you are planning on applying to become a citizen in Colombia based on having an R visa, you cannot leave the country for more than a year at a time.
If you are the parent of a Colombian national, you can get permanent residency status immediately, and after two years, you will be eligible to apply for citizenship and a Colombian passport. The M category marriage visa, which you can apply for if you have a Colombian civil union or marriage, also gives you the opportunity to become a permanent resident, after three years. After a further two years, you can apply for Colombian citizenship.
Other visas, such as work visas, student visas, business owner visas and retirement visas, will require you to reside in Colombia for a period of five years uninterrupted, before you can become eligible for permanent residency, and a further two years until you can apply for citizenship.