The U.S. dollar is still going strong against the euro and other currencies, making this a great time to be thinking about reinventing your retirement in some of the world's most appealing spots.In several places, including Algarve, Portugal; Pau, France; Abruzzo, Italy; and Medellin, Colombia, your U.S. dollars will stretch farther than in the U.S. thanks to current exchange rates. And in Cuenca, Ecuador, and Pedasi, Panama, the U.S. dollar is their currency, so there's no exchange-rate risk. Here are 10 retirement hotspots for you to take a look at in 2017:
1. Algarve, Portugal. Portugal's Algarve is home to more than 100,000 resident foreign retirees. This old world region on the Atlantic Ocean is the best place in the world to retire that nobody's talking about. Portugal's southernmost province offers the best of Europe, including medieval towns, fishing villages, open-air markets and local wine, plus some of Europe's best sandy beaches.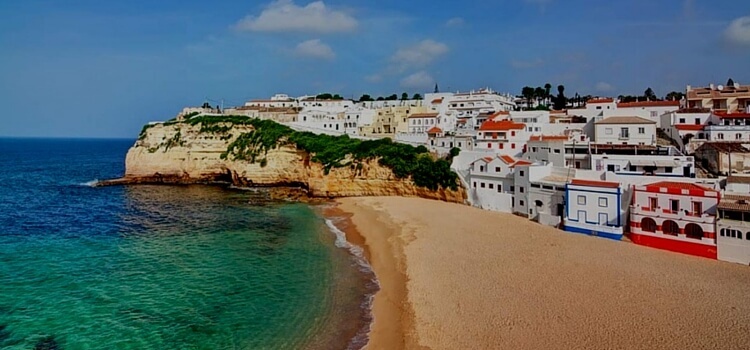 This is a land of cobblestoned streets and whitewashed houses with lace-patterned chimneys, surrounded everywhere by fig, olive, almond and carob trees. Thinking more practically, the Algarve also offers great weather, with 3,300 hours of sunshine per year, meaning more sunny days than almost anywhere else in Europe.
The Algarve has a longstanding reputation as a top summer destination among European sun-seekers and a top winter retreat for those looking to escape Northern Europe's coldest months. Health care is international-standard in this part of the world, and medical tourism is a growing industry.
Thanks to Portugal's strong historic and cultural links with England, English is spoken widely in the country, especially in the Algarve.
The Algarve's 100 miles of Atlantic coastline is punctuated by jagged rock formations, lagoons and extensive sandy beaches, many awarded coveted blue flags from the European Blue Flag Association. In addition, the region boasts 42 golf courses in less than 100 miles and is generally recognized as a top golfing destination in continental Europe and the world.
The cost of living in Portugal is among the lowest in Western Europe, on average 30 percent lower than in any other country on the Continent. A retired couple could live here comfortably but modestly on a budget of as little as $1,500 per month. With a budget of $2,000 per month or more, you could enjoy a fully appointed lifestyle in the heart of Old Europe.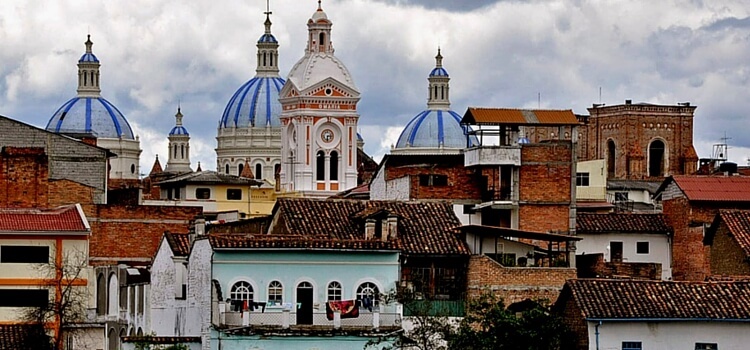 2. Cuenca, Ecuador. If you're looking for the world's best place to retire overseas on a budget and to live better for less money, Cuenca, Ecuador, will be hard to beat. This is a beautiful colonial city in a fascinating and diverse country. The historic center measures roughly 12 by 20 blocks, which is big enough to be interesting, but contained enough to be manageable without having to invest in owning a car.
Many of the Spanish-colonial structures that line the streets of central Cuenca are now cafes, restaurants, bars and bookshops, operating alongside the traditional butchers, tailors, repair shops and bakeries. At the heart of the city is the town square, anchored by the original cathedral at one end (dating to 1557) and the "new" cathedral at the other (dating to the 1800s).
Perhaps the biggest appeal of Cuenca is its cost of living, which is among the lowest in the Americas. Real estate prices are rock bottom. The health care is high quality, honest and, like everything else here, inexpensive. The climate is temperate 12 months a year, and the city's large and growing expat community is one of the most diverse and well-blended in the world.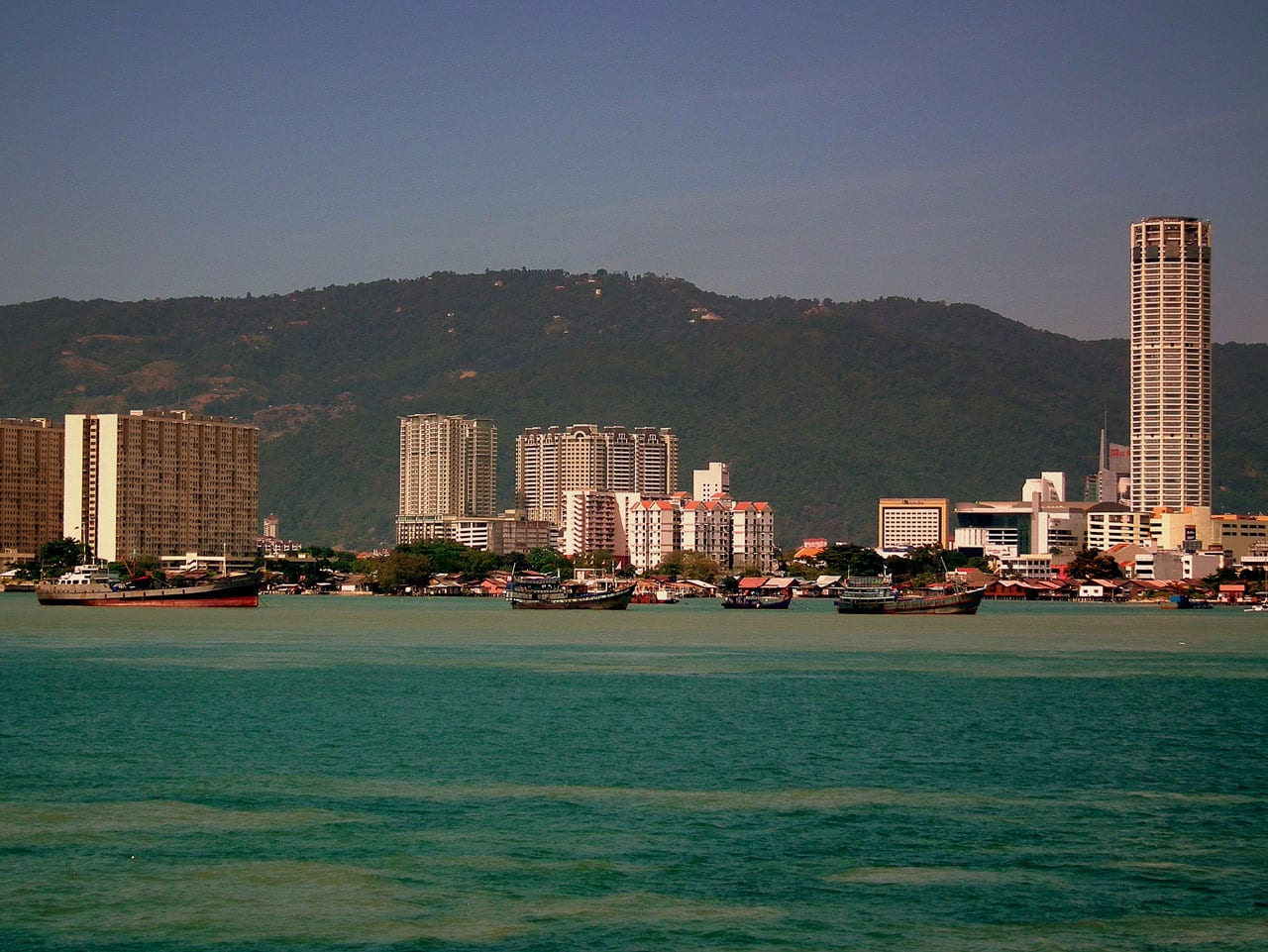 3. George Town, Malaysia. The Malaysian island of Penang, recognized as both the pearl of the orient and the garden of the east, offers retirees one of the best overseas living opportunities in the world and stands out as a top retirement choice in Asia. Retired here, you could while away the hours exploring George Town, Penang's colorful and lively state capital, kick back on the beach, explore the mountains and waterfalls, shop, and eat out every meal if you want to. The cuisine is so diverse you'll never tire of it and so affordable you can indulge without worry even if your retirement budget is modest.
George Town's population is about 750,000, which is small enough that it's easy to make friends and meet your neighbors, yet large enough to support the infrastructure and services of a real city. The center of historic George Town is a maze of 19th-century streets. Even beyond its UNESCO heart, this city is a cornucopia of Chinese shop houses, pagodas, temples, clan-houses, churches, mosques, British colonial buildings and landscaped parks.
Malaysia offers sophisticated, international-standard health care at an affordable cost and is one of the world's top five destinations for medical tourism. Many private hospitals are internationally accredited.
The Malaysian government actively encourages immigration and welcomes foreign retirees. There is no pressing need for you to learn a second language in Malaysia and even less so in George Town. This is an international destination, and nearly everyone you come in contact with will speak and understand English.
A couple could retire comfortably in George Town on $1,500 per month.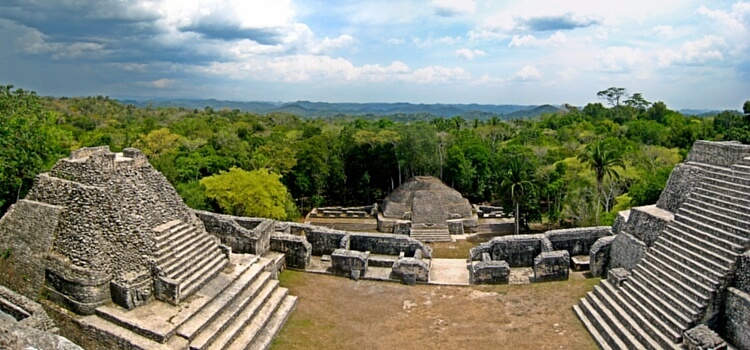 4. Northern Belize. Northern Belize is a remote region of tropical rivers, hardwood forests, traditional farms, sleepy rural villages and breezy Caribbean seashores. This is a refreshingly off-the-radar place where residents embrace a simple, friendly, by-the-sea lifestyle. It is also the best value destination in Belize and one of the most affordable options for retirement in the Caribbean.
Northern Belize is an area of about 2,500 square miles and the point where the Caribbean and Central America meet. As that geographic juxtaposition suggests, the population is diverse, and it is becoming more so as North American retirees are beginning to recognize what this overlooked part of Belize has to offer and settling here in growing numbers.
Northern Belize's remoteness is part of its appeal, but remote living has its disadvantages, especially in retirement. This is why the proximity of this part of Belize to Chetumal, Mexico, just across the border, is so important. The town of Corozal in Northern Belize is a gateway town to Chetumal and from there to Merida and Cancun beyond. In Northern Belize, you could enjoy a bargain Caribbean lifestyle with easy access to shopping, city distractions and medical care in Chetumal.
Belizeans are known for their hospitality. Plus, they all speak English, so new friendships are quickly and easily made. Corozal is home to an established and growing expat community, but this group is well integrated with the local Belizean community. Living here, you could fill your days sailing around Sarteneja, horseback riding at Chan Chich, kayaking at Orchid Bay, fishing at Bacalar Chico or bird watching at Crooked Tree Lodge. You wouldn't ever lack for company, Belizean or expat, if you wanted it.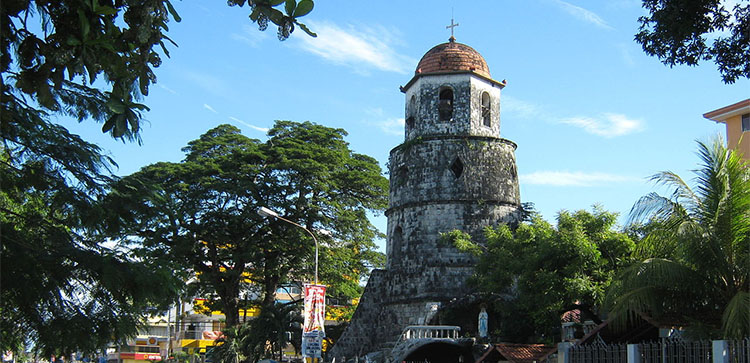 5. Dumaguete, Philippines. Located along a sheltered coast on the island of Negros, Dumaguete is protected against most of the typhoons that periodically batter many of the Philippines' 7,107 islands. The weather is tropical and balmy, but rarely too hot and occasionally cool enough to wear a sweater in the evening. Dumaguete offers excellent medical care that has been getting even better since the city was named one of the five top retirement destinations in the Philippines.
The Philippines offers one of the best residency programs in the world, helping to explain why more than 5,000 foreigners have chosen to retire here. The financial requirements to qualify are low, and the benefits are globally competitive, including duty-free importation of household belongings and the ability to own a business, work or go to school.
You can get by comfortably in this part of the world as an English speaker. When Dumagueteños talk to you, they'll speak in English.
The biggest advantage for retirees in Dumaguete is the cost of living. A couple could retire comfortably here on less than $1,000 per month.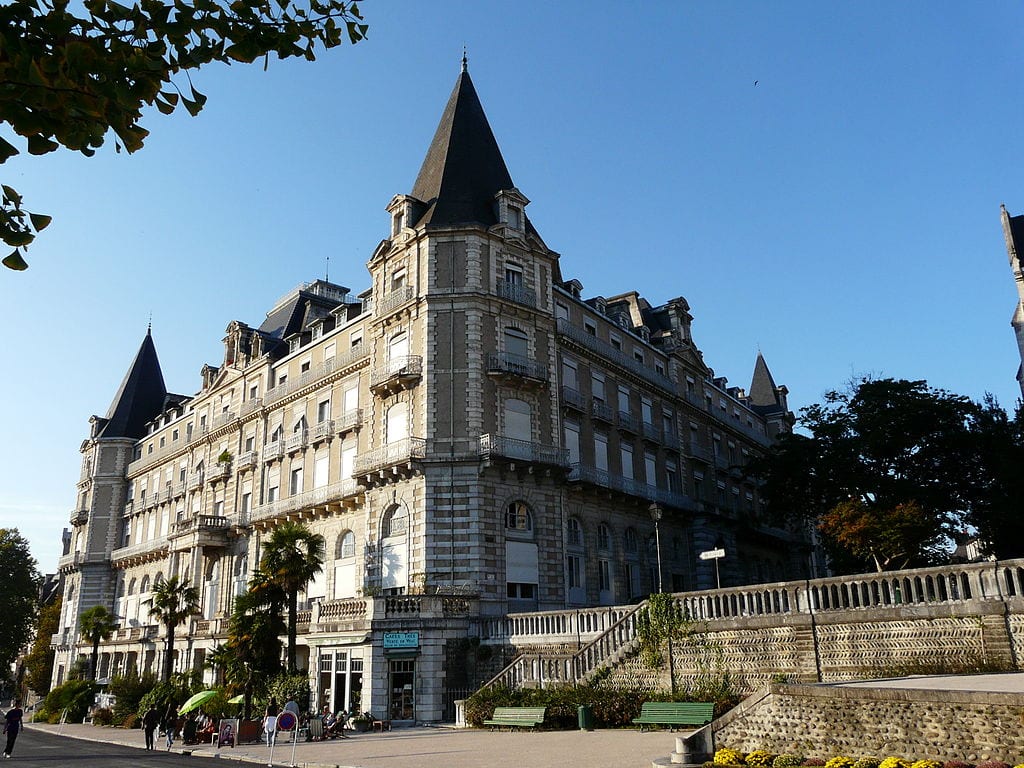 6. Pau, France. No border marks the entry to the Basque region, but you'll know when you've entered this part of France. The most obvious change is the architecture. Every house is painted white with accents of basque red. You can buy the paint at any home improvement store. In this part of the world, there's just one red. This collective approach to home decor has the effect of making everything appear pristine and cared for. The Basque people also have their own language, music, dance, sport, cuisine (one of the best in France), myths, flag and even alphabet typeface.
France's Basque region is made up of seven provinces that sit astride the French-Spanish Atlantic border. The geography is intense, bringing to mind a young child's drawing of the countryside where every type of geographic feature is squeezed onto one sheet of paper. Small steep valleys, rolling hills, towering mountains, meandering rivers, a wild coastline, forests and woodland are all crammed into about 31,000 square feet and gloriously green and lush.
The water in many parts of the bay is shallow, giving rise to spectacular surf. This coastline, specifically Biarritz, was the birthplace of French surfing in the late 1950s.
France is recognized by the World Health Organization as having the world's best health care.
Any retiree who has dreamt of France but can't afford Paris should consider Pau. A couple could retire here on as little as $2,000 per month.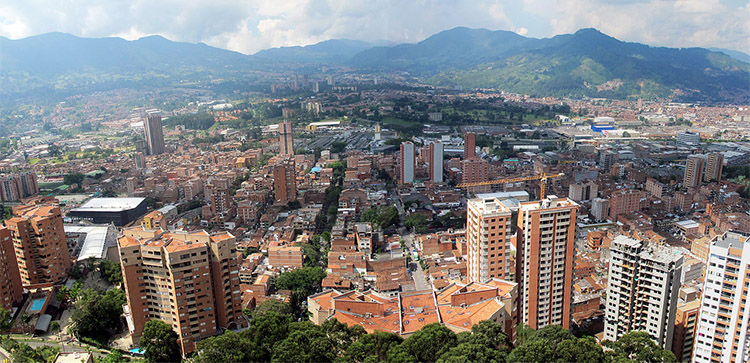 7. Medellin, Colombia. Medellin is a city of parks and flowers. It's pretty, tidy and, despite its checkered past, safe. It's also architecturally consistent and pleasing. Most buildings are constructed of red brick and topped with red clay roof tiles. The overall effect is delightful.
Medellin is an industrial, economic and financial center for the country as well as a literary and artistic one. Newspapers, radio networks, publishing houses, an annual poetry festival, an international jazz festival, an international tango festival, an annual book fair and Colombia's 1971 answer to Woodstock, the Festival de Ancon, all have chosen Medellin as their base.
Thanks to its mountain setting, Medellin bills itself as a land of eternal springtime. The cost of living is affordable, though not super-cheap. The medical care is excellent, with five of the 35 best hospitals in Latin America located here.
The European undertones in Medellin are strong, from the way the women dress to the way people greet you in passing on the street. This is South America, not Central America, and the differences between the two regions can be striking.
Medellin is an innovative city that is finally beginning to shed its bad-boy image from the Pablo Escobar days. It is beginning to become appreciated for the romantic city it is, with good wines, great coffee, outdoor cafes and open-air music venues. It's a top choice for chic but affordable city living in retirement. A couple could retire here on as little as $1,600 per month.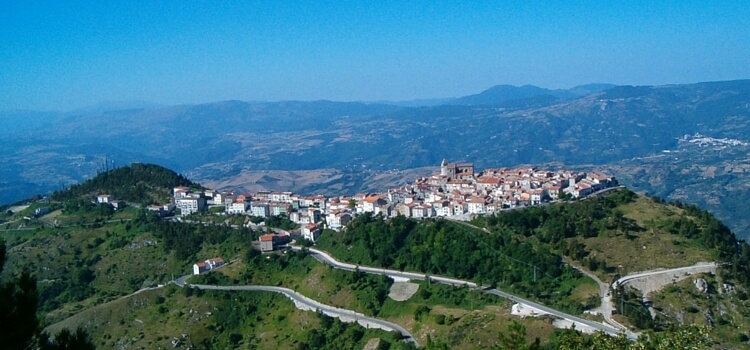 8. Abruzzo, Italy. It's hard to think of a lovelier corner of Italy than the Abruzzo. The beaches are golden, and the sea rolls out like a giant bolt of turquoise silk. There are also mountains, so those who live here have the option of both skiing and beach-combing, depending on the season.
This region is one of Italy's secret treasures. There's no over-crowding or heavy industry, only castles, vineyards and villages made of stone. Life in the Abruzzo hasn't changed much over the years, and exploring here is like wandering into a gentler, kinder yesterday, where there is little or no crime and the neighbors watch out for one another.
Old ladies in pinafores bring their chairs outside and sit in gossipy groups, stringing onions into plaits. Instead of playing computer games, young boys are outside playing soccer. Families shop at open-air markets, not hypermarkets, and if they don't produce their own wine, they buy it from local vineyards.
Relatively unknown to foreign visitors, the sparsely populated Abruzzo is where central Italy merges into the languid realms of the deep south. Even though many parts of the area are only an hour's drive from Rome, it clings onto its secret feel.
The main town in the region, Pescara, has one of the best city beaches in Europe and is not far from some of the best skiing outside of the Alps. In spring, it's possible to combine a morning on the Apennine ski slopes with an afternoon at the beach.
Food is important in the Abruzzo, as it is everywhere in Italy. In most trattorie everything is home-cooked and just like grandmother used to make. In fact, sometimes nonna still makes it. On the coast, dishes feature fish. Inland, the cuisine becomes heartier, and is based on roast kid, baby lamb and wild boar.
This delightful and culturally rich region of Italy is also one of Europe's best bargains. A couple could retire here on as little as $2,000 per month or less, including rent.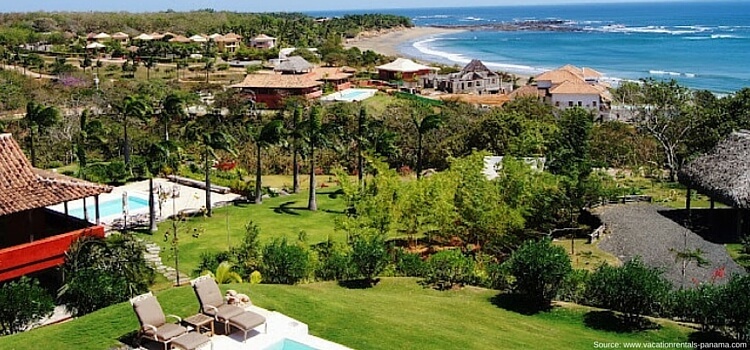 9. Pedasi, Panama. Panama's Azuero Peninsula is home to more traditional Panamanian culture and folklore than any other region in the country. The east coast of the peninsula is dotted with quaint villages steeped in history, folklore and tradition. Top among them is Pedasi, a town with a village atmosphere where you feel like an active stakeholder in a thriving community.
This gulf coast of Azuero, known as the Arco Seco (dry arch), offers some of Panama's best weather. A constant breeze helps to reduce the humidity that can be overwhelming elsewhere in this country.
The waters offshore from Pedasi's "tuna coast" provide for some of the world's best big game fishing, and this coast is also one of the best places in the world to see the annual migration of the humpback whale.
Pedasi is the kind of small town where the locals sit outside in oversized wooden rocking chairs and leave their doors open to the street. The old men wear traditional leather sandals and black and white straw hats. Women of all ages wear white pollera dresses during festivals and the annual Carnival celebration.
This is a tidy and charming village with a rural feel and relaxed lifestyle that is beginning to attract attention among North American retirees. Pedasi is today's best beach retirement choice in Panama, the country that continues to stand out overall as perhaps the most foreign retiree-friendly in the world.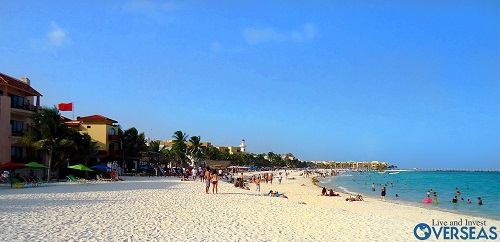 10. Playa del Carmen, Mexico. Playa del Carmen is a little beach town that sits about an hour south of Cancún on Mexico's Riviera Maya. Once a sleepy fishing town, the port was inadvertently put on the map by Jacques Cousteau in 1954 when he filmed an underwater documentary of the Great Mayan Reef just offshore.
Divers began seeking out these Caribbean waters for themselves, and in the 1970s a port was built to ferry the tourists from the mainland to Cozumel.
Today Playa is home to more than 10,000 foreigners, including Europeans, Americans, Canadians, Argentinians, Venezuelans, and many other nationals of all ages including 20- and 30-somethings, young families, and retired couples.
Playa is also a welcoming destination for the LGBT community.