Many people who move or retire overseas enjoy the familiarity of like-minded company and seek out destinations with expats already in residence. Other retirees want to live among the local community, become a part of the local culture and are happy if they rarely see another American or Canadian expat.
Living a local lifestyle in a foreign community has advantages, including a lower cost of living and of real estate. Without the market influence that expat communities often bring, prices remain at the local level.
In addition, the cultural experience can be richer and more authentic, and it's easier to learn the local language when you're using it to get by every day. You may not be able to find an English language expat newspaper, but living as part of the local community can help you to appreciate the best things about being overseas.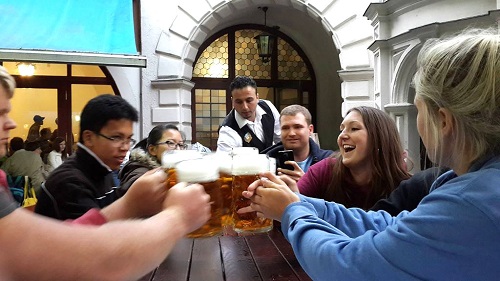 On the other hand, local living can come with downsides, including a lack of infrastructure, services and amenities. Embracing the local culture is one thing; living without hot water, paved roads or reliable internet is another.
The trick is to find a location that has the infrastructure to support a comfortable and convenient life. Here are three cities where you can live well among the locals.
Xalapa: Mexico's Little-Known Cultural Gem
Capital of the eastern state of Veracruz, the city of Xalapa (hah LAH pah) is the rare blend of modern conveniences along with a rich, traditional and educated Mexican culture. Unlike many places you might consider for living or retiring in Mexico, Xalapa is authentically Mexican.
Xalapa is a fairly big colonial city, with about a half-million residents in the town proper. It's a city of rolling hills, with an elevation that runs between 4,300 and 4,800 feet, depending where you are in town. The elevation provides for pleasant temperatures that average about 15 degrees cooler than the nearby Gulf Coast, some 35 miles away.
The local airport seldom has regularly scheduled flights. The most common way to access Xalapa is to fly to the international airport at Veracruz and make the hour and a half drive from there.
Xalapa is home to about two dozen universities. As anywhere, the large presence of intelligent young people gives the city a youthful, vibrant energy. Xalapa can be a great place to call home in retirement, but don't expect the feel of a retirement community.
The expat community in Xalapa is small and well integrated. Living here, you could go days or weeks without running into one of the 200 or so English-speaking expats in residence. If you're looking for a welcoming committee, expat hangouts or English-speaking discussion groups, Xalapa isn't the place to find them.
However, you will find familiar American icons here, including Walmart, Sam's Club, Costco and Home Depot. You can find anything you need for day-to-day living in the shops downtown, but these big stores provide a level of familiarity and convenience that can be hard to find outside the United States.
Xalapa has a number of lush parks and squares, each with a distinct personality. Parque Juárez is a busy social hub on Saturday night, with an almost carnival atmosphere. Sunday brings a pleasant crowd of folks strolling, relaxing, people watching and buying snacks from the street vendors' carts. Parque Juárez has a unique lookout, affording a great view of the surrounding hills and city.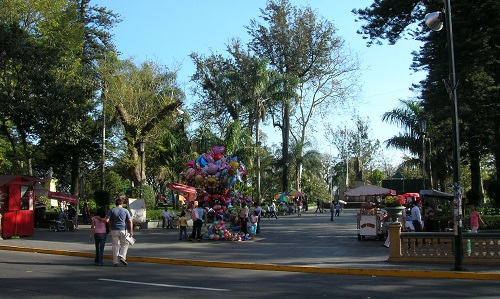 Real estate prices in Xalapa are great value, especially considering the quality of life you're buying into. You could purchase a two-bedroom, three-bath apartment in a good location for less than $100,000 at the current exchange rate between the U.S. dollar and the Mexican peso.
Treinta Y Tres: The Best Of Uruguay's Unspoiled Interior
Living in this ranching town of 26,000, you have the feeling that you are completely removed from the rest of the world, and in many ways you are. Treinta y Tres is located on the north bank of the Olimar Grande River, three hours inland from the coastal highway and 40 minutes from the airport in Montevideo, near the border with Brazil. This part of the coast is deserted. The wide beaches are virtually free of tourists.
Treinta y Tres means thirty-three in Spanish. The city got its name from the 33 Immortals, a group of revolutionaries led by Juan Antonio Lavalleja who led the fight to the Brazilian Empire that ultimately resulted in Uruguay's independence from post-Portuguese Brazil.
Like all towns in Uruguay, Treinta y Tres boasts wide, shady, tree-lined streets that lead to a charming town plaza. The centerpiece of the square is a monument bearing the names of the famous 33. This is a peaceful, clean and quiet place where the town plaza is the social center. Families come together to enjoy the company of their neighbors, old men solve the world's problems over a game of chess and moms chat and gossip while their kids splash in the fountain.
Treinta y Tres enjoys four distinct seasons without any extreme temperatures, ice or snow. The temperatures are hottest in January, with an average high of 85 degrees, while July, the coolest month, sees high temps averaging just over 61 degrees.
Treinta y Tres is not a tourist destination, nor is it an expat town. If you don't like the idea of learning to speak Spanish, this wouldn't be a good choice for you. If there were such a thing as the "real Uruguay," this would be it. At the same time, Treinta y Tres has all the requisite necessities, such as supermarkets, bakeries, butcher shops, laundry facilities and hardware stores. Best of all, it's completely walkable.
Most of the real estate market in Treinta y Tres is for houses rather than apartments, which are rare here. As a result, houses are a better value and more liquid. They're also a bargain. In the center of town, you could purchase a two-bedroom home with a fireplace, a spacious back yard, a barbecue area and a garage for less than $100,000 at the current exchange rate between the U.S. dollar and the Uruguayan peso.
Cali, Colombia: A Vibrant Alternative to Medellín or Bogotá
Cali is a sophisticated city with fine dining, great nightlife, trendy cafes and all the other comforts and amenities of 21st century living. It has done an excellent job of conserving its trees, with pleasantly shady streets in many sectors. At the confluence of three rivers among gentle hills, Cali offers shady parks and riverfront walking areas.
In other words, this city is hardly the bastion of violence and drug lords that you may have read about. This is an exceedingly pleasant place to be with warm weather, friendly people and a great selection of bargain real estate.
Known as the world's salsa capital, Cali offers diverse lifestyle options, from high end gated communities in a country setting and lively downtown districts to colonial homes and gleaming new high-rises.
This city is very walkable. You could reside here conveniently without a car. Cali also has its own international airport offering nonstop service to the United States.
Cali's climate can be just right for some and too hot for others. The daily high temperatures average 88 degrees, with only a degree or so of seasonal variation. In the afternoons a pleasant breeze blows through the city and cools things off. Locals call it the chiflón, colloquial Spanish for "draft."
The people of Cali are among its biggest appeals. They are warm, welcoming and unpretentious. Most people are willing to strike up a conversation and engage a stranger in more than a superficial way.
Another of the most appealing things about Cali is the cost of investing in a home of your own. Property values are a bargain, even by Colombian standards. You could own a new two-bedroom apartment in a prime location with a great view for as little as $130,000 at today's rate of exchange between the U.S. dollar and the Colombian peso.